Today marks one year since I launched my blog! Looking back, I had no idea where to begin (or even what to name my blog) and I didn't know anything really about blogging and everything it entailed. Here's the thing – blogging is what you make of it and can be whatever you want to be. It can be a side hobby, passion project, or even a full time job! Although I had some idea of the ins and outs of blogging before I first started, it wasn't even close to the actual extent of the entire industry behind it. Since last year I've learned so much about blogging, working with brands, having my own (very) small business, and myself (cheesy but true). A year ago I couldn't have imagined any of those things – I'm I decided to just get started and figure things out along the way. For anyone thinking about starting a blog or any new venture, that's really the biggest piece of advice I have to give. Nike's really onto something with their motto: just do it. You can overthink things all you want, but you'll never get anywhere if you don't get started.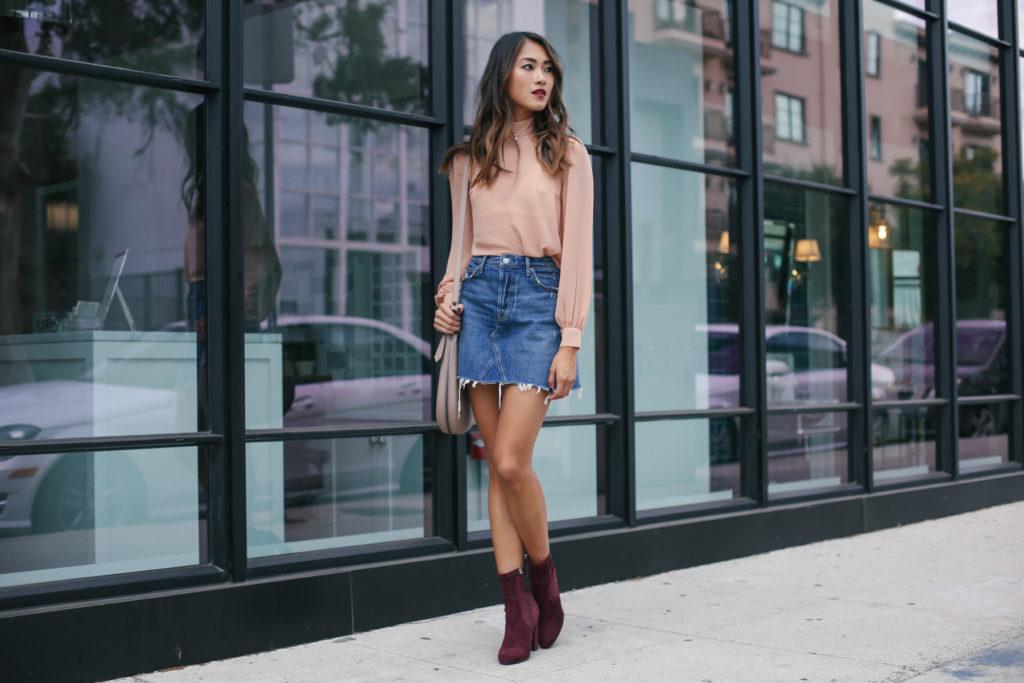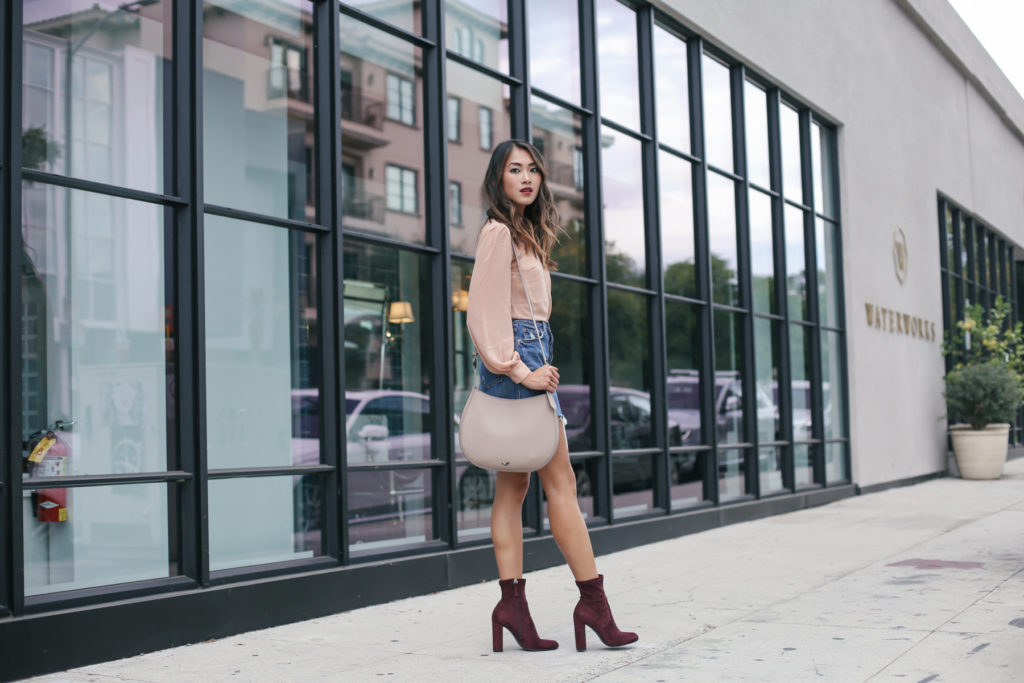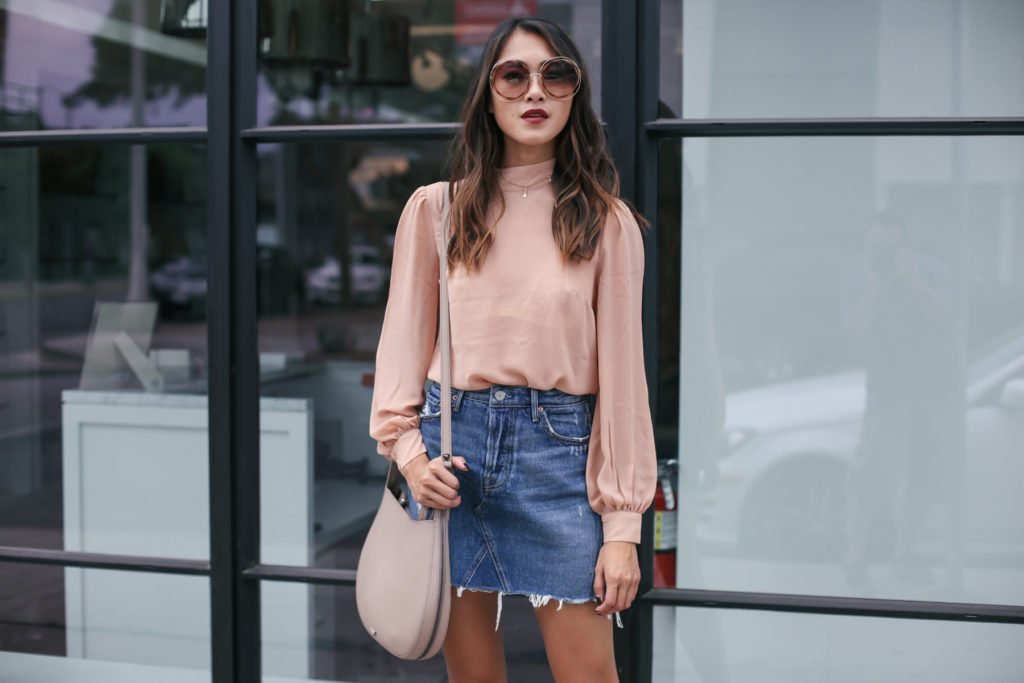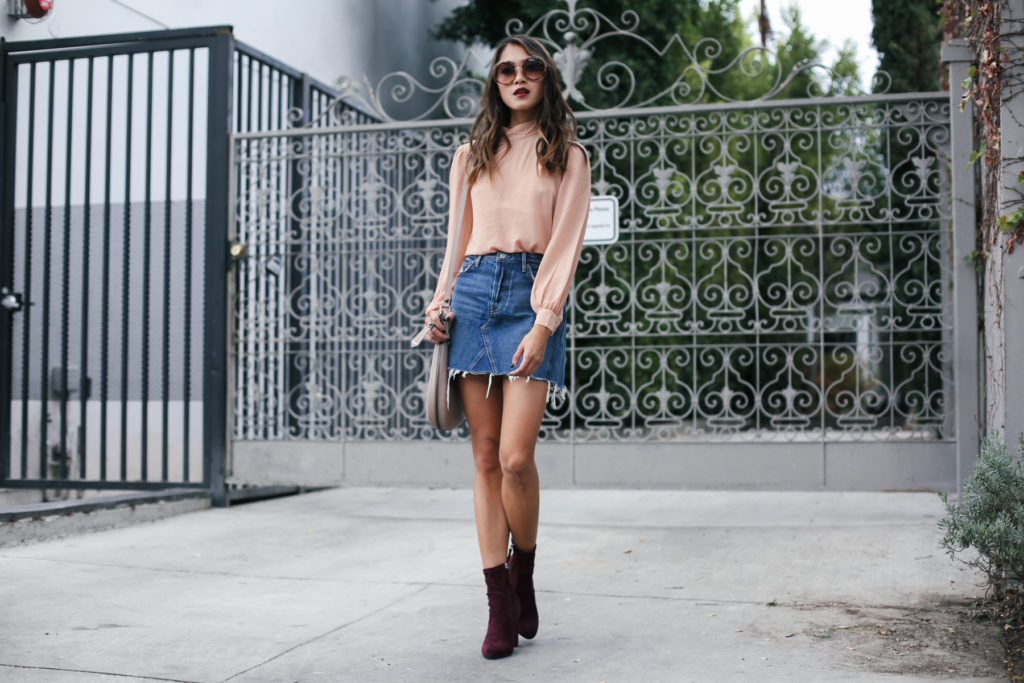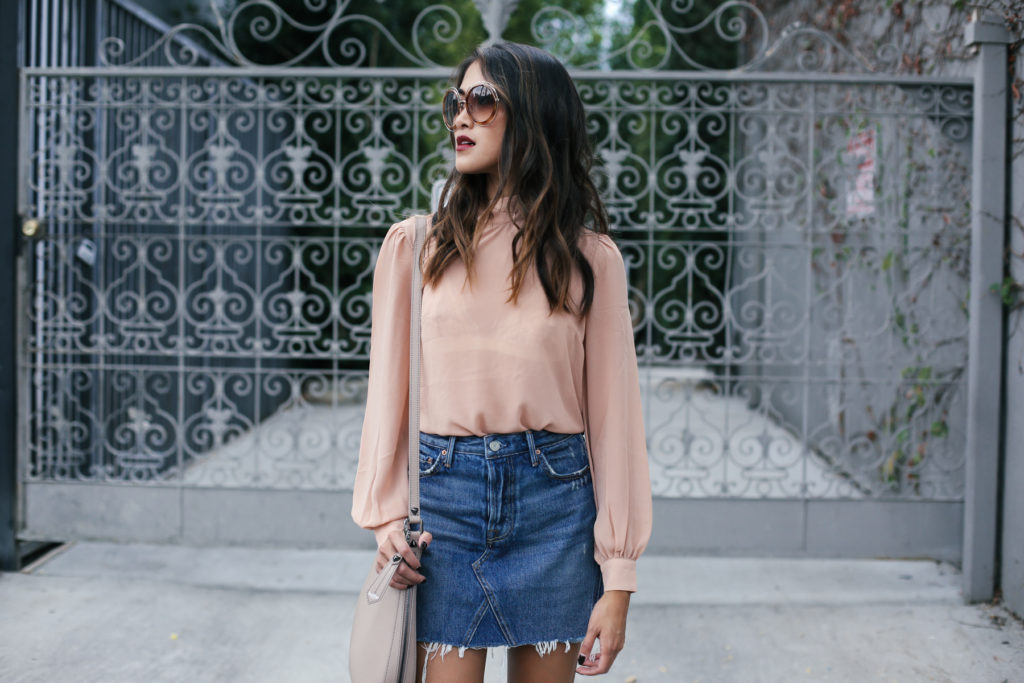 It's not always easy to stay motivated or balance a full time job in addition to blogging, but it's truly become a part of my daily life. Coming from a more analytical background, I love having the opportunity to express my creativity in my own way and in my own space. I know so many girls are working hard and juggling multiple jobs and commitments, and having the opportunity to connect with so many of them over the past year is a huge part of what keeps me going. It's hard to make friends once you're an "adult," and more than anything blogging has been great in allowing me to meet new people, some of whom have become close friends.
I can't wait to take on year two and see what the next year brings. Hope everyone is having a wonderful December and ending the year on a high note!
xx, Amy
top: lpa | skirt: grlfrnd | boots: steve madden
sunglasses: chloe | bag: botkier