Happy MLK Day!! I was fortunate enough to have the day off, and let me say – it was so nice and relaxing, but how do freelancers/work from home peeps do it?! I feel like I got very little done and the day just flew by. How do you stay motivated and on schedule? Please share! I'll keep today's post brief. Not to get into the nitty gritty, but I've been going through a lot of change right now in my life. And it seems like there's a lot of change going on in the world as well.
Change is scary.
But it doesn't have to be.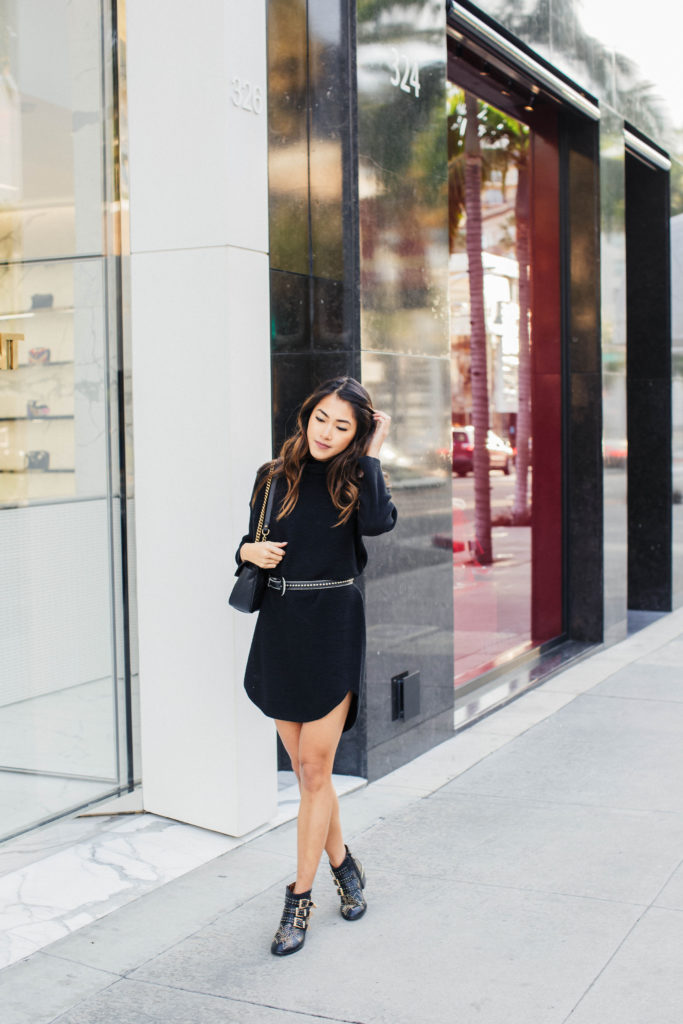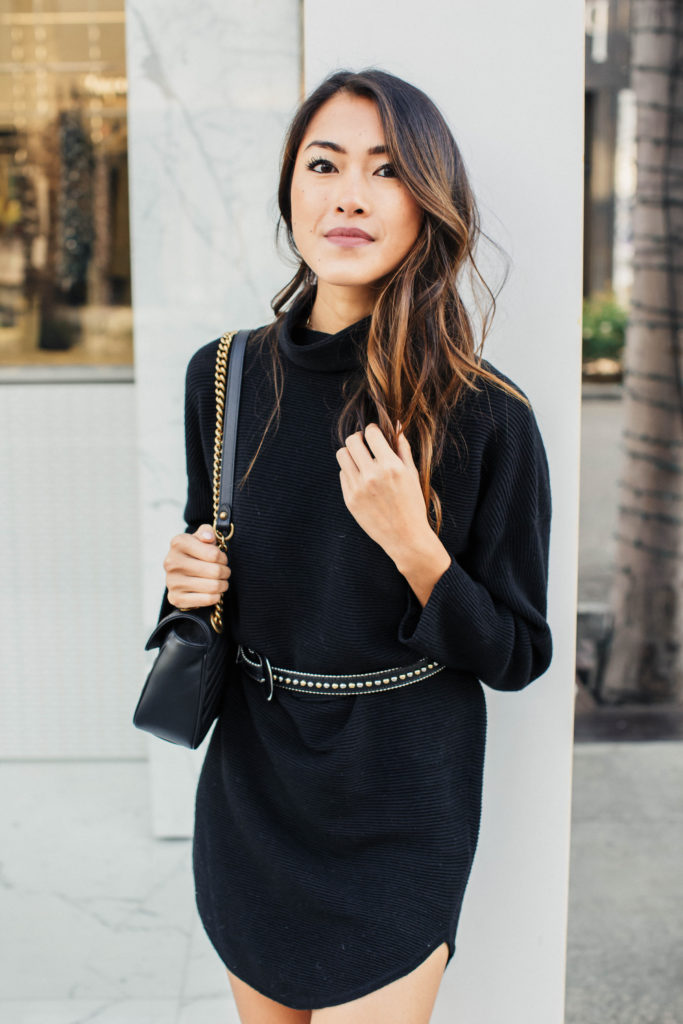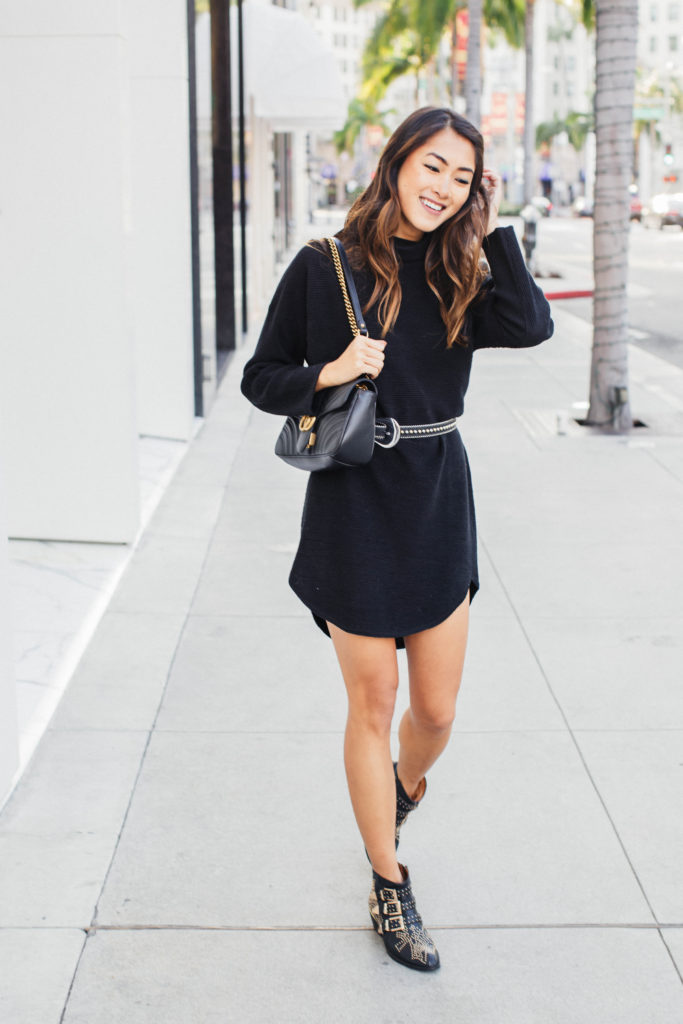 It all depends on the way you choose to view the world. Me? My new thing is to view it favorably. Accept it and embrace it. I finally finished You Are a Badass and it made me want to grab the bull by the horns and face all of the change that's happening head on and with a positive and open mindset.
For a while, I was really content. And with that feeling came complacency. I figured I'd make changes in my life, but it would happen on my terms. Well, guess what? The universe doesn't work that way. Just when you think you have things figured out in life/love/career/anything, the universe likes to throw a wrench in your plans. The lesson I learned is that while you're sitting there waiting for things to happen, the rest of the world is moving on without you. People are hustling and making things happen every. single. day.
You know the saying "fortune favors the brave"?
I thought hard about it and decided that's how I want to take on uncertainty in the future. By being brave and facing my fears and the unknown.
My motto for this year is to grab life by the balls and make things happen. (Excuse my language.)
Rather than waiting for change to happen, take control of your own life and create your own opportunities. How's that for #mondaymotivation?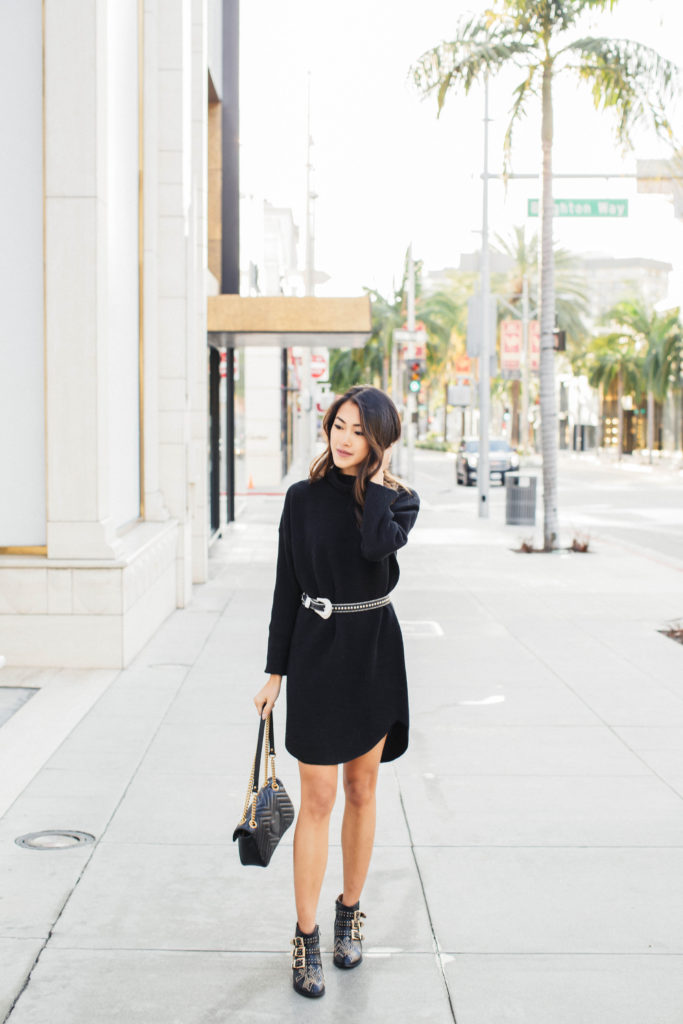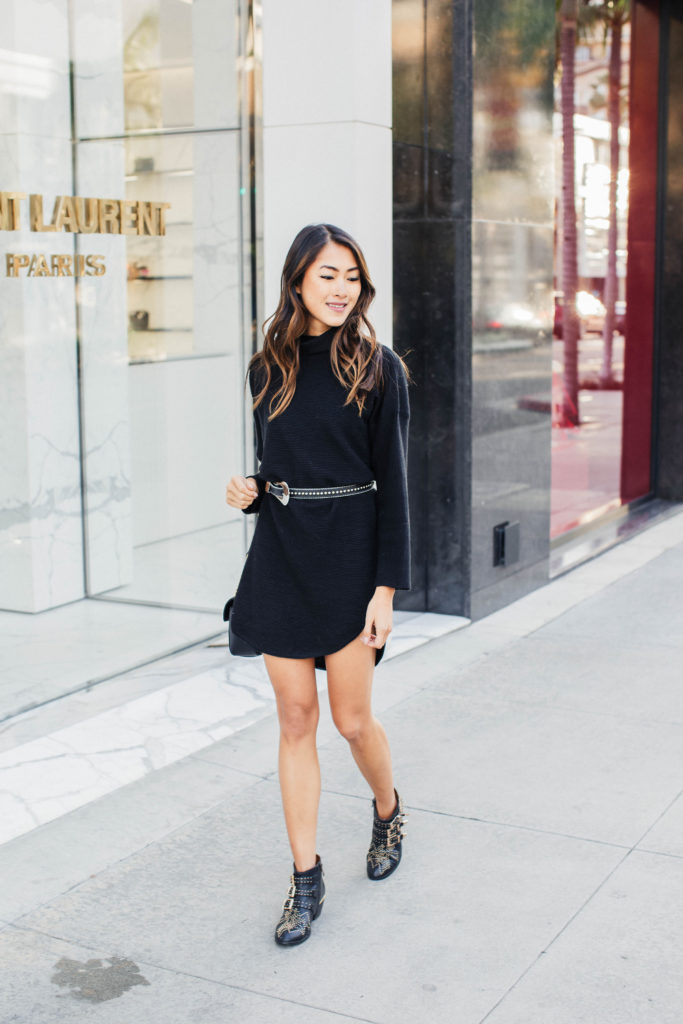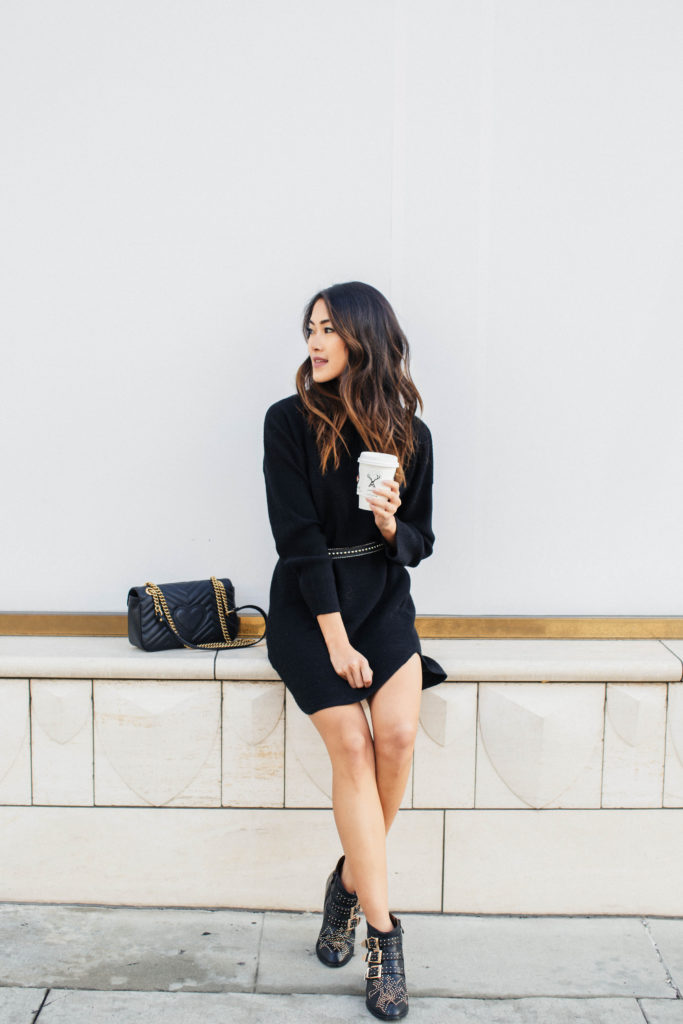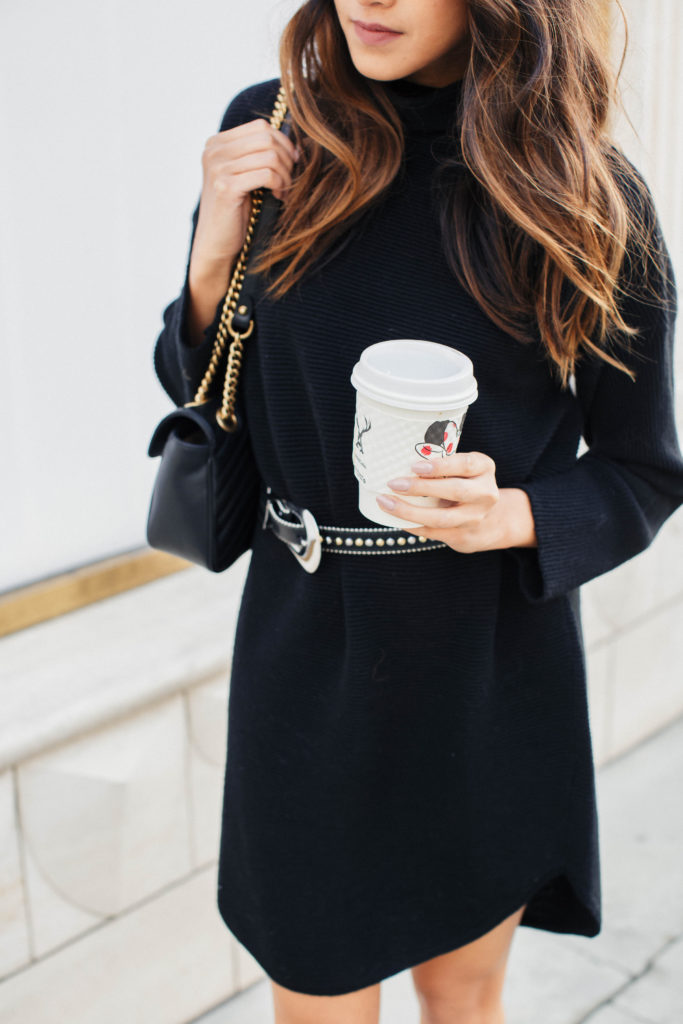 Tomorrow is technically my Monday, so I'll be needing all the caffeine I can get after a 3 day weekend. Call me a basic West Hollywood bitch, but Alfred Coffee totally got me with their limited edition Minnie Mouse sleeves. TOO CUTE. You can bet I'll be going back for more.
xx, Amy
dress: lovers + friends | belt: b low the belt | bag: gucci | shoes: chloe