A Little Secret, All Natural Beauty Tip: Use AMBER OIL as Perfume.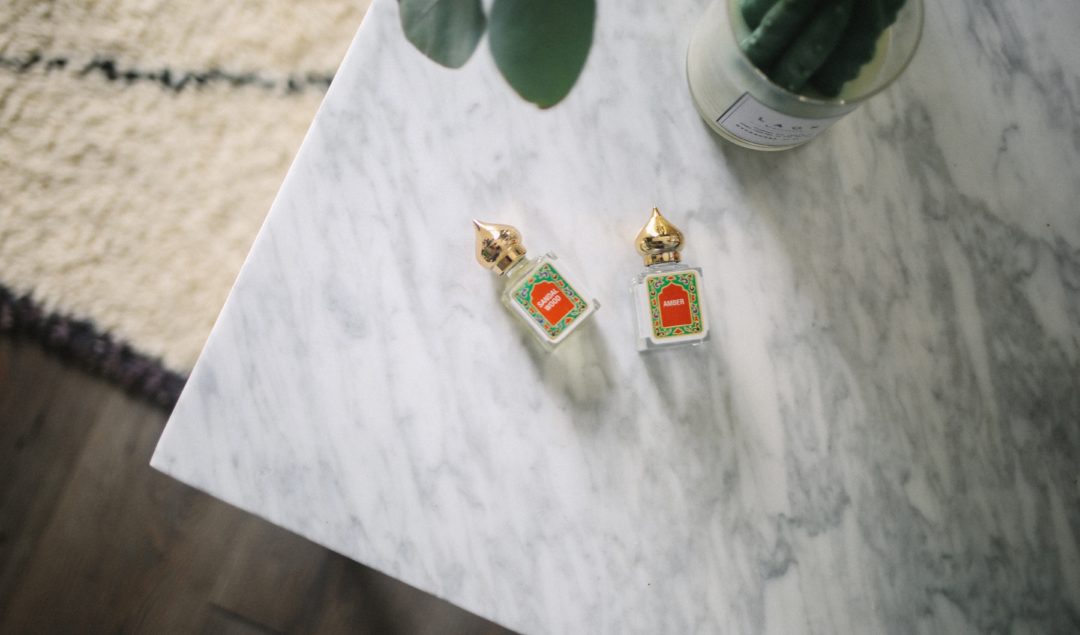 Here's the thing. When I find something that's new (to me) and share-worthy, I'm going to spill the beans. What's the fun in hoarding tips and tricks? My most recent discovery is amber oil. Specifically, how to use amber oil as perfume. If you're like WTF is that?! – hear me out. It might just be your new favorite perfume.
A couple weeks ago, I was standing in the elevator at work next to a girl I didn't know. Now if I see a dress I love or a pair or shoes I just have to have on someone, I will always ask. Whatever perfume this girl was wearing not only smelled absolutely incredible, it was also unique and unlike any scent I'm familiar with. As much as I love my Le Labo 33, it seems like everyone and their mother is wearing that scent these days.
Naturally, I just had to ask (in the least creepy way possible).
"Hi, excuse me. Do you mind if I ask what perfume you're wearing?"
Her response: "

A

mber oil

. You need this perfume."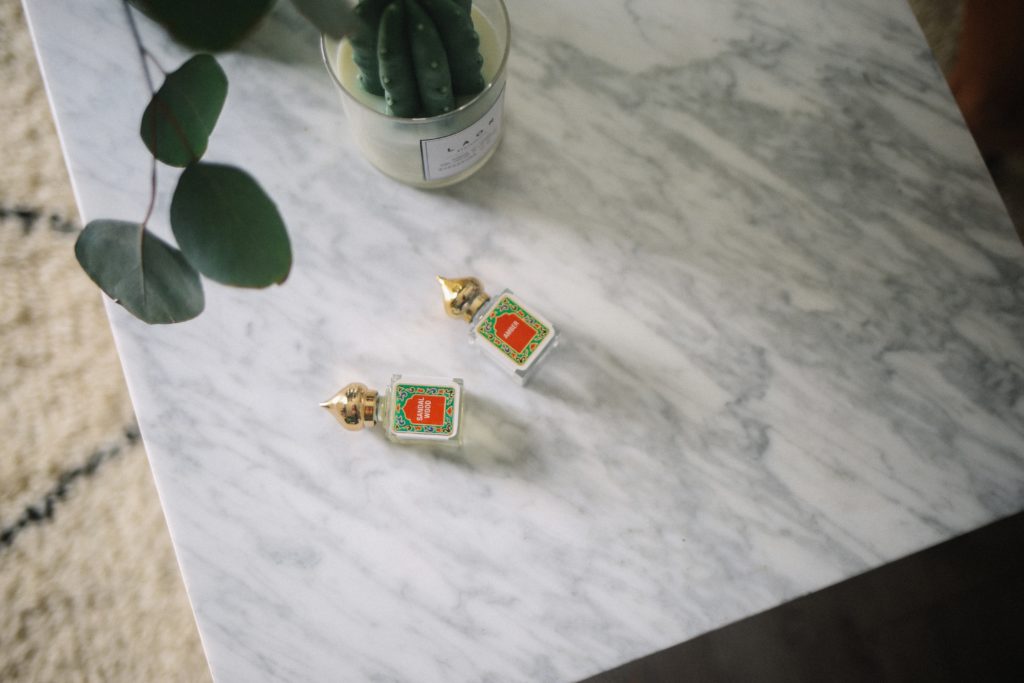 Not some big name brand of perfume from a department store, but a blend of essential oils that comes in a tiny little bottle. The craziest thing is she said she got it off Amazon.
I had to look it up right away when I got home and immediately ordered a bottle. Look for Nemat brand. While I was at it, I just had to pick up a bottle of the "sandalwood" scent as well.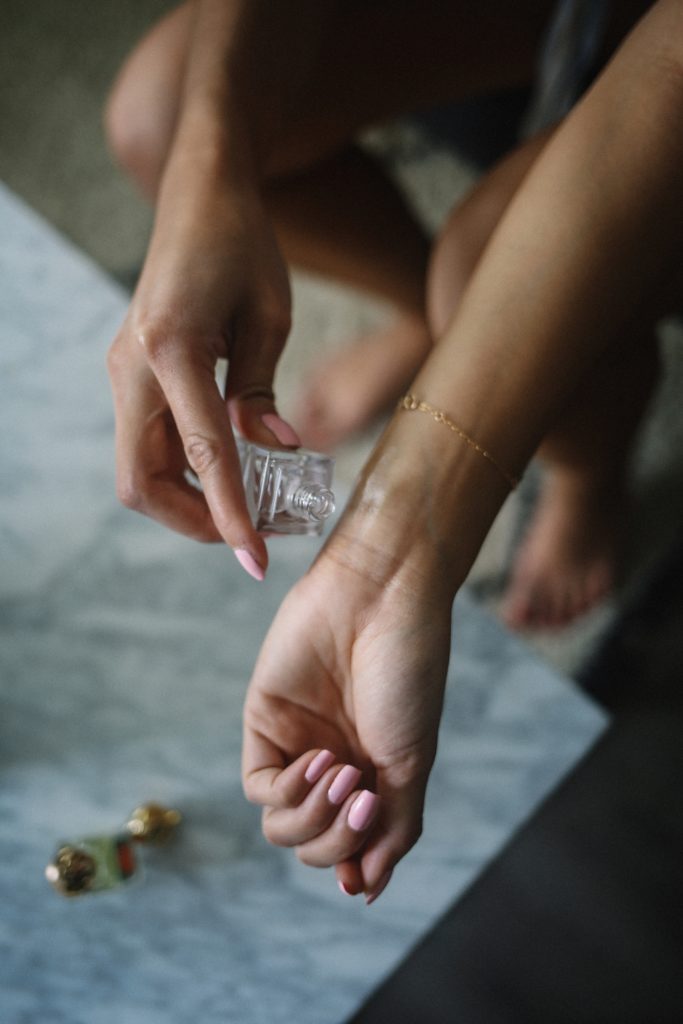 Here's the thing about amber oil – it may not be for everyone. But, if you like musk and wood scents, you will love amber oil. The fragrance mixes with your skin and honestly blooms throughout the day.
Oh, and if you're interested in trying it out – a small bottle is only $15!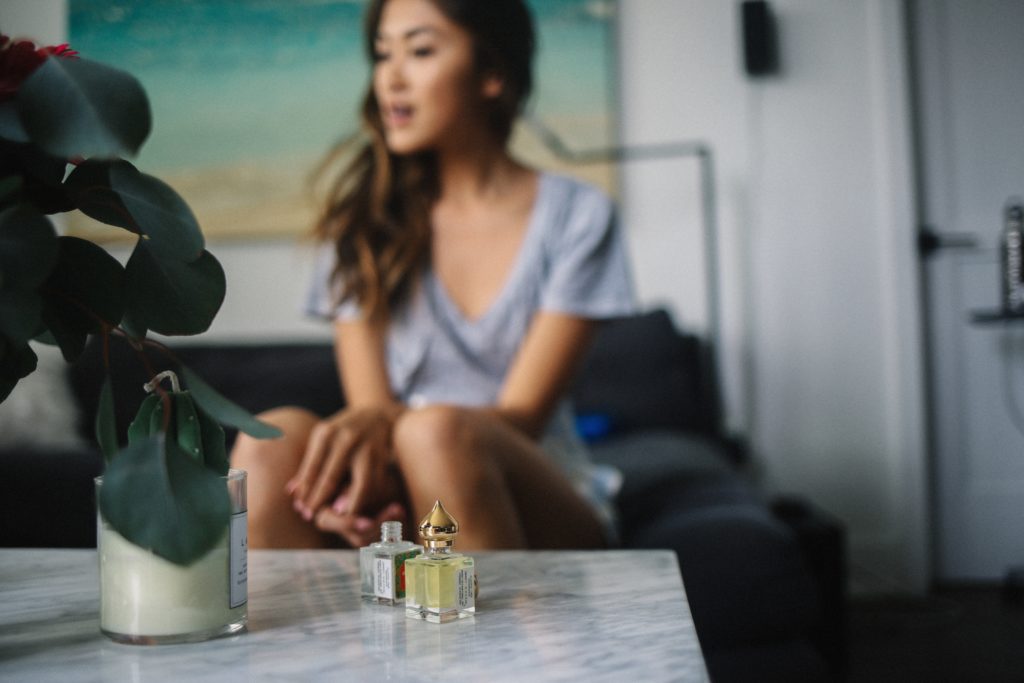 After doing additional research, I found out that amber oil is actually Kristin Bell's favorite perfume (LOVE her!) and she even wore it on the red carpet. Not to mention, amber oil is amazing for aromatherapy and is even said to be an aphrodisiac and help calm the mind and body. Still not sold? Amber oil can be used in some many different ways.
Amber Oil Uses
+ As a perfume
+ Aromatherapy – the scent of amber oil can be incredibly calming and relaxing
+ Added to your skin or haircare products
+ For massage
+ Diffused as a scent around your home
If you're into natural health and beauty products, definitely check out amber oil. Can't wait to share more of the posts I've been working on with you guys!
xx, Amy