A great lip color has the ability to instantly transform your look and pull together an outfit. In my daily life, I tend not to wear too much makeup. This can be problematic when I have plans after work or something unexpectedly comes up where I want to look a little more polished and put together. This is why I always, always keep a few luxurious lipsticks with great color on me – at my desk, in my purse, gym bag, and car. As I talked about in my last post, I'm a huge believer in little daily luxuries. Fancy, luxurious lipsticks definitely counts as well. I love the way high-end lipsticks feel, how pigmented they are, and how luxe the packaging is. Here are my favorite high-end luxurious lipsticks at the moment.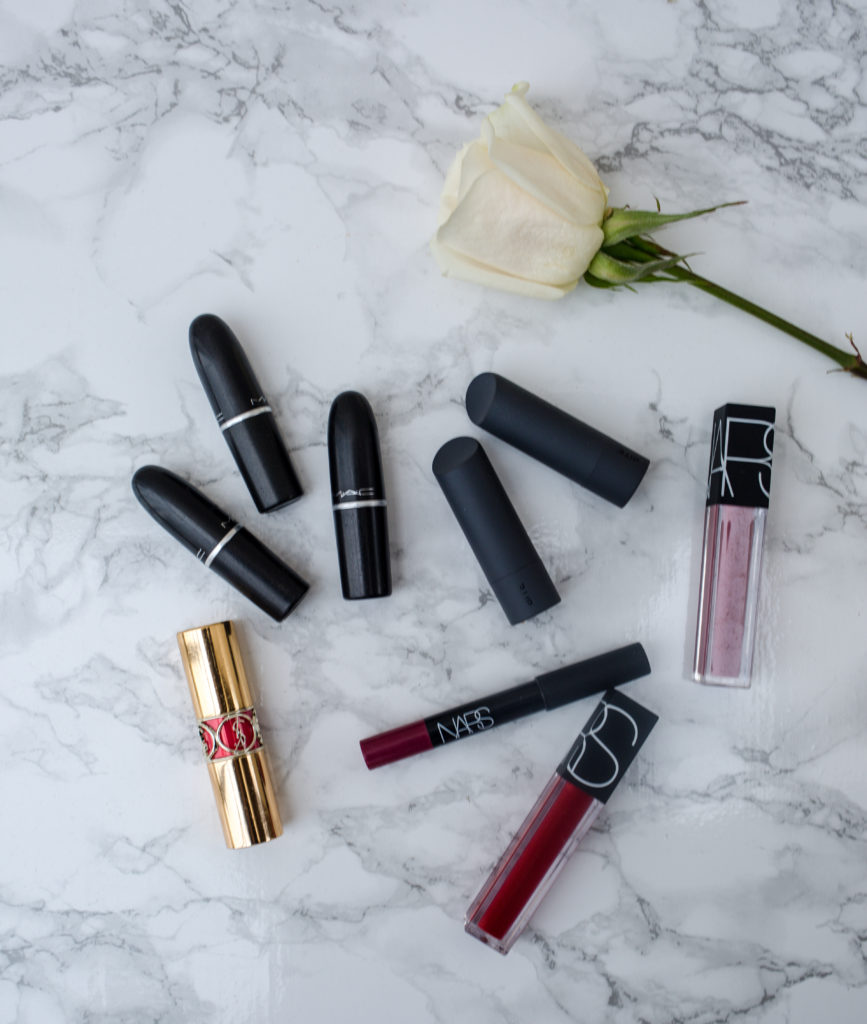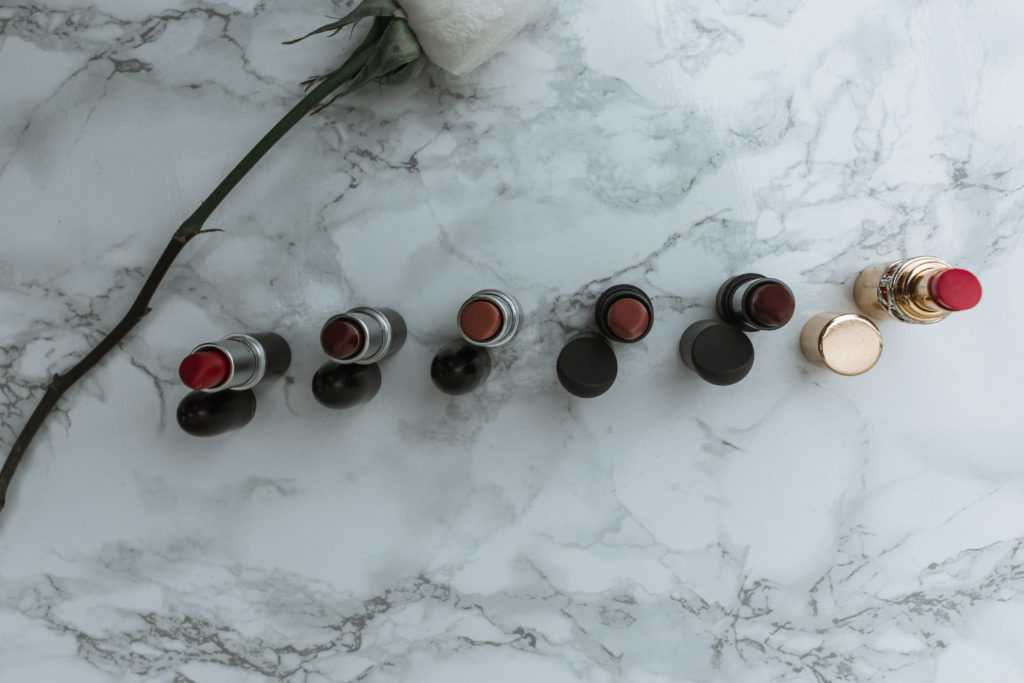 My current 5 favorite luxurious lipsticks
MAC – MAC was the first "high-end" lipstick I ever bought for myself. The formula isn't always as creamy and luxe feeling as some other brands, but you can't beat the color selection and the price is comparatively a steal relative to high-end brands. My everyday go to nude? Velvet Teddy. Date night red? Ruby-woo. And vampy dark color? Sin.
Nars Velvet Lip Glide – I LOVE this product. It goes on like a gloss, but has a satiny, velvet finish. I personally find super matte products to be way too drying and make me look older, but glosses are overly sticky. This is a beautiful marriage of the two.
Nars Velvet Matte Lip Pencil – Damned has been my go-to for years. The perfect dark berry color perfect for nighttime.
YSL Rouge Volupte Shine Oil in Stick – YSL makeup products never fail. The packaging is sleek and beautiful, the colors vibrant, and this lipstick is so moisturizing. It feels like a gloss/balm and has a shiny finish – I adore this product for spring and summer.
Bite Beauty Amuse Bouche – my absolute favorite luxurious lipstick at the moment. SO many colors, goes on smooth, lasts forever, and the texture is hydrating and rich. I have it in 4 shades, but my favorite is FIG.
Just in time for Valentine's Day ; ). If you're looking to complete your makeup look for Valentine's Day, make sure you check out this list of the absolute best bronzers. What are your favorite luxurious lipsticks? I LOVE drugstore versions as well.
xx, Amy