Guys. Weekend hangovers are real. Some Mondays I feel refreshed and ready to tackle the new week, other times it can be a huge wake up call. Most weeks, the first thing I usually reach for Monday morning is a giant cup of coffee. Not a huge coffee drinker for most of my life, but when you're trying to juggle different projects and tasks, I've found caffeine to be my BFF. Lately though, I've been going for yerba mate in the morning. Same boost of caffeine but different source. Let's talk yerba mate vs. coffee.
What is yerba mate?
Yerba mate is a popular South American tea that is described as having "the strength of coffee, the health benefits of tea, and the euphoria of chocolate." In fact, it is significantly more popular than coffee in several South American countries. The reason for this? Yerba mate not only gives an energy boost from caffeine, it also has tons of other health benefits. Yerba mate is claimed to give a better energy boost, enhance mental clarity and alertness, and overall improve your health.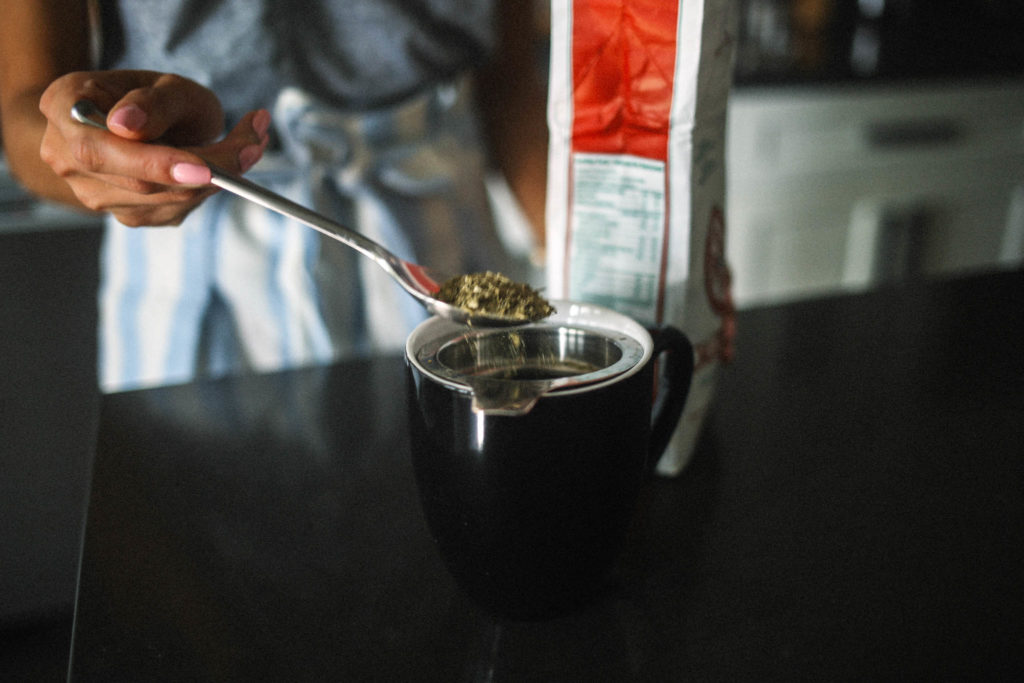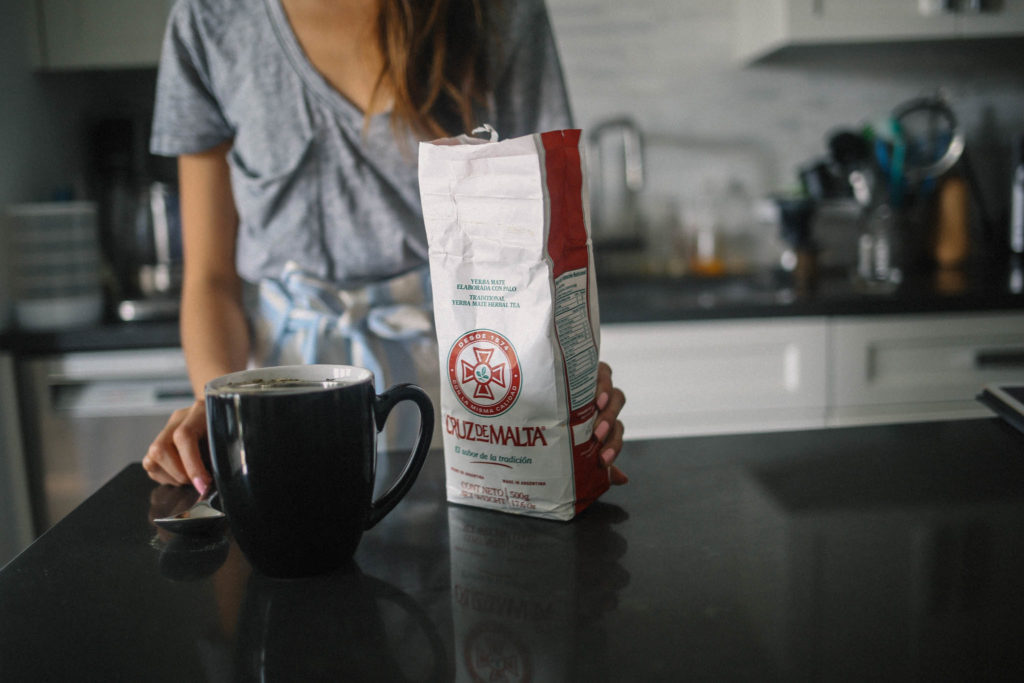 Yerba mate vs. coffee
Yerba mate is not only claimed to be better for you than coffee, it's also been proven to be healthier than green tea. Yerba mate is filled with antioxidants, vitamins, and minerals. Turns out this little beverage is a nutritional powerhouse! A couple reasons why yerba mate is better for you than coffee:
+ A smoother, calmer caffeine boost. Ever feel jittery from drinking coffee? Yerba mate doesn't cause this. You'll get the energy boost without the negative side effects that can come from drinking coffee.
+ Easier on the digestive system than coffee.
+ Yerba mate can boost your immune system.
+ Can help with weight loss.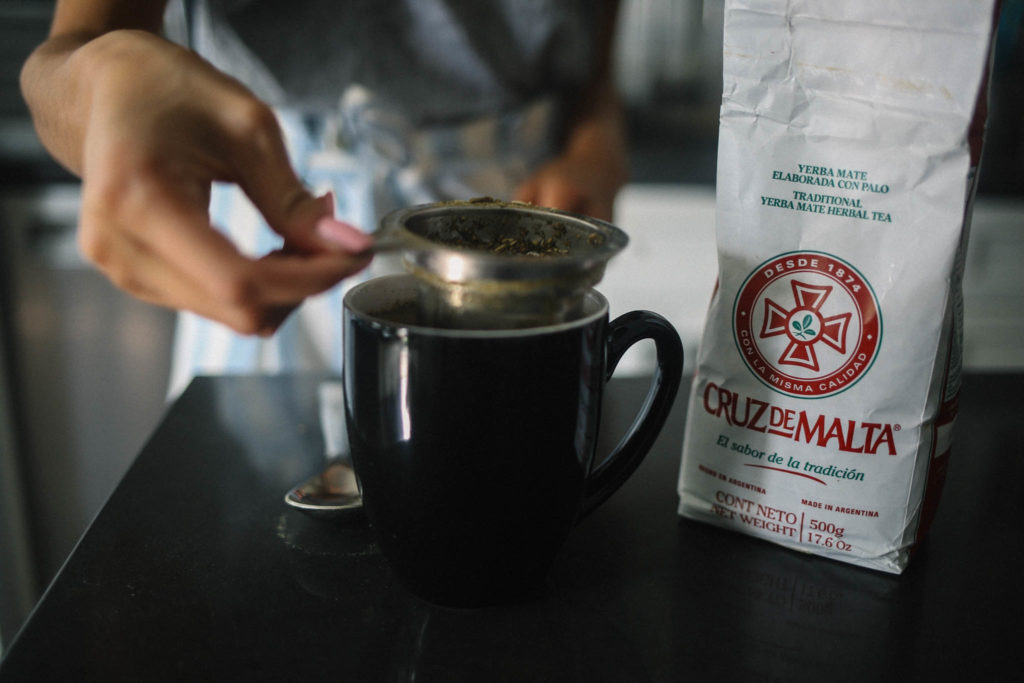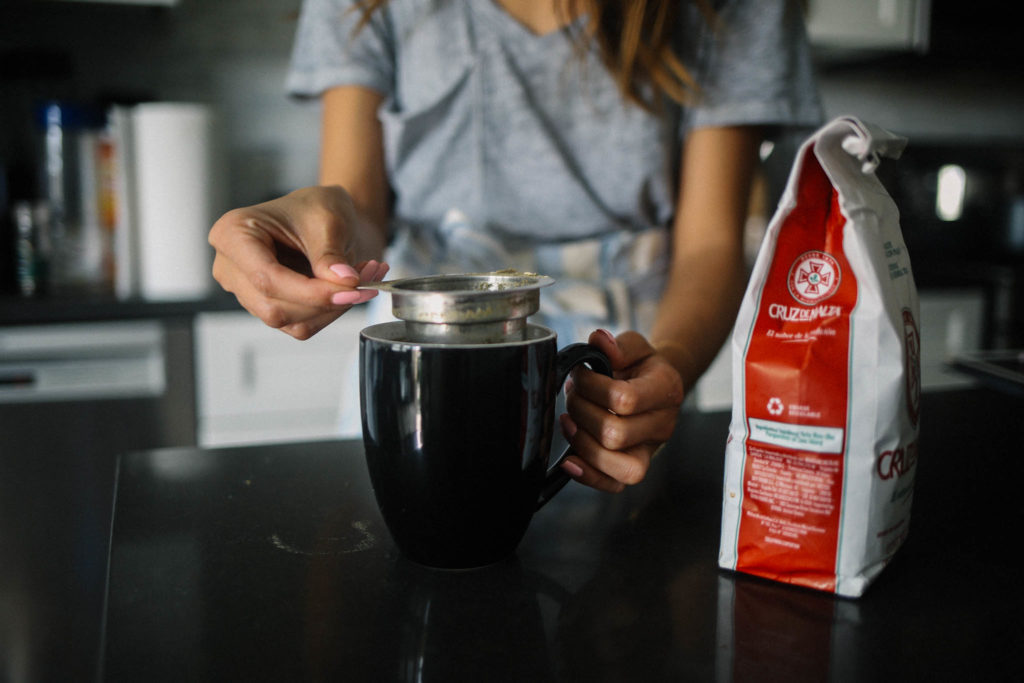 My experience with yerba mate
I've been drinking yerba mate (but still having coffee occasionally) for the past few months. My verdict? Yerba mate is an easy drinking tea that provides a gentle boost of energy (and somehow doesn't keep me up at night) and helps me focus at work. I love sipping on the tea throughout the day – it's become a bit of a workday ritual. I don't have a caffeine crash and because each cup of mate has less caffeine than a cup of coffee (80 mg in mate vs. 100+ in a cup of coffee) I don't get caffeine jitters.
Not only is the tea cheap, it's super easy to brew. I use a loose leaf tea infuser and steep the leaves in hot water for 3 minutes before drinking. Much easier than the process of hand grinding coffee beans and making coffee in the morning on those days when I just need some caffeine as soon as I wake up. In fact, going to brew a cup right now ; ).
xx, Amy