Happy Monday! Apologies for being completely off the grid over the weekend, but I was taking some time off to fight off a bug I caught last week. Nothing like the combination of winter and germs everywhere to start off the year, am I right? At least I was able to online shop from the comfort of my couch, there are so many winter sales going on at the moment, including one of my new favorite sites Blue & Cream.
I really want to share because I only just discovered Blue & Cream a month ago and can't believe I had never heard of it! If you're big on online shopping I highly recommend (especially the crazy good sale going on right now). One of my fashion resolutions for the year was to not buy fast fashion and focus more on adding well crafted contemporary pieces to my closet. This means expanding beyond the usual sites and brands I shop at and integrating more forever pieces into my wardrobe. As you can probably tell, I spent a lot of time this weekend browsing Blue & Cream.
Why I'm Loving The Faux Fur Trend:
Speaking of winter sales, I'm sure you've noticed how hot of a trend faux fur jackets have been for the past few years. Personally, I am such a fan of this trend. I would love to see it continue into the future as well. Aside from it being more ethical and affordable than real fur, there are so many different varieties of faux fur jackets available to consumers at different price points.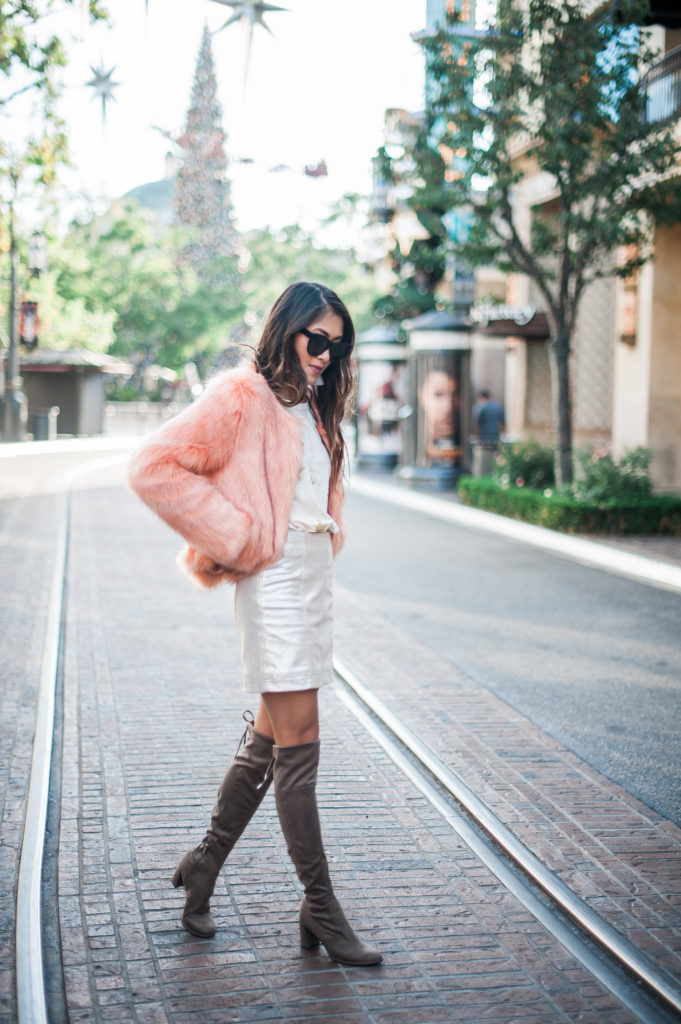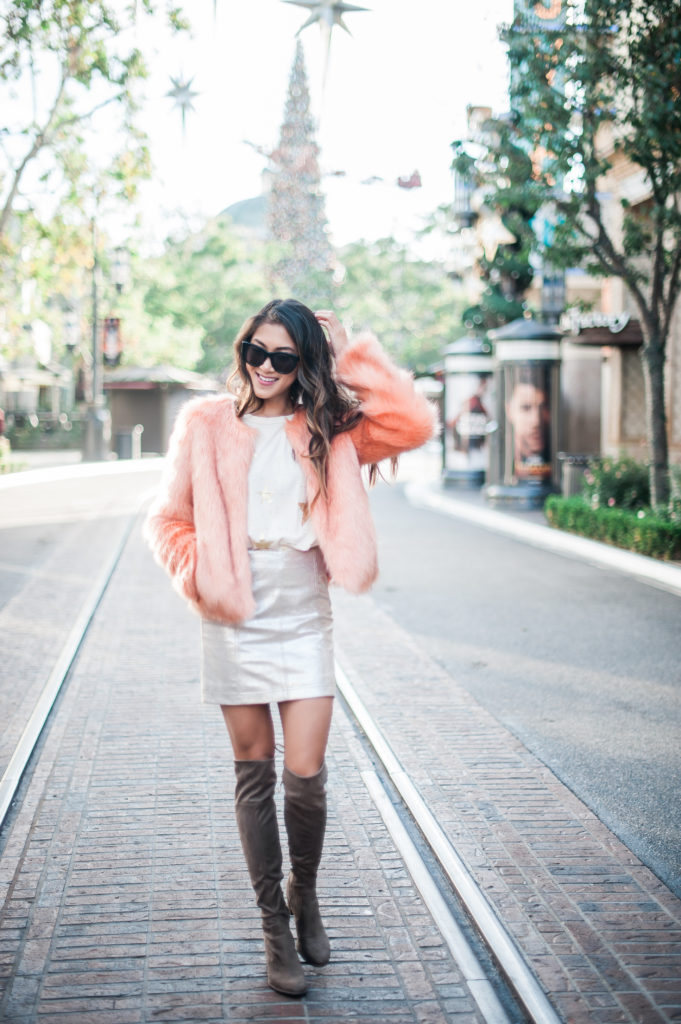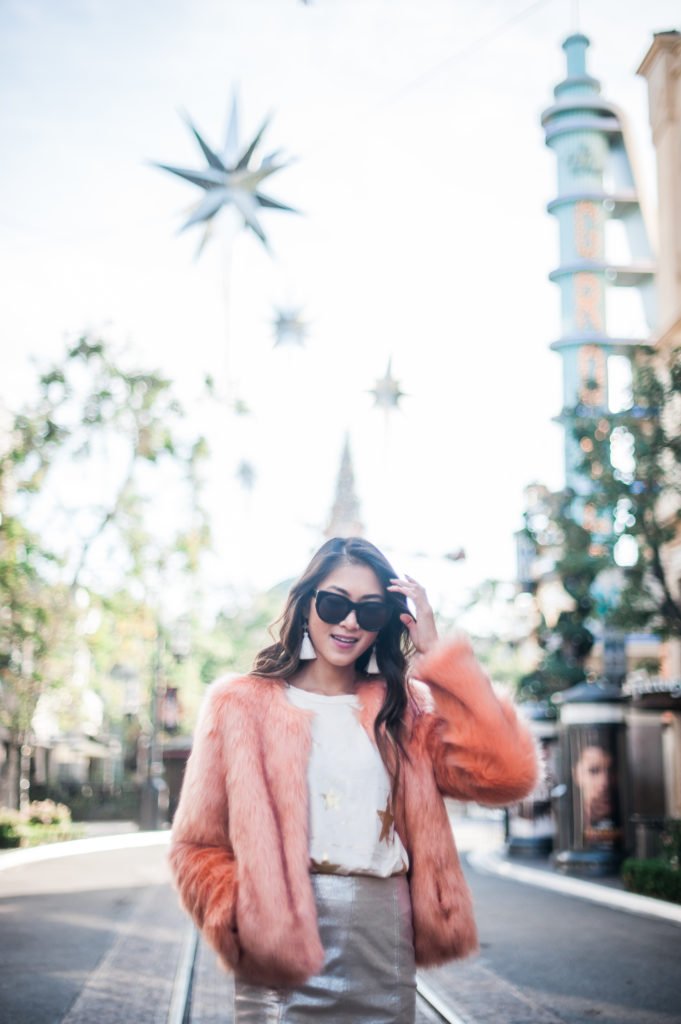 One of the first pieces I highlighted when I started my blog a little over two years ago was this faux fur jacket from Unreal Fur. I still have this jacket in my closet and continue to wear it. I've been so happy with the quality and how well the jacket has held up over time. This year, I added a new Unreal Fur jacket to my closet – how cute and different is the peach color?!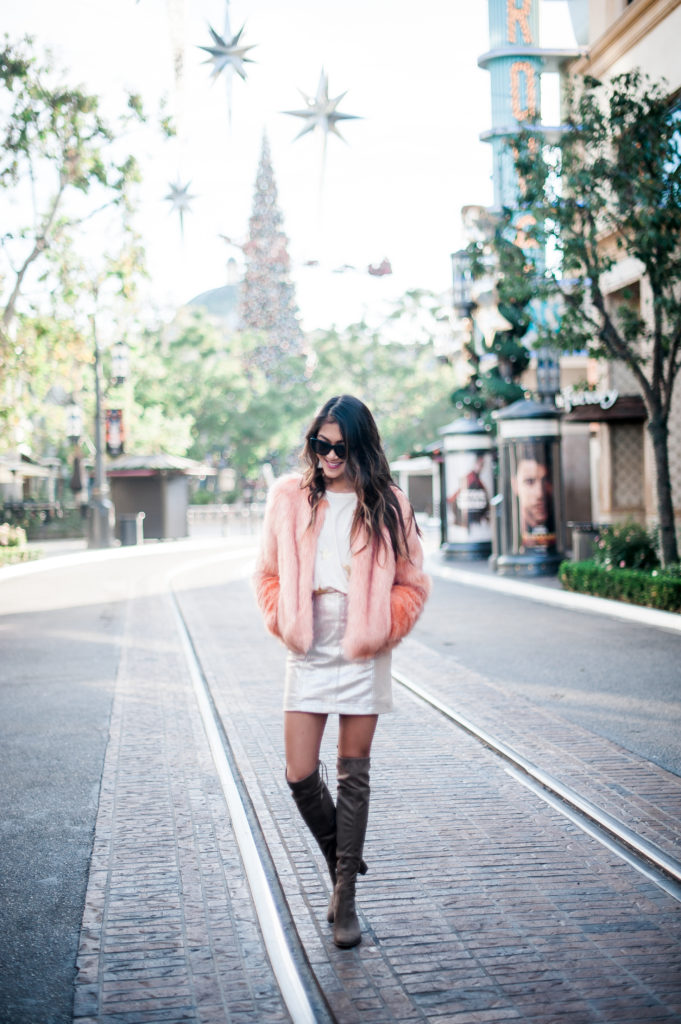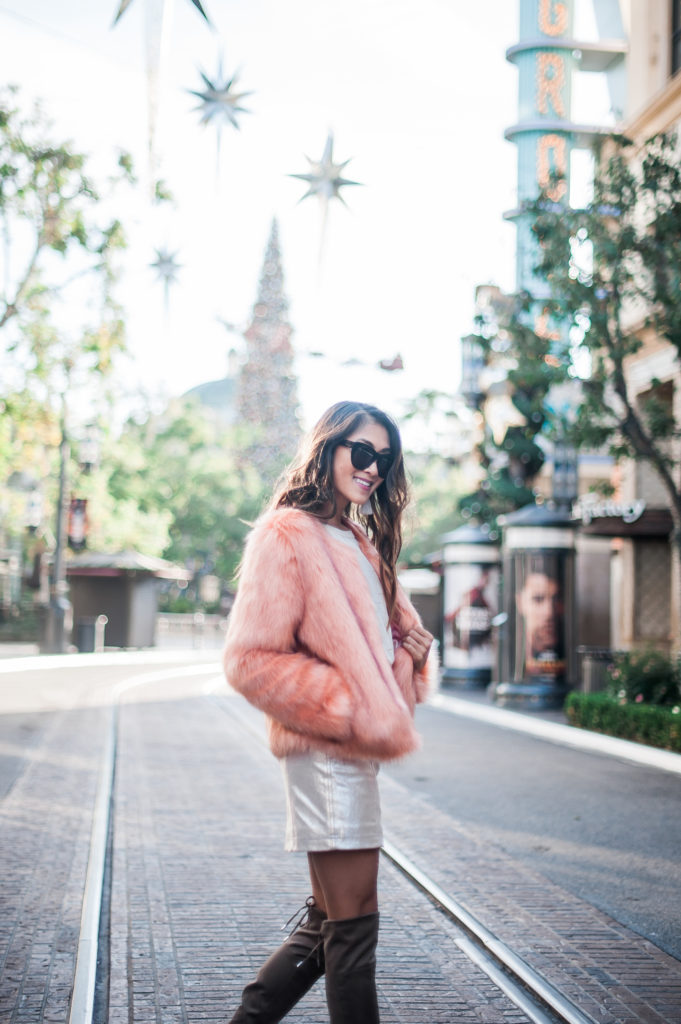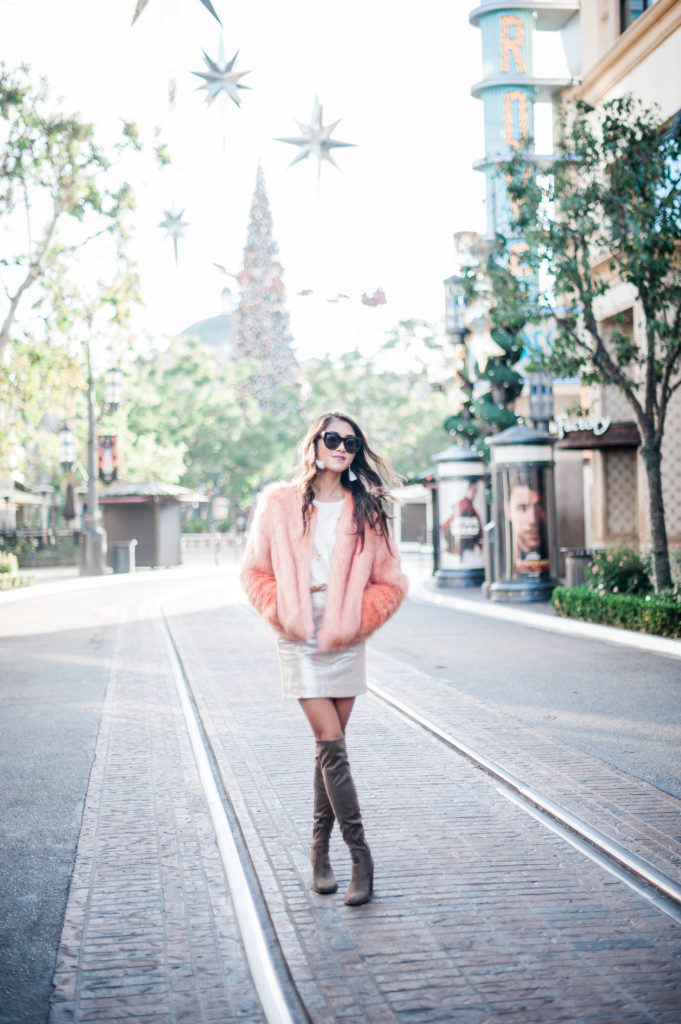 See below for my favorite faux fur picks (including Unreal Fur!) at different price points.
Shop the trend: faux fur jackets

jacket: unreal fur | skirt: free people | boots: marc fisher