It's funny how over the years bloggers have increasingly become style icons. Even before I started my own, I always looked to fashion bloggers for styling tips and inspirations. One of the first bloggers I connected with when I started was Christine, of
Daily Kongfidence
. Her style is always effortless and on trend, yet simultaneously timeless and elegant. Little did I know this super stylish lady was also a mama to 3 adorable kiddos! I'm not a mom yet, but I knew right away I wanted to pick her brain on her blog, personal style, time management tips, and being a mom! Read on below to learn more about Christine, who is definitely a style icon you should check out.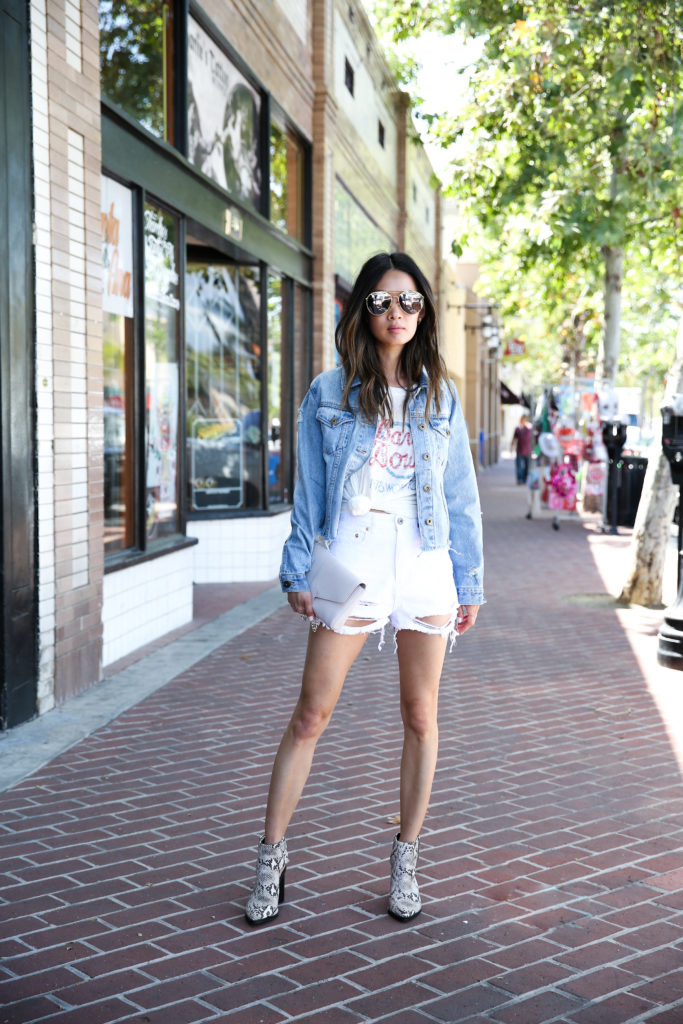 Introduce yourself and your blog!
Hi, my name is Christine Kong of
@dailykongfidence
and
Daily Kongfidence
.  I started my blog a year ago (seven months after I started my Instagram account) to provide more than just photos of my outfits.  I wanted a place for my readers to go to get style tips and advice, why I pick certain accessories or statement pieces to create a look, and also to see a more personal side of me that you don't get off the little squares of Instagram from my personality through my writing, lifestyle choices, to motivational posts.
How would you describe your style?
My style is consistent with my Southern CA upbringing.  It's pretty casual, basic, minimal, but with a little edge.  I love to keep the outfit simple, but add statement pieces to finish off the look.  A statement piece could be anything from a jacket, to a bag, to shoes, or even a necklace.  Overall, I'd like to say my style is basic, but not boring. (<< LOVE this!)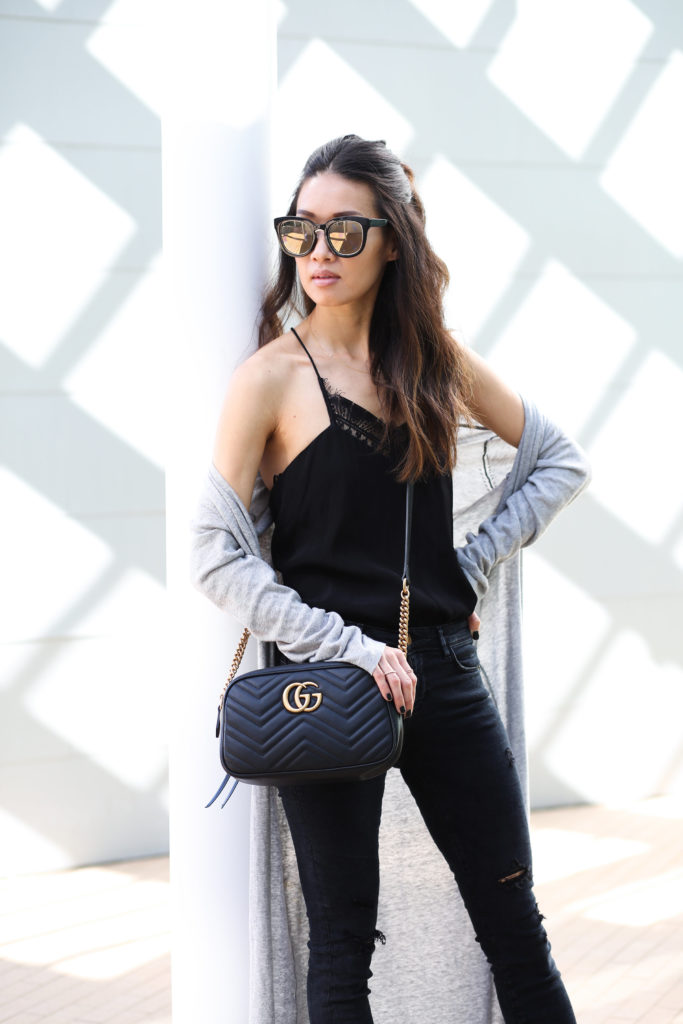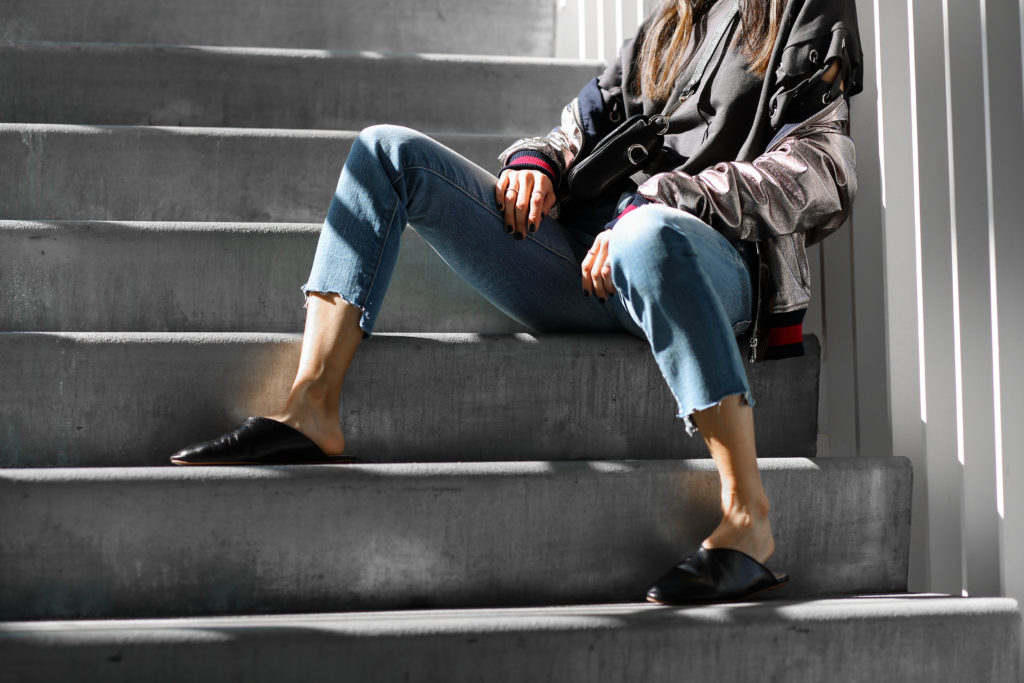 You manage to incorporate current trends into your style while still maintaining a classic and effortless look. What's your advice to girls when it comes to juggling the two and mixing high and low?  
I love mixing high and low price points.  I am a firm believer that just because it's expensive doesn't mean it looks good.  I have found so many affordable pieces from Forever 21, H&M, and even Amazon that get plenty of compliments and have even lasted through the years.  And let's not forget about my love for Zara.  I can easily add ten items to my cart every time I shop online.  For my every day basics, I tend to invest in quality materials ("basics" would be like tee shirts, white button down shirt, leather jackets, jeans) because honestly, the fit matters in these and I will wear them till they literally fall apart.  I also have an affinity for luxury bags and shoes just because I do have daughters that I can pass them down to (that's my excuse and I am sticking to it) and dainty gold jewelry.
How has your style evolved over the years?
Oh gosh, it really has evolved, yet in the same sense, if you ask my mom how I was in my teenage years, she would say I was always seeking the latest trends.  Being in my 30's and also being a mom, I seek comfort more than anything else.  Comfort in the traditional sense, but also in the sense where I'm comfortable in my outfit – like I am not tugging at the hemline, sucking in my belly, trying too hard, just comfortable and confident.  I used to also wear a lot of color (I know, a shocker) and wear a lot of dresses (another shocker), but now I tend to stick with neutrals and lots of denim.
Where do you turn to for inspiration?
You know how we joke that there are a gazillion bloggers out there?  And there really are!  But whether they have 2K followers or 1M followers, I have found so many beautifully curated looks and feeds that I am blown away by how talented people are these days!  I mean, just look at Pinterest – what did we do before that?  So for blogging, I turn to the bloggers for inspiration from the Instagram feeds to their actual blogs.  I wish people would spend more time reading blogs because there are so many incredible stories, journeys, and positivity out there.  For mom inspiration or life in general, I turn to those around me.  Everyone has a story and if you care to listen, it's amazing what you can learn and get inspired from!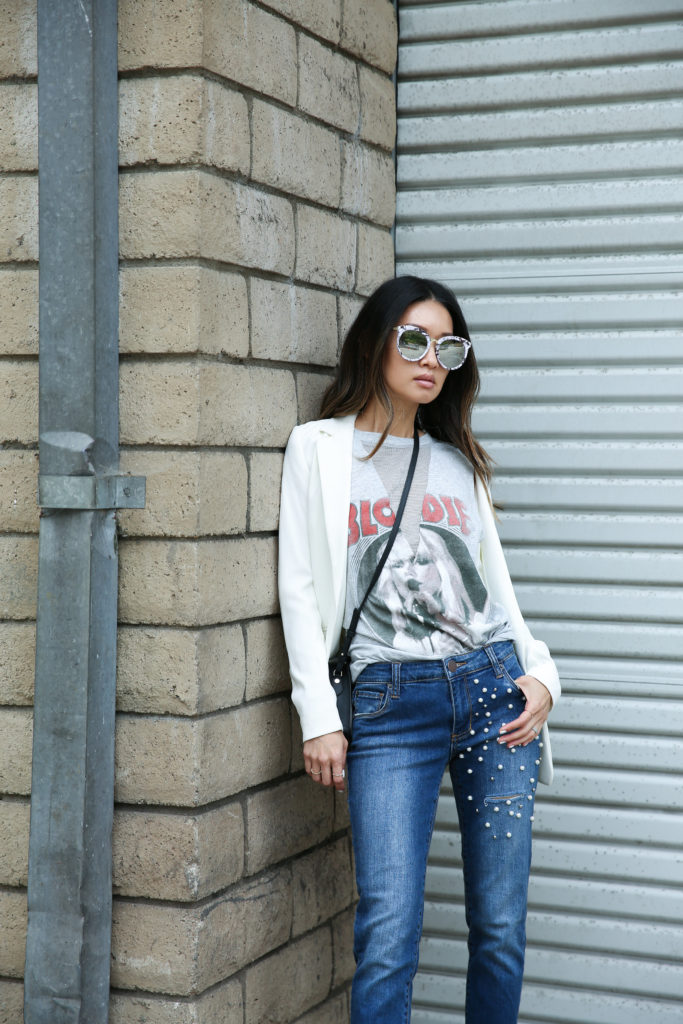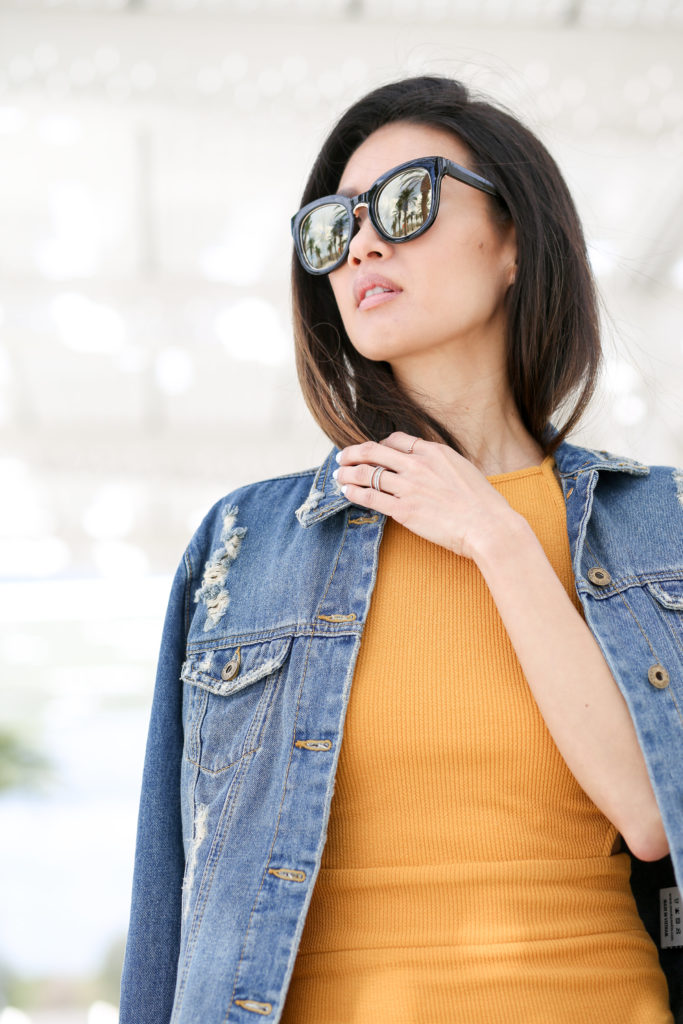 You're also a super fabulous mom of three (!!) – seriously, how do you do it all?!
You are too sweet.  Yes, I am a mom of three kids and I am fortunate enough to stay at home with them.  I picked up blogging to actually inspire other moms out there yet ironically I don't post as a #momblogger nor ever show my kids on my feed (blame my overprotective hubbie for that). =)  I try to squeeze in blogging, photo shoots, writing content, events, emails, etc, in the times I am not in "mom mode" and I guess over the past year or so I've just gotten really good at time management and being efficient when I do something.  Don't get me wrong, every day I struggle and am rushed for time, but I am fortunate to be able to support my kids at home and at school while also doing what I am passionate about.
What's your workout routine?
I used to be a workout fanatic, going to the gym every weekday if possible.  To be honest, blogging actually took the place of me working out so much because I did have to give up some of my time to fit it all in.  But this year I have made an effort and commitment to myself to get healthy and strong again.  I run on the treadmill 2-3x a week and also do weights alternating between lower body, upper body, abs and full body 3x a week.  If I don't have time to hit the gym, I do BBG at home since that is a quick 28 minute workout but really gets me into shape.
Any diet tips and tricks for busy moms and women on the go?
Lately I have been meal planning which sounds like a lot of work, but really it saves me time during the week.  I prepare my lunches and dinners on Sunday night so that I have all my meals ready for the week.  The only downside is that you eat the same boring meal every day, but it's healthy, already premade when you eat it, so basically a win-win.  And for breakfast I usually eat overnight oats (also prepared the night before to save time in the morning), egg white omelet, avocado toast, but first, always a latte.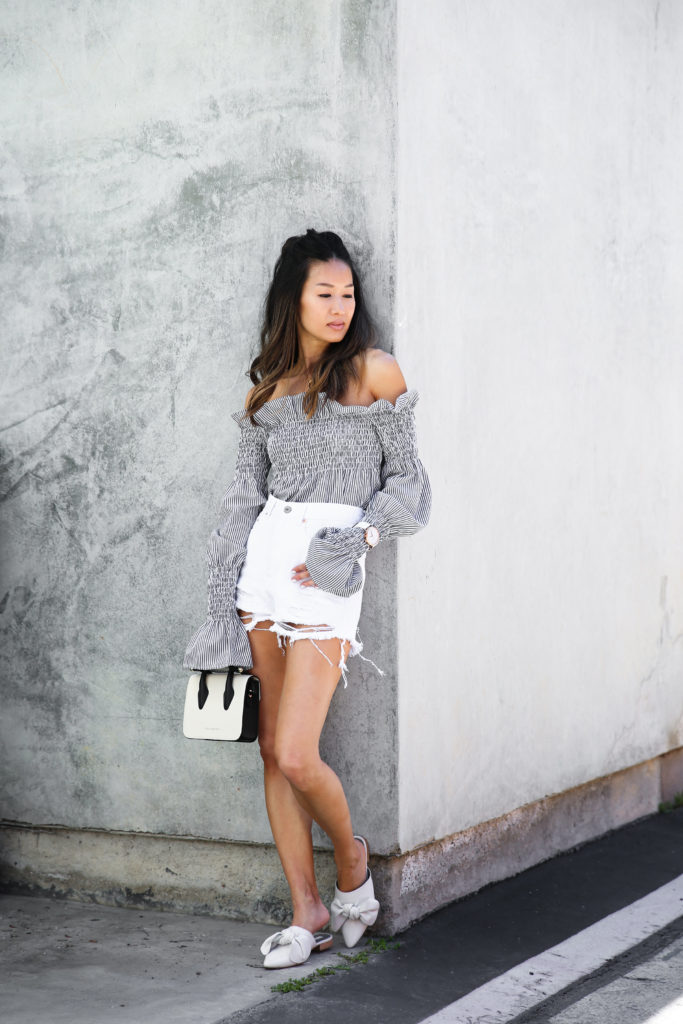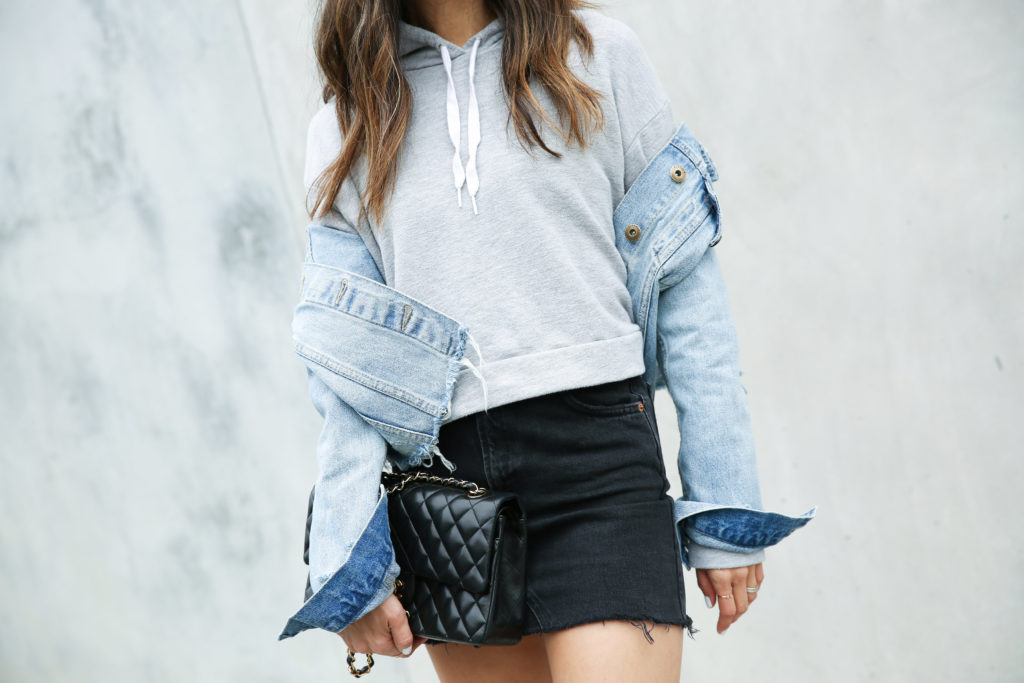 What are some of the challenges you've faced blogging and balancing everything in life in general?
To be honest I think my biggest challenge with blogging is the business of it all.  When I first started it really was just for fun (before I realized how detailed and involved it was) and while it is still a passion for me, sometimes you get caught up in the numbers, the followers, the likes, and then it takes away from why I started this in the first place.  Growing organically is always a challenge but I keep trying to post content that I am proud of, work with brands that I connect with, and just keep it real and hope that eventually it all pays off.  Balancing will always be an issue.  With social media it's always about your last post or what's hot or on trend.  If you're not on, you feel like you're missing out.  I've learned to just take a step back and free my weekends for family time (meaning no posts) and only post when I feel good about the content I am putting out there and not post just for the sake of posting. << 
Totally agree! Quality > Quantity ALWAYS.
How do you stay motivated?
The thing that has helped me get out of a funk the most is really going back to what made me want to do this in the first place.  We often get bogged down by the every day responsibilities or technicalities and then there is the comparing against others and we let ourselves get down.  When that happens, I sit myself down and focus back to why.  The why is important to never lose sight of.  Because whatever you do, as long as you are getting closer to that why you started and that end goal, the rest doesn't even matter.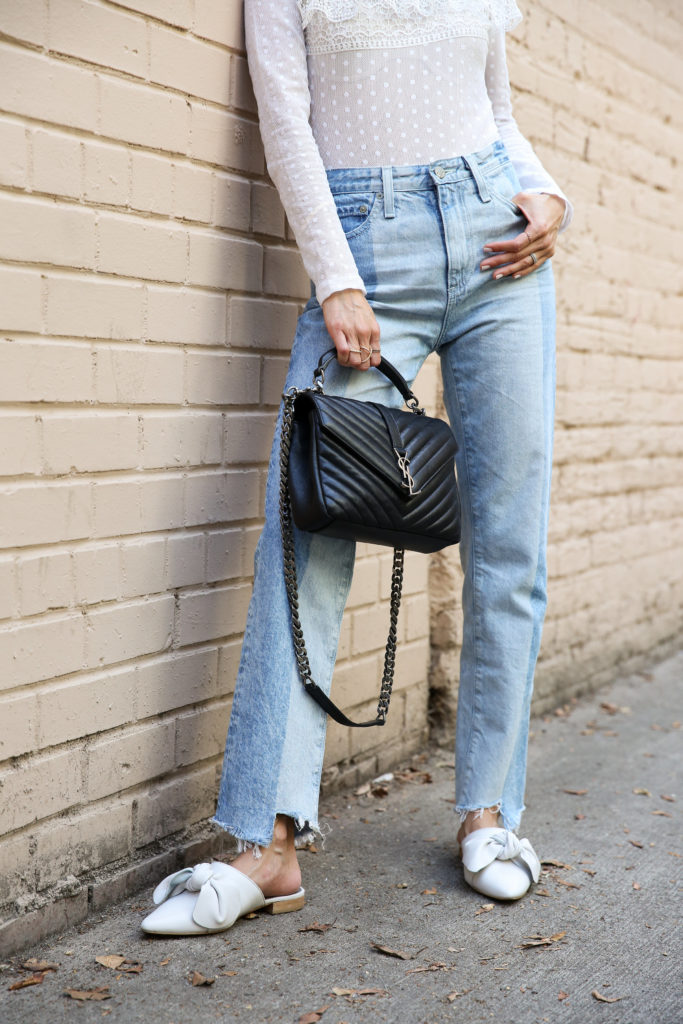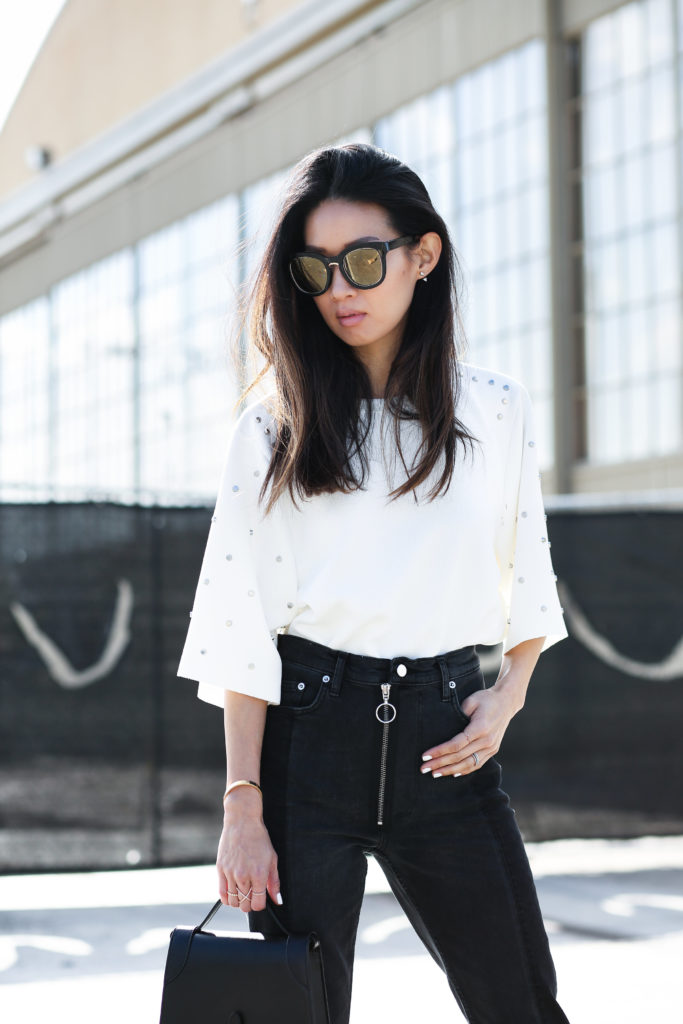 What are the last three clothing items you bought?
I purchased an amazing off the shoulder bikini off Amazon for under $20 for a trip, my first pair of 501 Levi's which I LOVE, and this Zara crop top with exaggerated shoulders.
What are your go-to beauty products?
If you're asking what I never leave home without is sunscreen, my eyebrows, and mascara.  These are my must-haves for me to leave the house.  If I don't have those on, you don't even want to see me.  For sunscreen I am a HUGE fan of Elta MD.  For my brows I use Anastasia DipBrow Pomade and Benefit's Brow Zing.  For mascara, I have used Maybelline Waterproof for years.  I've tried other brands but I have always gone back to Maybelline.  As far as skincare products, I am a huge believer in Essence, serums, and sheet masks (it's the Korean in me).
Favorite brands you've discovered through blogging?
There are so many amazing brands (just like bloggers) and it's hard to pick just a few.  Minusey is a Korean company I discovered where they make statement pieces and the latest looks at an affordable cost, but using high quality fabrics.  They remind me a lot of Storets (another brand I discovered through blogging), but have yet to work with.  Mejuri is a jewelry line that I truly love.  They make the daintiest, everyday pieces from real gold at amazing prices.  I love them so much I actually buy many gifts from them for my friends and family.  I also just discovered DSTLD which is an LA company that makes premium denim and luxury essentials but at an affordable cost.  Just got some high waisted jeans and a white leather jacket from them that I am so excited about.
What are three trends you're loving for summer?
We've all seen the statement sleeves, but lately I have been drawn to the statement shoulders.  I just purchased some tops with exaggerated shoulders and I am so excited to wear them because they just exude confidence and poise.  The other trend I love is white accessories.  I love the way white pops in a look so I recently added some white sunglasses to my collection and also obsessed with white shoes from pumps to mules to sneakers.  The last trend that appeals to my more casual/ basic side is slogan tees.  I love a tee and denim look and I am glad brands like Gucci, Levi's, and Tommy Hilfiger are making slogan tees that can be worn casually but also dressed up with a mini skirt or a pleated maxi skirt.
For more of Christine's rockstar style, travel adventures, and daily adventures, be sure to check out her blog and Instagram.