When it comes to certain things, I am downright lazy. Shopping is one of them. I never enjoyed browsing in stores or spending the whole day shopping. I prefer online shopping, wearing sweatpants, with a face mask on, and drinking a glass wine, over the in store experience any day. The truth is, the majority of my purchases are made online (I mean, who can resist free shipping?). That's why anything that makes my online shopping experience easier is a huge WIN in my book.
One tool I've been using this year and loving? HONEY!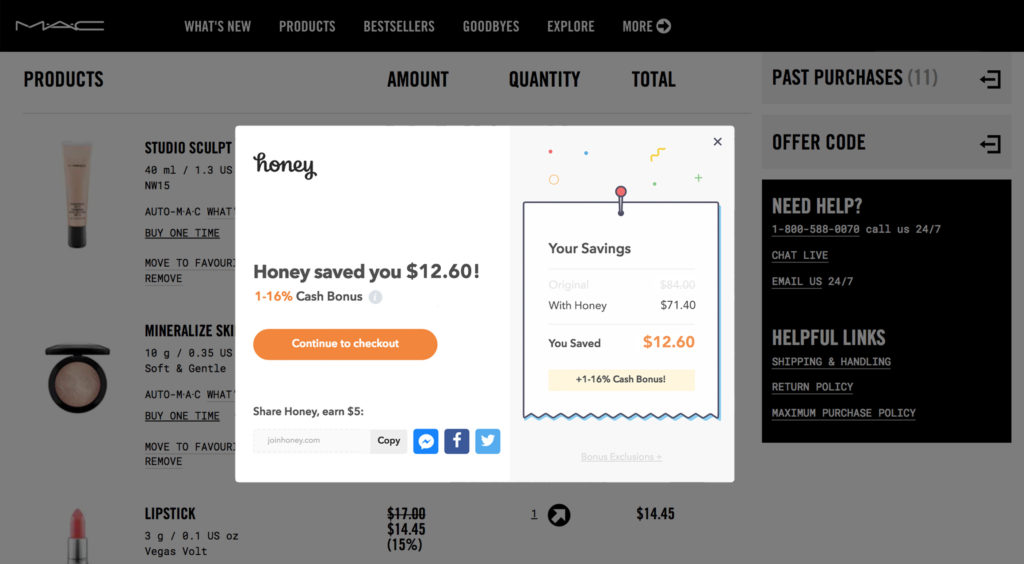 With online shopping comes the beauty of digital coupon-ing. How often do you buy something online and wonder if you're missing out on a discount? Have you ever googled "Sephora coupon code" or "Nordstrom discount"? I do it all the time. I've gotten free shipping, 10% off, a gift with purchase, and more with this simple little trick.
Most retailers will offer a discount for your first purchase if you give them your email address. Or they might be running a promotion you missed on the site. It's amazing what a quick little search can yield in terms of dollars saved. And as you know, I'm all about a good deal. But to be honest, sometimes I forget. I go back to find out I could have saved more if I had dug a little deeper for a coupon code. So my boyfriend and I found and installed a browser extension called Honey, which claimed it would be able to aggregate discounts and help us save money online.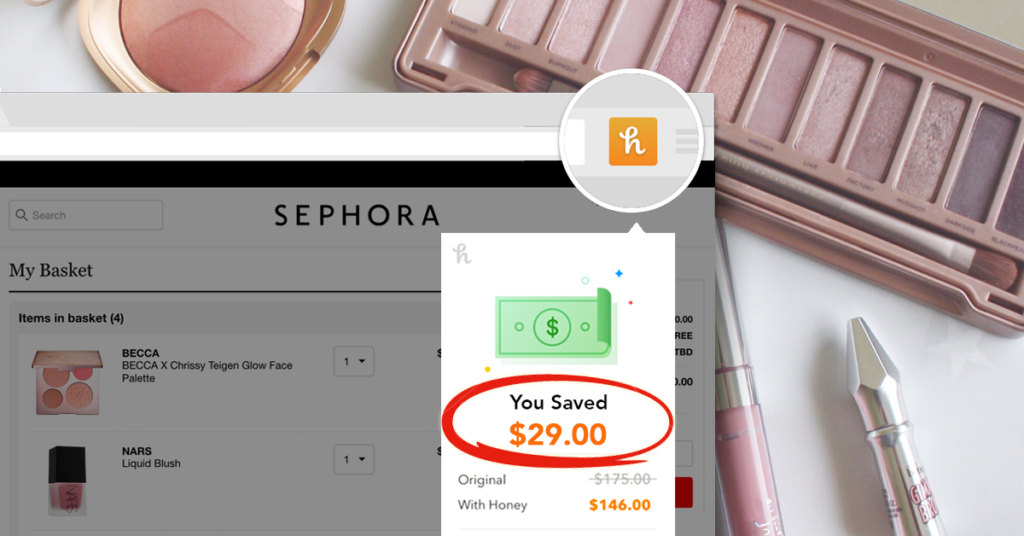 Honey is the best online shopping I've found.
When Honey reached out to me regarding a potential collaboration, I was super excited because I've been using it for a while and as a result have saved time and money. If you're not familiar with what Honey is, it's a free browser extension that searches the internet for exclusive savings, deals, rewards, and discovery through a community-powered engine. What that means is when you're checking out online, Honey will do the work for you in helping you find any uncovered discounts. The extension automatically applies discount codes so it's super easy to use. I especially love Honey for shopping on Amazon because the prices on the site are constantly changing. Honey alerts me about any price drops on items I'm interested in.
If you online shop at ALL, I recommend checking out Honey. Who doesn't love saving a little $$ without doing a thing?!
Click here to get Honey.
Disclosure – this post was written in partnership with Honey. All opinions expressed are my own.