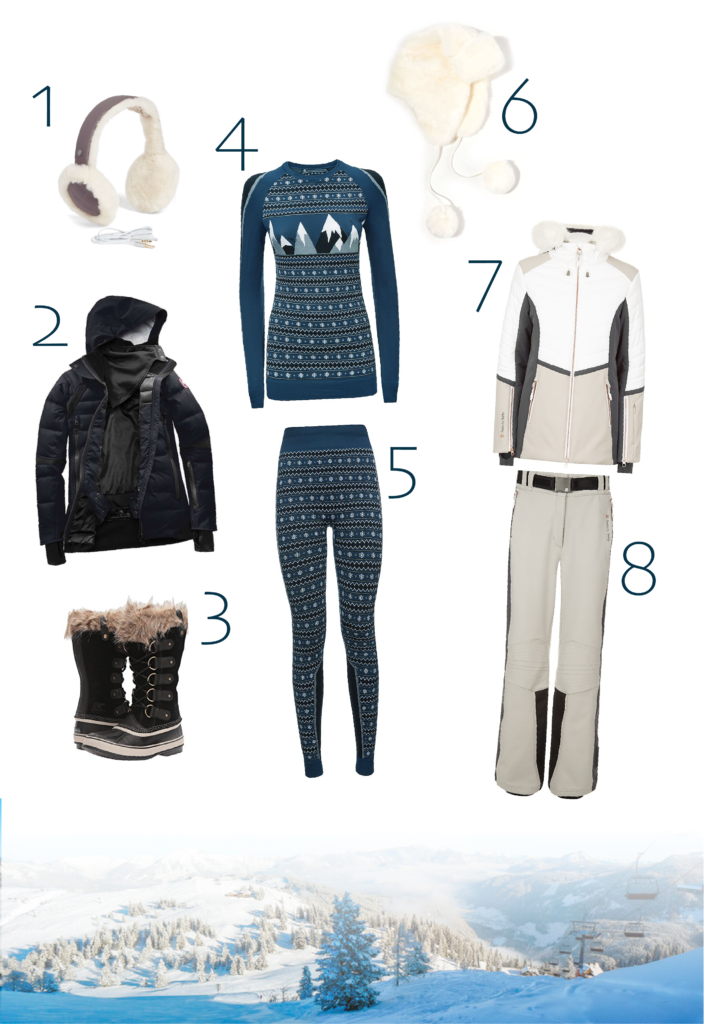 Going on a ski trip this winter? I'm currently in the middle of planning a couple, so naturally the first thing I did was go to Pinterest and start pinning some cute après ski outfits. Maybe I'll bring a few faux fur jackets to hit the slopes? I'm not the biggest skier, but browsing Pinterest left me feeling inspired by all the snow bunny looks. If you're planning a ski trip or two this winter, see above for my favorite picks to keep you looking chic and staying toasty on and off the slopes.
Some cold weather style tips to keep in mind
If you're traveling to one of the chicest ski towns (think: Aspen, Deer Valley, somewhere in Europe), you'll want to keep some cold weather style tips in mind. Cold weather + snow doesn't mean it's time to let your style game down! Some easy tips to keep you warm but don't mean looking like a Michelin man:
+ Fitted gear is key. Fitted ski pants, jackets, slim base layers, and leggings help maintain *some* semblance of a shape. They might be a little more pricey (good fitting clothes always are!), but view it as an investment that you'll wear for years and years to come. If your family/friend group is big on skiing, you can probably safely bet it won't be the last time you'll pull these pieces out! Stick to black or white – these colors will keep your entire outfit looking sleek + chic, and can be worn every year.
+ Don't forget about accessories. Earmuffs, hats, scarves, mittens – these are cold weather essentials! Faux fur, colors, and prints help add a unique touch to your look. I'm personally a huge fan of faux fur accessories in the snow.
+ It's all about boots! Avoid leather or suede that will get ruined in the snow, and get yourself a pair of functional snow boots. I love Sorels for the price point, but if you're willing to spend a little more, there are some very high end, chic options.
What's your go-to ski chic look? xx