I've been crushing hard on any and every slip dress I can get my hands on over the past year (seen here, here, and here) but lately I've loving the added layer of a plain white T underneath. This 90's trend is back and if you haven't already, you'll most likely be seeing everyone rocking the slip dress and T shirt combo this season.
Such an easy combo too. It really doesn't matter what kind of slip – black is a classic, but any color will do. And everyone has a white T shirt in their closet. And voila! Total Clueless vibes all day.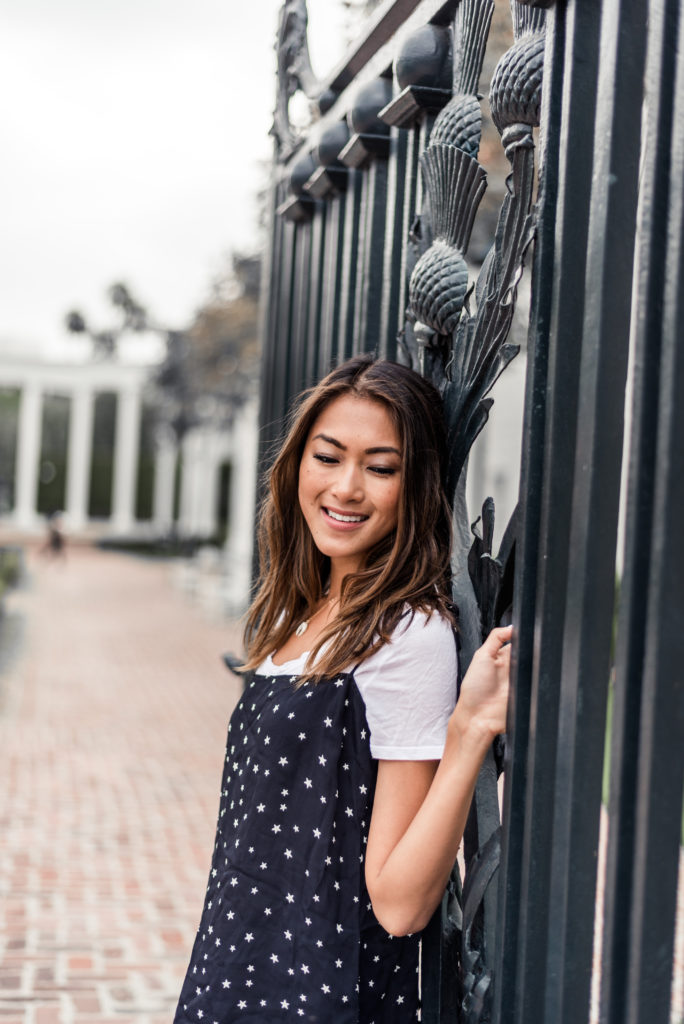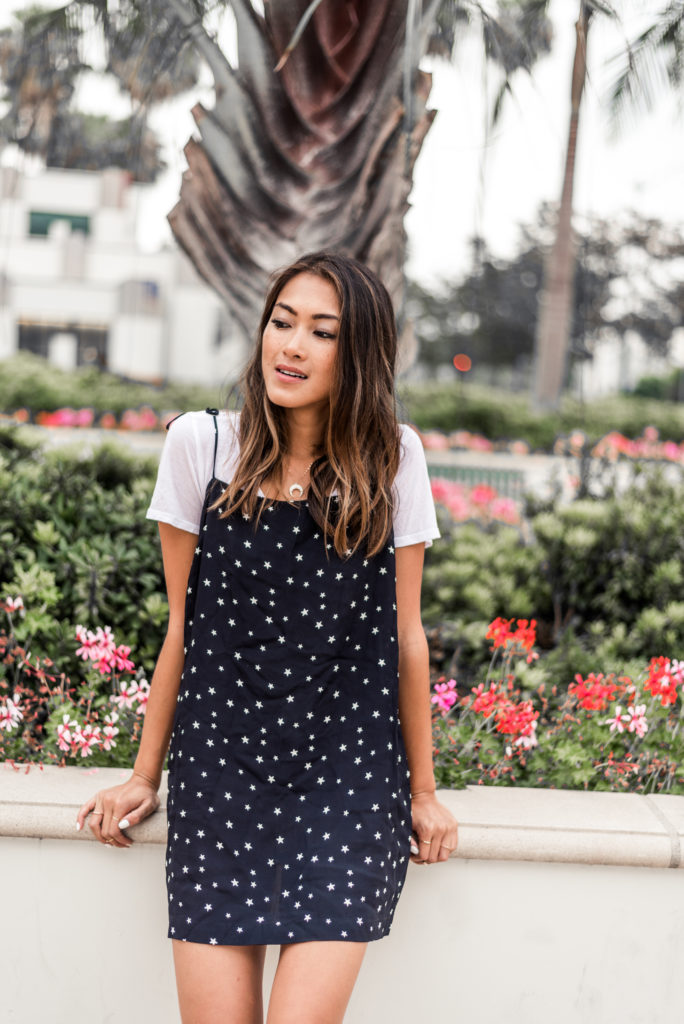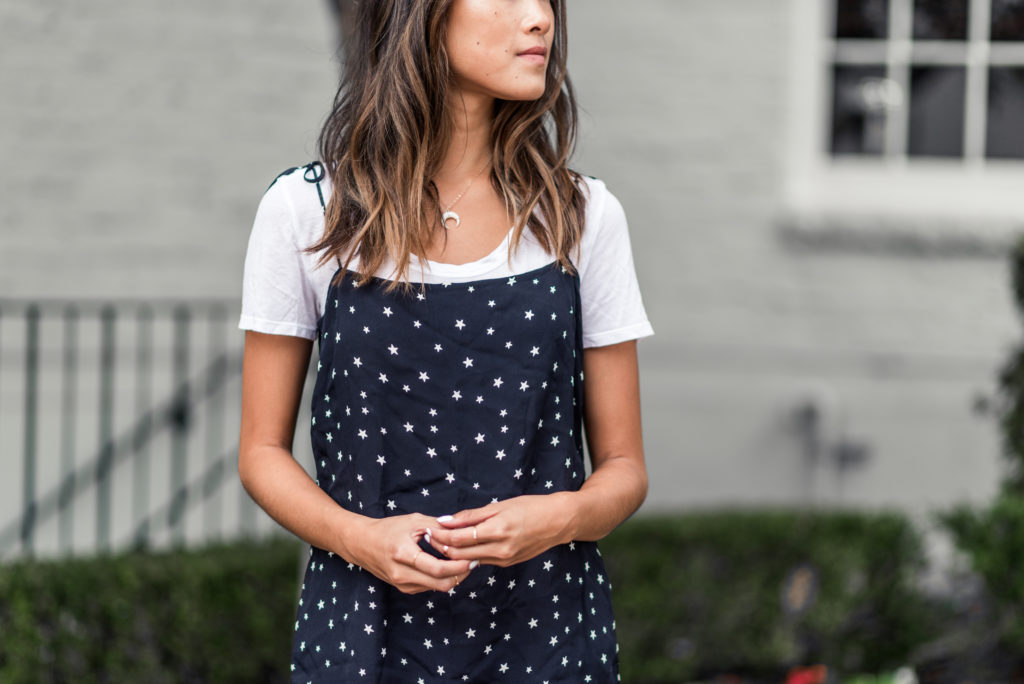 This particular slip is from Reformation – I'm probably guilty of owning one too many pieces with stars… BUT it was so cute and on sale and even though it wasn't my size, I couldn't resist. I've been wearing it practically every other day which more than justifies the purchase (in my mind). You know those pieces that you fall in love with and wear allll the time and when you figure out CPW (cost-per-wear) you assume it's totally ok you bought it? Can anyone else relate??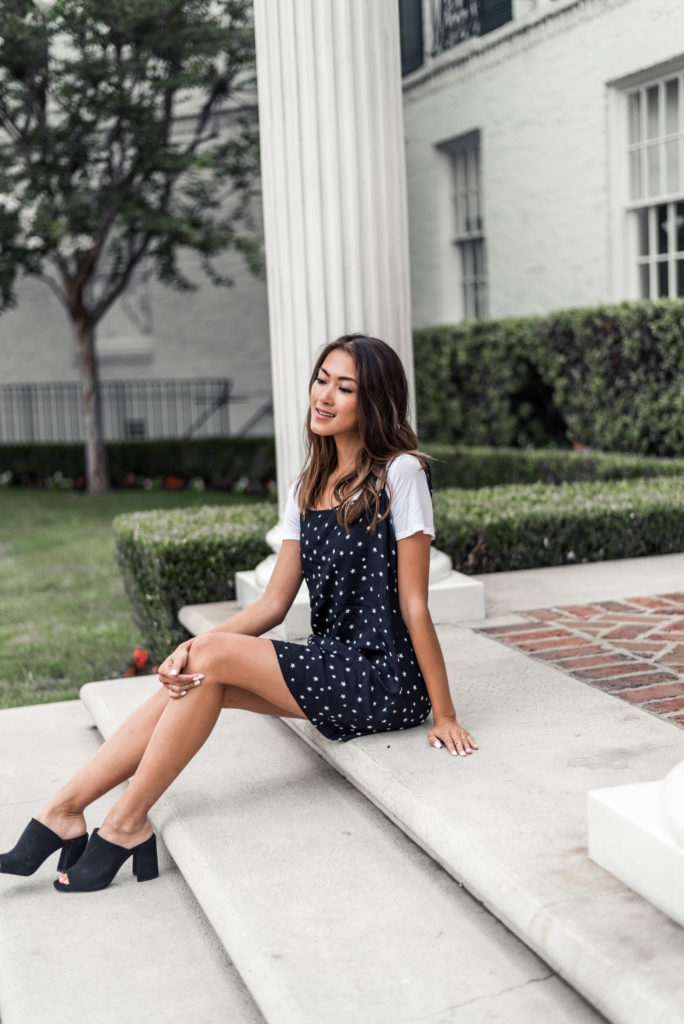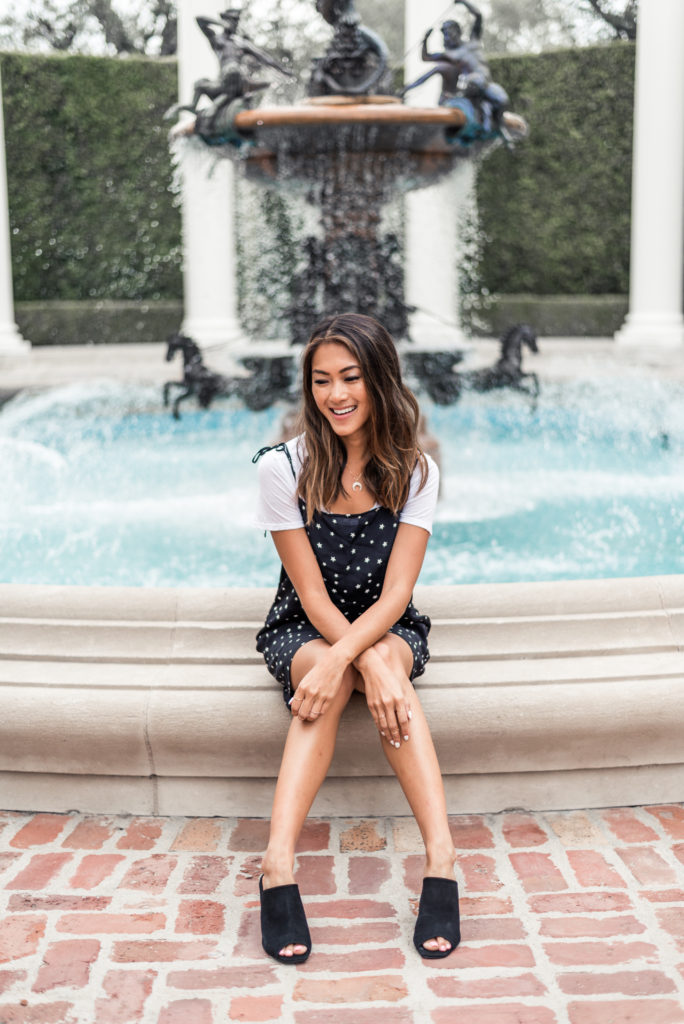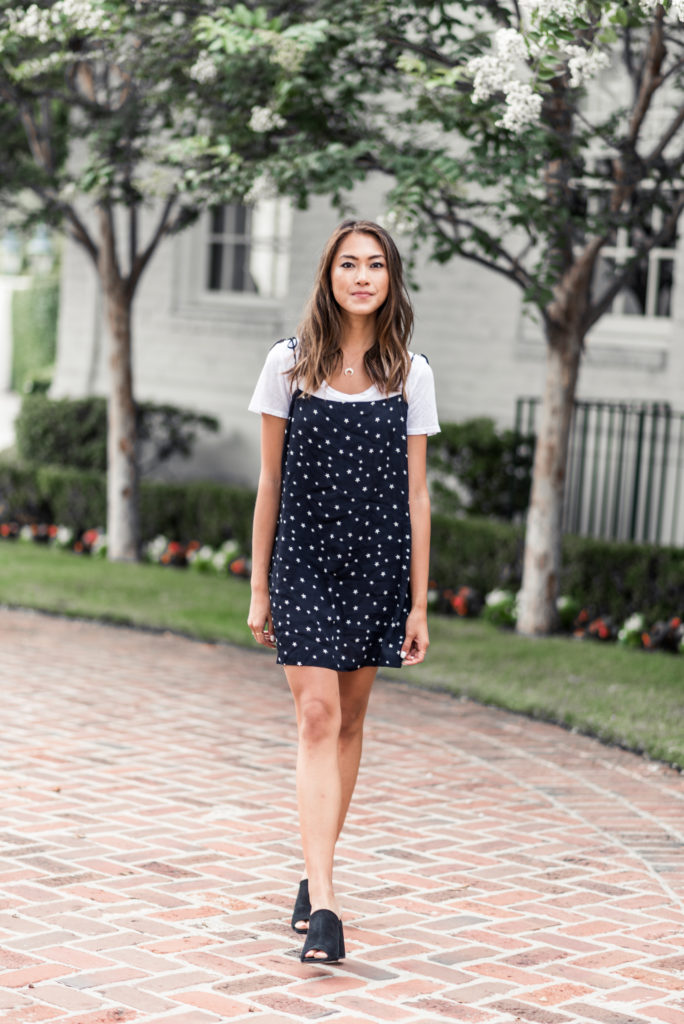 So while we're looking back at the 90's, it's also important to have an eye on the future… in every sense of the word. In terms of fashion and trends, looking forward means fall trends! I know we're all trying to hold on that last bit of summer, but it never hurts to look ahead! My favorite fall trend by far is VELVET. More to come on this – still trying to track down THE perfect pair of velvet boots – but I've linked some of my favorite velvet items below so you can get a head start on your fall shopping ; ).

What are your favorite fall trends? Have you started preparing for the changing season?
xx, Amy
dress: reformation (similar) | t-shirt: similar | shoes: topshop
photos: jordan zobrist