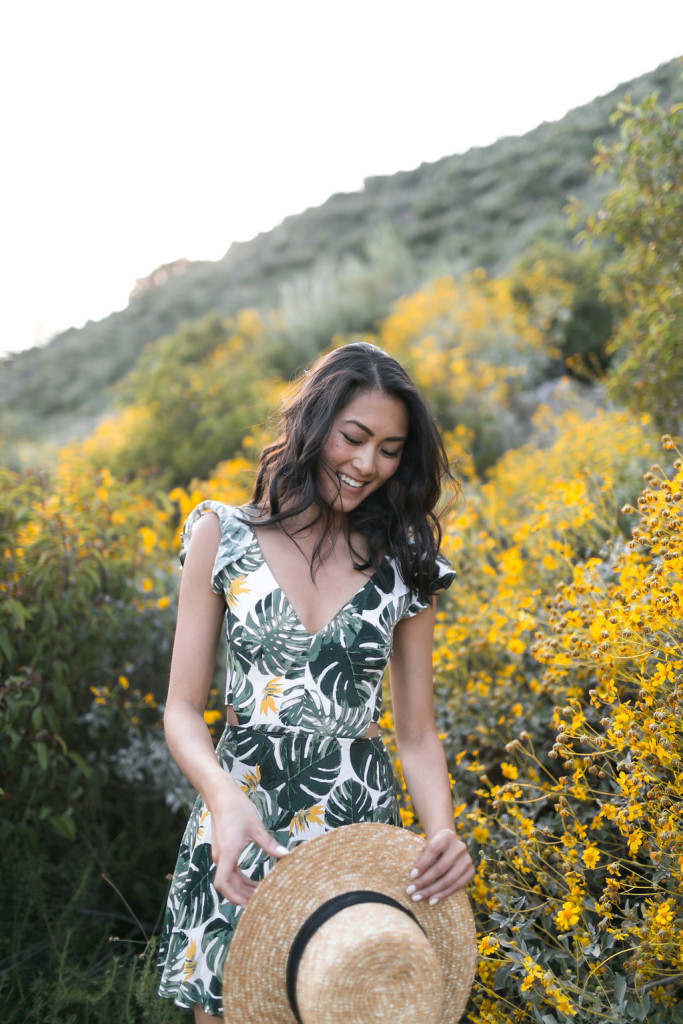 photos: jennifer wu
Happy Friday, everyone! What are your plans for the weekend? I'm still having post-Coachella desert and music withdrawals, so I will be at home, by the pool, relaxing and catching up on sleep and work. I received a lot of comments and questions about my Coachella outfits, so I will be doing a full post on them sometime next week. Today, we're talking about one of my favorite prints at the moment… this palm print!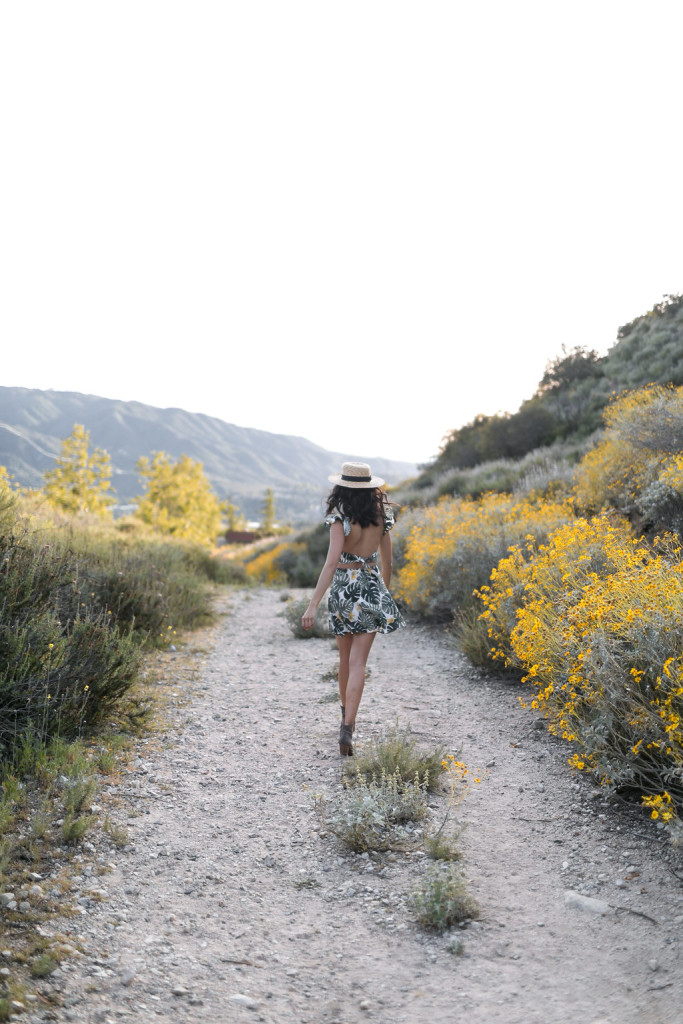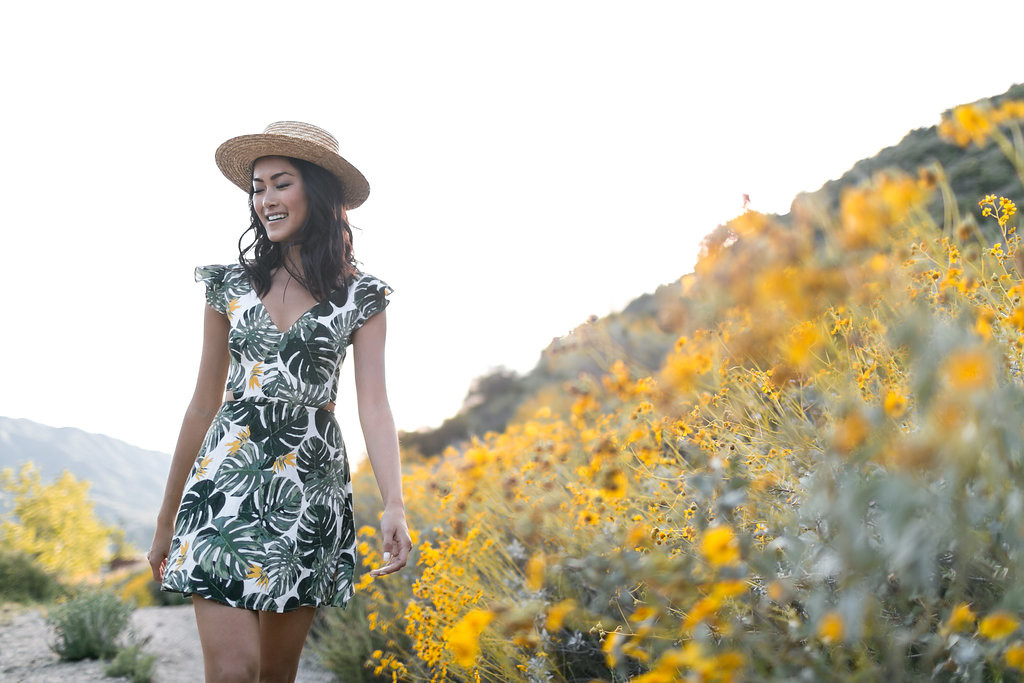 If you haven't noticed by now, I love wearing prints. Palm leaf prints have been popping up everywhere lately – and I firmly believe you don't have to be on a tropical vacation to wear them. I actually bought this dress last year when two of my favorite clothing brands, For Love and Lemons and Urban Outfitters did a cute little collab. This dress is full of little details I love – flouncy sleeves, side cutouts, and an open back. I always look for these types of details when I shop to keep basic pieces like sundresses interesting.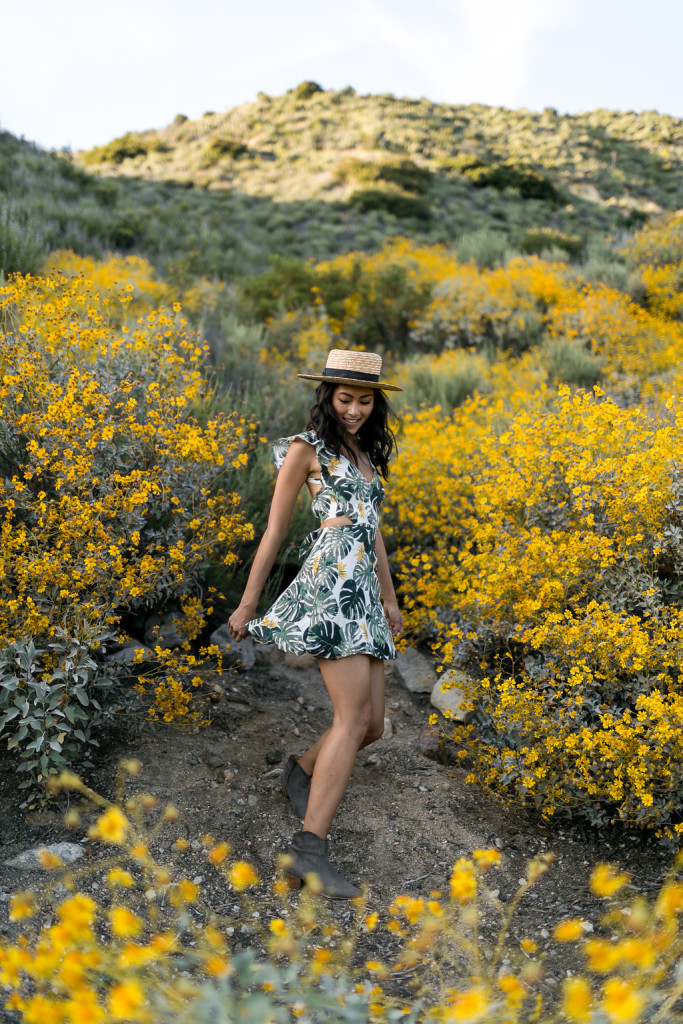 Although I wore this outfit during my trip to Thailand last year, it works just as well at home in LA. I'll typically swap out the straw hat I'm wearing here for one made of felt/wool when I'm not on vacation, but do whatever floats your boat! I for one am all for hats – anything to shade me and save my skin from the sun!!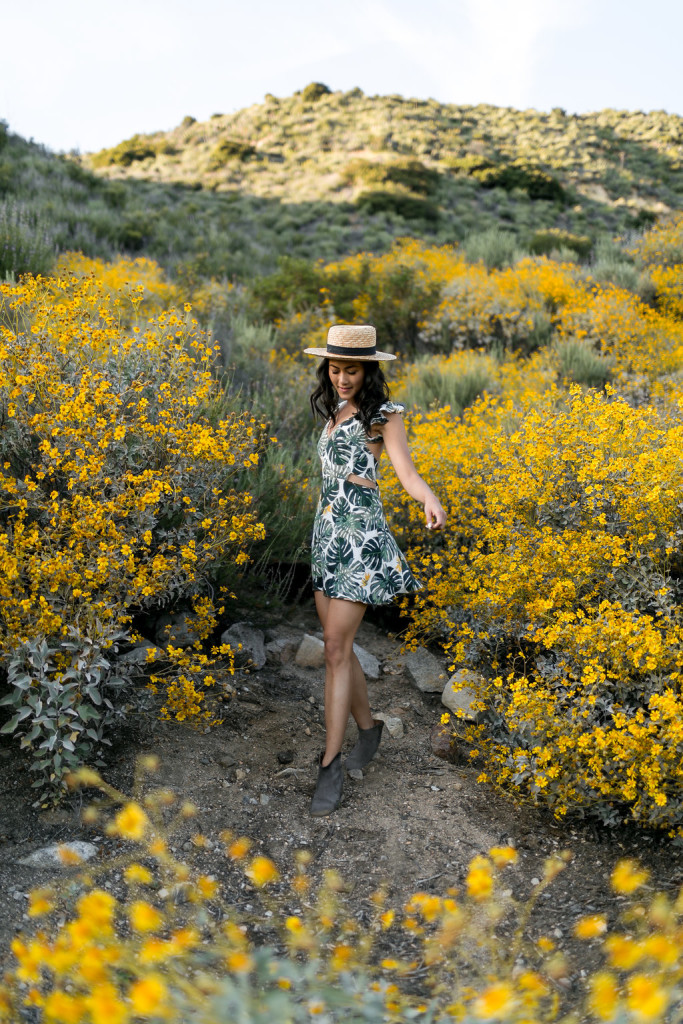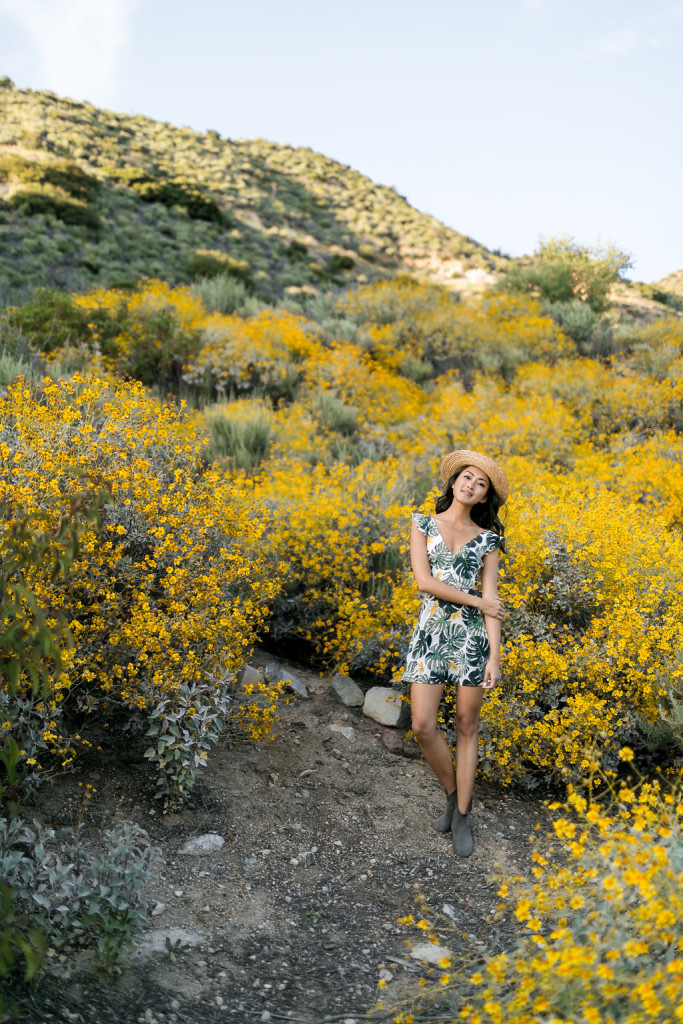 Even though this dress is no longer available online (sad face) there are tons of cute palm print options available – check out some of the frond pieces I'm coveting at the moment and let me know if any of them catch your eye!
xx, Amy
dress: sold out | hat: lack of color | boots: isabel marant