Talking Realness, Health + Fitness Tips, and More with Savvy Javvy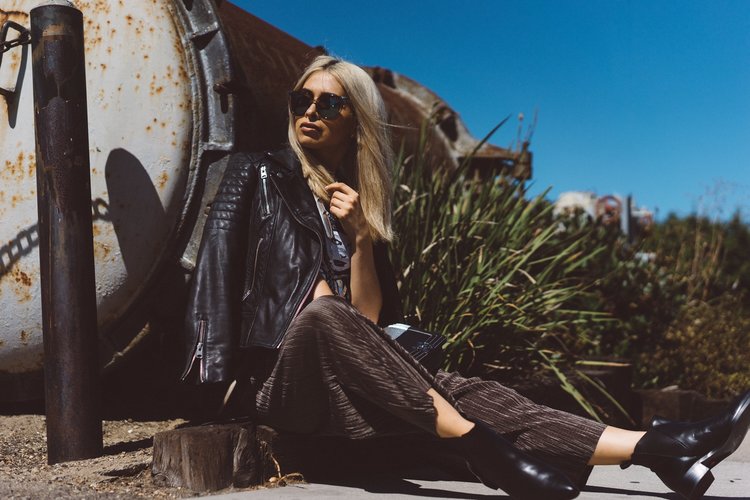 Let's get right into today's interview! I'm talking to the super fabulous Javvy of the blog
Savvy Javvy
. She has the best style, knows how to live a healthy lifestyle, is a total girl boss with her career, but still knows how to have fun! (<< I can personally attest to this, Javvy radiates so much energy and light, it's truly contagious!)
Meet Savvy Javvy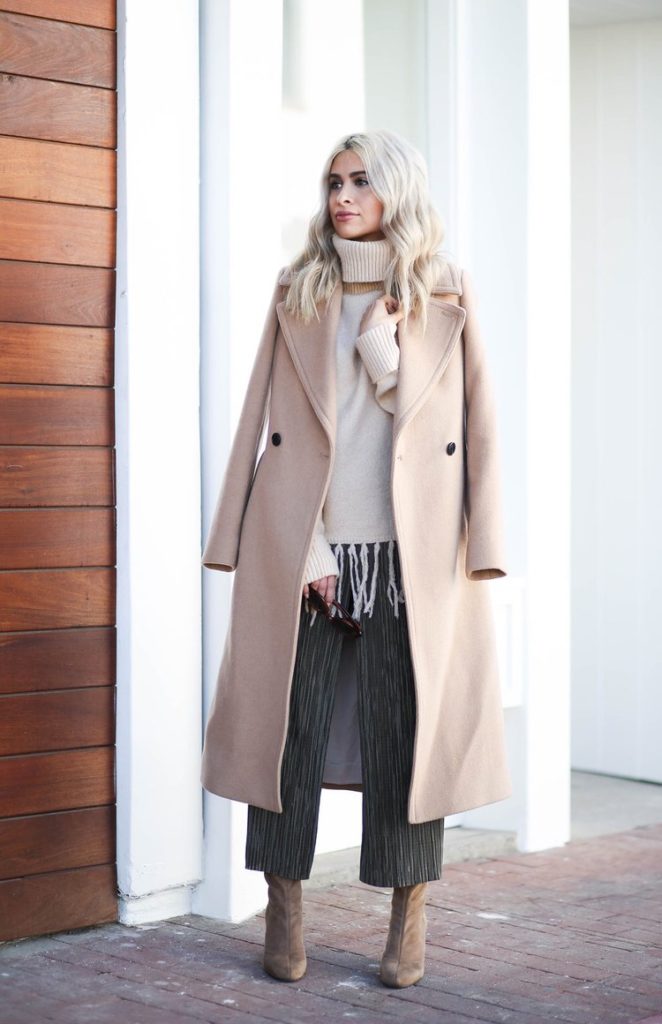 TELL US ABOUT YOUR BLOG. I adore your style!!
 I run the blog, Savvy Javvy, named after myself, Javvy! The blog actually started out highlighting corporate fashion as I worked in the corporate world, but it transitioned to be more of a street style, travel and lifestyle blog. I dress on the edgier side and love to mix high end pieces with more affordable items. It makes them easier to attain and less of a strain on the budget. Also, I travel quite often for work and pleasure so I highlight my travels and key components of each location for my readers to use as a travel guide. I have had the blog for a couple years now and truly put my heart and soul in it.
Where do you find fashion inspiration?
While traveling overseas to Europe, on Instagram and while walking around the cities I live in LA & NYC (I am bi-coastal, but mainly in LA). << MAJOR goals!!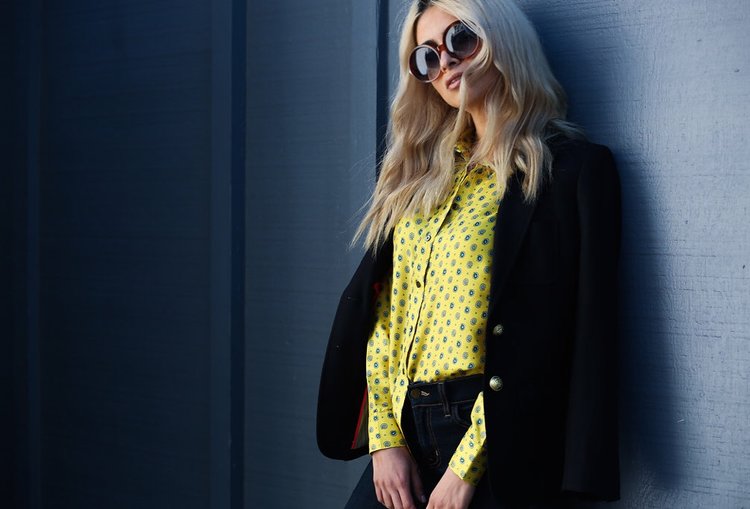 What does a typical week look like for you?
Typically 9-5 I am working at my full time job, in the evenings I go to yoga and then attend different events around town that are usually sponsored by a brand. Love meeting and socializing with other bloggers who make incredible content. Like yourself 🙂 I shoot on the weekends and do my best to squeeze in friend and family time!
How do you find balance and manage your time?
I calendar everything and have to in order to stay focused. I have a full time job working as a Sr. Director of Marketing for an agency and I also manage the www.SavvyJavvy.com blog. Managing both is practically working two full time jobs as they are both demanding and both require a lot of nurturing to ensure they are both successful. I love both of my jobs so I try my best to balance them by focusing on my marketing job during the day and in the evenings I will answer emails and attend blogging events. I am that crazy friend that sends you a calendar invite if we are supposed to hang so that I do not flake on people or meetings!
Any tips for time management and getting shit done?
Say yes and don't be afraid to reschedule. I do not like to flake so I always try to reschedule if something important comes up. In regards to managing time, make sure you set up time on your calendar for work, friend time and my ultimate favorite ME time. I block off time for yoga and before I say yes to a happy hour date with a gal pal, I will ask myself the hard question..am I willing to give up my my personal yoga time on this day? Sounds selfish, but if I went to happy hour all the time I would end up broke, fat but with plenty of friends 🙂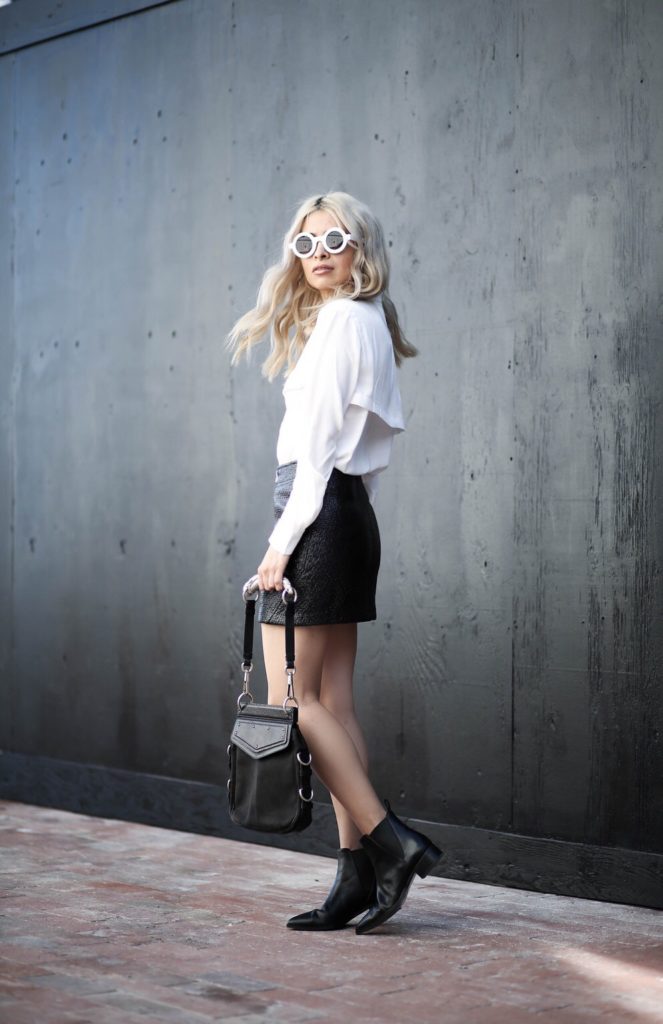 You travel a lot for work. How do you stay healthy on the road?
I carry pumpkin seed bars and bananas in flight and literally pack extras in my suitcase. Also I try to find healthy restaurants on Yelp prior to going to the city and make reservations. It keeps me organized and ensures I don't cave and end up eating at an unhealthy restaurant just because I am feeling super hungry post meetings.
How do you stay healthy? 
I eat a diet sans dairy, nuts, soy and corn and instead eat a diet full of protein, veggies and loads of seasonings. I have a slight french fry addiction so I try to only have those 1-2 times a week.
What are your favorite healthy recipes?
My favorite healthy recipe would have to be a glowing green smoothie I make in the mornings with spinach, sunflower seed butter, rice or coconut milk, a banana, raspberry, chia seeds, flaxseeds and hemp seed protein powder.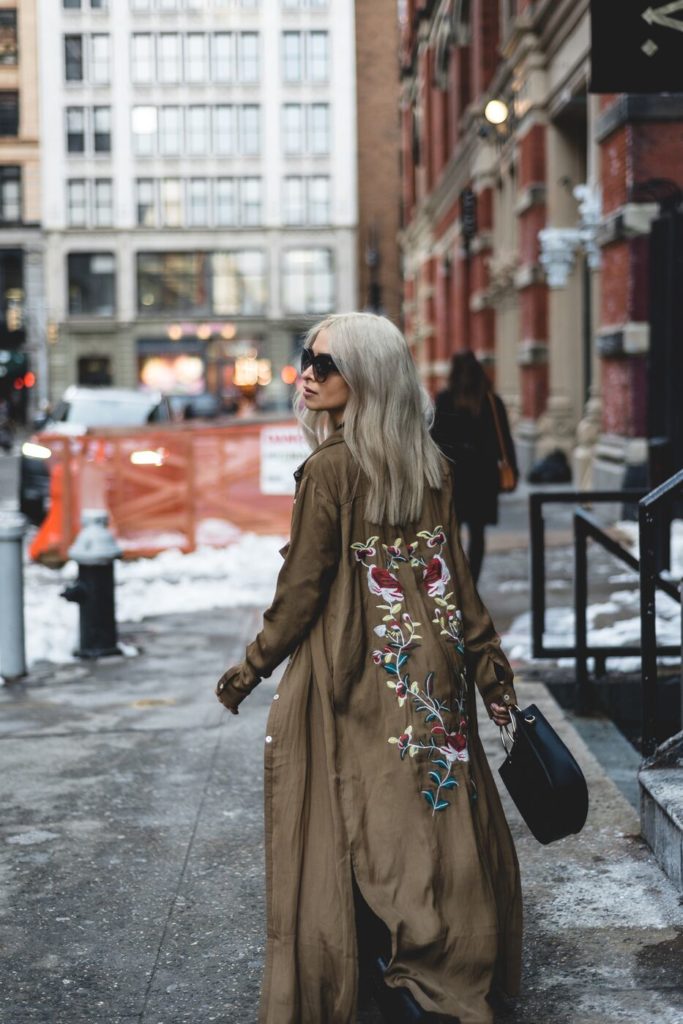 What's in your purse right now?
What are your favorite LA spots?
Brunch currently is The Butcher, The Baker, the Cappuccino Maker, Dinner I am currently lusting over pizza at Jon & Vinnys. In regards to shopping I would have to say I frequent TopShop and the Melrose Trading Post quite often since they are in my neighborhood, but I also like to head over to Robertson and shop at some of my favorite higher end brands.
xx