And we're back to our regularly scheduled programming! It's almost the weekend and yet I still feel like I'm still recovering from the last weekend. But now I'm finally back to my routine and on a good schedule again. Currently: lounging, writing, watching Real Housewives and dreaming of warmer weather. I'm so looking forward to spring and mixing up my wardrobe with some new looks. My closet needs a major refresh – there is so much stuff that needs to be cleaned out. In the meantime, I'm exercising extreme restraint with everything I have in my shopping cart right now.
My daily outfits tend to be VERY laid back and casual. I'm just not a dress + stilettos kind of girl on a regular basis. My denim collection has been getting by far the most wear out of everything I own recently. One type of jeans in particular – high-waisted jeans like these. As much wear as my Re/Dones have been getting, it's time for a denim update in my closet. When it comes to jeans, fit is everything, and you have to recognize when it's time for a new pair.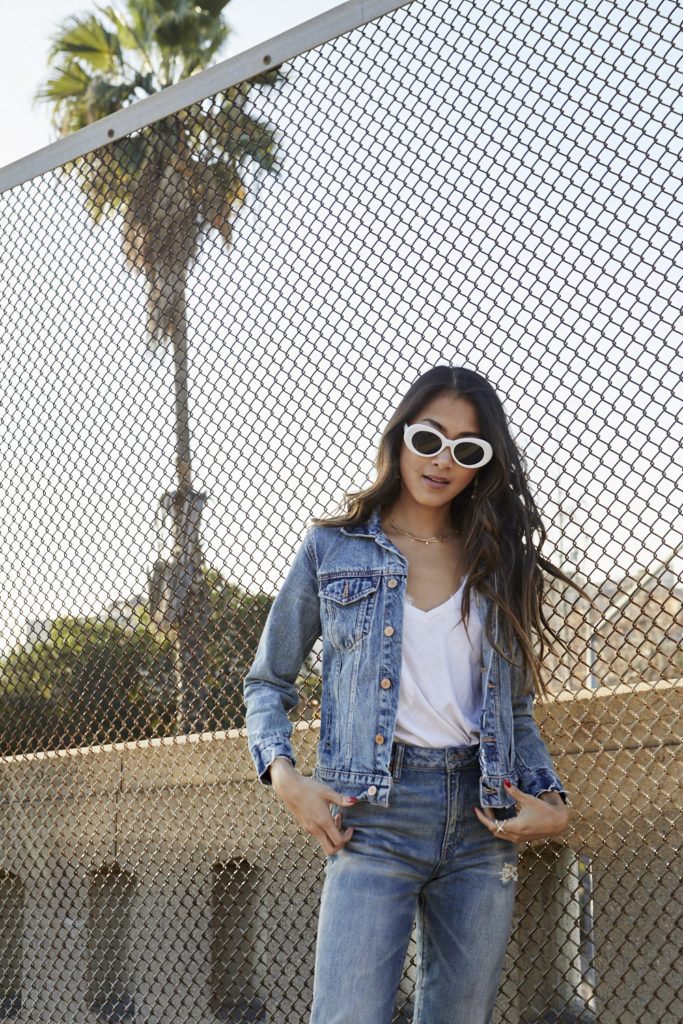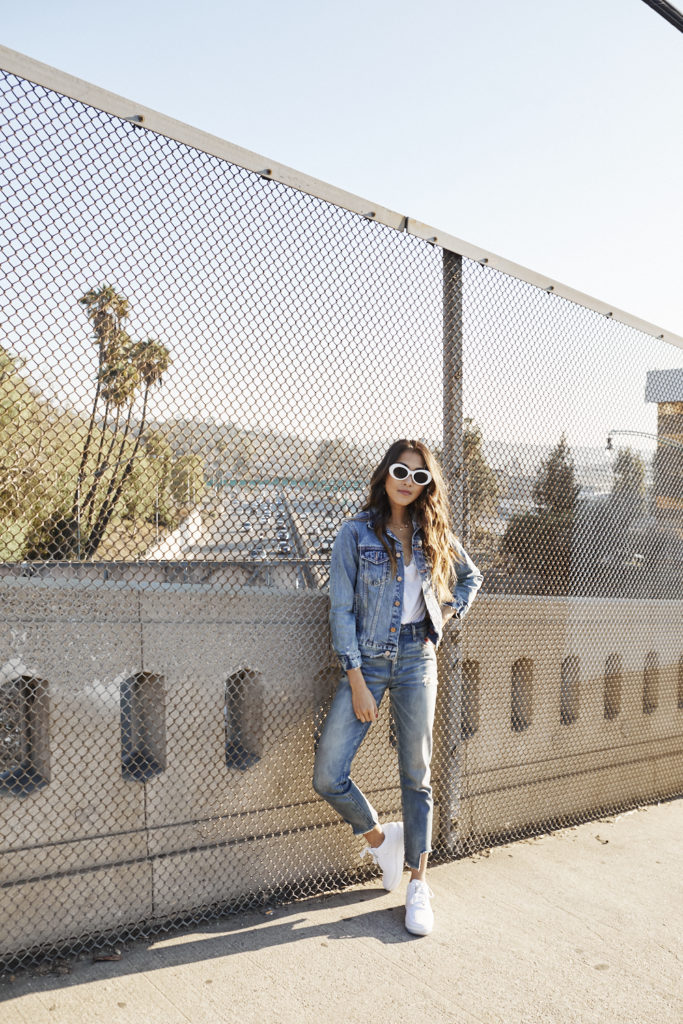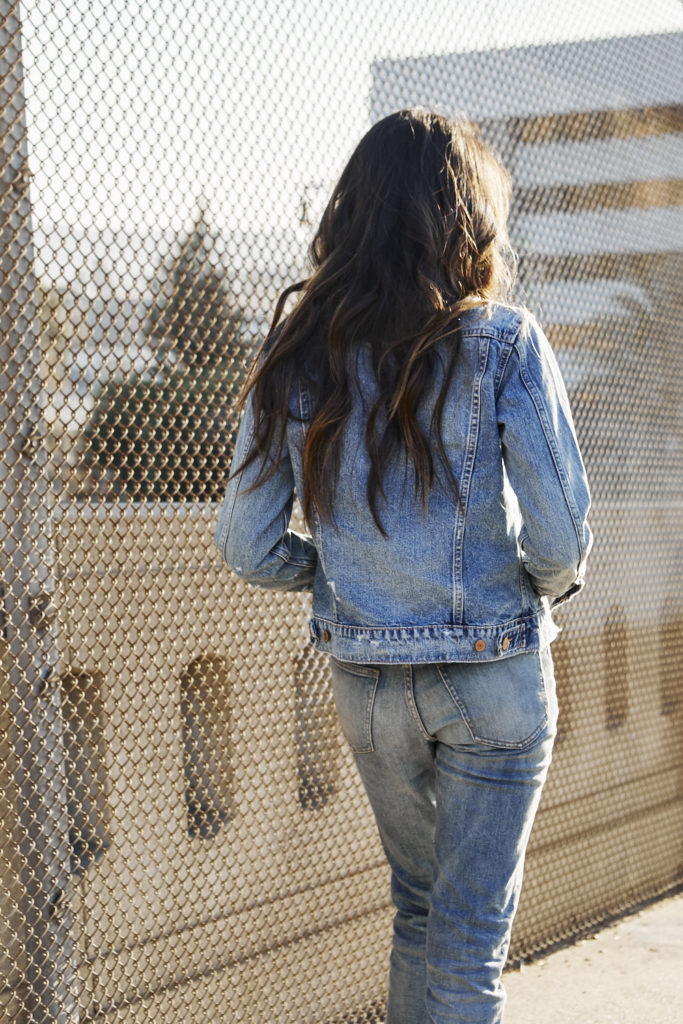 Blue jean baby, LA lady:
I can't get enough of denim, particularly high-waisted denim. This vintage/worn in look has been one of my go-tos for several years now. It even works for the more casual office setting. I'm all about multi-tasking, even with my clothes. If I can wear it to work and on the weekends, major bonus points. The two dress codes don't always overlap (although they seem to more and more the older you get), so when you find pieces that work for multiple occasions and settings, splurge on those and get the best, because you'll wear them literally all the time.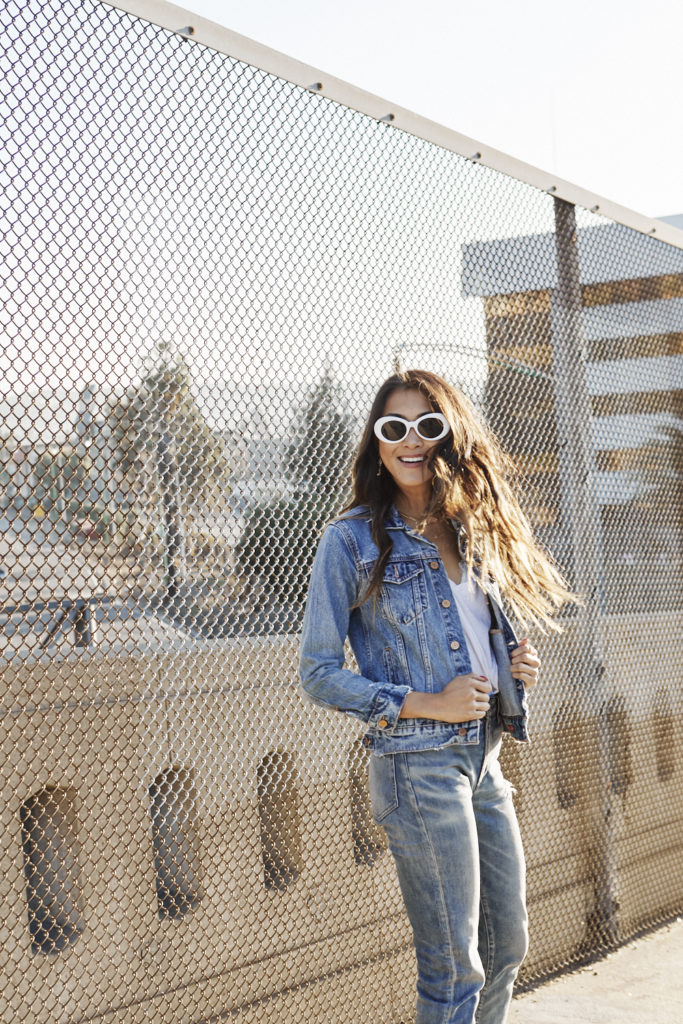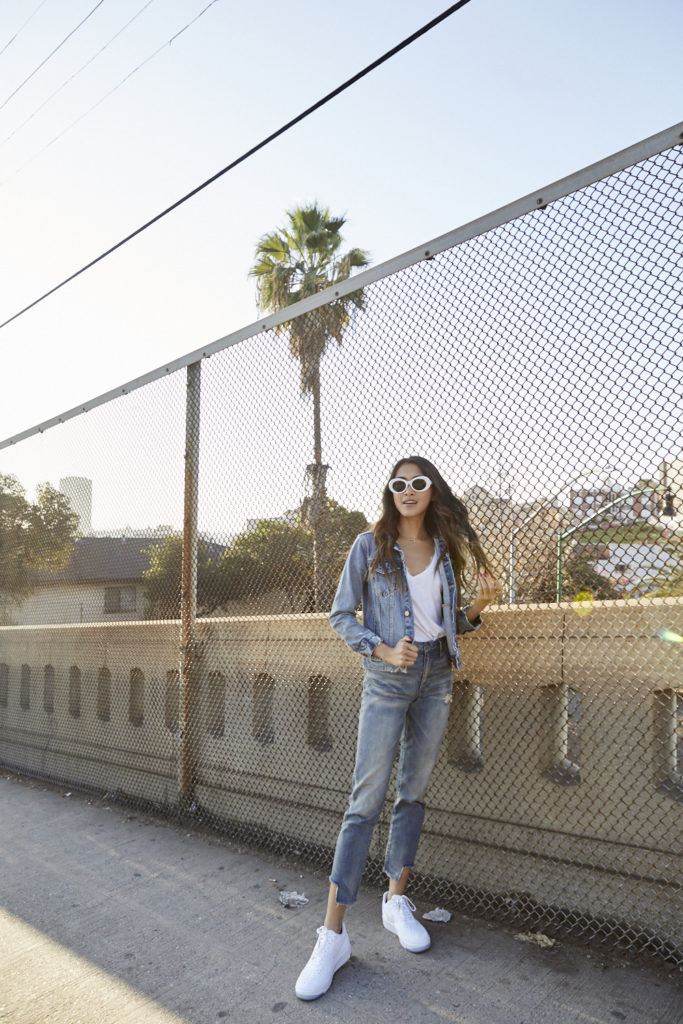 Once you have the essentials in your closet, it's time have some fun with your wardrobe and add some more unique touches. I'm currently on the hunt for a pair of wide leg denim and a more unconventional denim jacket. I recently added a denim dress to my collection and it's become another one of those pieces that doubles for office attire as well as off duty. Who ever said shopping can't be strategic?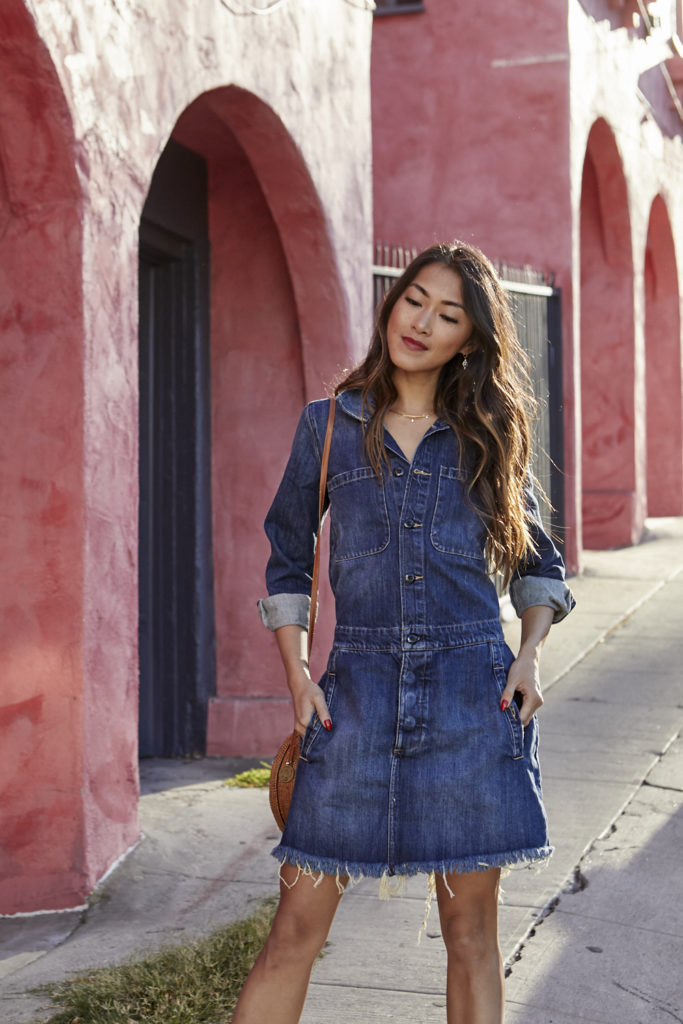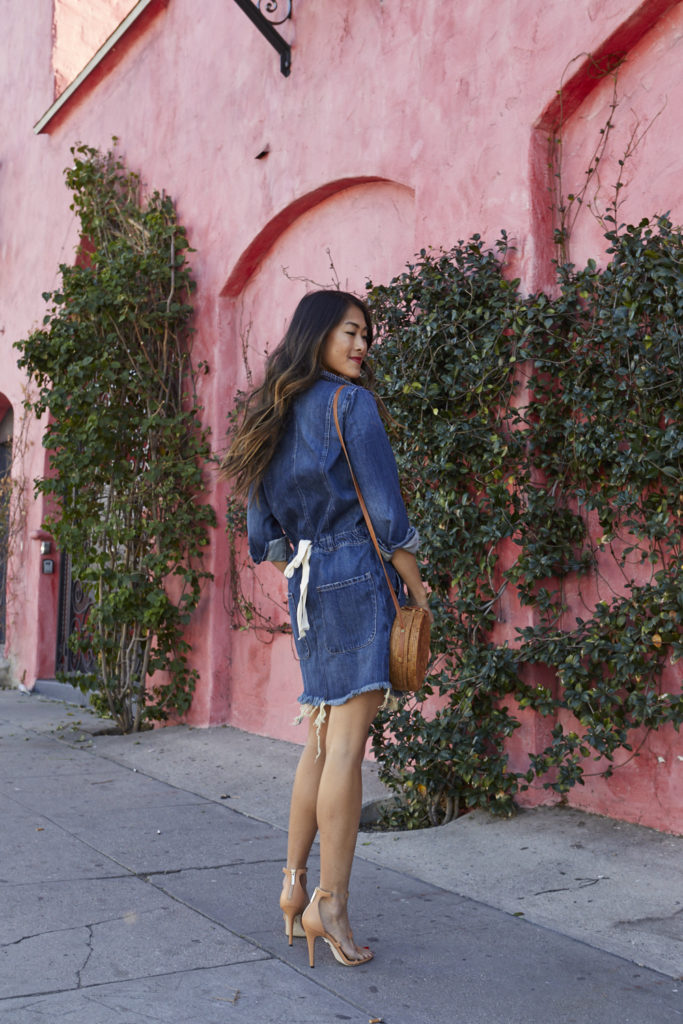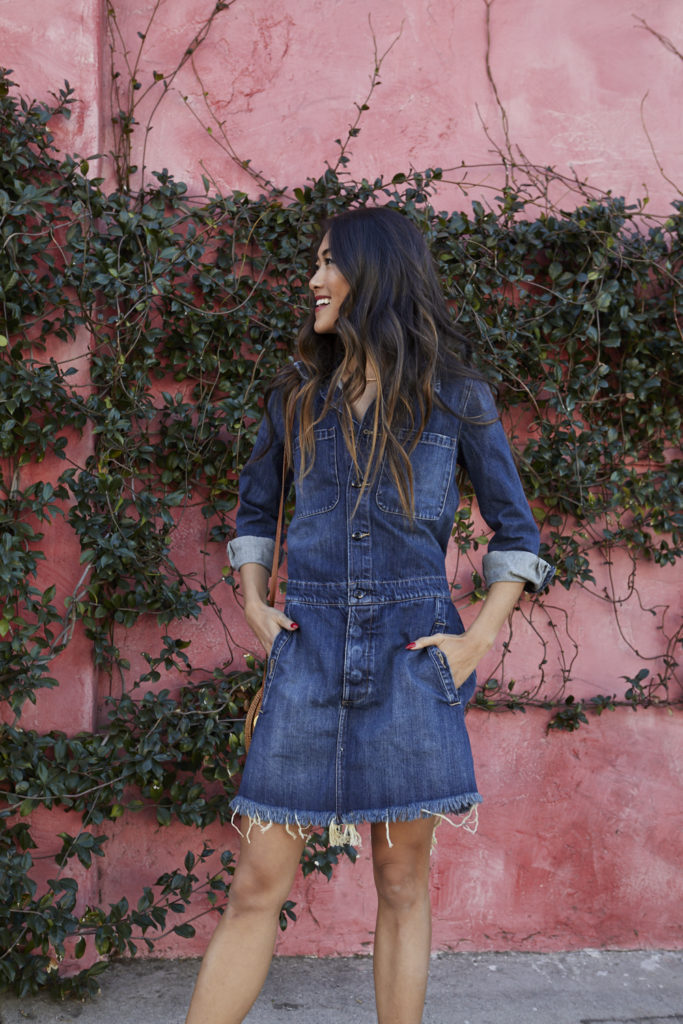 Both denim looks featured here are from Lucky Brand as part of their recent "Lucky You" campaign, which is all about highlighting makes YOU unique and lucky. I loved the concept because it really forced me to think a lot about myself and what I felt made me unique and different. It also made me think a lot about my life and everything I'm grateful and appreciative of – something that's worth doing every day.
SaveSave