Backpacks have a rep for being dorky and reminiscent of high school. Fair enough. I've always been a fan though – even if they look "dorky" (whatever!). The reason being they are 100% more practical and useful than a handbag and these days the options on the market are seriously cute. There's no reason not to own and use one, and to be honest I'm totally digging backpacks over a purse.
5 Reasons Why I'm Digging Backpacks Over a Purse
SO much more functional. If nothing else, you know you're choosing the practical choice – it really does make your life so much easier!!
They fit so much more than a crossbody bag or your typical purse.
Multiple compartments. Need I say more?
They're travel friendly – you get to live your life hands free and don't have to lug a heavy bag across town (I'm always super paranoid that I'll somehow end up permanently lopsided if I carry a heavy tote bag everywhere).
Say goodbye to back/shoulder pain. Beauty is (sometimes) pain, but it doesn't have to be!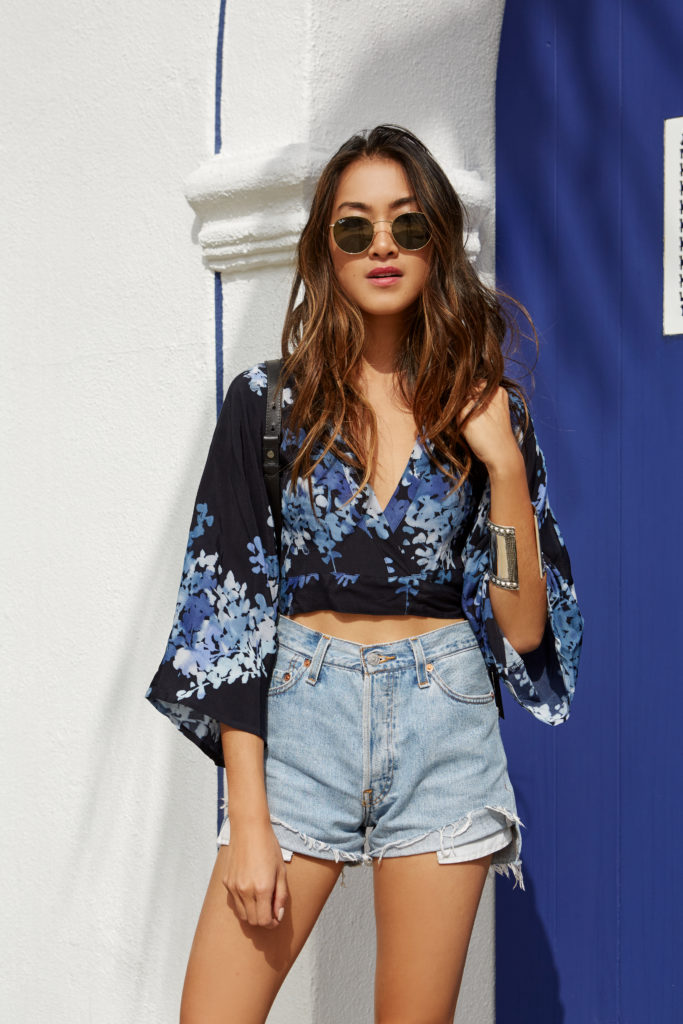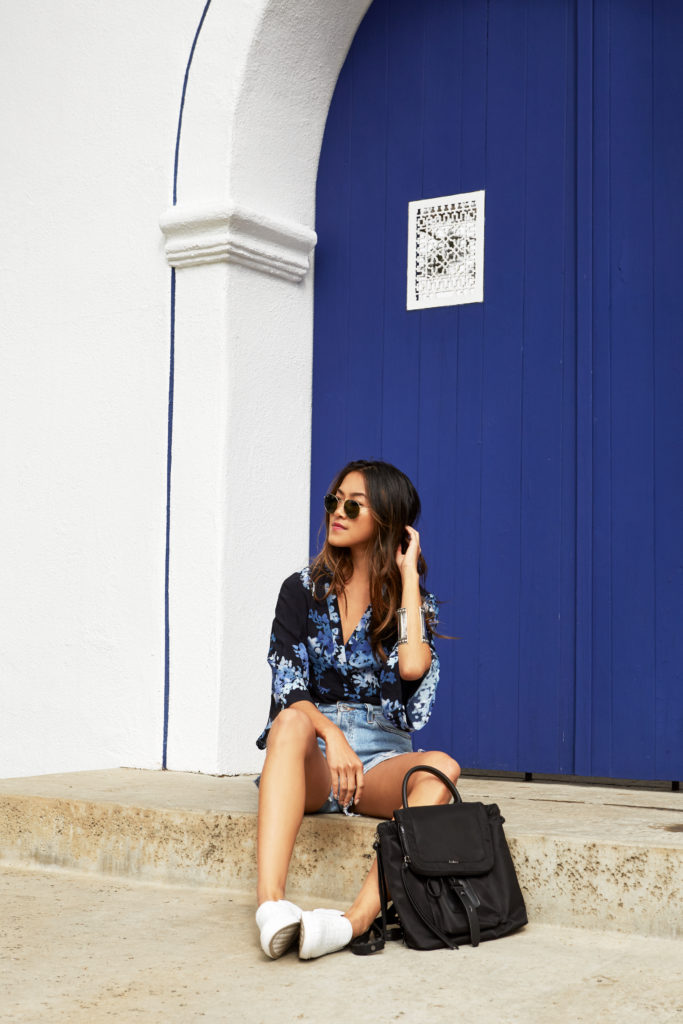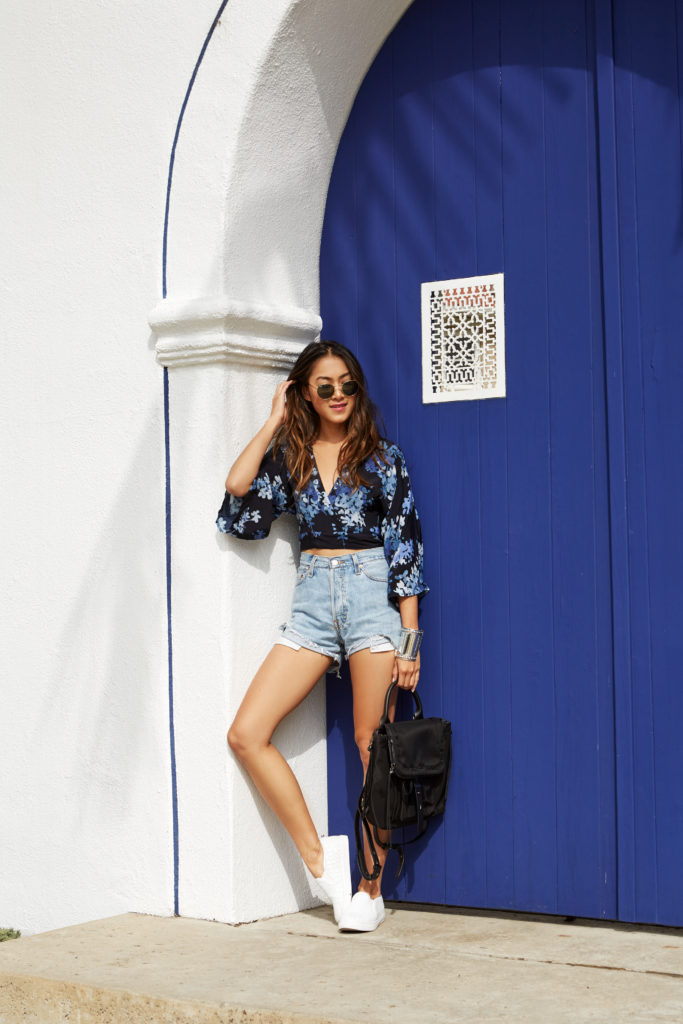 Some of my favorite backpacks:
Botkier – this is the one I am carrying in the photos. It reminds me of the Prada Nylon backpacks people used to carry. I really like this one from Botkier – the material is easy to clean (especially when you are like me and somehow manage to get everything dirty) and all of the zippers and pockets make it easy to keep my bag somewhat organized. It also comes in a black leather and metallic leather (<< WANT!) that I love.
Sticks + Stones – I received SO many compliments on this backpack when I wore it to Coachella. The pebbled leather, studs, and foldover flap is really unique and unlike anything else I've seen in stores. I can absolutely vouch for the quality of the bag and know that this is a piece I'll be wearing for years to come.
Hershel – where was this backpack when I was in school?! I actually stole my boyfriend's because I just loved it so much. Call me basic but we've brought ours with us everywhere we've travelled to over the past two years. I recently got a floral version so now we have his + hers ; ).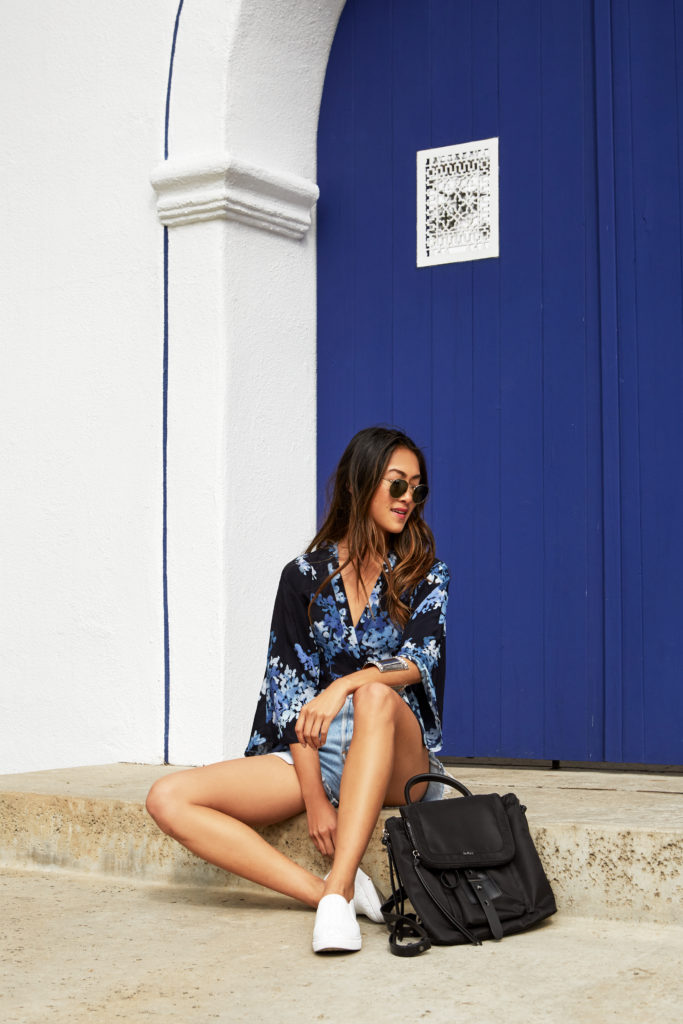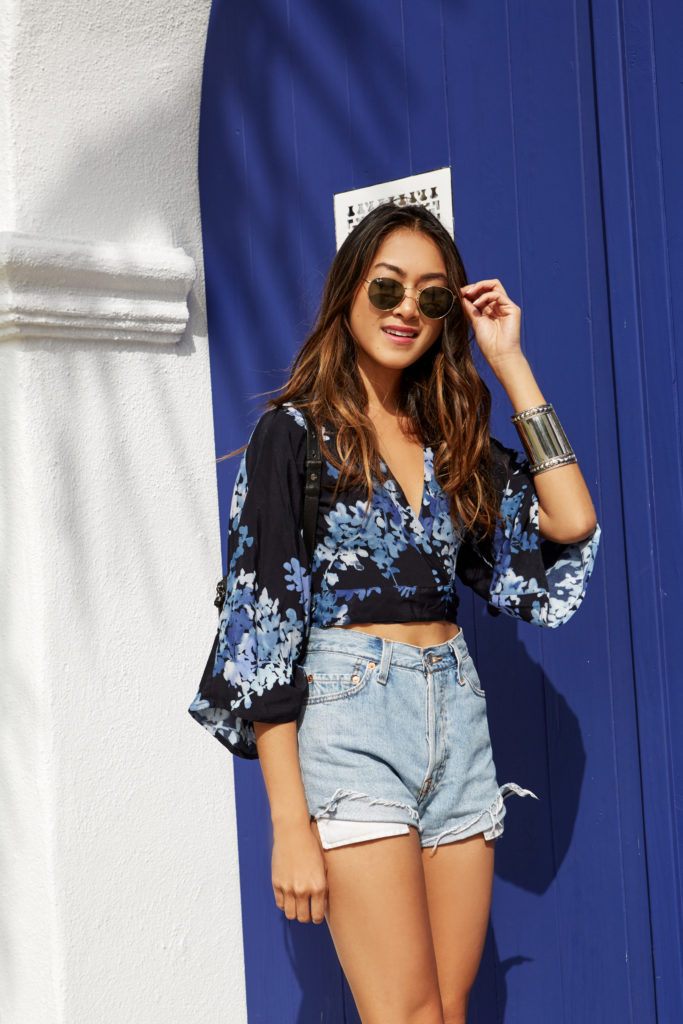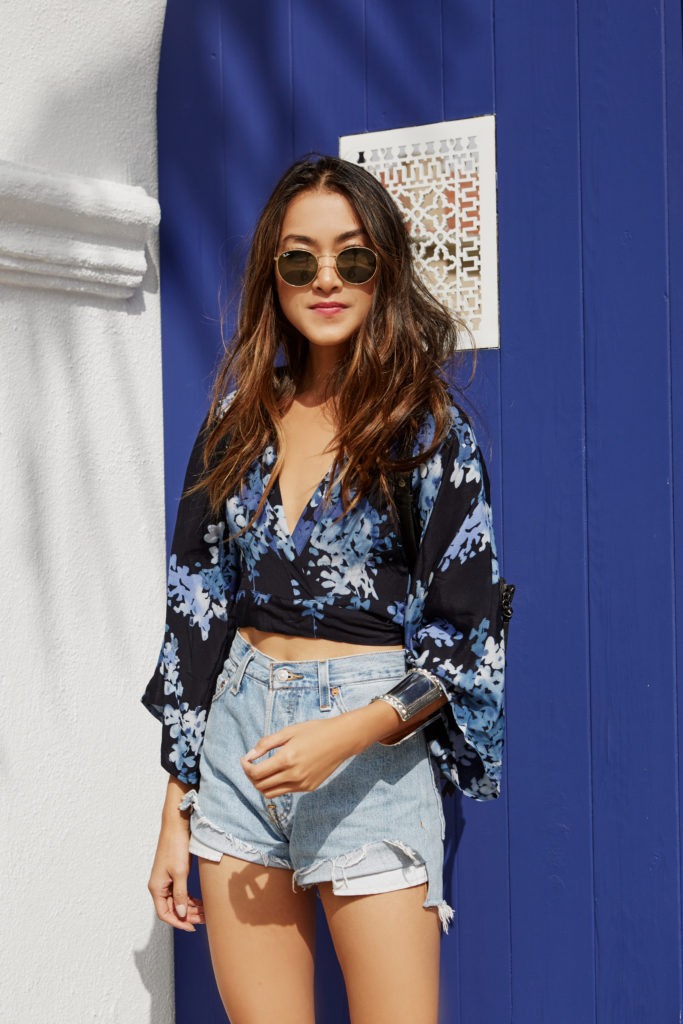 I'll definitely be bringing a backpack (or two) along with me on my summer travels! Speaking of which, where is everyone off to for the holiday weekend?
xx, Amy
top: 12th tribe | shorts: re/done | bag: botkier | shoes: botkier