I'll admit, I'm always the first to try new health and wellness trends. My latest favorite health trend by far is chlorophyll water. If you remember from biology, chlorophyll is the green pigment in plants that helps them transfer light into energy. Chlorophyll is loaded with vitamins A, C, E, and K and can be found in green, leafy vegetables, in a capsule, or in a liquid form. You may not even realize it, but you've been eating chlorophyll your whole life! Right now the internet is going crazy over chlorophyll water and all of the health benefits that comes with taking chlorophyll in liquid form. I've been loving adding chlorophyll to my daily routine – there are SO many benefits of drinking chlorophyll and it's such an easy addition, there's really no reason not to try it out.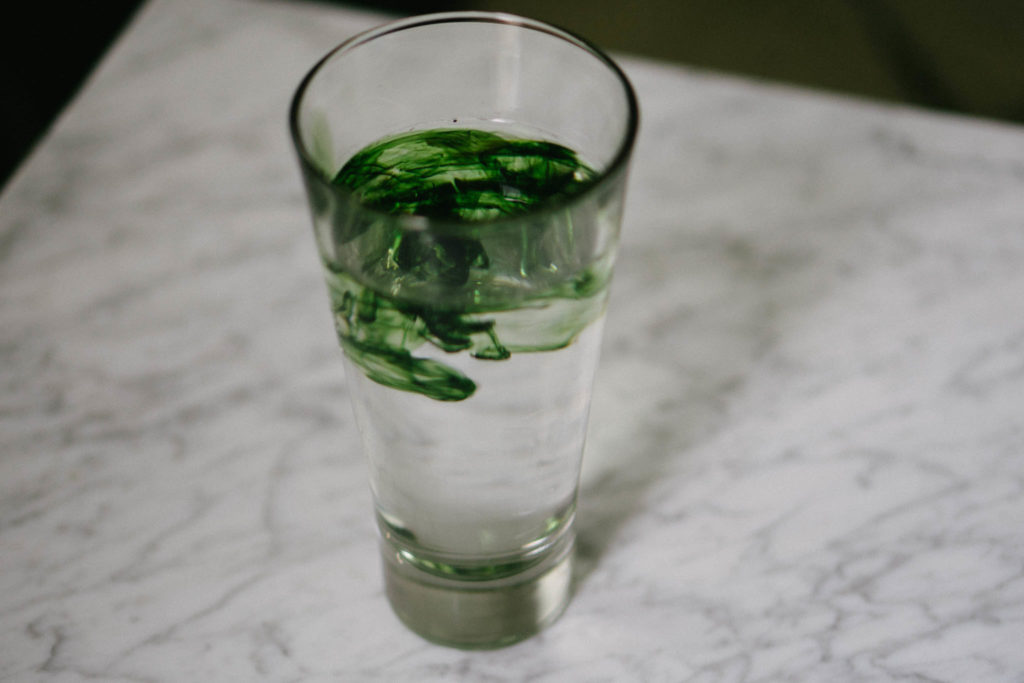 Although the exact health benefits of chlorophyll still aren't known, I have noticed a positive difference after drinking chlorophyll water on the reg over the past month. If you're wondering if there are any health benefits of chlorophyll, read on.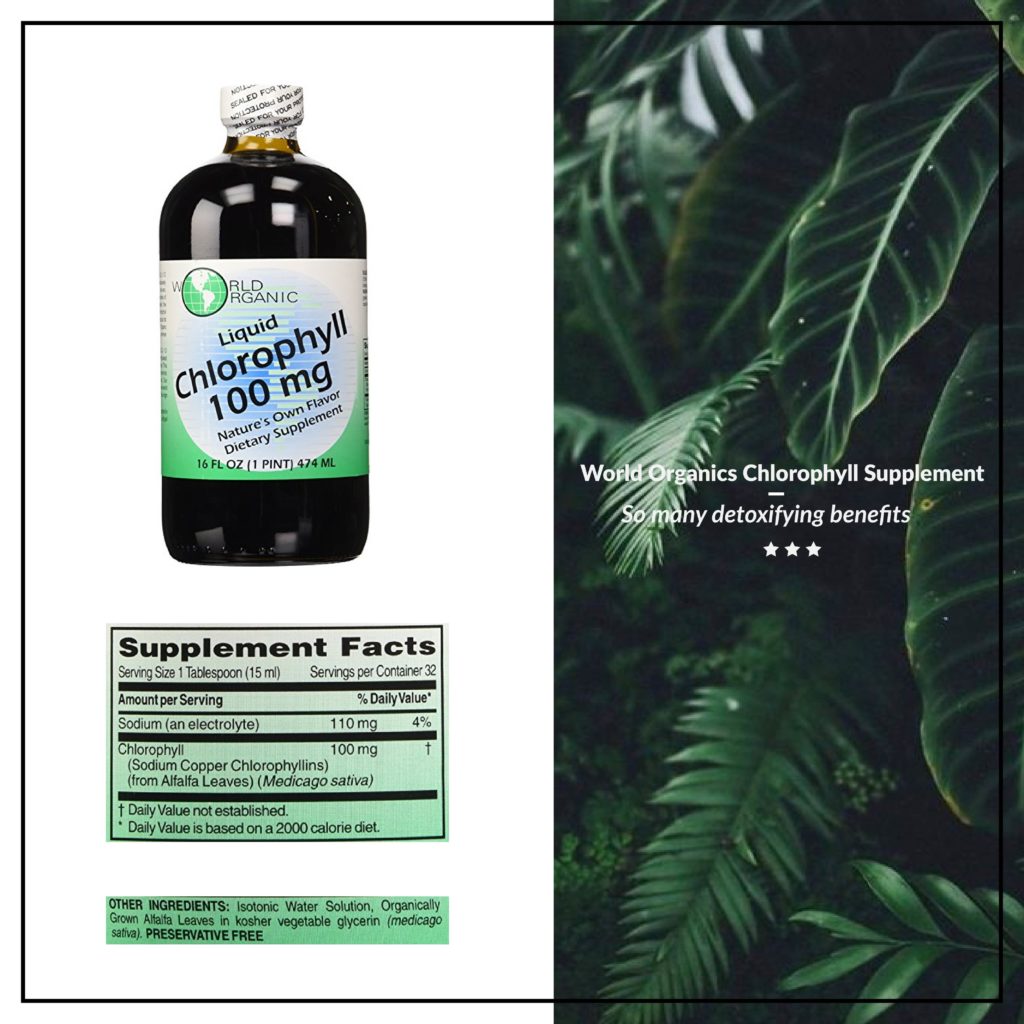 Why You Should Try Adding Chlorophyll to Your Diet
+ Chlorophyll is believed to help fight cancer, detoxify the body, and aid with digestion and weight loss. These antioxidant and anticancer properties suggest that chlorophyll is a superfood you should add to your water.
+ Chlorophyll is also shown to improve energy for an all natural boost! Remember the yerba mate vs. coffee debate? Chlorophyll might be an addition or substitute to your morning routs well.
+ Adding liquid chlorophyll is also a great way to fend off cravings and keep you full. Although many of us may know the trick of distinguishing between thirst and hunger (many times when we reach for that afternoon snack, we're just thirsty!), adding chlorophyll to your water is a great reminder to drink more water. I definitely noticed a difference in my hunger levels and felt less of a need to grab junk food in the afternoon.
+ Drinking chlorophyll has many beauty and skin benefits! If nothing else, adding the green stuff to your water might encourage you to drink more water, which helps with skin. After drinking the green water for a month, my skin is – dare I say it – glowing?
+ You can also see the cleansing benefits. To be clear, I don't do cleanses and don't believe in "cleansing" the body, but you will definitely, um, notice a difference in what comes out of your body when you drink liquid chlorophyll.
The taste may take some time to get used to, so start slowly by adding just a couple drops to your glass of water before adding more. I also like to add a couple drops in a smoothie. Personally, I like the very green taste, but it may be harder to swallow for others. If you absolutely hate the liquid stuff, try it in a capsule form. There are tons of benefits of drinking chlorophyll in water – try it out for yourself, and let me know how you like it!