Hi pretties! Hope everyone had a wonderful weekend! I'm still on my no complaining challenge… follow up post to come this week! For now, I wanted to introduce one of my favorite brands for flowy, dreamy, bohemian gypsy inspired pieces: Auguste the Label. For all my ladies channeling Stevie Nicks or any other bohemian style icon, this brand is for you.
As you can probably tell by now, I'm a sucker for easy breezy pieces that are relaxed and effortless. I'm also a huge sucker for florals and all other prints. Hailing from the gorgeous Byron Bay in Australia (which I NEED to visit ASAP), Auguste the Label checks every single one of my boxes when I'm shopping. Loose and flowing with feminine cuts and delicate prints, Auguste is perfectly girly and bohemian, probably my favorite combo.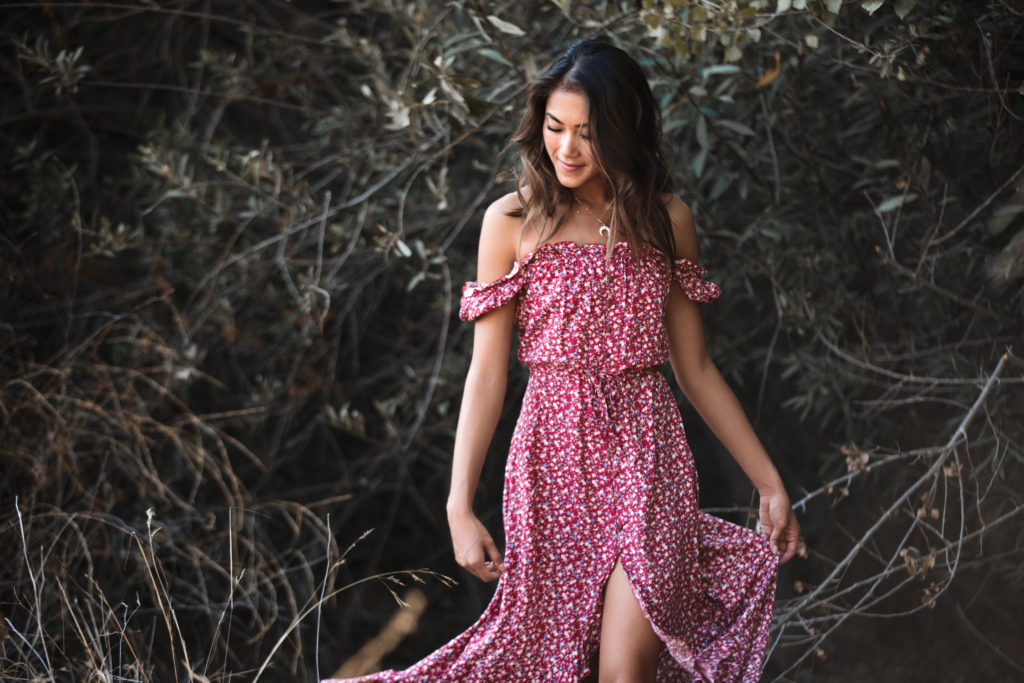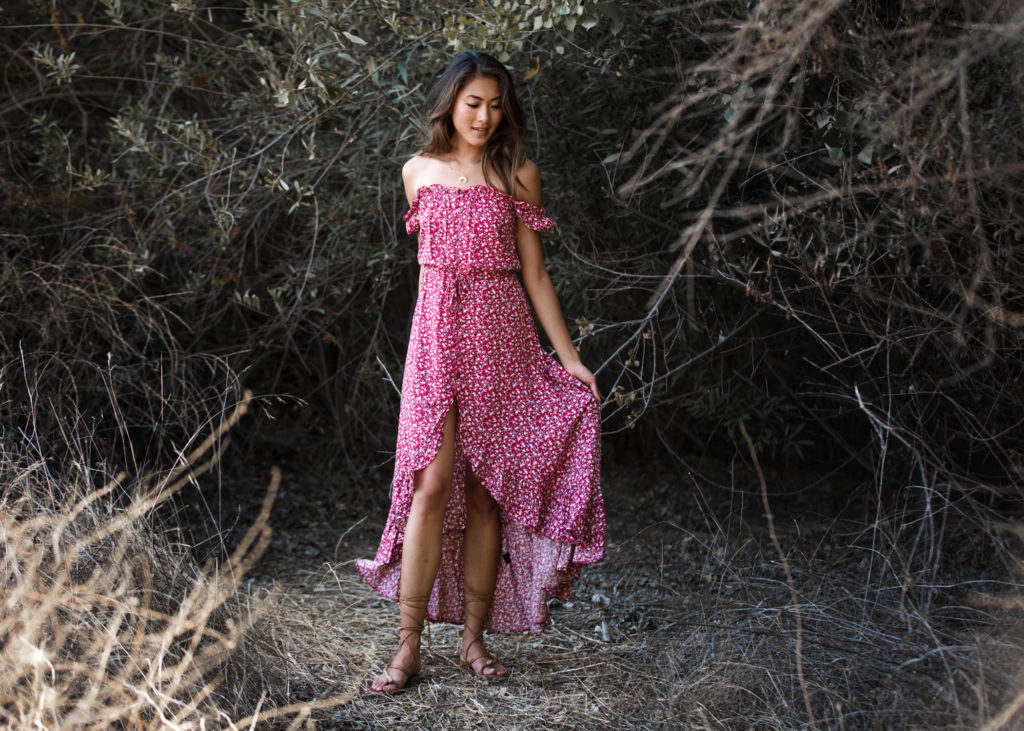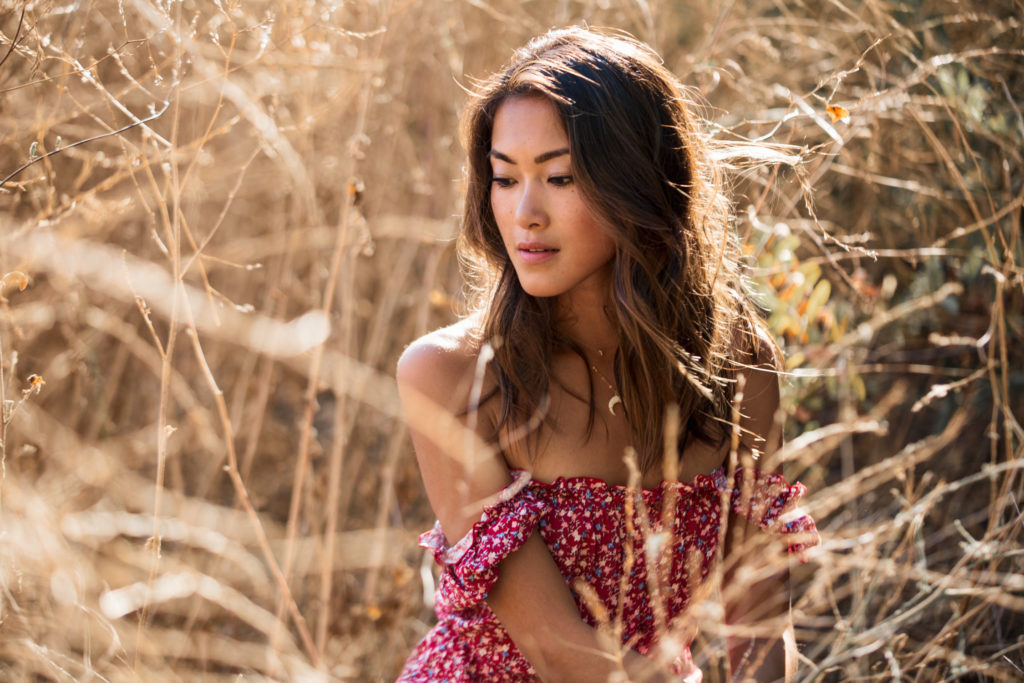 This particular off the shoulder dress makes me feel like a woodland creature-fairy and want to run through fields of grass and a forest, which is exactly what I did for these photos. Off-the-shoulder anything is still going strong – so happy because I LOVE the OTS silhouette. What's great about this particular dress is it isn't as constricting as some OTS tops/dresses. Somehow you're still able to move your arms around freely (dinosaur arms, no more!) without worrying about falling out everywhere. Total win.
I absolutely LOVE the unique patterns Auguste The Label is known for. They're so unique, but still feminine and not overdone. As you guys know, I love a good pattern play moment.
And a funny story about this dress – I ordered it off a waitlist and after what felt like months of waiting, I ended up receiving the dress in the wrong size! Turns out my dress had been shipped to someone in NorCal and I had received hers. Luckily, she was super sweet in coordinating a mail swap, otherwise my dress would have been lost and gone forever. A small mishap, but one in which I am very grateful for the kindness of strangers. Good people are out there and show themselves in many ways.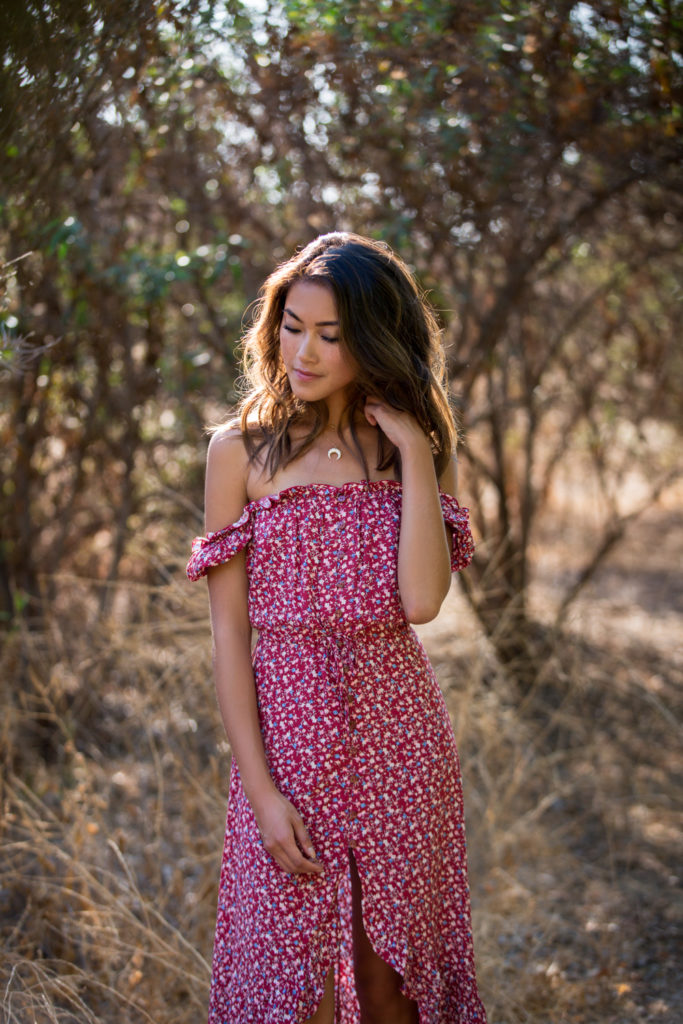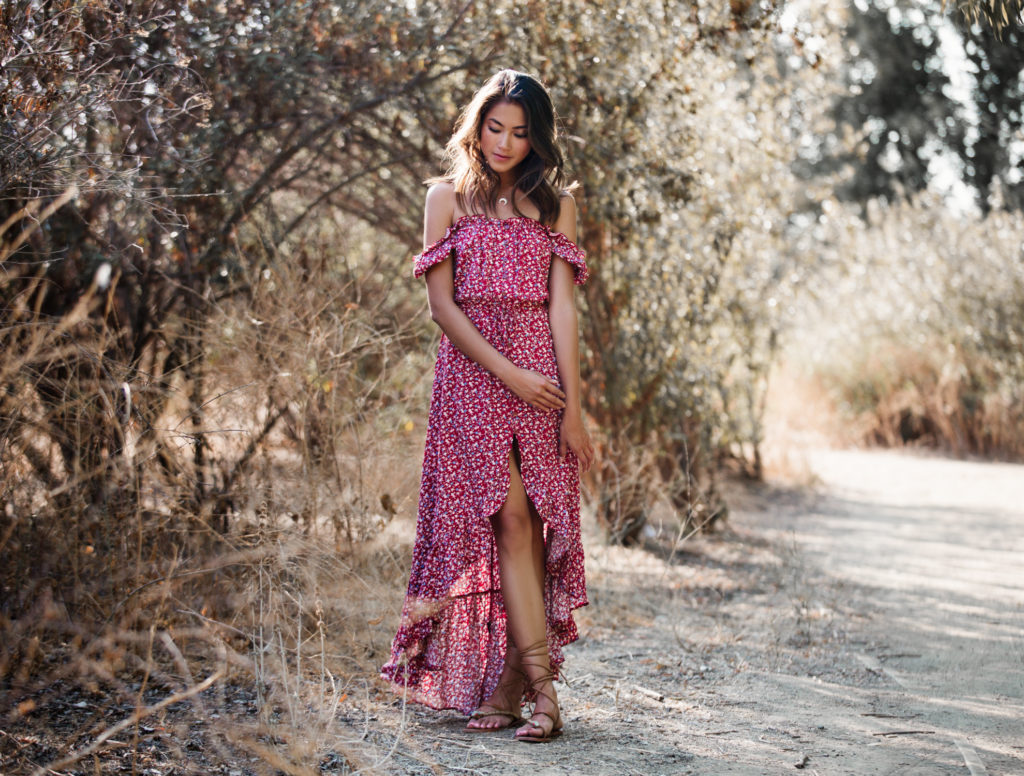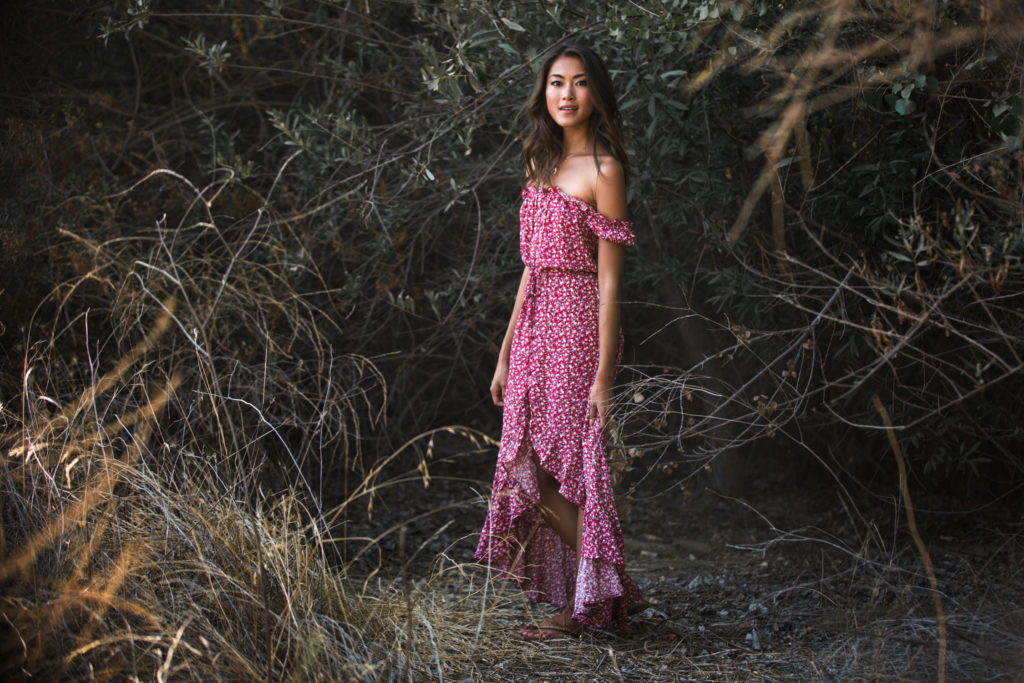 So excited to wear this dress through the rest of the summer and into the fall! I can't wait to pair it with a jacket and booties once the weather cools down. Speaking of cooling down, I am loving all of the new fall arrivals that are hitting stores now and cannot wait to incorporate the fall trend forecast into my upcoming posts – stay tuned for lots of goodness coming your way! And if there's anything you ever want me to write about, please let me know : ).
Shop this outfit and my favorite Auguste the Label picks below. I'm a huge fan of Aussie brands and have found myself shopping from the land down under more times than I can count over the past year. The fashion is so on point (I swear I love EVERYTHING) I'm willing to deal with the hassle of having something shipped all the way from Australia to the states. Luckily, more and more US stockists are stocking Aussie labels, so keep an eye out the next time you're browsing in store or online!
Do you have any favorite Aussie brands? Please share below!
xx, Amy
dress: auguste the label | shoes: schutz (similar)
photos: lauren miller