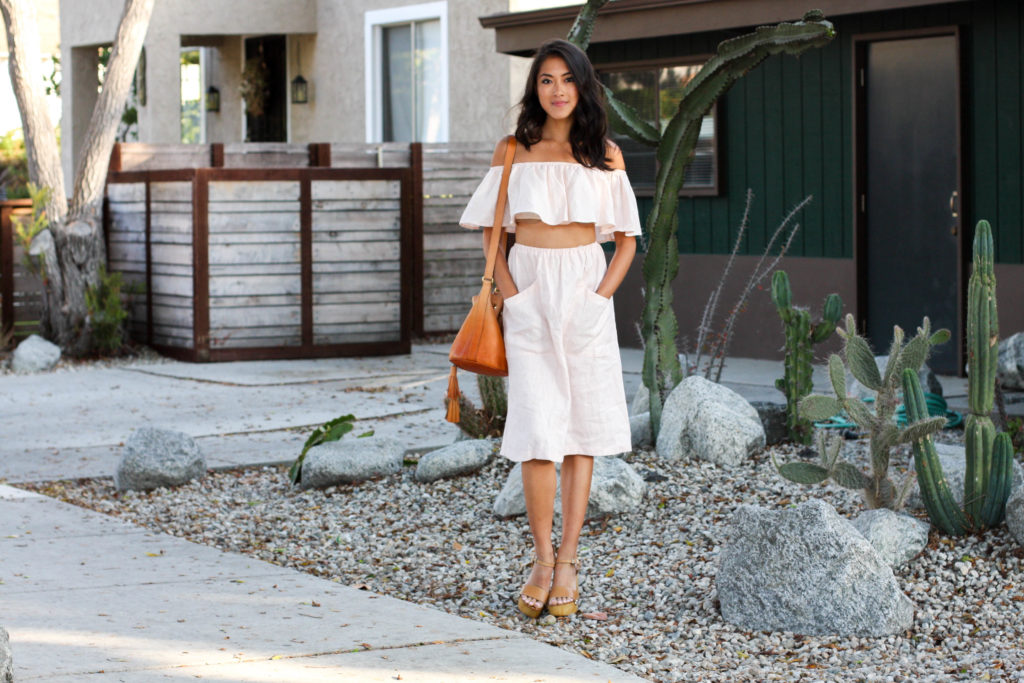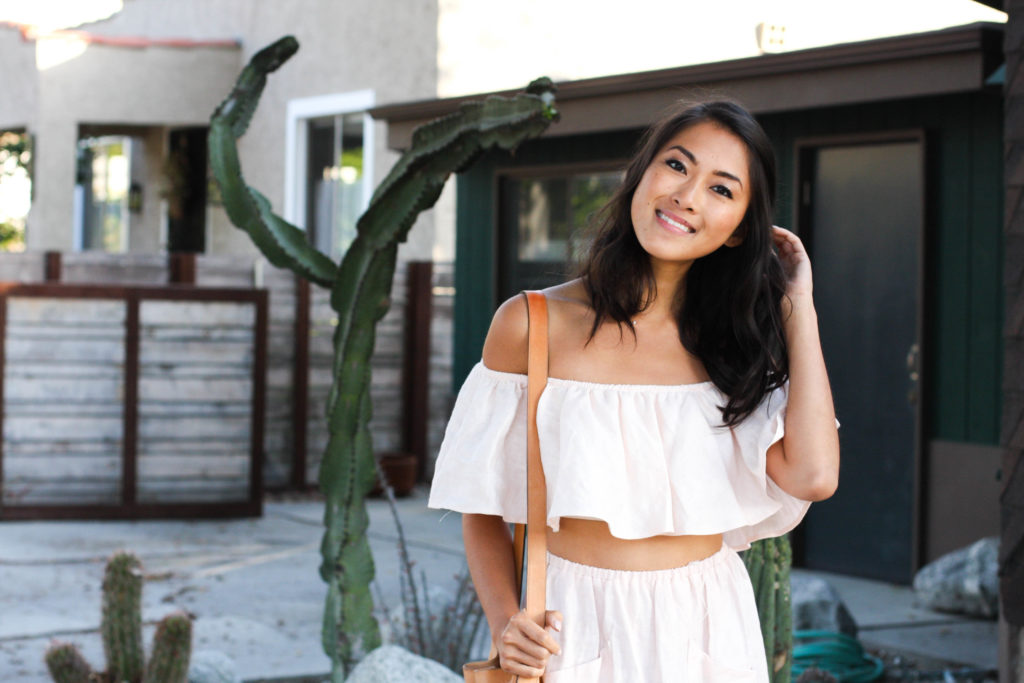 I'm going to Tulum next week – I could. not. be. more. excited!!! – and being the Type A planning personality I am, I've already started packing… lol. I'm envisioning lots of swimsuits (duh), bright colors and prints, and breezy fabrics when thinking about packing for Tulum. 
I bought this Reformation Tulum two piece set (appropriately named) at the LA sample sale a few weeks ago. My favorite trends this year have been, by far, matching two piece sets and off the shoulder everything. This particular outfit combines both and comes in a linen fabric that, despite the midi length of the skirt, keeps you cool in the summer heat. And who doesn't love pockets? I'm obsessed. 
June in Mexico is hot, hot, hot. Providing it does not rain the whole time (fingers crossed!), we plan on spending our time exploring the ruins, swimming the cenotes, and relaxing along the beach. I've already made an itinerary for the full five days (shocker) but would love to hear any recommendations you have. 
I can't wait to share a full trip recap with you! In the meantime, here's what I currently have in my shopping bag that I'm lusting after – these pieces are perfect for any beach vacation! You can click on the image directly to shop the items, or see their descriptions below!
1. marysia antibes bikini – red hot scalloped bikini perfect for the beach
2. lack of color russo hat – love this giant hat to keep your face shielded from the intense sun. my only question is, how do you pack this?!
3. shashi belly tote – a straw beach bag is ideal for carrying the essentials
4. raye drew sandal – espadrilles with the tiniest wedge to go with all of your outfits
5. madewell slide sandals – easy slip ons for the girl on the go
6. nightcap seashell lace robe – the perfect kimono to wear over your swimsuit
7. minkpink tropical dream romper – obsessed with this printed romper
8. show me your mumu get twisted maxi – this technicolor kaftan screams island party

Are you travelling at all this summer? And, have you ever been to Tulum?? If so, what are the must dos/see/eat?! Thanks babes.
xx, Amy