Boozy Hot Chocolate Recipe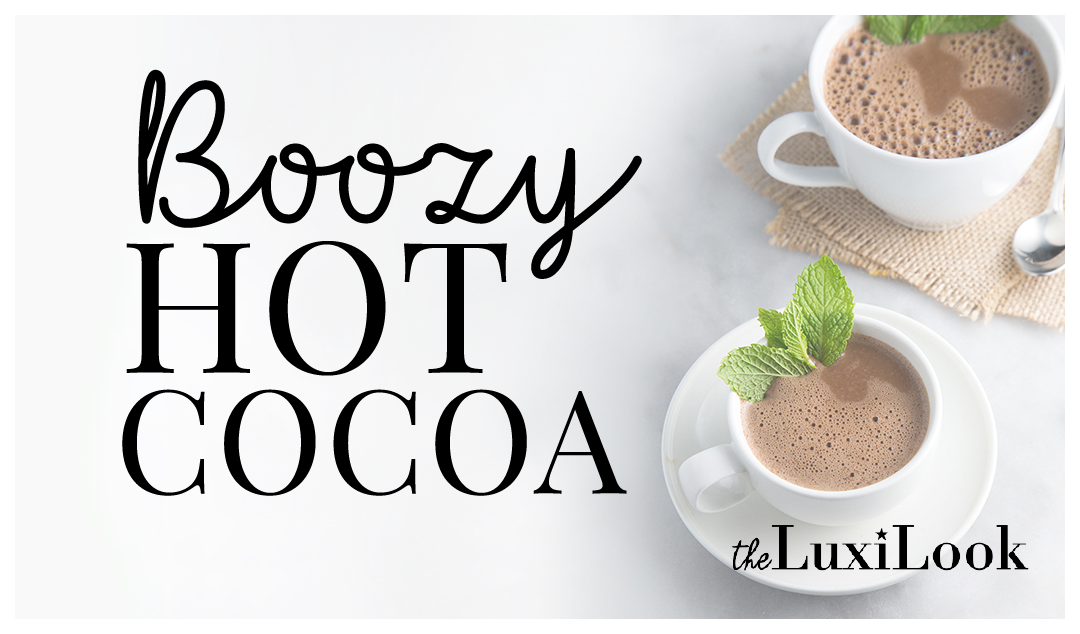 While the east coast is getting bombed with snow and cold weather, we're still enjoying warm weather over here in SoCal. I used to hate it when my friends from Southern California would rub the good weather in my face all winter long when I lived in Chicago, but now I totally understand the sentiment that seasons are overrated. But regardless of where you are right now, it's technically still winter, and that means hot chocolate season! I tried my hand at making hot chocolate and the verdict around the house? It tastes SO much better than the packaged powders. Of course, I had to make a boozy hot chocolate recipe as well in this case. Not surprisingly, chocolate goes well with alcohol, and it's officially one of my new favorite winter drinks.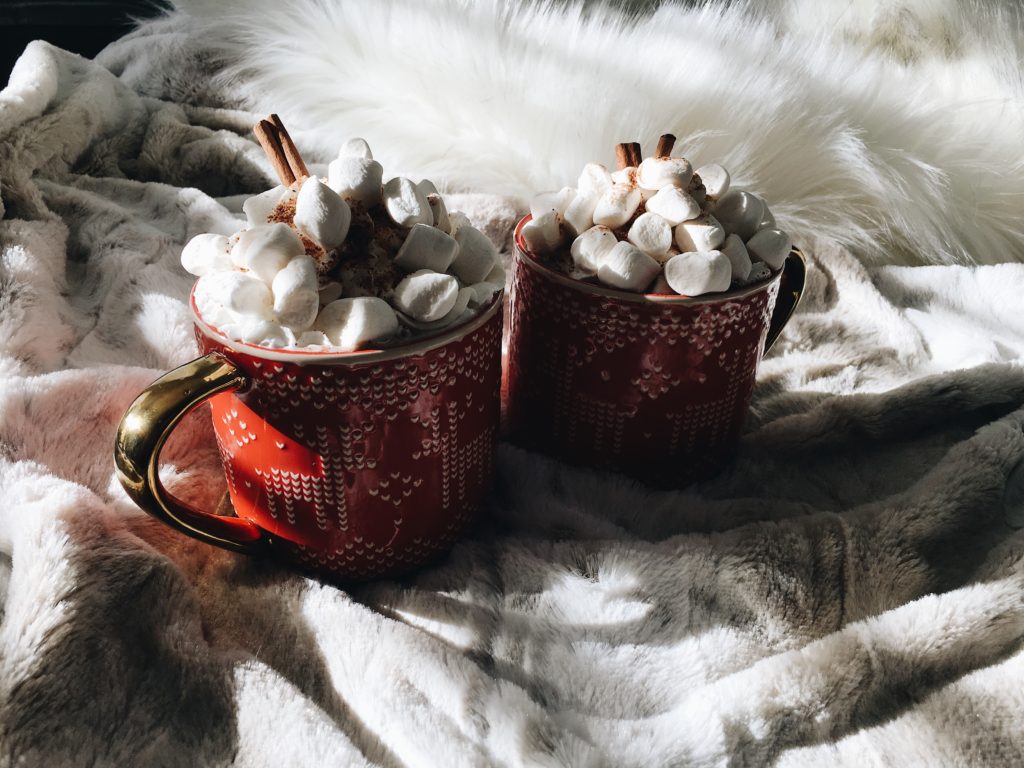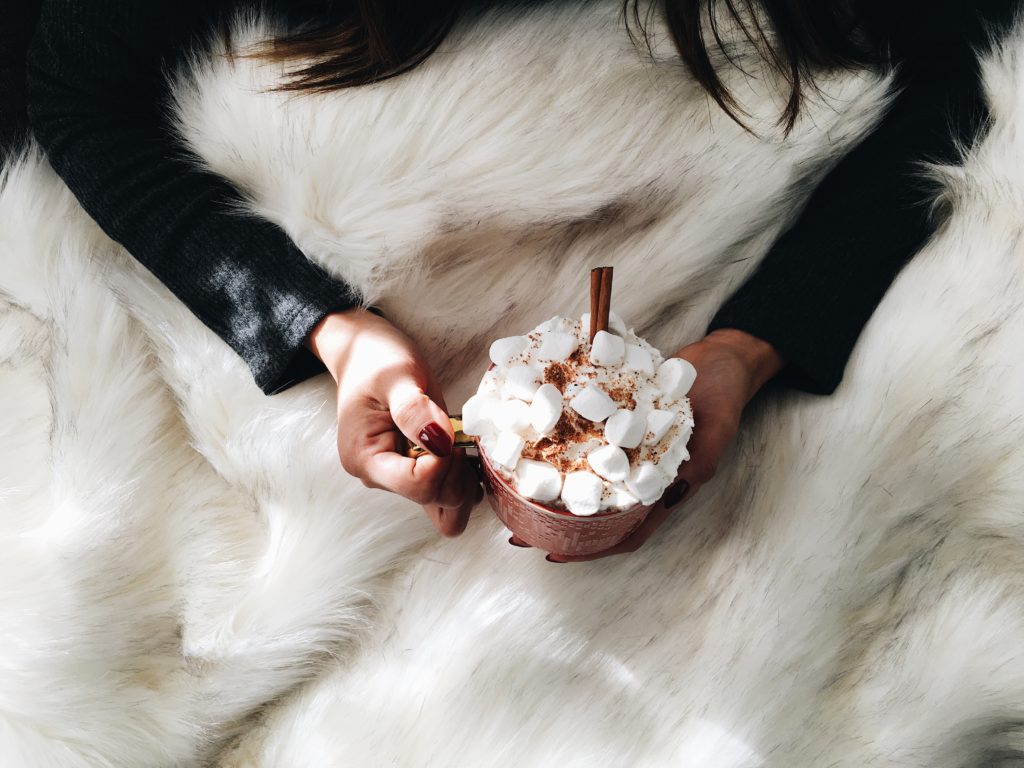 How to make boozy hot chocolate + some variations
If you've never tried an alcoholic hot chocolate recipe in the winter, you're missing out! Making boozy hot chocolate is easy (make hot chocolate and add the alcohol of your choice), but there are some different variations you can take with the recipe to suit your personal tastes. Of course, the easiest thing to do is mix pre-made hot chocolate mix with milk or water, and then add booze or liquor, but what's the fun in that? If you're feeling a little extra, you can make homemade hot chocolate, which tastes SO much better. There's nothing better than a mug of hot chocolate during the cold weather months!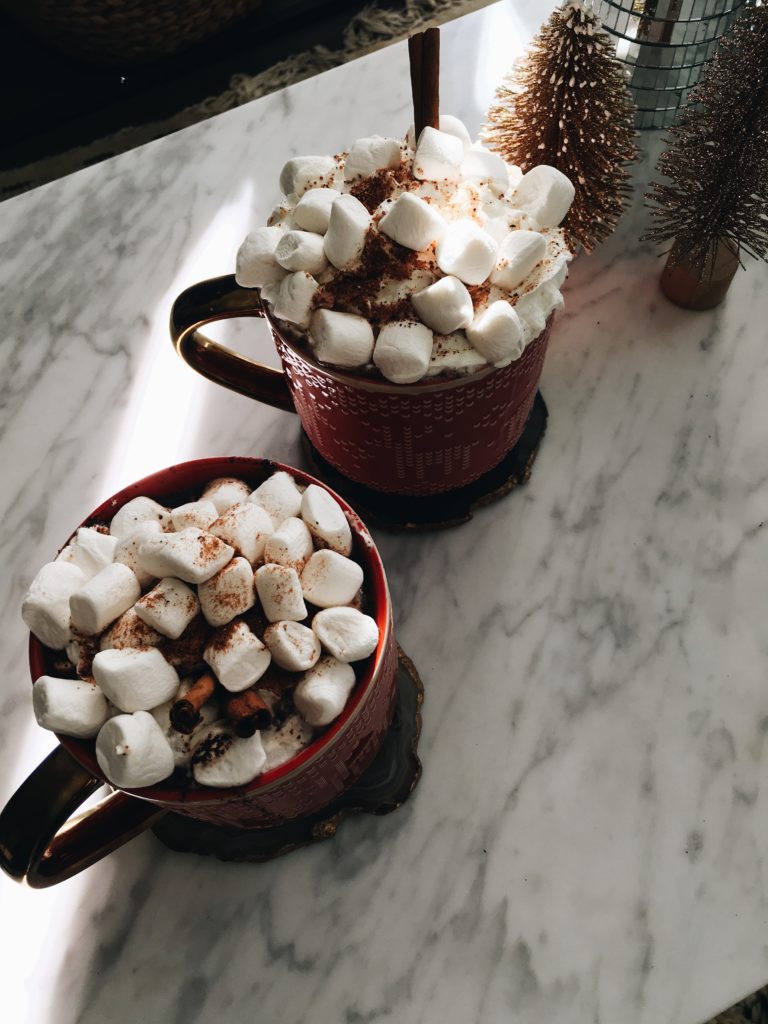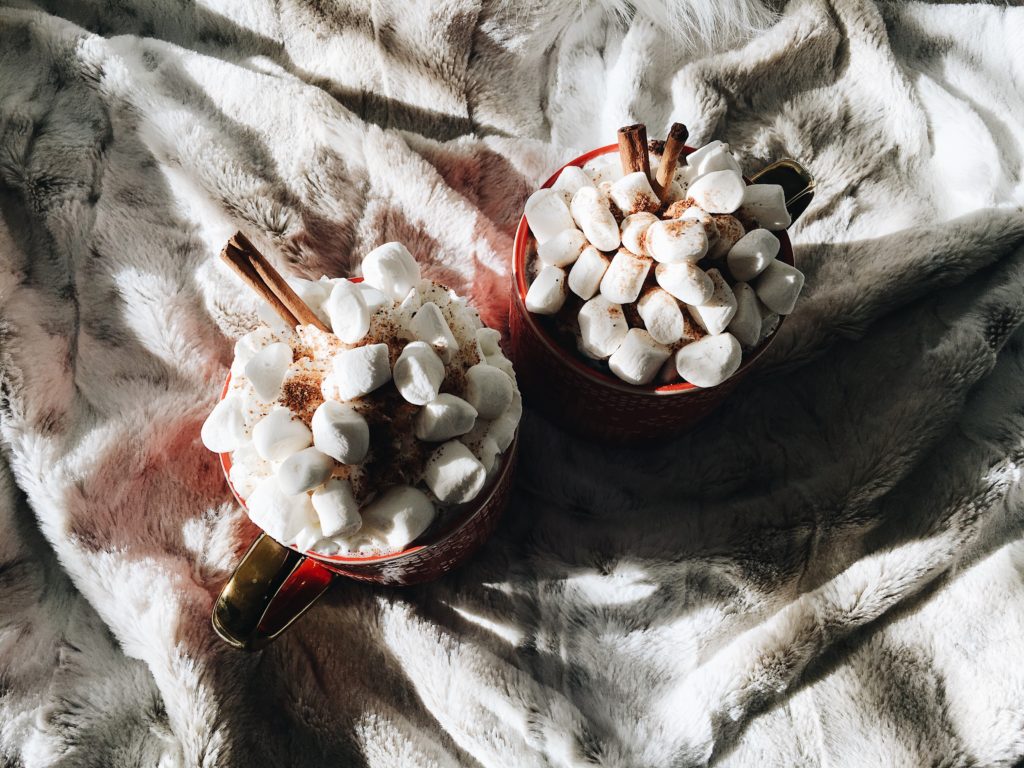 Ingredients for easy boozy hot cocoa:
+ Chocolate to melt (I prefer semi-sweet, but it's really up to you!)
+ Milk of your choice (non-dairy is ok!)
+ Booze of your choice (suggestions: whiskey, rum, bourbon, red wine, peppermint schnapps)
+ Mini marshmallows
+ Cinnamon
Directions:
Luckily, this recipe is so easy to make! All you have to do is warm up the milk of your choice in a small saucepan (you can microwave it too if you're in a pinch) and slowly whisk in the chocolate until it melts. Make sure the milk does not boil! Once the liquid is smooth and creamy (like, you know, hot chocolate), you can pour into a mug, add powdered cinnamon or crushed cinnamon sticks, and stir in the alcohol of your choice. One part alcohol to four parts hot chocolate is the ratio I usually work with, but you can adjust up or down as you prefer. Top with lots of mini marshmallows and whipped cream or the garnish of your choice and drink up!
Variations:
+ Add sugar or honey to taste if you prefer a sweeter drink
+ Toast your marshmallows and rim your mug with chocolate syrup and graham cracker crumbs for a S'mores hot chocolate
+ Add nutella for an extra indulgent drink
Other tips for making boozy hot chocolate: make for friends (how cute would a hot chocolate bar be for a winter themed party?!) and serve with copious amounts of marshmallows in cute mugs. Sit back at an outdoor fire pit (so perfect for après ski!) or in your pajamas at home for a movie night. Make for dessert or an everyday treat. Enjoy! xx
SaveSave