How to Choose a Healthy Sushi Order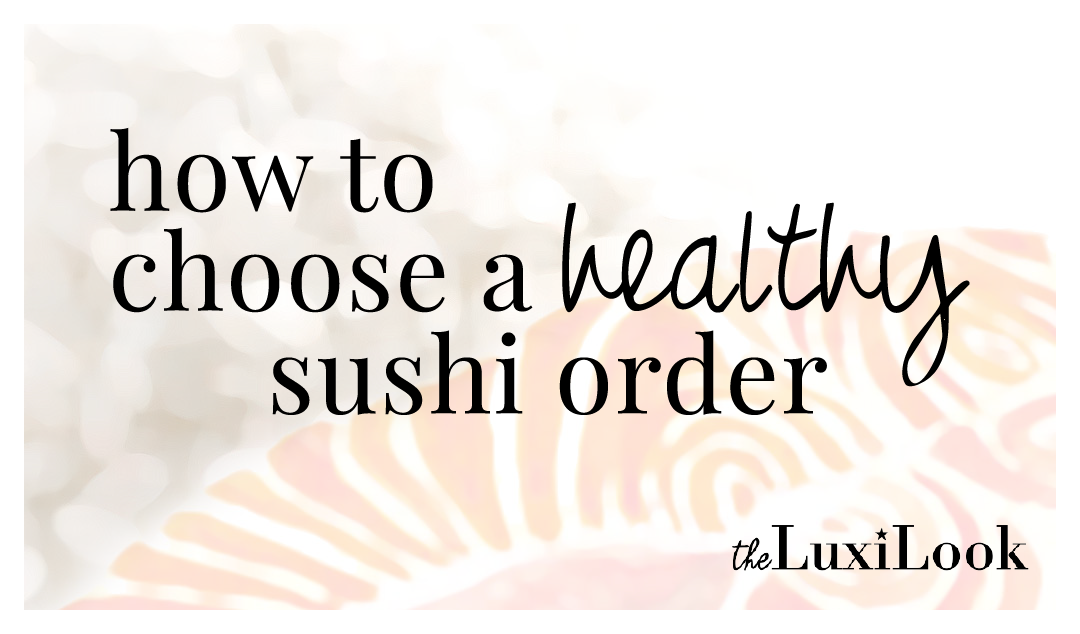 When it comes to eating out, sushi is one of the foods I crave most. At first glance, sushi appears pretty healthy. After all, what's wrong with a little raw fish and rice? I swear I could eat it everyday. On top of that, when it comes to sushi I feel like a bottomless pit. However, once you resist the temptation of endless sushi and do a little research, it turns out ordering sushi can be deceptive! It can easily go from a healthy and light meal to a heavy calorie bomb in the blink of an eye. If you're looking to navigate the menu and choose a healthy sushi order, there are certain things to look for and keep in mind!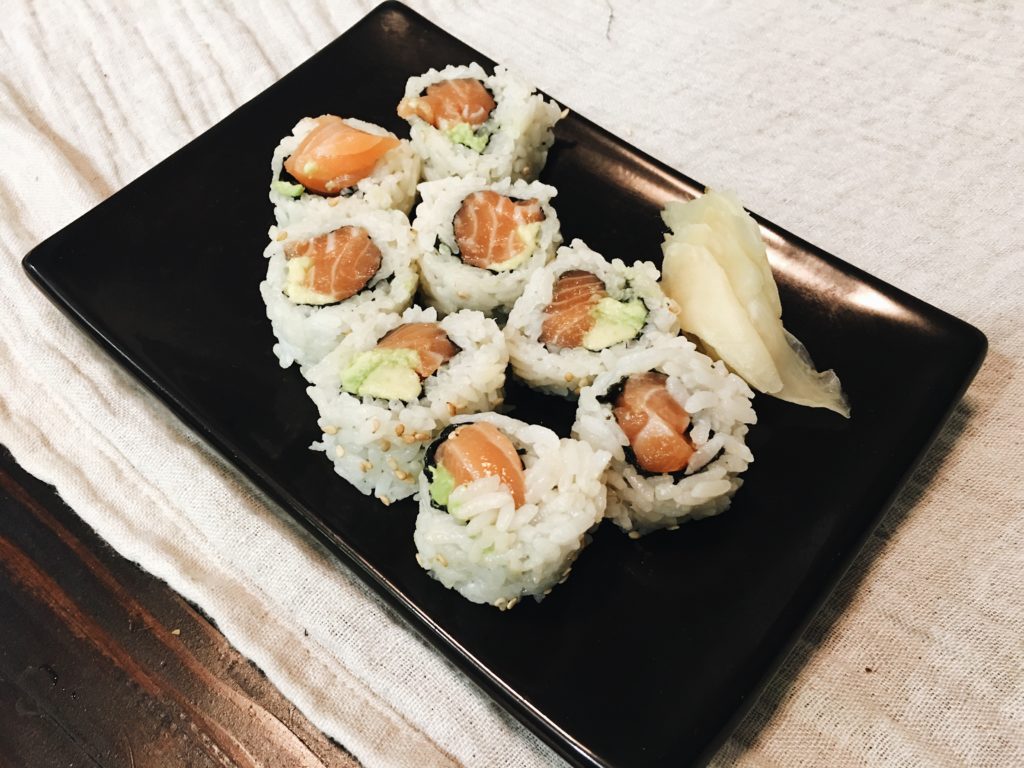 What are the healthiest sushi options?
If you're asking yourself "how healthy is sushi, actually?", the answer is it depends. As far as dining out goes, there are much worse choices you can make. But you have to be careful. As a general rule of thumb, fresh fish is the healthiest option on a sushi menu. Sushi, or nigiri consists of fish over a small ball of vinegar soaked rice. Sashimi, or raw fish sliced thinly sans rice, is your healthiest option. Sashimi is high in protein and good fats, and low in carbohydrates, making it a great option if you are watching what you eat or on a low carb diet.
Pair a couple pieces of sushi or sashimi with edamame (extra protein!) and miso soup (< very low calorie), and you have a delicious meal on your hands. Some of my favorite dishes to order at sushi restaurants: yellowtail jalapeño sashimi, salmon sushi, and halibut sushi. Even though they are higher in rice, I love maki, or sushi rolls as well! When ordering rolls, a couple simple tips and modifications make them significantly healthier.
How to order healthy sushi:
+ Choose fresh ingredients over fried – when ordering rolls, look for ingredients such as avocado (heart healthy fats!), cucumber, jalapeño, and green onion. Avoid tempura or anything fried and heavy sauces (eel sauce, spicy mayo, etc.). These are okay to eat every once in a while, but definitely not something you want to be eating everyday. I'll have crazy rolls once or a twice a year, but generally try to stick to simple rolls (salmon avocado is my go to when ordering take out!) and sashimi.
+ Some healthy sushi rolls: salmon avocado, yellowtail jalapeño, rainbow roll (veggie or California roll topped with raw fish), or even just a plain veggie roll! The fresher, the better. Baked rolls tends to be covered in mayo.
+ Avoid crunchy toppings, unless they are fresh. Crunchy means fried, which means high in calories and fat, and low in nutritional value.
+ Order cucumber wrapped or rice-less rolls. A lot of restaurants will do this for you! If these aren't an option, you can always pick the rice off if you are watching carbs, or ask the sushi chef to go easy on the rice. After making homemade sushi a couple times, I was completely shocked at how much rice goes into a single roll. If you're looking for a low calorie sushi option, rice-less is the way to go.
+ Order seaweed handrolls over maki (cut rolls) – these tend to have less rice and are still filling.
+ Choose brown rice when available (extra fiber!).
+ Ask for extra ginger – it cleanses your palette and aids in digestion.
+ Be mindful of portion control. Sushi rolls may seem small, but they pack a punch! An 8 piece maki roll can range from 250-800 calories depending on what's inside. Sashimi is usually around 30-40 calories per piece.
+ Watch out for when you order sushi is sodium. Miso soup, soy sauce, and the rice they serve with sushi all tends to be very high in sodium. Excess salt leads to bloat and water retention – sushi face is real, guys! I always use the soy sauce with the green lid, which is lower in sodium.
+ Be careful of mercury. Raw fish, particularly larger fish, tends to be very high in mercury. If you're eating fish more than twice a week, you should consider choosing smaller fish that have lower levels of mercury.
+ Drink antioxidant filled green tea with your meal and go easy on the beer and sake.
Depending on what you order, sushi can be a great or terrible meal option. The key is being mindful of what and how much you are ordering, and making slight modifications to suit your diet. There are so many options at most sushi restaurants, it can be overwhelming. But if you go in with a game plan you'll be more likely to choose the healthier options on the menu.
SaveSave