Coachella Outfits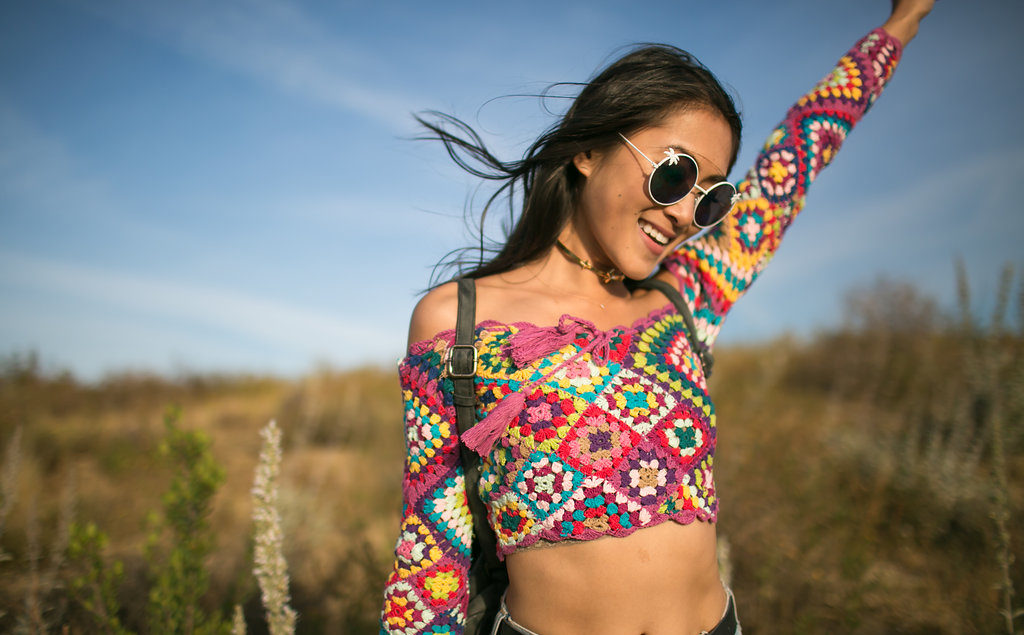 photos: jennifer wu // iPhone // Lizbeth Hernandez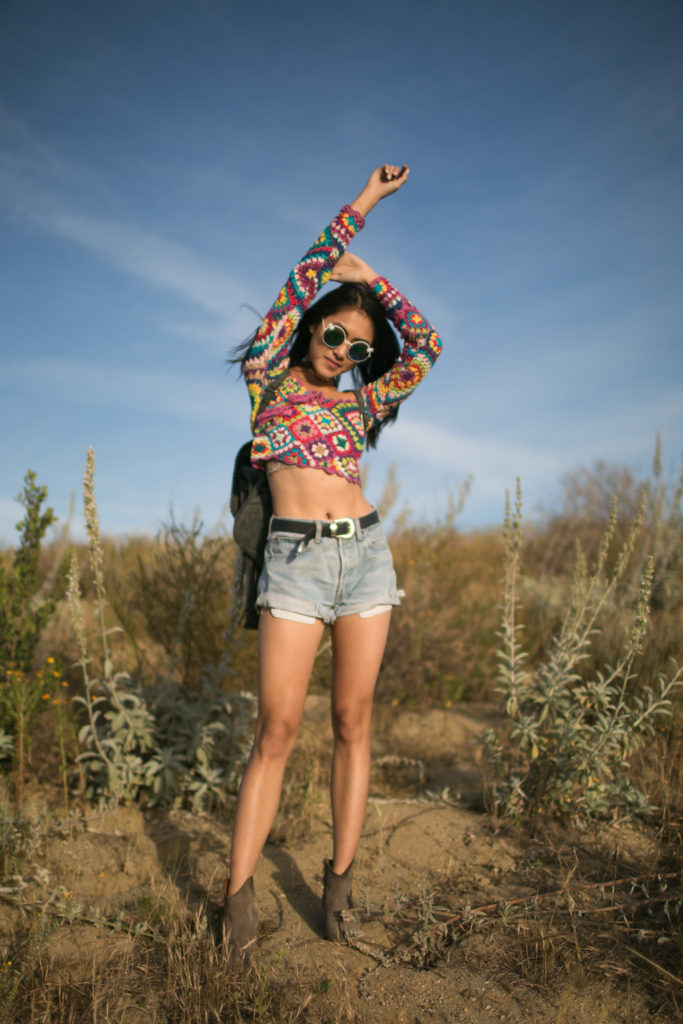 Weekend 2 of Coachella wrapped up this past weekend, but festival season is only just beginning. As much as I love the atmosphere and music of festivals, I absolutely adore festival style and wish I could dress like I was attending Coachella everyday. Part of the fun might actually be in wearing outfits that don't translate to the street and only work on festival grounds. As with my usual style, I made sure to keep my festival outfits easy, comfortable, and functional.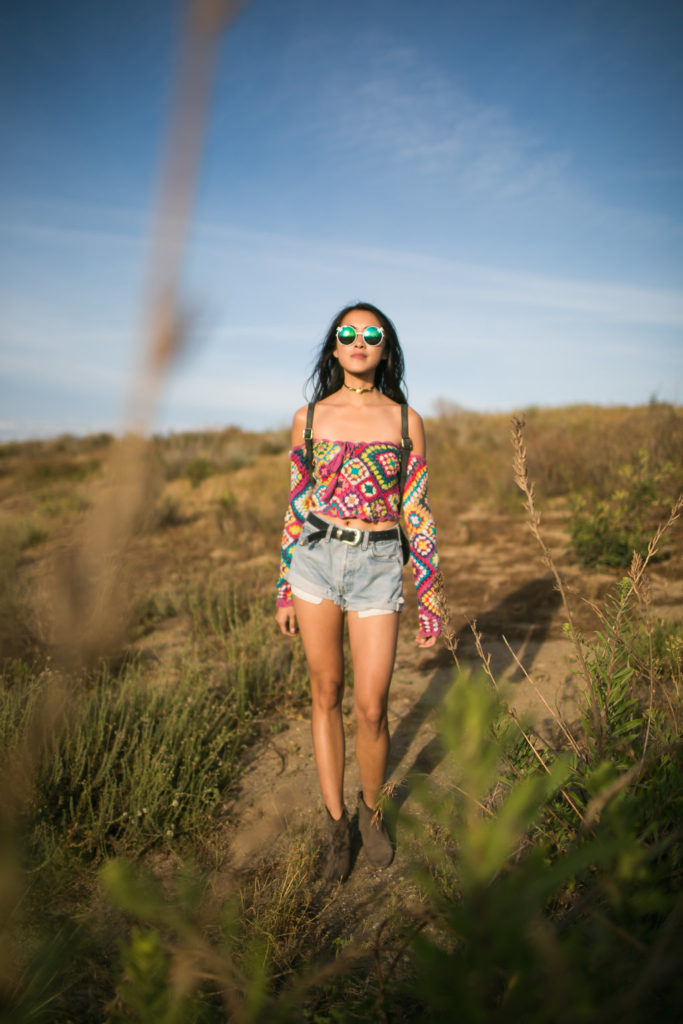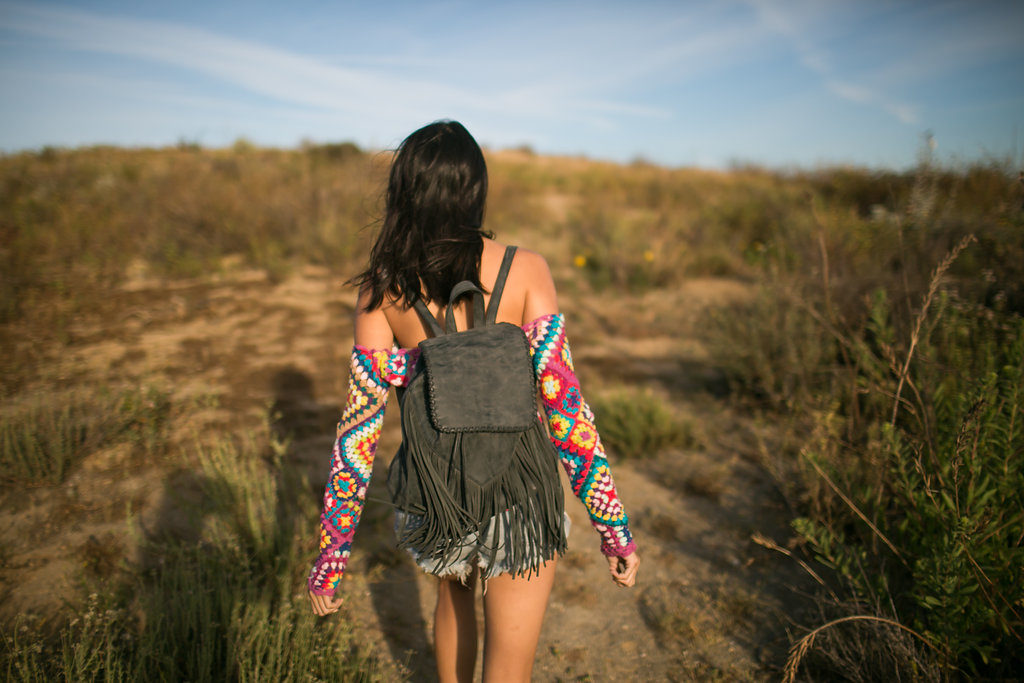 Day 1: crochet and fringe are staples in any boho child's wardrobe, and I incorporated both throughout the weekend.
This backpack was an absolute lifesaver. If you can get away with carrying a tiny pouch for the weekend, that's probably the best option, but I really wanted to be prepared for each day so I opted for a backpack instead of a heavy bag. I made sure to keep it packed with a jacket (it gets surprisingly cold at night), sunscreen, and a bottle of water.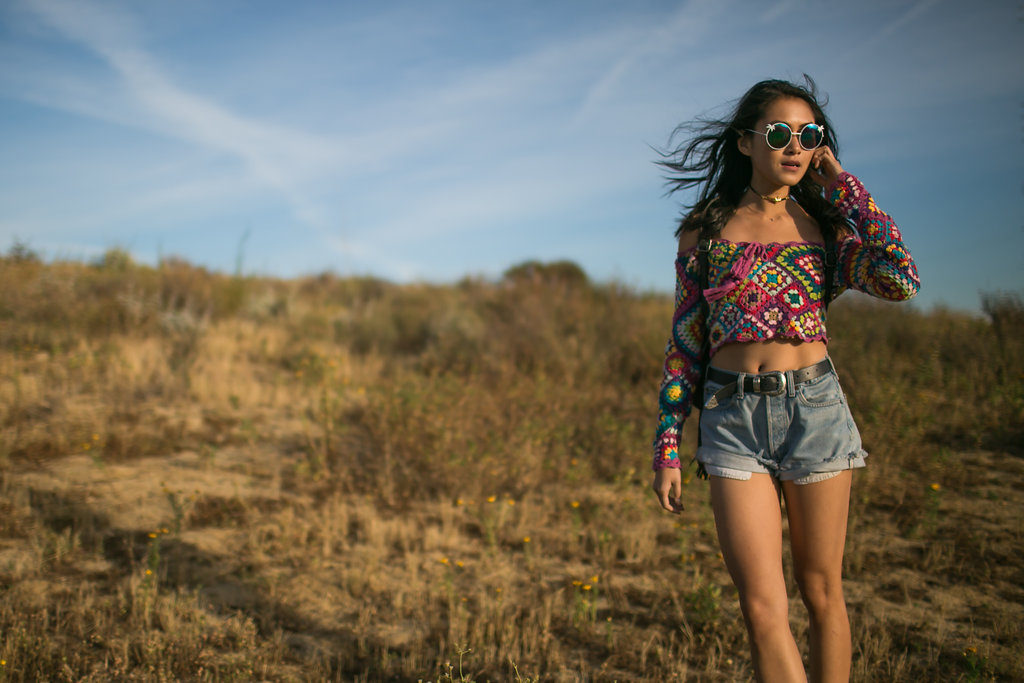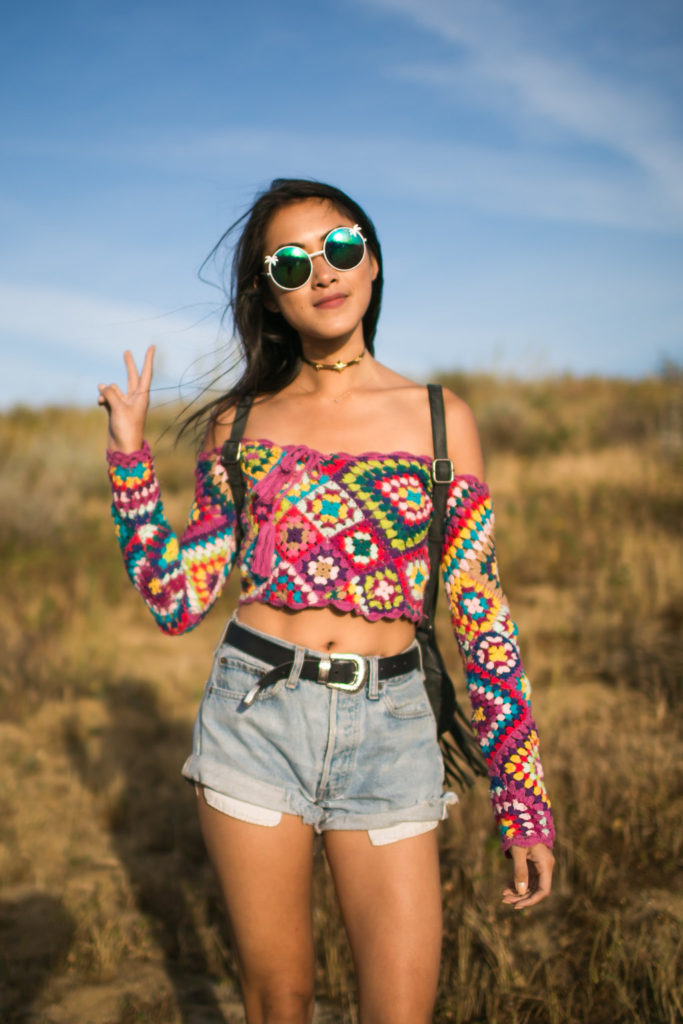 top: spell designs | shorts: vintage (similar) | belt: asos | boots: isabel marant | sunnies: sold out, similar | backpack: forever 21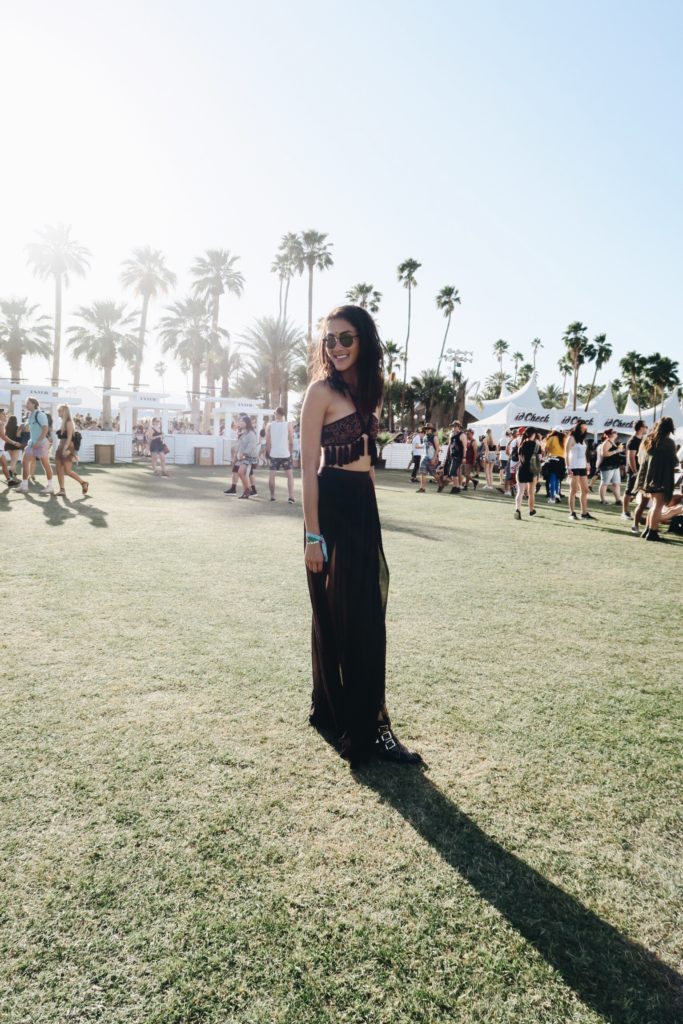 Day 2: I paired a bikini top with a sheer maxi for a look that was effortless yet kept me cool during the day. At night, I threw on a printed kimono (not pictured) to stay warm. Unfortunately, I wasn't able to fully shoot this look so I only have a few photos. Fortunately, I was able to meet up with fellow LA based blogger and YouTuber Lizbeth, who happens to be the sweetest person and was able to snap a couple shots for me on the cam she brought with her into the festival.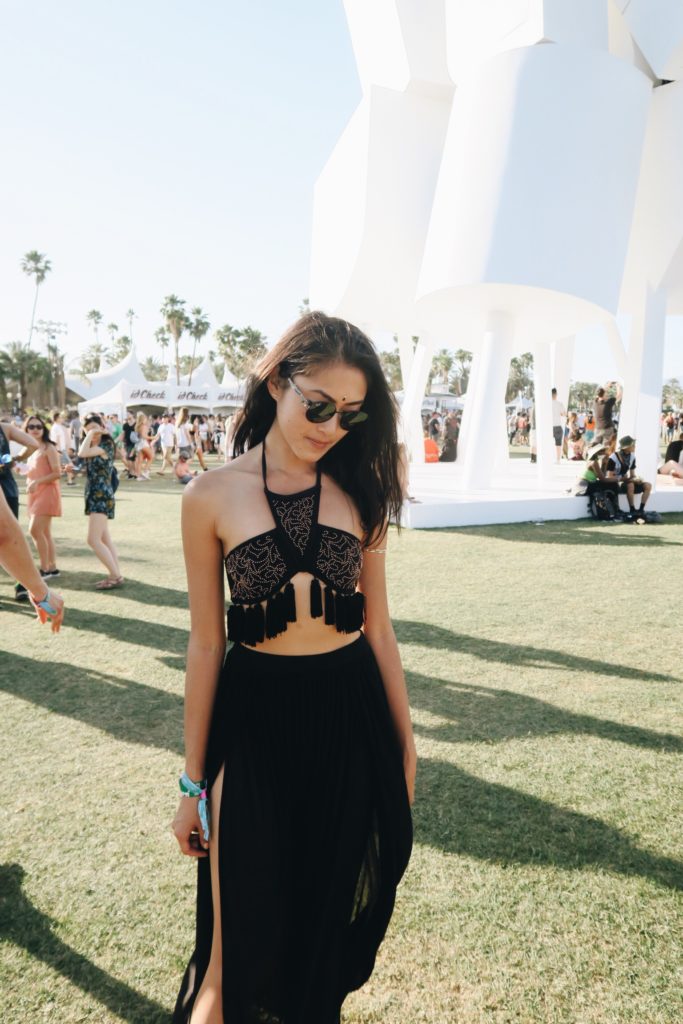 You can't really tell in these photos, but I also accessorized with some Body Bauble on this day (think: jewels for your face and bod) – I wore these last year at Lollapalooza as well, they're a super fun way to add a little something to your outfit.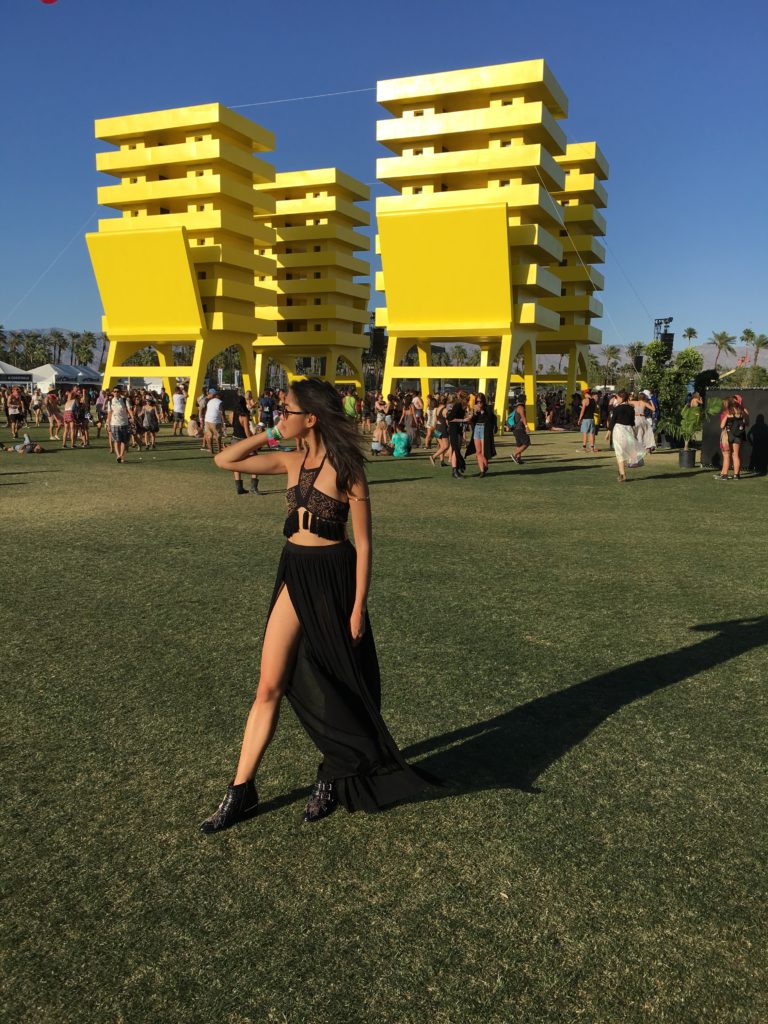 top: beach riot | skirt: nasty gal | sunnies: ray-ban | shoes: similar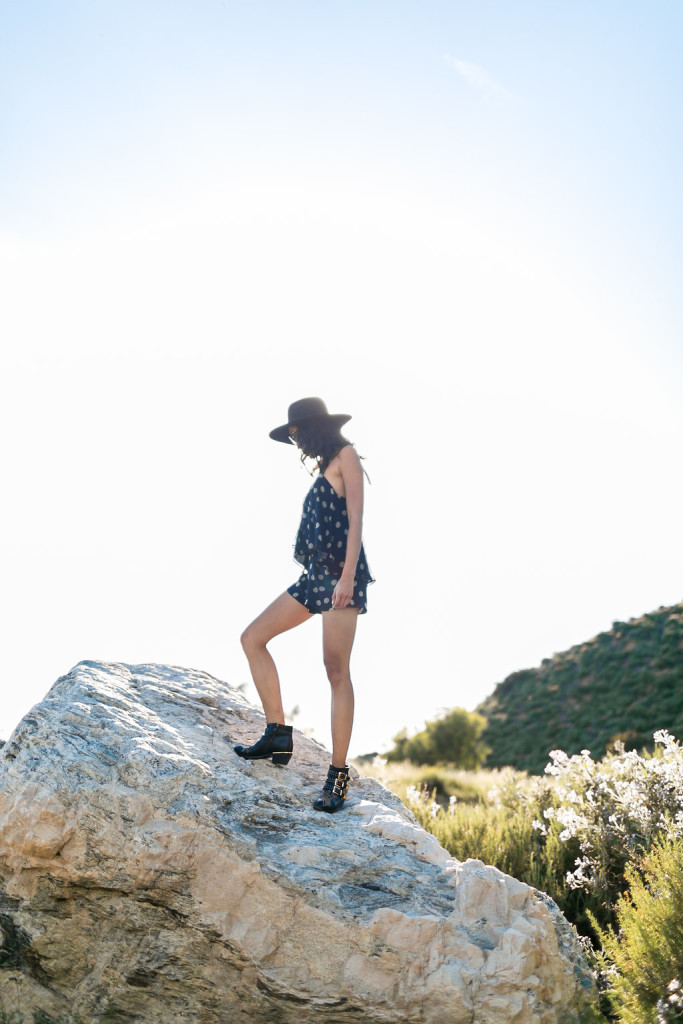 Day 3: I'm not sure what I wore before two piece sets, but they have my heart. At this point in the weekend I was slightly sunburned (despite wearing SPF 50 religiously everyday) and needed to opt out of the sun as much as possible, so a big hat was a must. I also found out, thanks to my girlfriend's fitness tracker, that we walked between 8-10 miles a day, so proper footwear is essential for running around.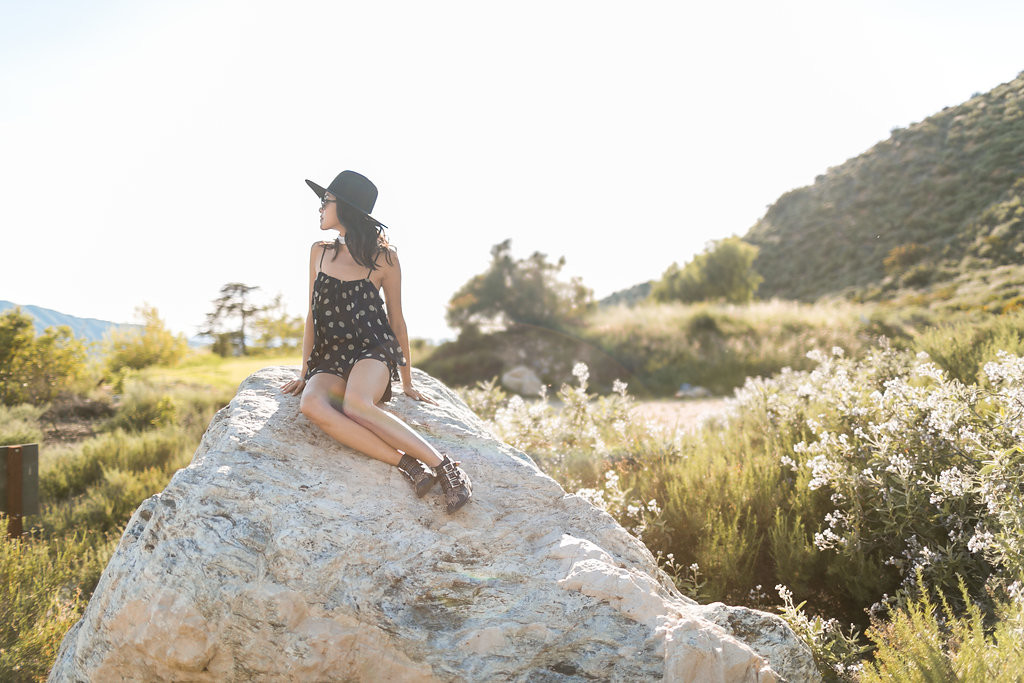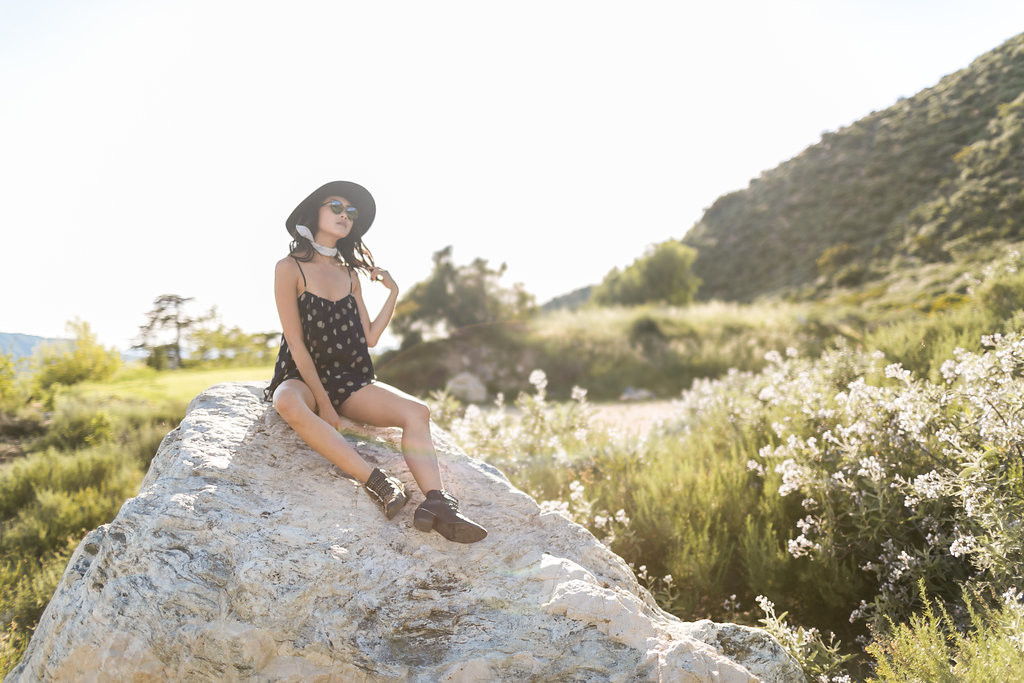 Taylor Swift said "chokers are the new flower crowns" and I have to agree, it was by far one of the most prevalent trends I saw at the festival. It seems like everyone is loving the revival of the 90s and I don't blame them. Scarves/bandanas are a fun twist on tying something around your neck, bonus points for being very practical in the desert because there is pretty much a dust storm everyday.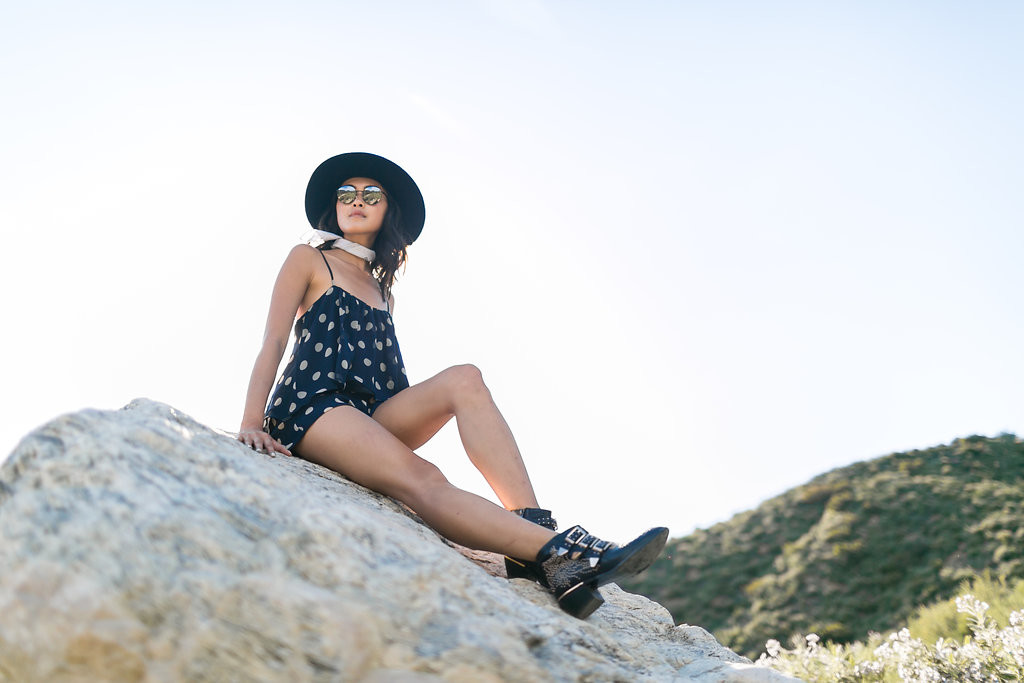 matching set: stone cold fox | hat: lack of color 

I'm already counting down the days until next year…
I'd love to see your festival looks as well and hear about which festivals you're planning on attending – do share! As always, thanks for reading.
xx, Amy