Everyday Fall Style with Restricted Shoes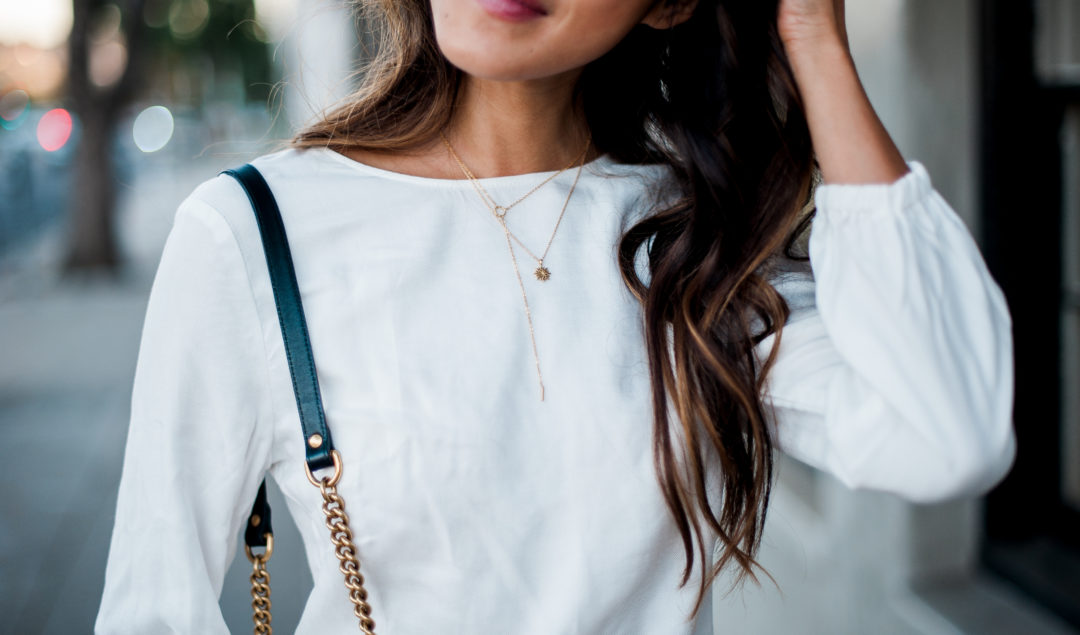 Mondays can be a reaaaal bitch – that's why fulfilling weekends are so important! After spending the weekend hiking and glamping (we stayed in a yurt!!) with girlfriends in Joshua Tree, I'm feeling so relaxed. I almost think there's something in the desert air. Whatever it is, a Sunday/weekend well spent really does seem to bring a week's worth of content. Now I'm back with a little brand spotlight for you guys! Let's talk about some shoes.
As a big shoe lover, I've learned that great shoes come in all shapes, sizes, and at every price point. I try not to incorporate too many fast fashion pieces in my closet as I am a huge proponent of quality over quantity. However, every now and then you find a pair of shoes or a brand that brings quality at an affordable price point.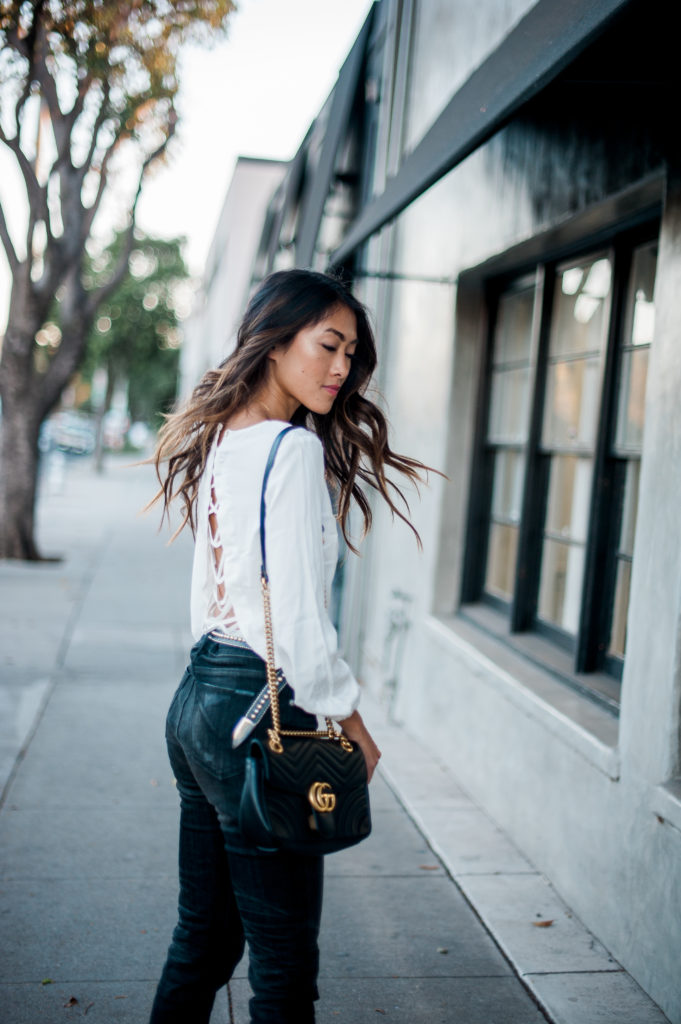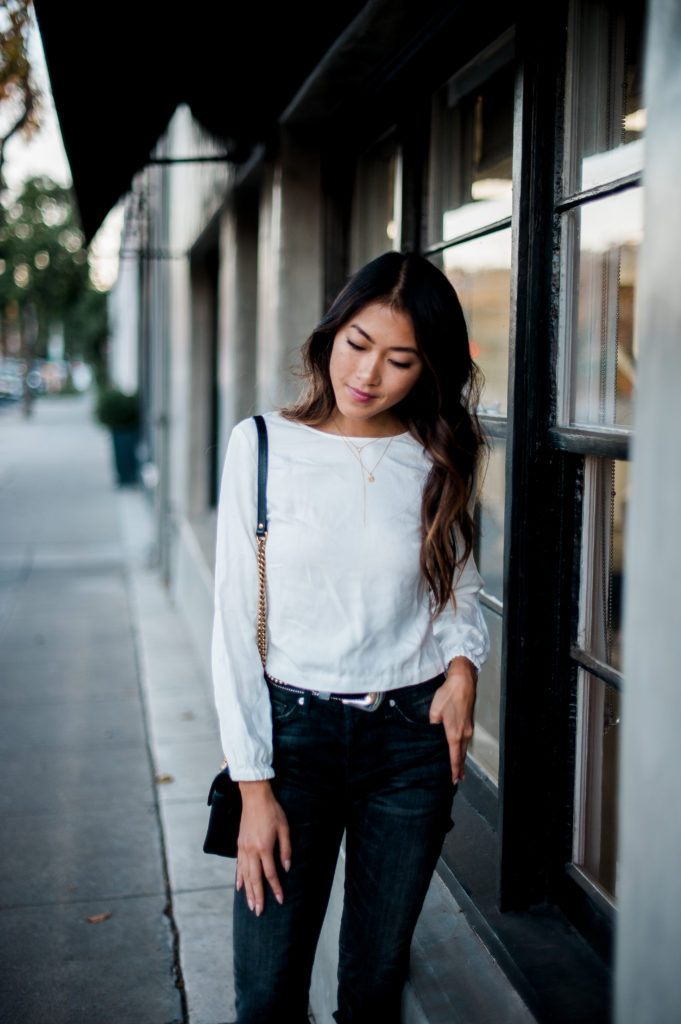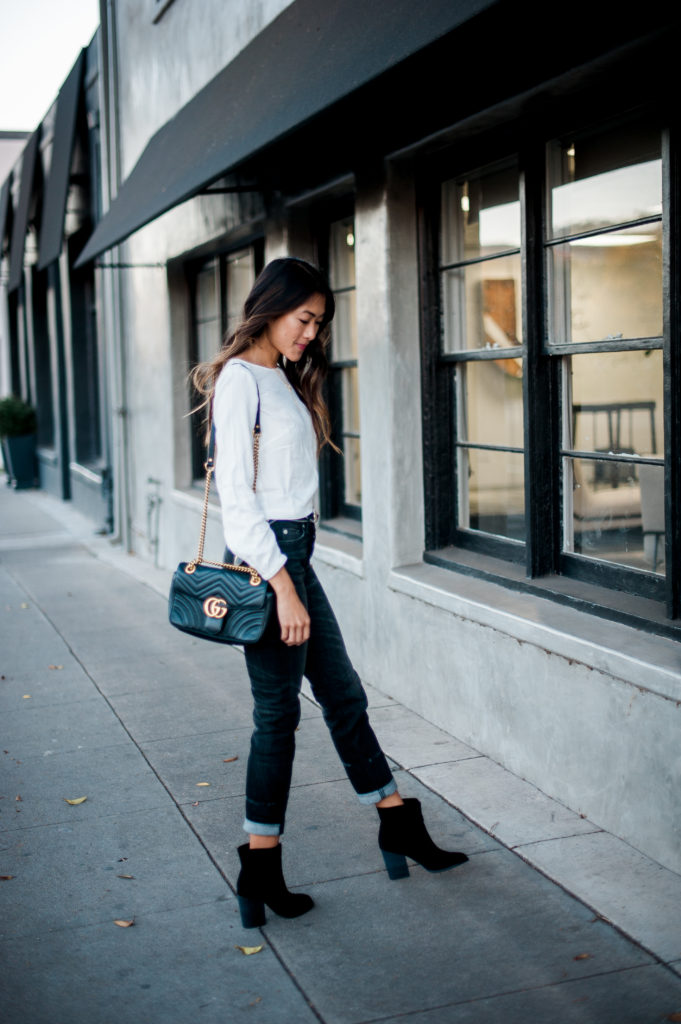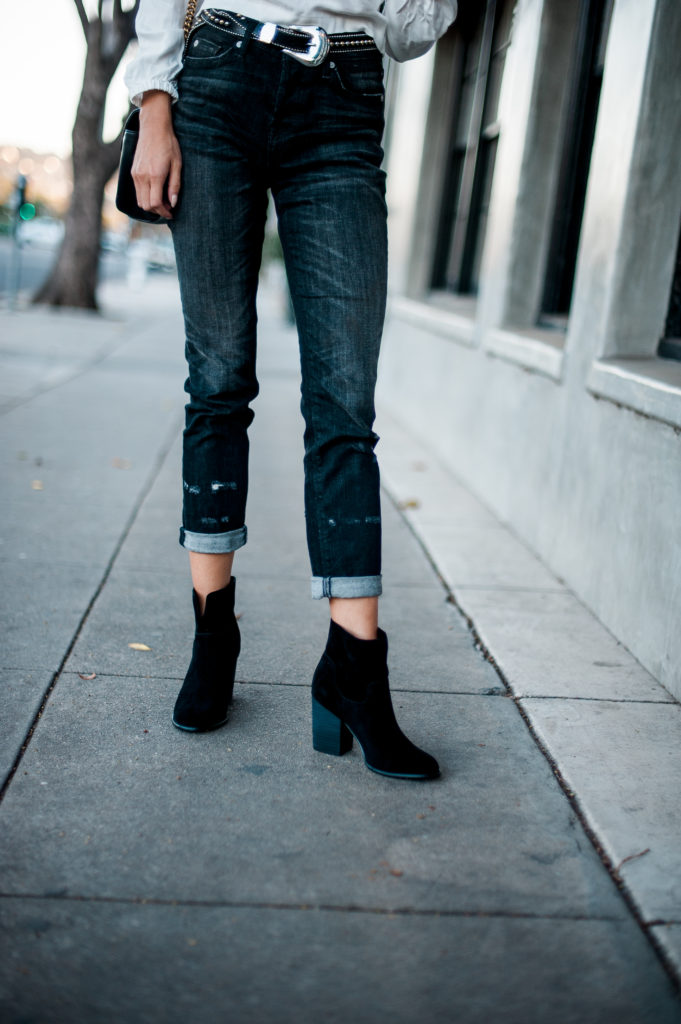 Fall Boots via Restricted Shoes:
Restricted Shoes brings together shoe trends + an affordable price point – almost every pair of shoes on the site is under $100.  Here I'm wearing the "Silence" boot in black. These shoes are durable, comfortable, and go with almost any basic outfit. Oh, and they're $80!! Who says you have to spend half a paycheck to get a killer pair of shoes?
I get so excited when I come across brands that make quality pieces at an accessible price. I believe it's entirely possible to build a wardrobe of lasting, repeatable pieces that don't have to break the bank. A great pair of boots can be worn with almost anything – jeans, dresses, skirts, shorts, jumpsuits. Black boots especially are a closet must have! I love this moto-inspired pair as well.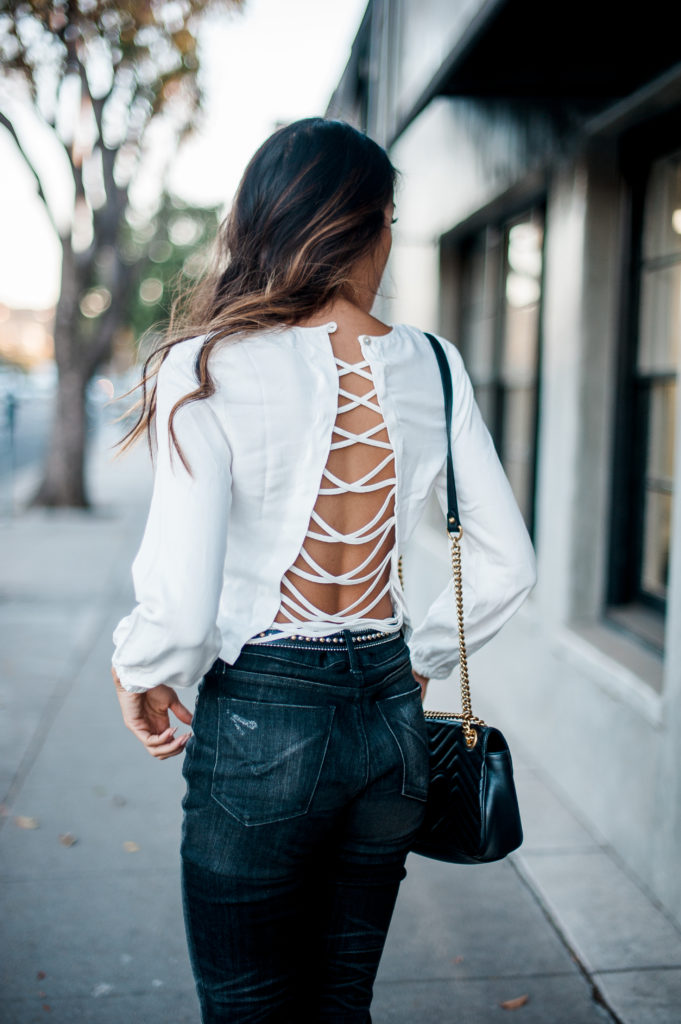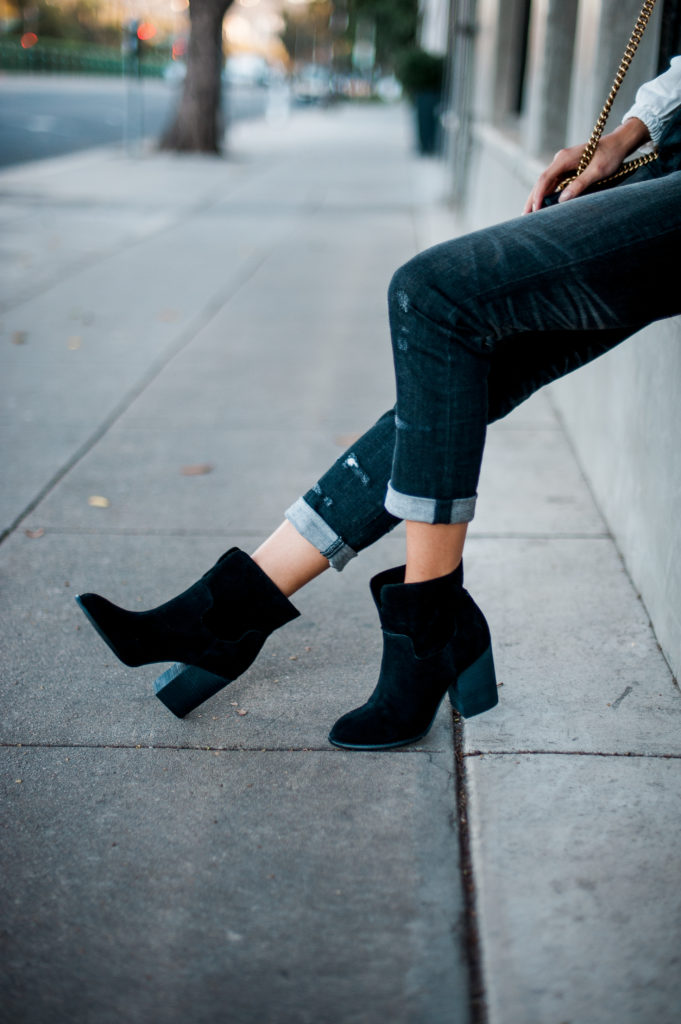 If you're looking for a new pair of fall boots or thinking ahead for the holidays, you're in luck! For the month of November, use code LUXI25 for 25% off regular priced shoes.
top: aoui | denim: hudson | belt: b-low the belt
shoes: restricted shoes | necklaces: dogeared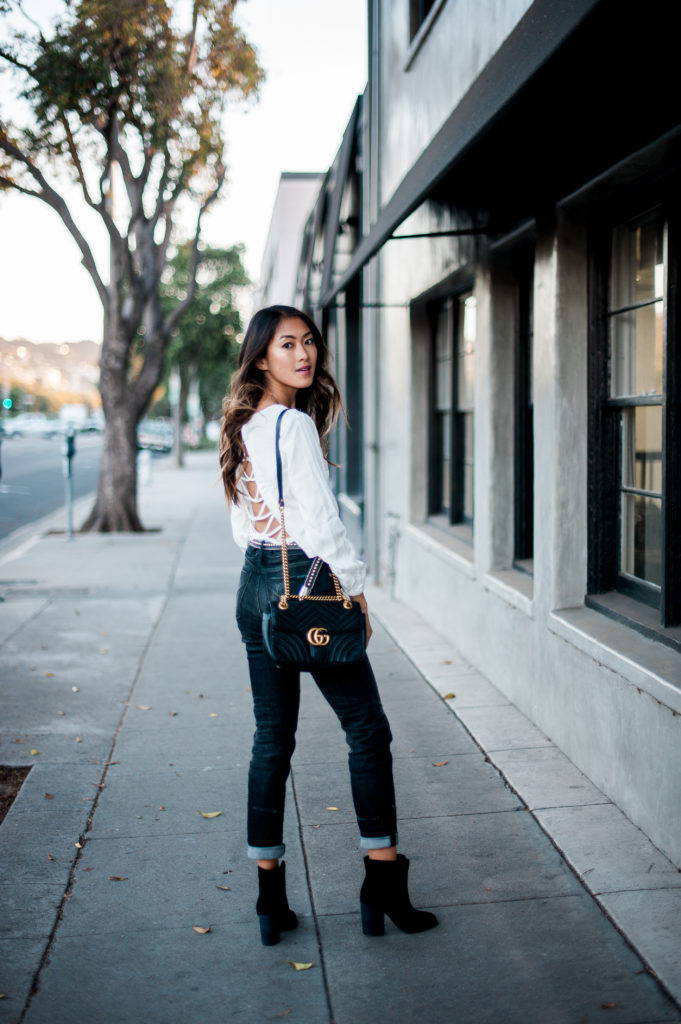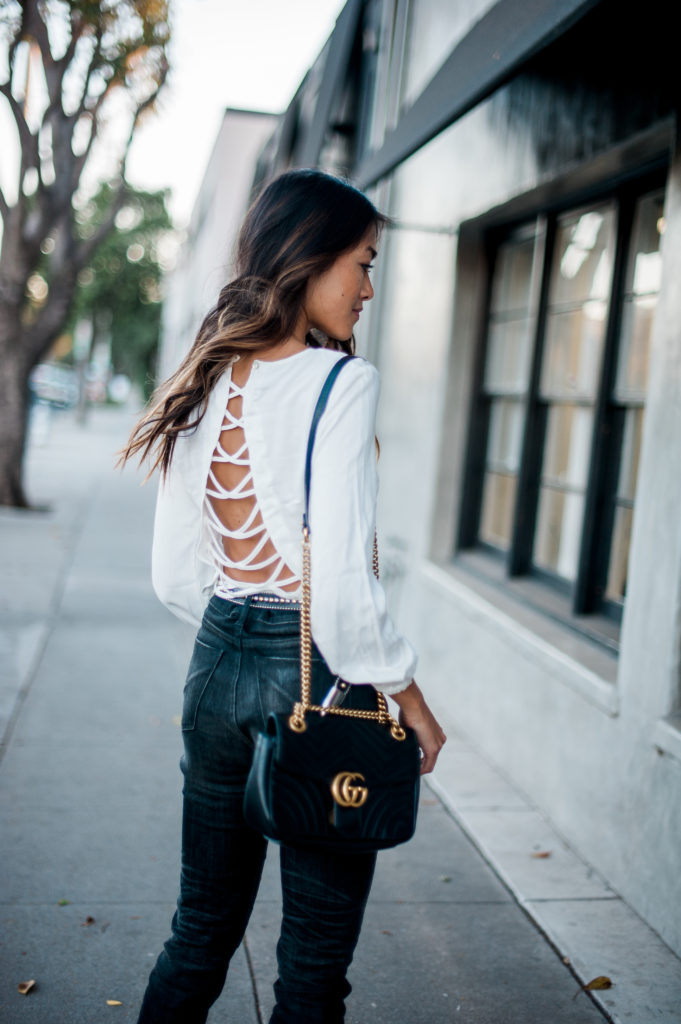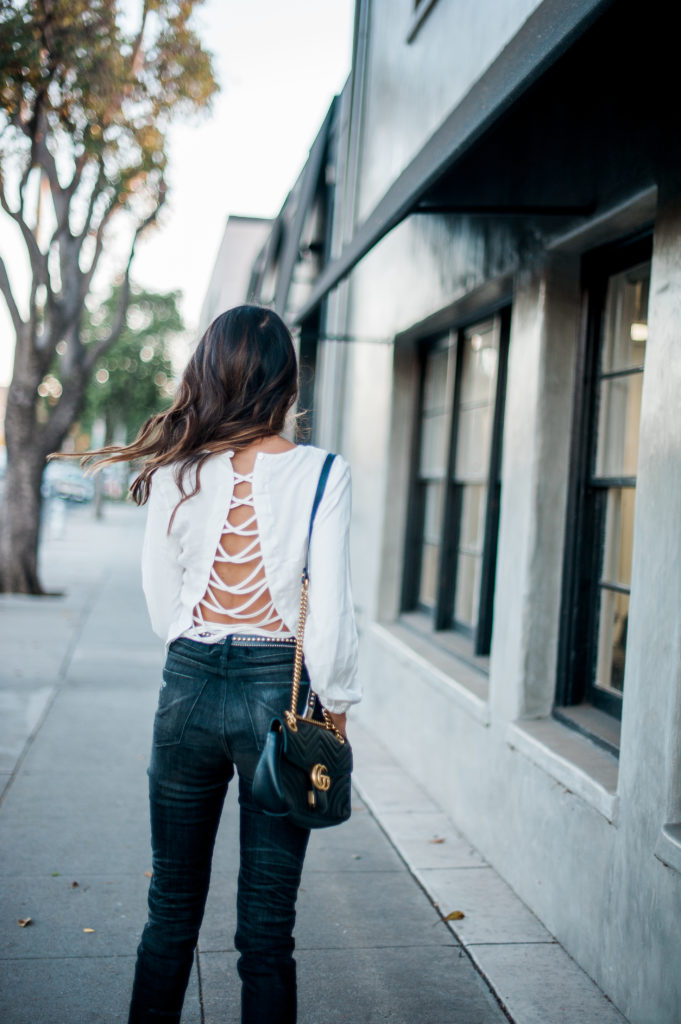 *This post was written in partnership with Restricted Shoes. As always, all opinions are my own.