What is Gingham? This Season's Must Have Print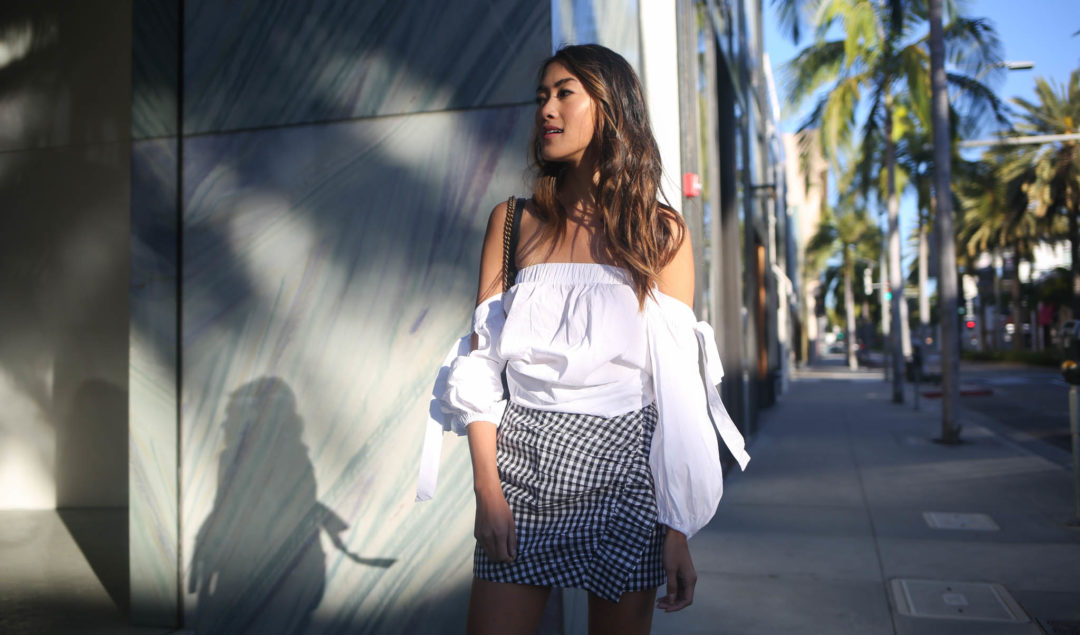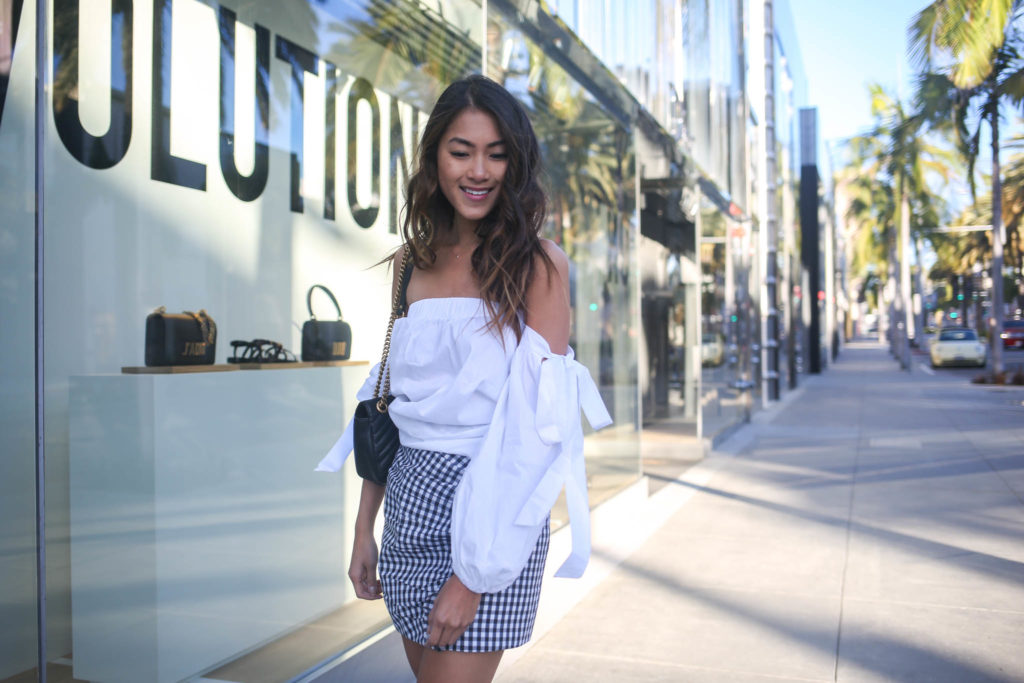 We are seeing gingham everywhere this year.
TBH, I was not the biggest fan of gingham. It felt too Little House on the Prairie for my liking.
When I first started seeing gingham pop up in designs a year ago, I couldn't help but ask –
What is gingham, exactly?
It's not quite plaid but it looks similar. Turns out, gingham is actually stripes. According to GQ, "gingham" is derived from the Malayan word genggang, which means "striped." The yarn is dyed before woven and the two different colors contract each other, creating the striped or checkered effect. The pattern originated in Southeast Asia, eventually ending up in Europe and is now a mainstay in spring and summer fashions year after year. Pretty cool, right?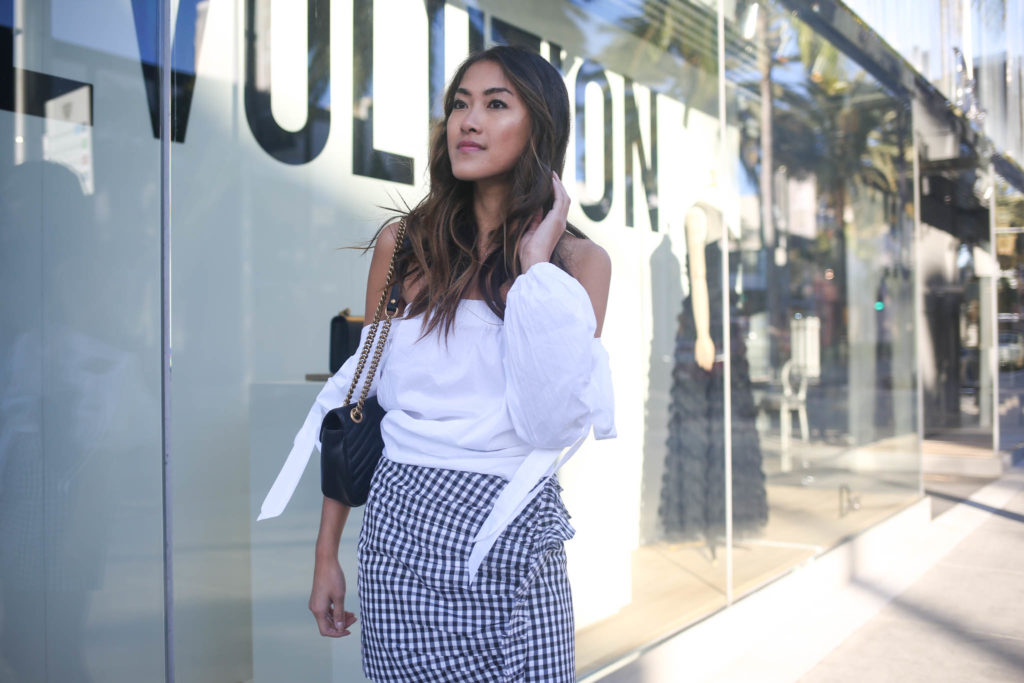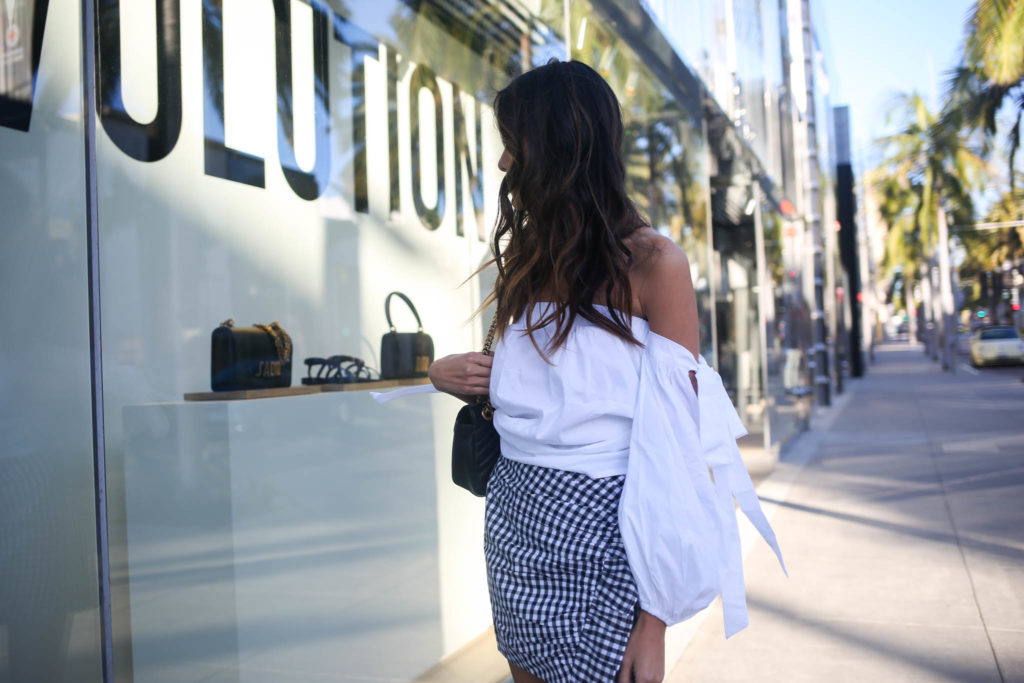 I guess it goes to show how things aren't always as they seem, and looks can be deceiving. Even with gingham! Although now that I look more closely, I can see the "stripes."
Now we're seeing gingham on every type of clothing – from tops and skirts to dresses and swimsuits, you'll  be hard pressed to find something that doesn't come in gingham. If you're a fan of the print, you're in luck. For super trendy prints and pieces I like to wade in slowly – hence why I chose this Lovers + Friends skirt. You get the gingham print without feeling as though it overpowers your look, and it goes with all the black + white tops in my closet.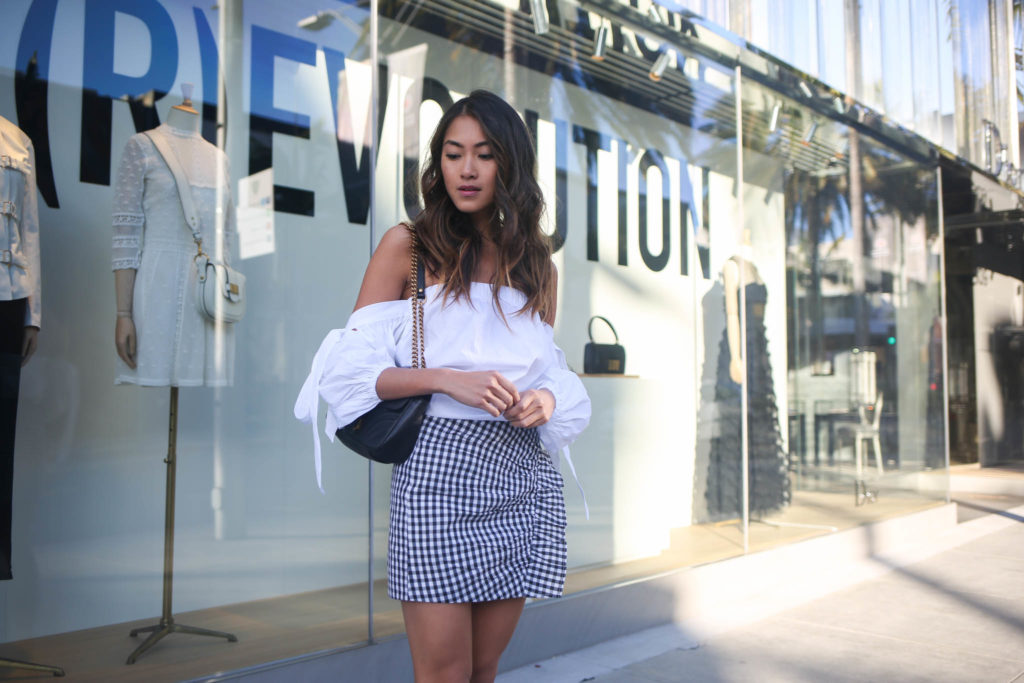 All right – I'm offline for the day! I'm really, really trying to take one day a week, no matter how busy, to disconnect and spend with my boyfriend, dog, and close friends. It isn't easy – I'm always "so busy" (who isn't?) aka need to learn to prioritize and drop sh*t that doesn't matter. With that said, it's been a week full of reflection (more to come) as I started reconsidering a path for myself that I had decided against a year ago. Lesson being – it's ok to change your mind and the quarter life crisis is real.
BTW – if you want to check out a few more examples of how to rock gigham, check out this Popsugar article on 14 different ways to master gingham!
Talk soon –
xx, Amy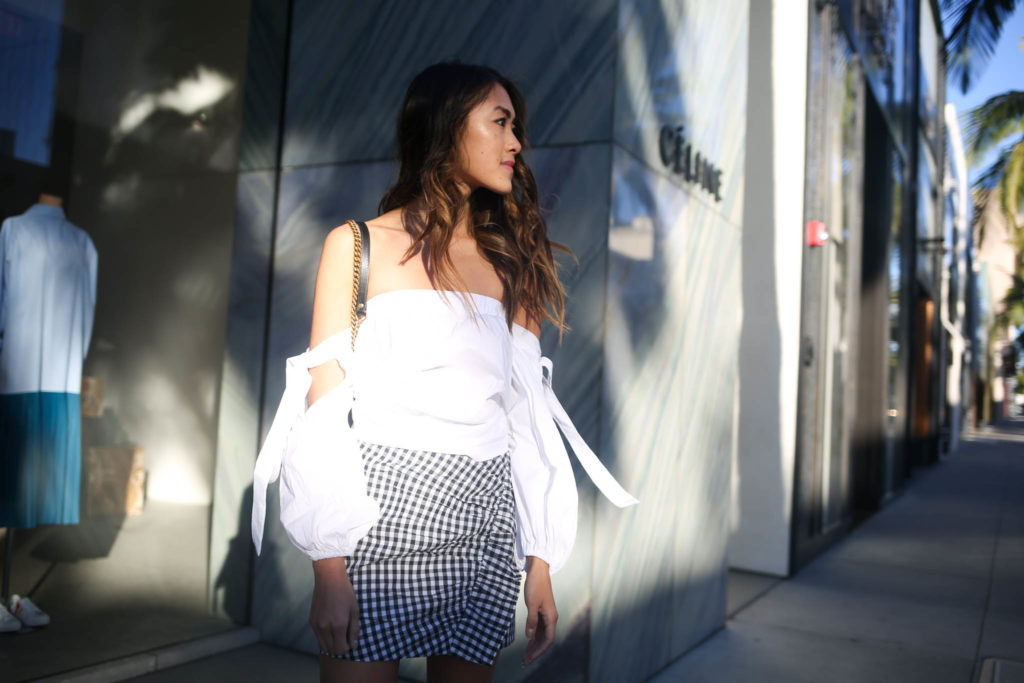 top: similar | skirt: lovers + friends