Line I Love: Reformation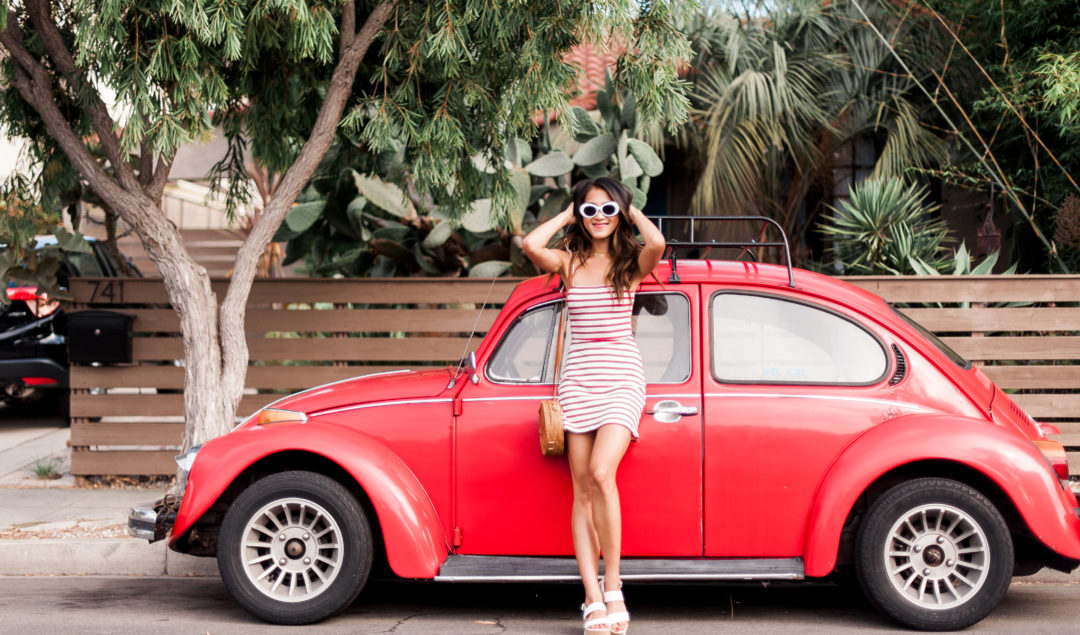 It's time to pay homage to one of my favorite brands that happens to be based in LA… Reformation. I've worn and featured Reformation pieces on my Instagram and blog countless times because I genuinely love them. It doesn't hurt that their mission to make fashion more sustainable is 100% up my alley! Also, when it comes to branding, Reformation gets it right. Their marketing is tongue and cheek, they drop new product twice a week (dangerous for my wallet!), their pieces are limited release (meaning the chances of you showing up to a party wearing the same thing as another girl is slim), and most importantly they are so on point with their cut and fit.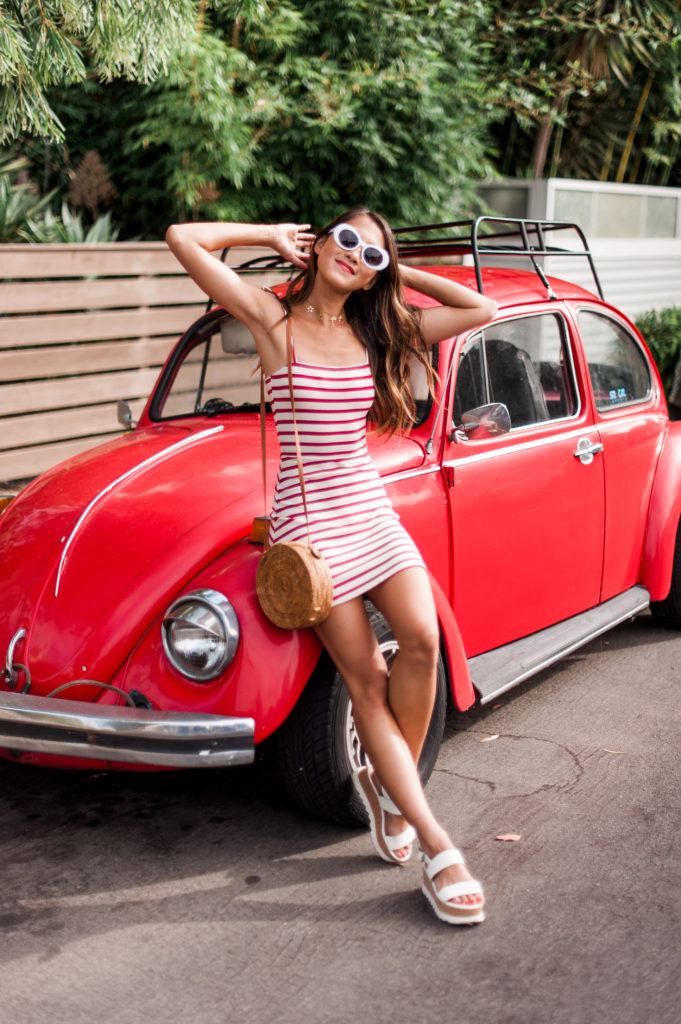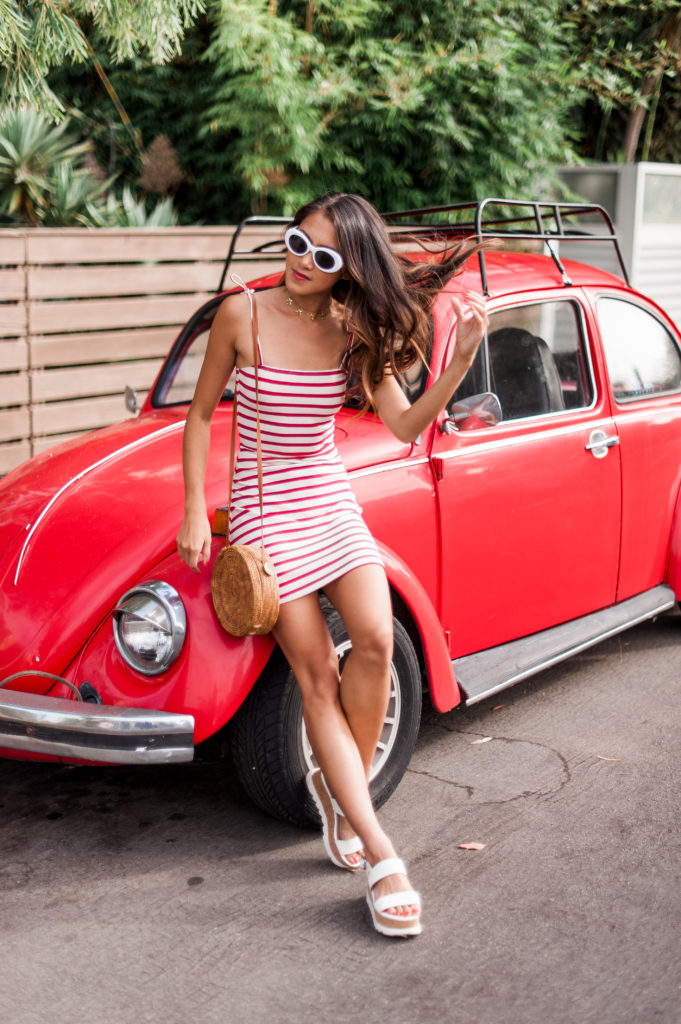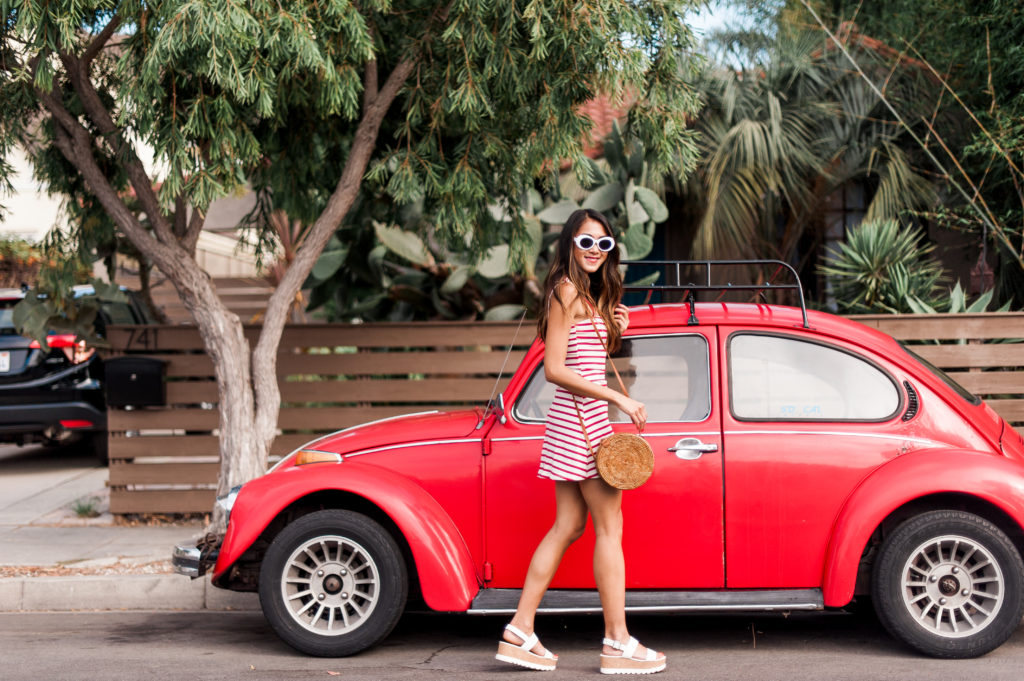 This little red striped dress just screams summer – which I am desperately clinging on to (TBH not that difficult because it's still so warm out) and because Reformation only releases pieces in small batches, it sold out quickly and I was waitlisted for a month before I finally snagged it. Very Fourth of July appropriate, right?
Even though Reformation's forte is the perfect little summer dress (their minis and midis are always to die for!), I've been loving their fall and winter collections as well. This fall, I'll definitely be keeping my eyes peeled for the perfect pair of vintage denim (< very important to buy vintage if you are interested in sustainable fashion, as denim is one of the worst offenders for water and resource usage!!) and plaid blazer.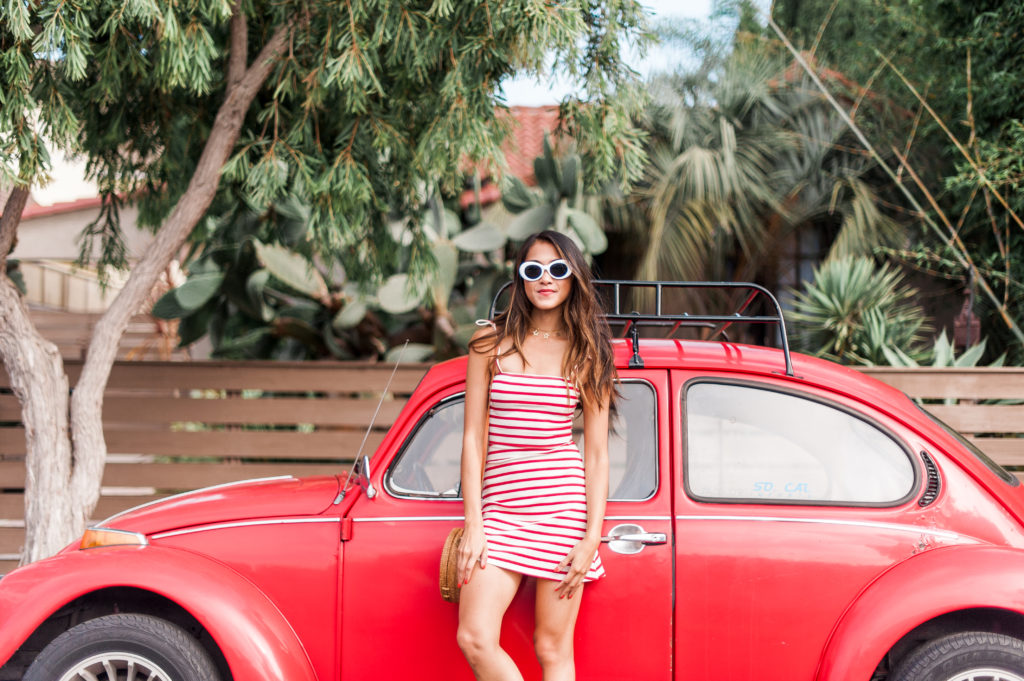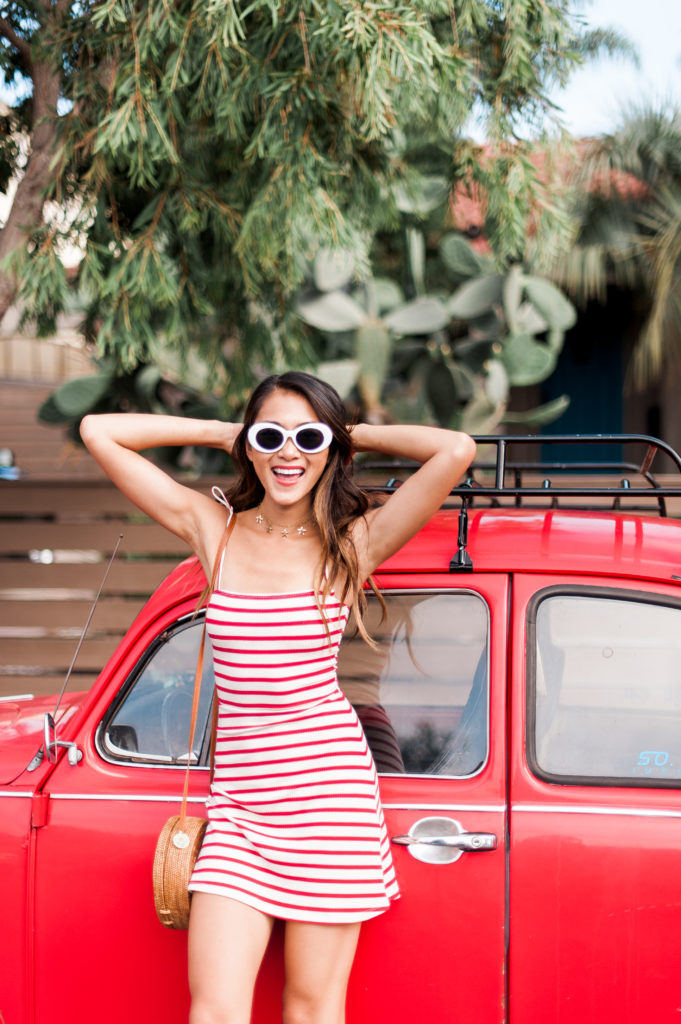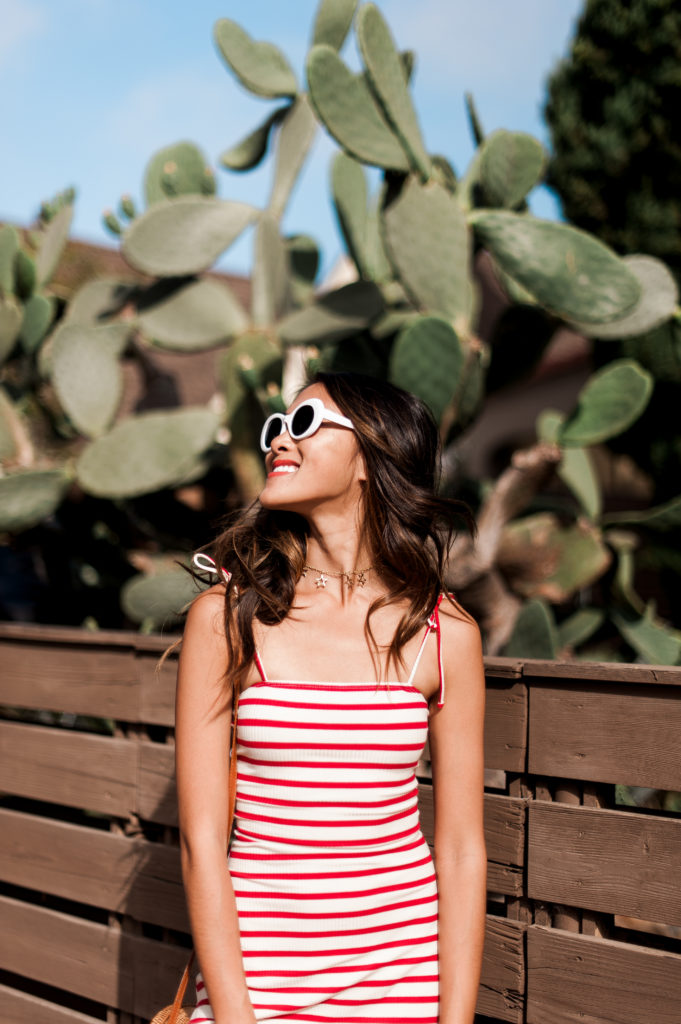 In general, I find Reformation's dresses to be their standouts. Their longer, more formal dresses are perfect for weddings (guests or bridesmaids – literally the chicest bridesmaid dresses out there), their minis are the perfect blend of vintage and modern, and their knit tops are some of my regular go-to's for lazy weekend days. It doesn't hurt that Ref is beloved by celebs and models as well – but seriously, who could blame them?
Ladies, if you're in LA (or NYC or SF) you're in luck, because Ref also has physical stores! LA ladies get access to Ref Bridal and their new, vintage only store on Melrose.
And on that note, I'm looking to incorporate more sustainable fashion labels into my wardrobe. It can be tricky to find brands that get style and function right – Ref nails it and makes sustainable + chic look effortless – but I'd love to learn about any other sustainable fashion brands you're loving right now!
xx, Amy
dress: reformation | sunnies: similar | choker: similar
bag: similar | shoes: steve madden