Skincare Ingredient to Watch For: Hyaluronic Acid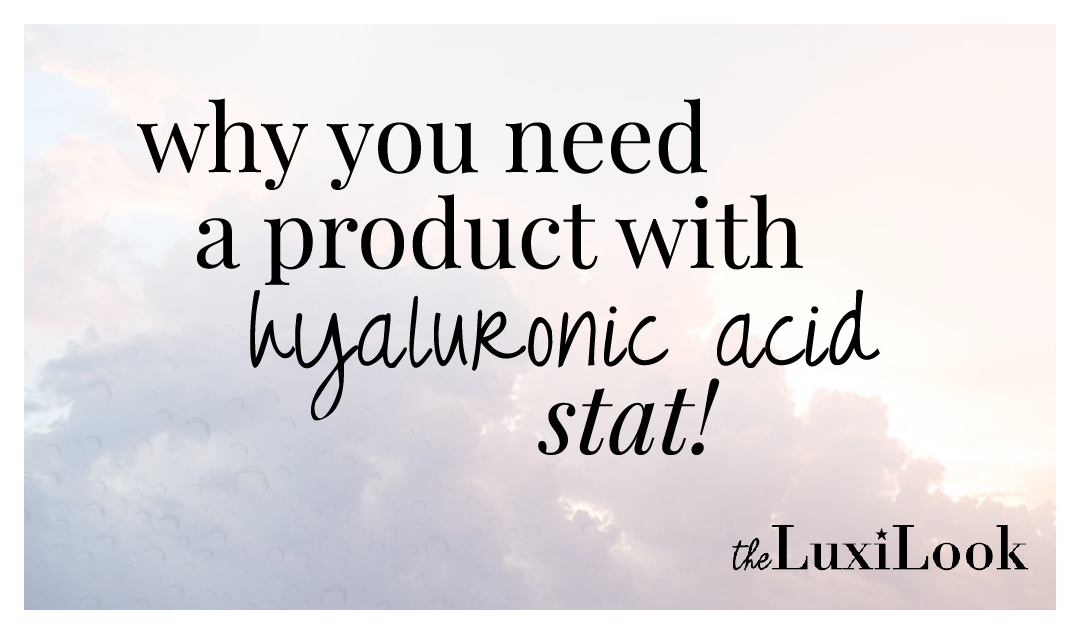 Another day, another buzzy skincare ingredient. You've probably heard of hyaluronic acid, but are you using products with this simple moisturizing ingredient? At this point it's overwhelming to shop for skincare and beauty products – there are just so many and new ones hitting the shelves every day. If you're wondering what creams and products contain hyaluronic acid, and if it really works, read on.
First things first – what is hyaluronic acid?
It's not some crazy lab made ingredient that goes into your skincare products. It actually exists naturally in our bodies! Hyaluronic acid (HA) holds and replenishes moisture in our skin by lubricating our joints and connective tissues. What it does is keep our skin moisturized and firm over time, which is so important when it comes to maintaining healthy, youthful skin! Think plumping, glowing, softening benefits. Who doesn't want that?
Skincare products that claim to have HA in them contain sodium hyaluronate. Sodium hyaluronate is made in a lab and gives your skin the same benefits as the HA that naturally occurs in our bodies!
Ok, but does it actually work?
HA is a humectant – aka it allows our skin to grab and retain moisture. It can hold up to 1,000x its weight in water! It's also present in fillers, which plump your skin and give it a more youthful, fuller appearance. If there's one ingredient that's worth its salt, it's hyaluronic acid. You can find this ingredient in several skincare products ranging from serums to thicker creams. It's definitely one worth adding to your routine! Adding HA to your skincare routine helps deliver a huge boost of moisture and anti-aging properties to your skin. The best part is, it doesn't have to break the bank!
The best picks to incorporate hyaluronic acid into your skincare routine:
1. Youth to the People Kale and Spinach Cream
2. Peter Thomas Roth Water Drench Hyaluronic Cloud Cream
3. The Ordinary Hyaluronic Acid
4. Fresh Rose Deep Hydration Skin Cream
I am really loving the line of insanely affordable, no frills serums from The Ordinary. A dermatologist turned me onto hyaluronic acid a few years ago and it has honestly made such a difference in my skin, which is naturally VERY dry. However, even if you have oily or combination skin, hyaluronic acid can provide important benefits! Anyone who is looking to take better care of their skin as they get older needs to incorporate this ingredient into their skincare routine!
xx, Amy