Vegan Coconut Ceviche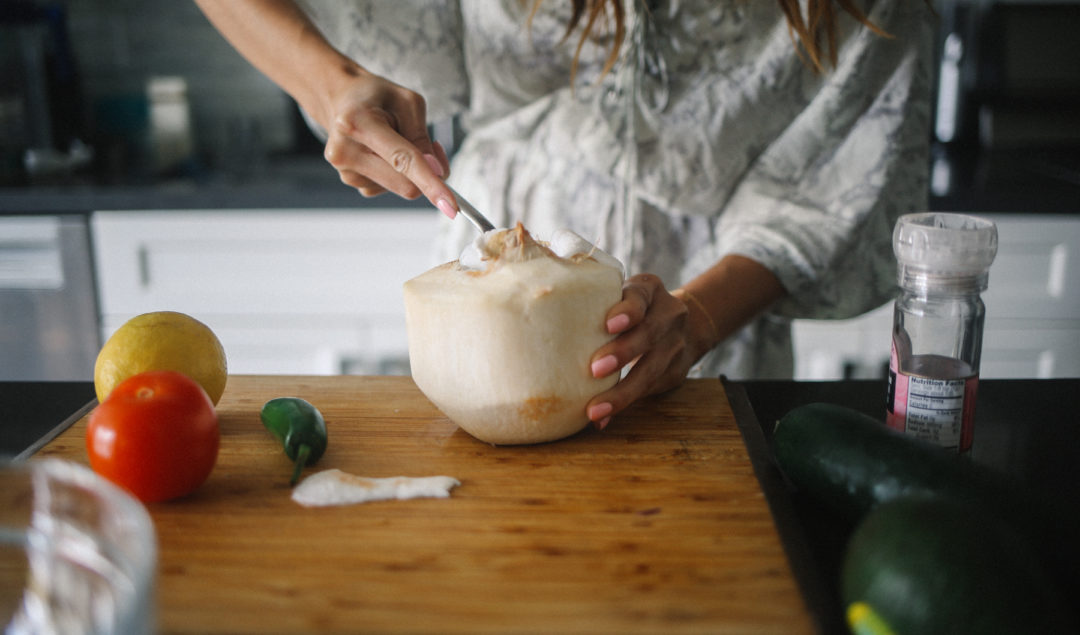 Back from Coachella and I am so excited to share photos from the weekend with you guys!! But first, a little much needed detox recipe – vegan coconut ceviche. I first tried coconut ceviche at Gracias Madre, a vegan Mexican restaurant in West Hollywood (best spicy margs and guac!!) and fell in love instantly. It tasted just as good as the real thing.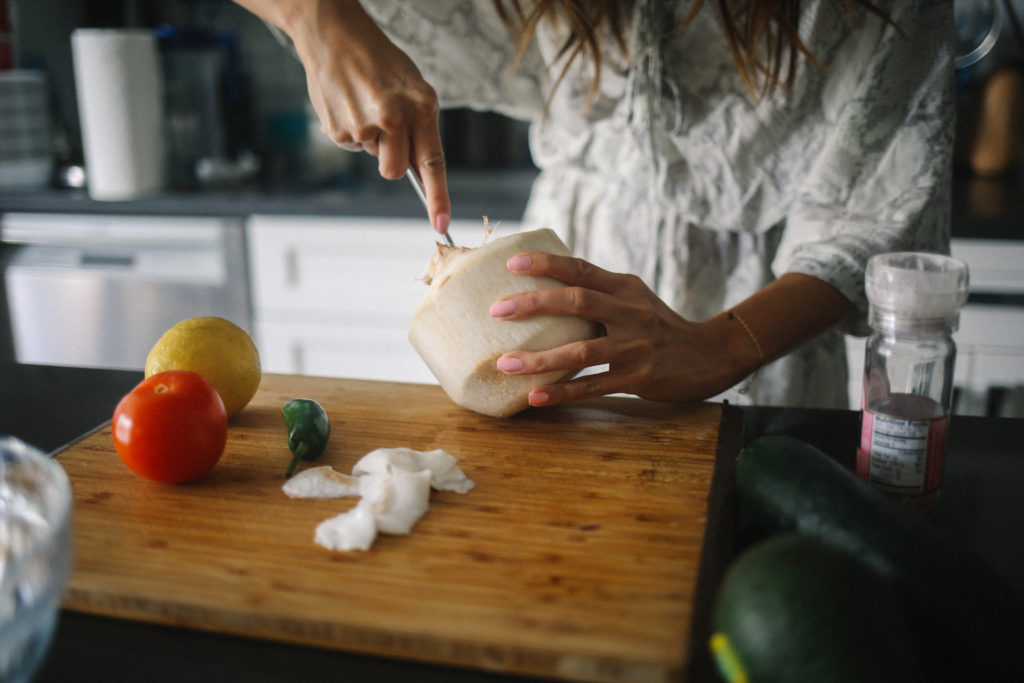 Note – I'm not vegan. I've tried it in the past and it wasn't for me. But I think the principles of veganism – more fruits, vegetales, healthy grains – is good for you. However, I found myself missing a lot of vital nutrients when I tried a vegan diet. AND I think a lot of vegan substitutes aren't really that healthy for you! If it says it's vegan, that doesn't necessarily mean it's good for you. With that said, this recipe is delicious and super good for you. Why?
Because coconut does wonders for your bod!
Benefits of eating coconut:
+ Coconut meat is loaded with vitamins, minerals, and antioxidants
+ Coconuts are full of healthy fats!! If you want to glow from the inside out, healthy fats including coconut and avocado are some of the best foods you can eat
+ Good for your skin and hair
+ Easy to digest
+ Full of MCTs (<< will do an entire post on this!) which may help with weight loss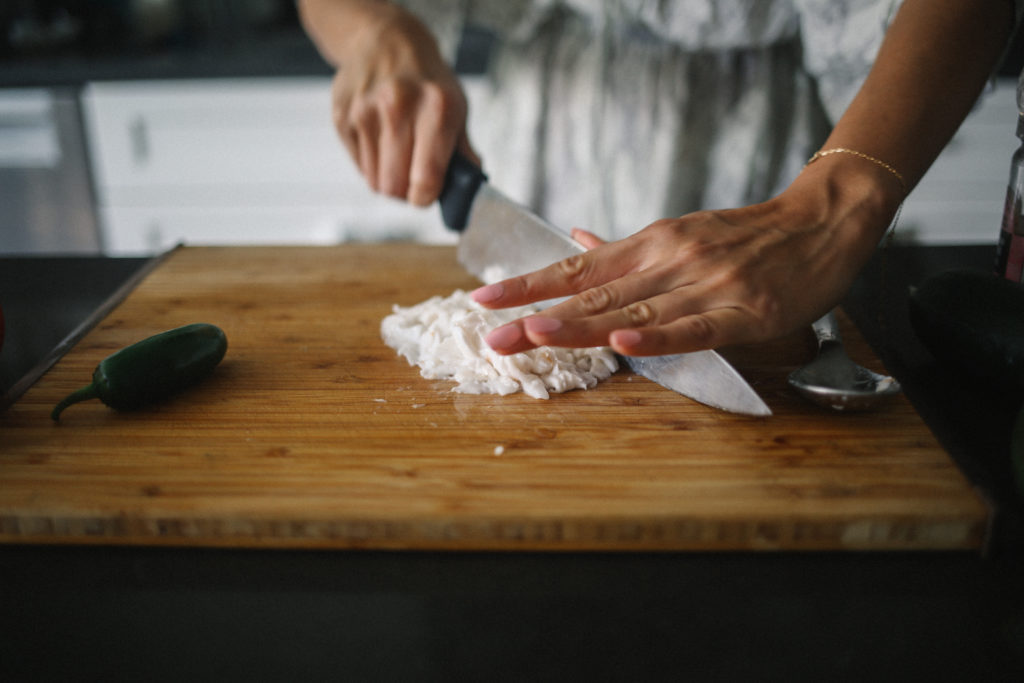 The meat from a young coconut has a texture and taste that very closely mimics ceviche (the version at Gracias Madre almost tastes like octopus!) when you marinate it. It can be tricky to find the right consistency of coconut – you don't want it to be too firm or soft. Whole Foods has pre cut young coconut if you don't want to cut open your own. For this recipe, I asked my boyfriend (nicely) to assist with cracking open the coconut : ).
Once you figure out how to crack open a coconut and scoop the meat out, the rest of the recipe is easy peasy. Be sure to drink the coconut water inside as well!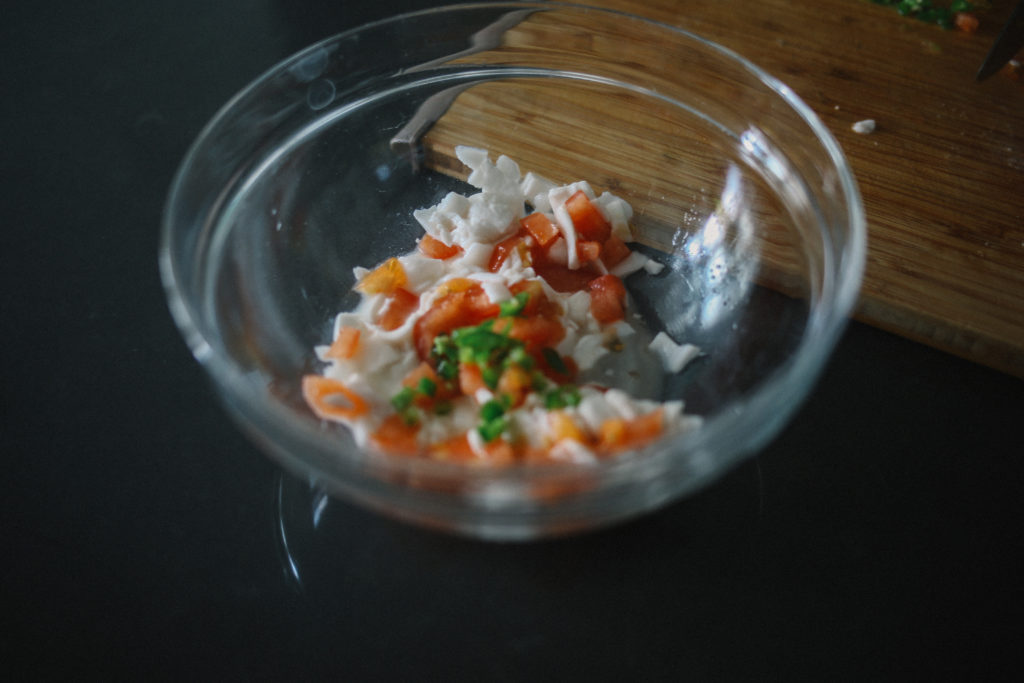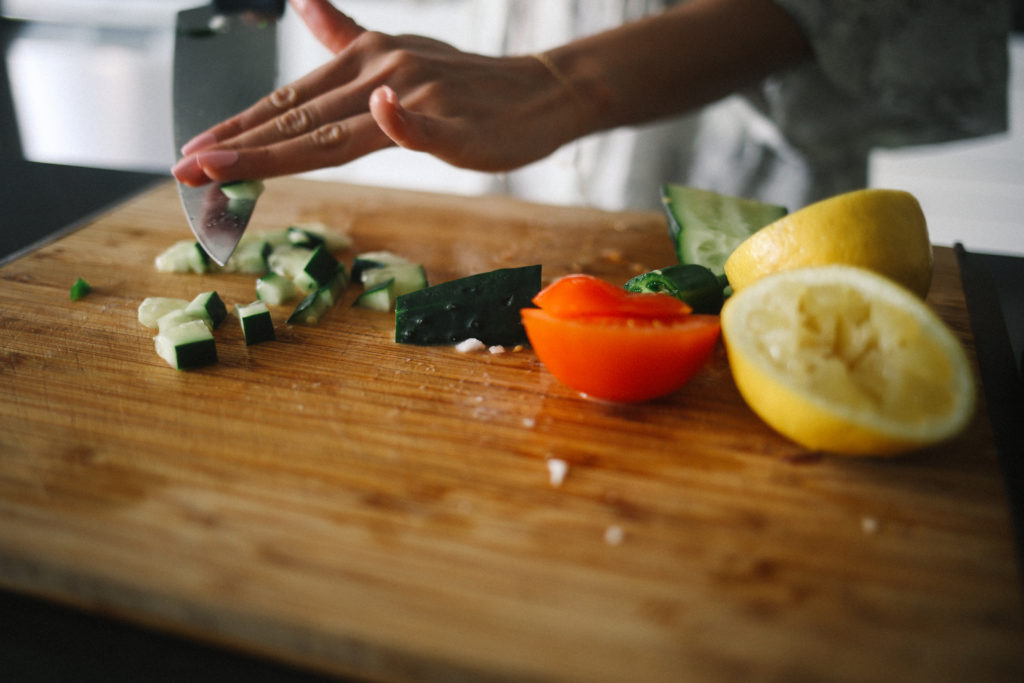 Vegan Coconut Ceviche Recipe
1 fresh young coconut
2-3 limes, juiced (depending on how much lime you like)
1 tomato (diced)
1/2 cucumber (diced)
1 avocado (cubed)
1 jalapeno (diced)
Salt and pepper (to taste)
Optional add ins: onion, cilantro, zucchini, mango
Scoop out coconut meat or take pre cut coconut and cut into small squares. Mix with chopped veggies and cover in lime juice. Marinate until ready to serve (recommend at least a couple of hours). Add avocado and season with salt and pepper to taste. Add more lime juice as needed. Enjoy!!