Are Soy Candles Better? Everything You Need to Know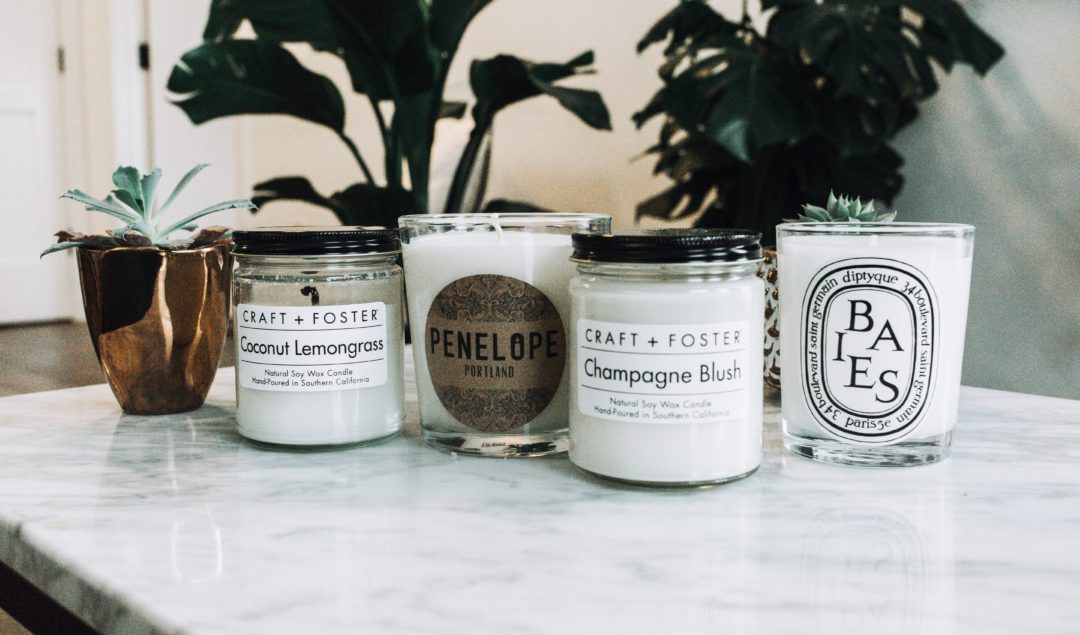 Find me a girl that doesn't love candles. I swear, every single girl I know is borderline obsessed with scented candles. For me personally, I just love the way candles fill up a room and make my apartment feel more like a home. Over the years, I've become quite the scented candle hoarder – now I have an entire cabinet filled with different scents and variations! BUT, I never thought to look into what was in the candles I was burning every night and had no idea what they were made of. So, I did some research. Turns out, scented candles can have some pretty gross ingredients in them that can actually be hazardous to your health. Yep. That bougie $60 candle you're burning may actually have negative effects on your health. SO – if you're wondering what kind of candles are best and specifically, are SOY candles better ?? – then read on.
Are candles toxic?
YES !! That is, paraffin wax candles are. If you're checking the labels on all the foods you eat, you should definitely be checking the labels on your candles! You might be shocked to find that most candles on the market are made of paraffin wax. The reason paraffin wax is so dangerous is because when it burns, petro-carbon soot is released into the air.
The compounds in this soot – benzene and tolune – are known carcinogens. Fun fact: they're also the same toxins in diesel fuel. Meaning: the beautiful, scented candles you are lighting in your house are toxic. Definitely not what you want to be breathing in on a nightly basis.
Are soy candles better?
Soy candles have recently seen a huge rise in popularity and are touted as the safer, healthier option to paraffin candles. Here's why –
+ Soy wax is 100% biodegradable 
+ Soy wax candles smell stronger because the fragrance is released more easily
+ Soy candles burn longer than paraffin candles
+ Soy wax is derived from natural vegetables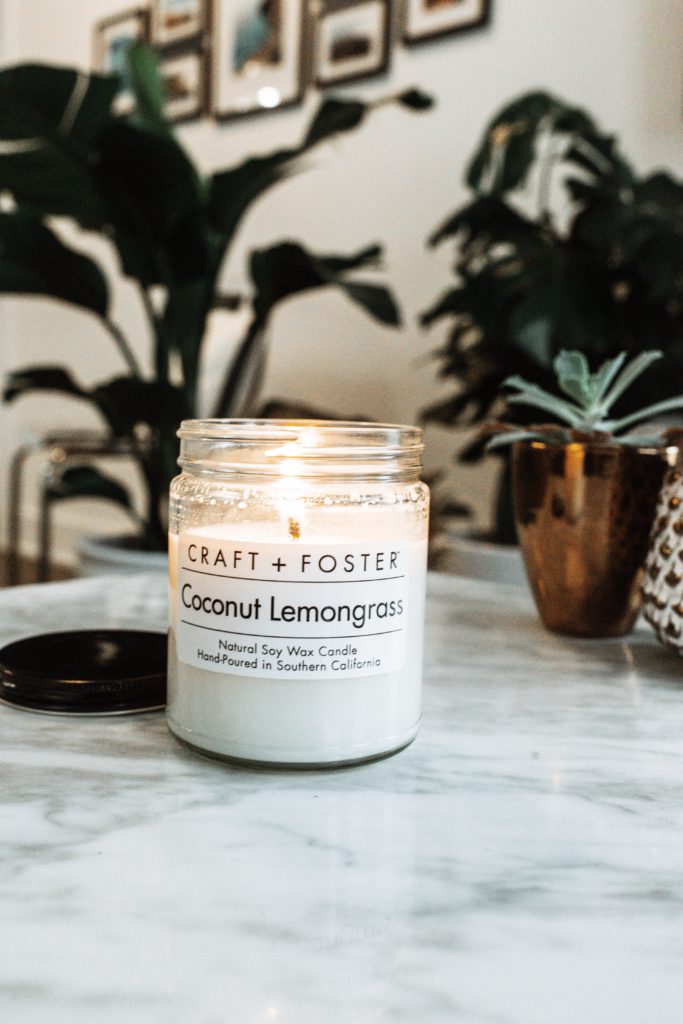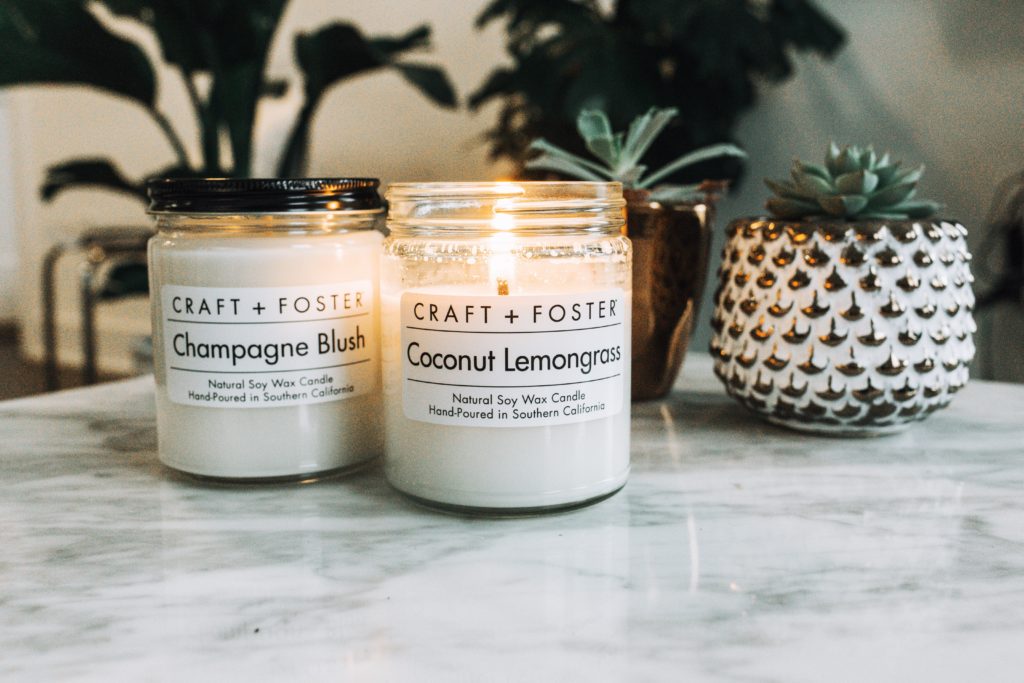 What are some affordable alternatives?
I'm totally guilty of buying bougie candles, but the sad truth a lot of them are made of paraffin wax. As much as I might love the scents and packaging, I'm making a concerted effort to switch to more natural candles as much as I can. One particular brand I really love is Craft + Foster.
Made in San Diego, Craft + Foster creates 100% natural soy candles that come in a variety of fragrances. Champagne Blush is their most popular scent, but I personally adore the Coconut Lemongrass version (beach vacation in a jar!!). In addition, the company was founded by a US Veteran, Melissa Burgess, and supports local workers and various nonprofit organizations. So you can feel good about the candle you're buying and the company you're supporting : ).
Other brands I also love: Penelope Co. and P.F. Candle Co. All three brands are California based, 100% soy candles, and under $25. PS – they make great gifts too ; ).
xx, Amy