Diffusing Essentials Oils for a Zen Atmosphere at Home with Vitruvi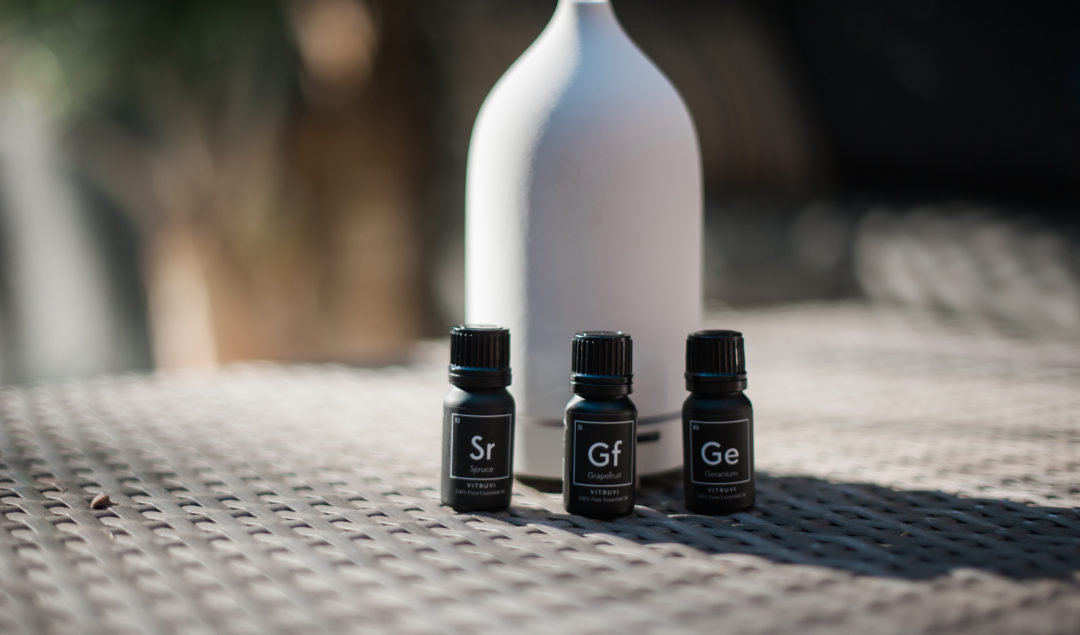 Although I'm no stranger to aromatherapy and using essential oils in my daily routine, it wasn't until recently that I began to regularly diffuse essential oils in my home. It's kind of silly to even admit this, but properly diffusing essential oils is SO much better than using any old air freshener. I love my essential oil diffuser and incorporating it has become part of my routine. It's so calming and relaxing – it totally sets the mood right.
Essential oils have long been touted for their benefits and ability to boost our mood. The science behind this is that our brain closely links different scents to feelings and moods. Who knew our nose and brain were so closely connected?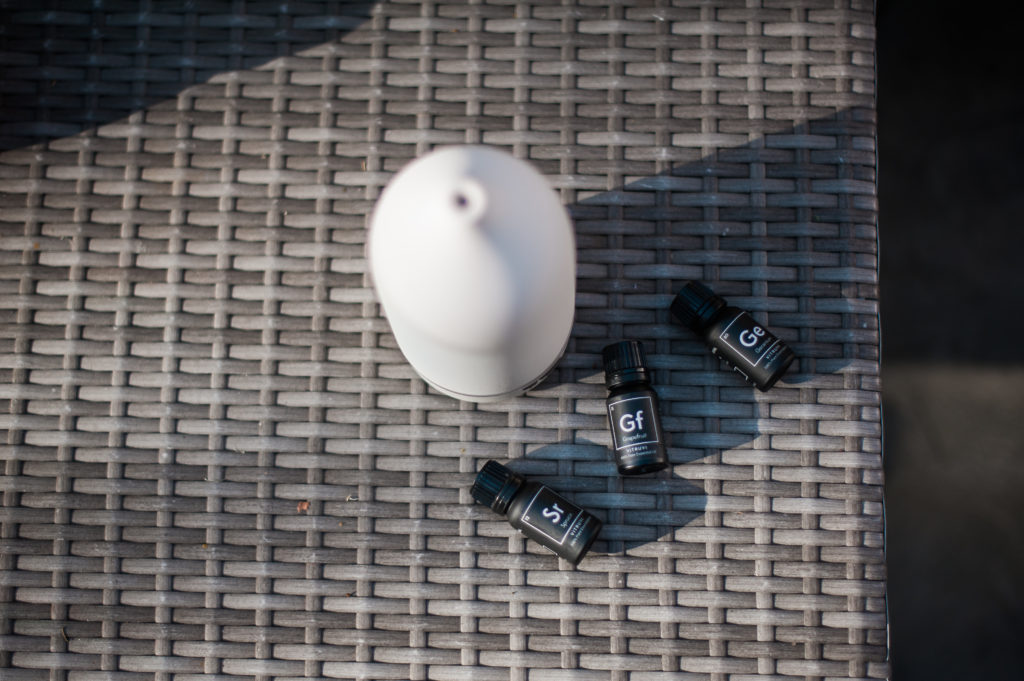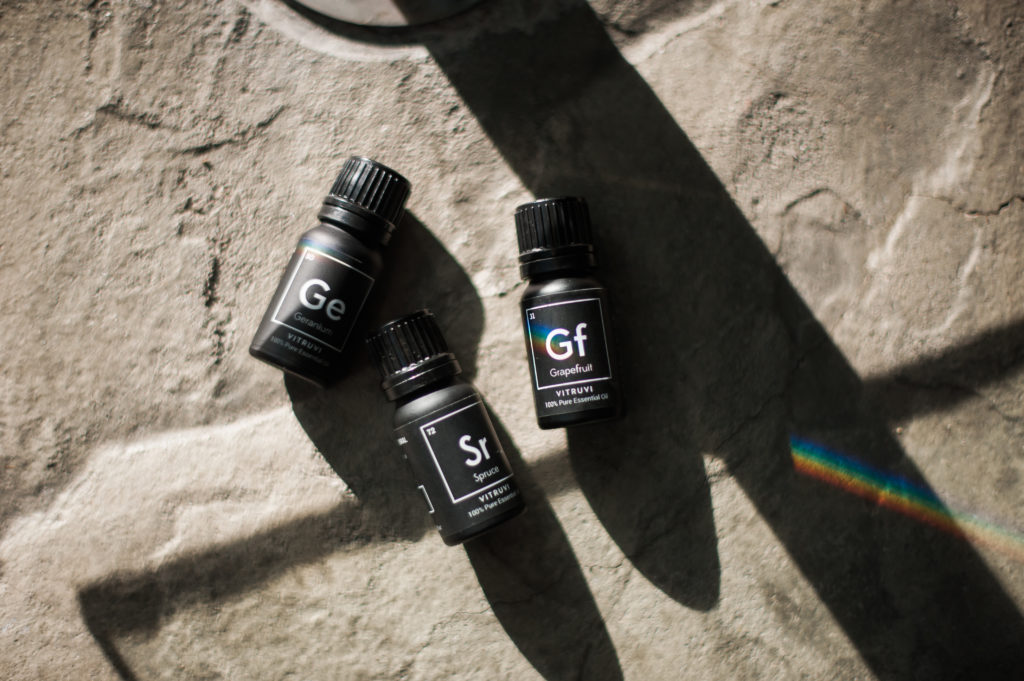 Why I'm all about diffusing essential oils:
Many people just take essential oils and apply them onto their skin, like a perfume or for an essential oil massage. This is completely fine! You'll totally get the benefits of aromatherapy when you apply oils topically – but breathing in the essential oils will allow you to experience their full benefits. When you diffuse the oil (using a tool to push and send essential oils into the air around you), it changes the entire room.
Diffusing essential oils not only creates a natural air freshener (that smells amazing!) but it also triggers feelings and emotions when you smell the scent. Different essential oils can trigger different moods in the mind – so depending on the mood you're in (or want to be in!), diffusing a particular essential oil can take your mind there.
Some popular essential oils and their benefits:
Lavender & bergamot – relaxation & stress reduction (these are my favorites for unwinding at night).
Citrus (orange, lemon, grapefruit) – uplifting, mood-boosting. I often start my day with a citrus essential oil.
Ylang-ylang & jasmine – sensual
Peppermint – energy & focus (think: chewing gum before an exam)
Eucalyptus – immunity boosting, helps with breathing.
My go-to essential oils at home? Lavender, grapefruit, and orange. I really love setting the mood for a relaxing night in or bringing positive energy for the day ahead. You can also mix and combine different essential oils for a different scent or a variety of benefits.
Morning Boost – orange & peppermint
Calm Home – lavender, lemon, & rosemary
Citrus Awakening – lemon, orange, grapefruit
Breathe Well – lemon, eucalyptus, peppermint, rosemary
Depending on the time of day and mood I'm in, I'll whip up one of these or try experimenting with something new!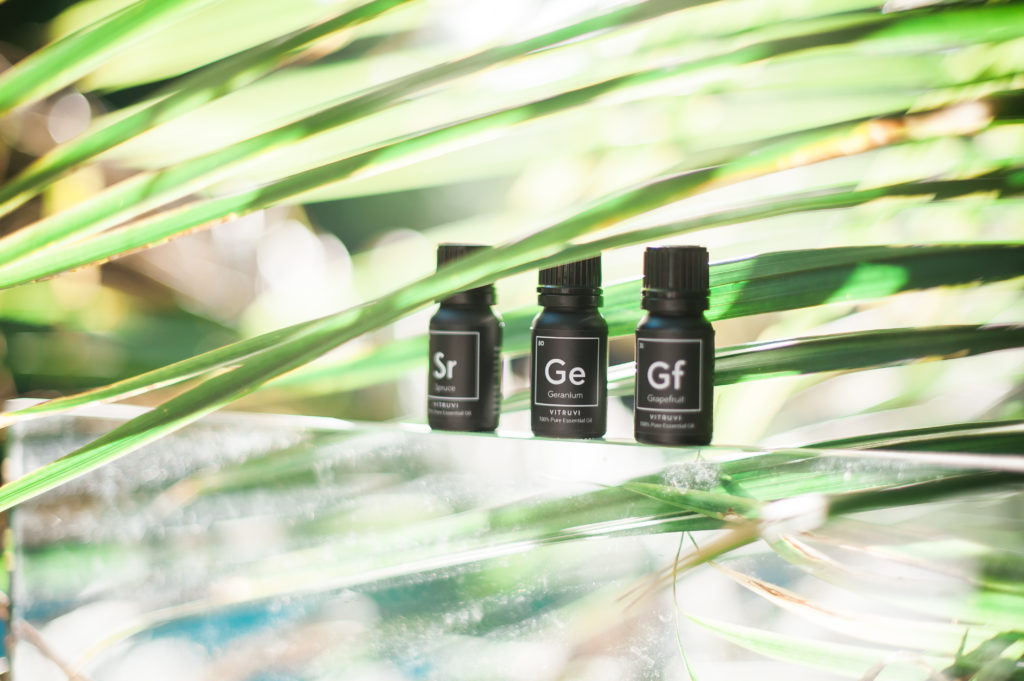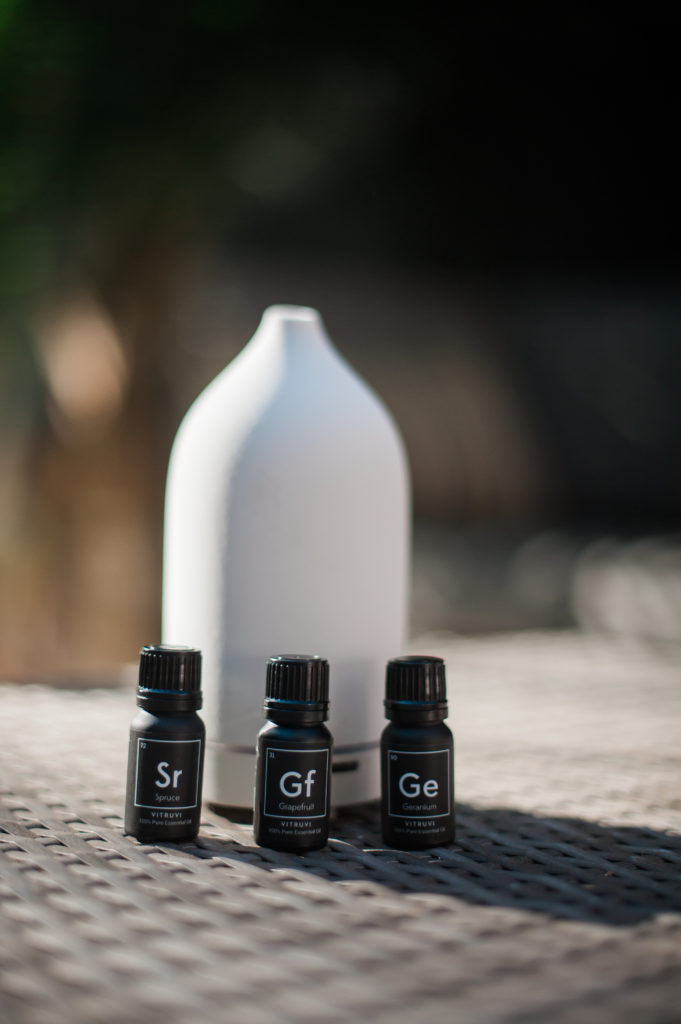 How to diffuse essential oils:
The Process:
Take your diffuser and fill it up with water (there's usually a line that shows how much water to add). Add ~5-10 drops of essential oil (you can use one oil, or try mixing and matching different ones!). Start with fewer drops and add more as you go – you definitely don't need to start with more than 5 or 10 drops! Turn on your diffuser and set a timer (some diffusers come with interval timers!) and enjoy the benefits of aromatherapy.
Safety:
As much as I love to diffuse essential oils, after doing some research I learned that there is a right way to diffuse oils SAFELY. Yes, safety is important when you are diffusing essential oils!
A Common Misconception:
First, a common misconception is that you can just keep your diffuser running all day long, like an air freshener. That is actually wrong! You should only diffuse essential oils for short periods of time – think 5-15 minutes (30 minutes max!). Why? Because after diffusing for that amount of time, you're no longer receiving the benefits of the scent because you have effectively overloaded yourself with it and there is no longer any therapeutic value left.
Never Heat Your Oils:
Another important thing to note is to never heat the oil! Proper diffusers never use heat to disperse the essential oil (they use air). On that note, you should never warm your essential oils over a candle or warmer to diffuse the oil.
How To Clean Your Diffuser:
You don't have to clean your diffuser often (even if you use different scents), but if you'd like to clean your diffuser, just make sure to dump out the water and clean the inside with a soft cloth or brush.
The Best Essential Oils Diffuser:
I LOVE this stone diffuser from Vitruvi. Not only is it absolutely beautiful (handcrafted from porcelain!), the ultrasonic technology it uses to diffuse the oils keeps them pure and fresh. The diffuser uses ultrasonic waves and water to disperse the essential oil into the air. I'm a total sucker for packaging, and this diffuser looks absolutely beautiful in my home. It's also functional and getting a lot of use, especially now in the winter!
I'm off to mix up a little nighttime essential oil concoction to help me get to sleep! Thinking lavender and bergamot with a drop of eucalyptus tonight.

SaveSave