Creating a More Thoughtful Wardrobe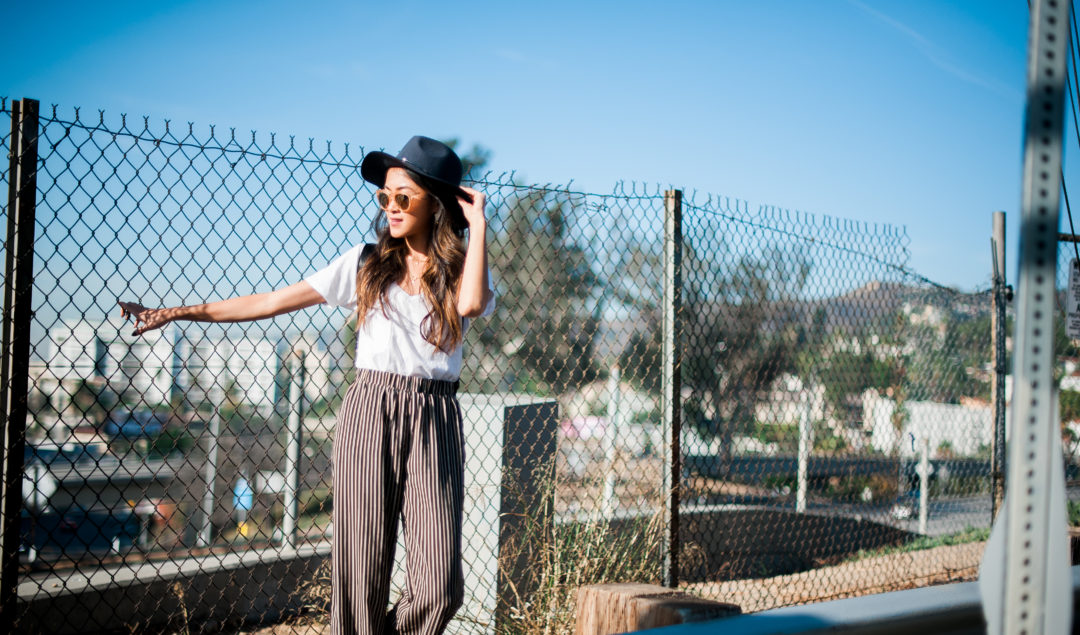 One of my goals this year is to create a more thoughtful wardrobe. I want to be more selective in the pieces I buy and minimize the number of clothes in my closet. This isn't a new concept. Fashion magazines and bloggers love to talk about investing in "wardrobe staples." The idea is, if it's classic, timeless, repeatable, it's worth spending more money on. Patterns, prints, trendy items should be bought from fast fashion sites and on the cheap. Sounds simple enough, right? But look through your closet and see how often you've actually applied that reasoning. I know my closet is filled with dresses, accessories, and shoes I've only worn once or twice, which makes me cringe just thinking about it.
Over the years, I've come to realize the pieces I wear the most tend to be more neutral and basic. Think: white tees, the perfect pair of denim, leather jacket, black boots. Not reinventing the wheel here, but when I'm throwing on an outfit to grab coffee in, it tends to be more laid back and simple. Now that I'm no longer in my early twenties, I'm slowly replacing my worn in basics with timeless, higher quality versions. As much as I love printed dresses and pieces that pop, at the end of the day, you can never go wrong with wearing all black. For me, a thoughtful wardrobe is a well curated one, filled with staples that fit perfectly with a splash of color and unique pieces scattered throughout.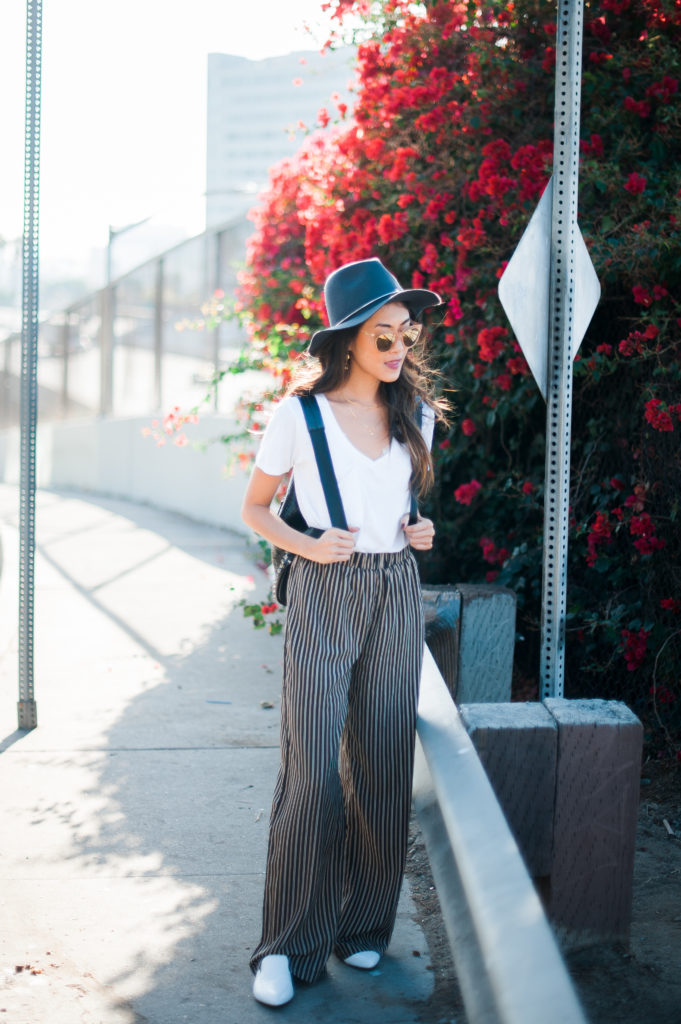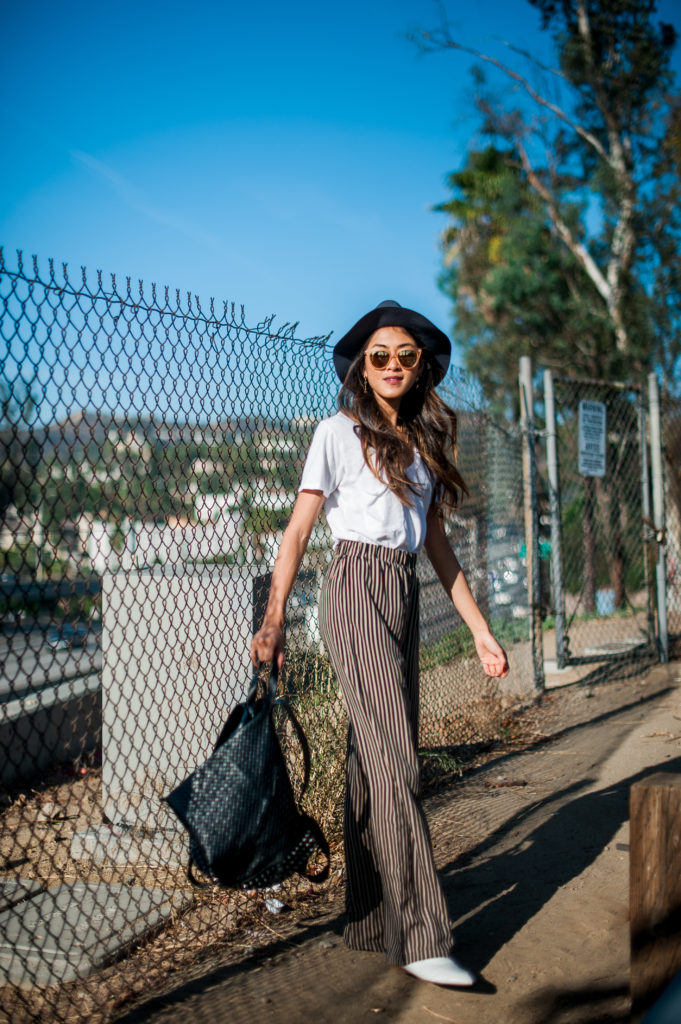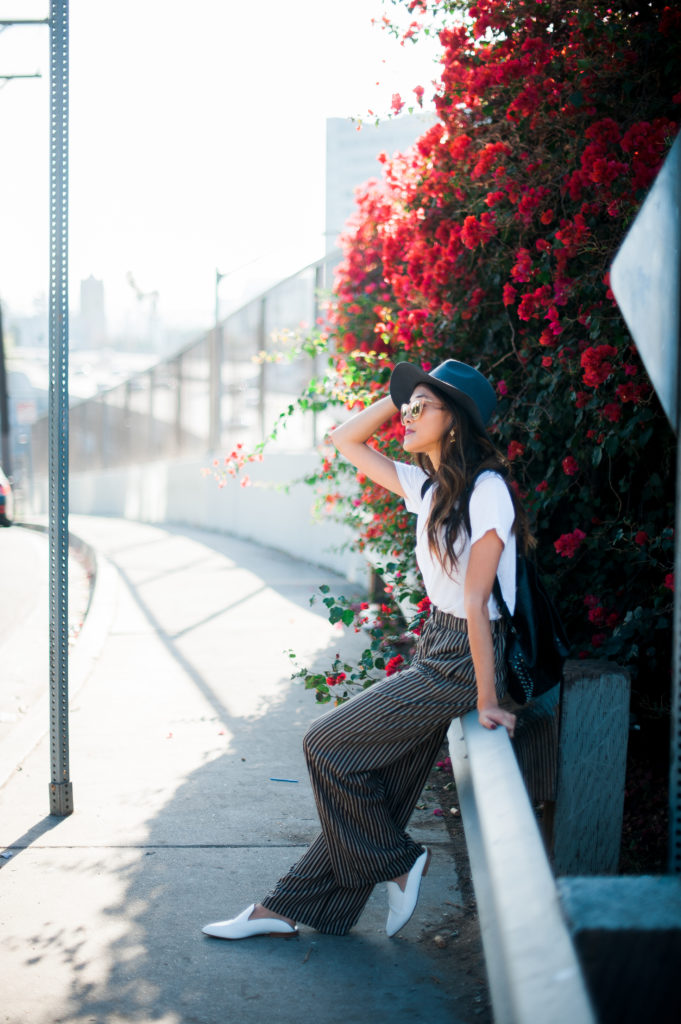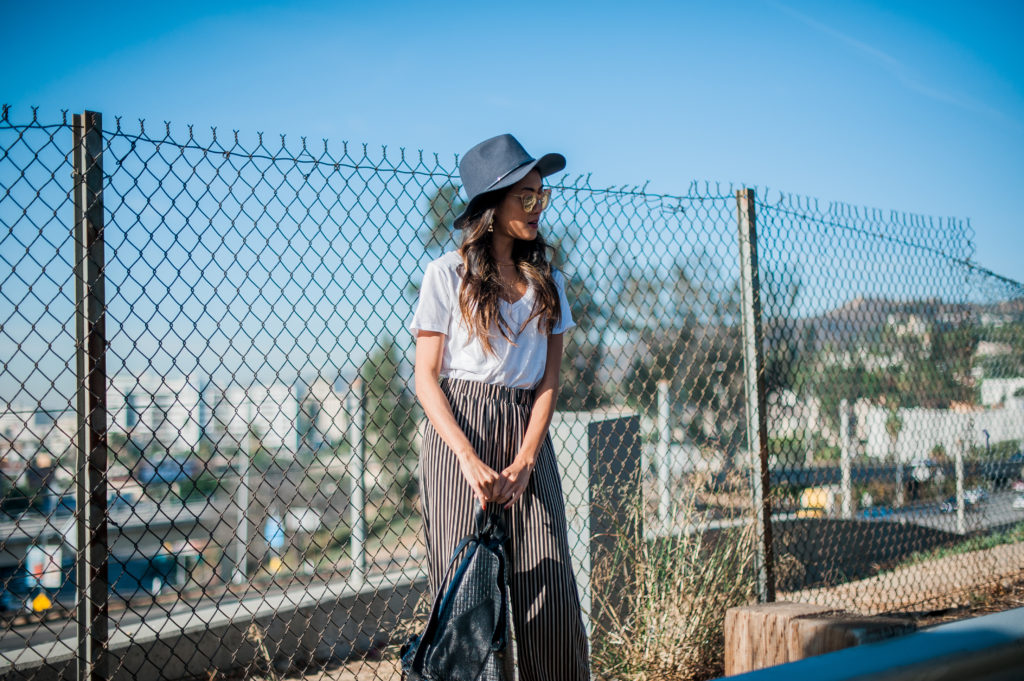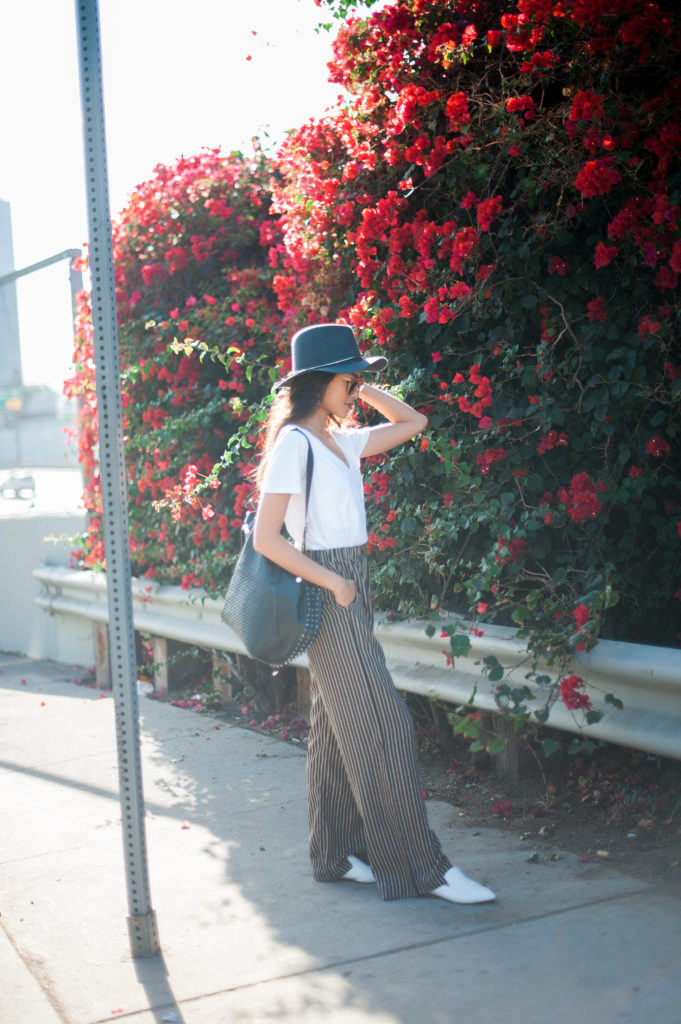 Easy tips for creating a more thoughtful wardrobe:
+ Wait before pulling the trigger.
Before you buy anything, wait at least 24 hours. You'll find that once something sits in your cart for a day (or more), you might change on your mind on just how badly you *need* that new swimsuit.
+ Set an expiration date.
Determine what amount of time an item can go unworn in your closet before it gets tossed. I made a rule that if it doesn't get worn in a year, it's out. Don't be afraid to throw out or donate clothes you don't wear anymore!
+ Create a clothing hierarchy.
Not all items are created equal. Think long and hard about how much you're willing to spend on clothes. Set some guidelines for where you're willing to splurge. Ex: a good leather or denim jacket will last you forever. It will also most likely be pretty badass once it's worn in and vintage. Sunglasses, on the other hand, often get lost (depending on who you are). So they might be an area where you want to spend less. Same goes for swimsuits – I've found that I'm in a swimsuit less than 20 times a year, but have enough suits that I could wear a different one each time.
+ Determine what pieces get the most wear.
I spend the majority of my week in clothes I can wear to the office (which luckily is fairly casual) and workout clothes. With that said, I'd still rather buy a classic pair of denim or a cozy sweater than yet another pair of black leggings.
+ Allow for some "fun" or one time pieces.
Sometimes you just gotta get a special piece for your birthday, or your friend's birthday, or whatever. If it's something you know you're only going to wear once, think about if there's any potential for it afterwards. Can you gift it to a sibling or friend? Maybe it has good resale value on a site like Poshmark? Or you'll wear it again a few times a year for many years to come? (Ski clothes, a dress you're determined to wear to more than one wedding, a beach cover up you'll pack for every upcoming trip). If it can't be worn to the office, needs to be reconsidered.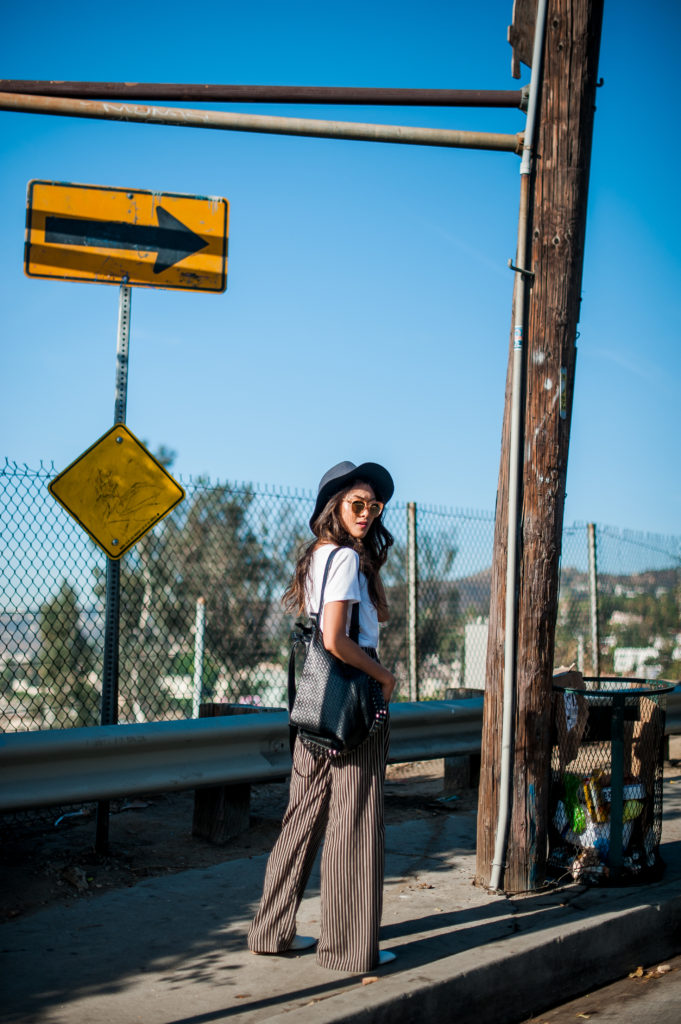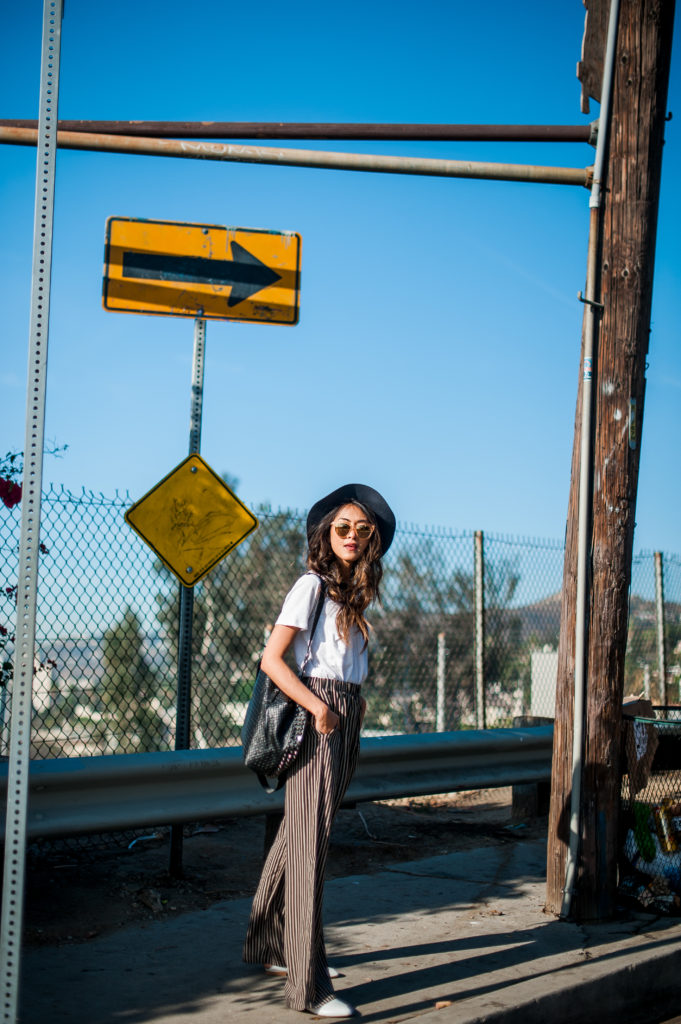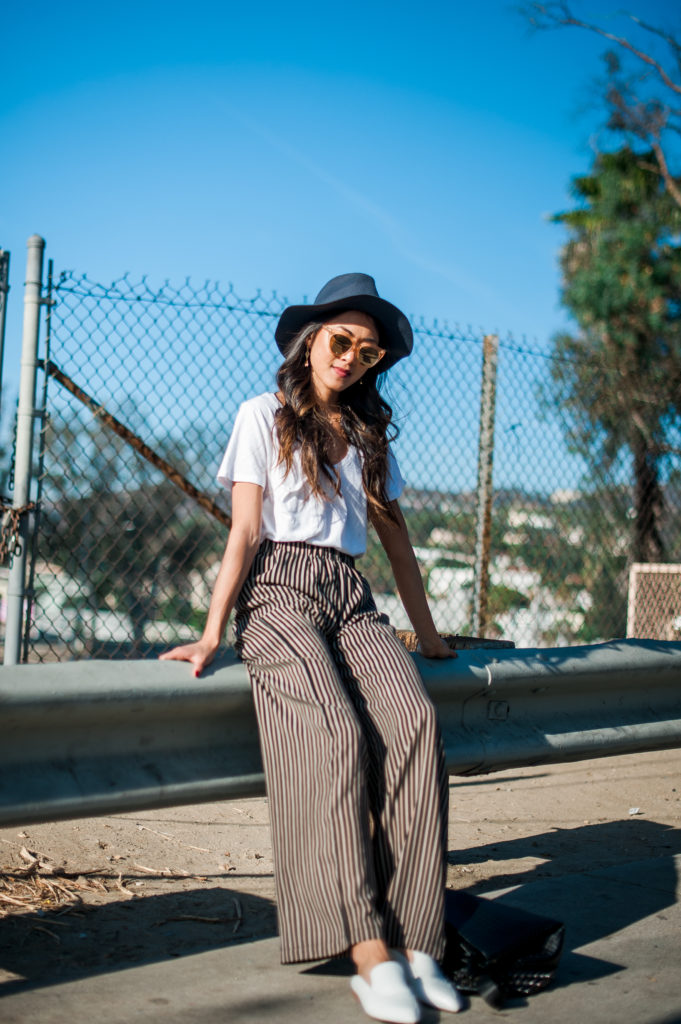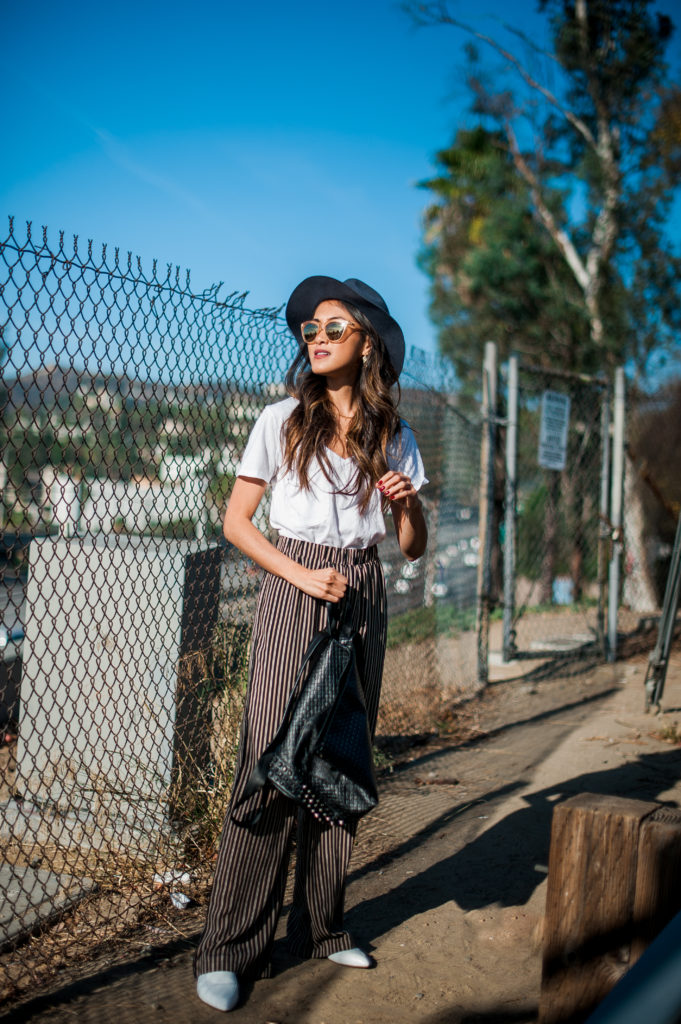 Some pieces of mine that have been getting a ton of wear lately? These striped pants from Flair the Label (surprisingly versatile – think with a plain tee or black turtleneck during the day or paired with a crop top or bodysuit at night), my favorite backpack from Sticks + Stones, and these white slides from Chinese Laundry.
top: similar | pants: flair the label | hat: michael stars
backpack: sticks + stones | shoes: chinese laundry

SaveSave