Office Style with Lulus + Creating a Personal Growth Plan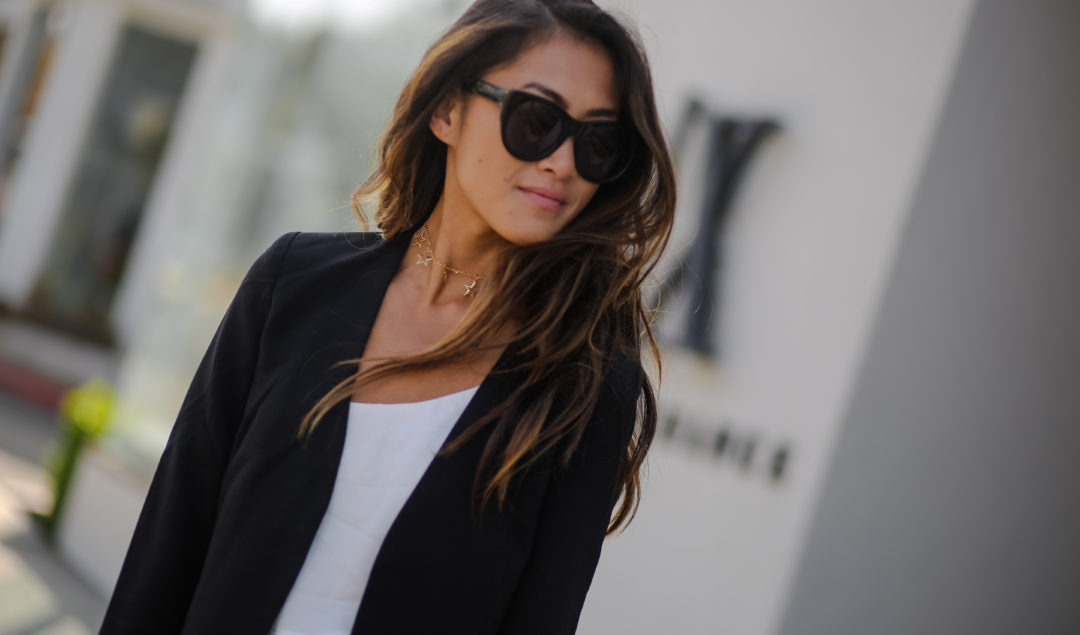 This post was sponsored and written in partnership with Lulus. As always, all opinions are my own. So excited to partner with Lulus to bring you another post today! Let's talk about something very, very important for those of us with a 9 to 5 – office attire. (Freelancers, you're off the hook!). For most of us with a corporate job, there is a range of acceptable dress codes to follow for office style. As a general rule of thumb you want to look put together and professional – never sloppy or inappropriate. I still remember my first suit I bought in college for job interviews, and how I went shopping for work clothes for my internships and my first full-time job out of school.
To be completely honest, work clothes aren't my favorite. Especially if you're fortunate enough to have a more laid back dress code (which I've noticed almost everywhere in Los Angeles!), spending a ton of money on office attire isn't ideal. My suggestion would be to build a capsule wardrobe for the office and mix and match. Even when I had my more business professional wardrobe for consulting, I stuck to a foundation of a handful of dress pants and pencil skirts, blouses, cardigans, and blazers. Keep it simple, stupid.
Luckily, Lulus offers a range of clothes that are perfect for the office but won't break the bank. And even if you're not a pencil skirt or slacks kind of gal, don't worry! Lulus has you covered.
A classic black blazer is a MUST, as are silk tops in a variety of colors – I try to stock my closet with one in every color, but a good neutral base is essential! Think white, gray, black, nude, navy. You can't go wrong with a neutral wardrobe foundation for the office. I don't wear slacks anymore (sorry not sorry) because I'm lucky enough to get away with jeans and more casual pants in the office, but leather leggings are a good alternative if you can find a pair that isn't too tight.
See below for complete details on my outfit from Lulus "Office Chic" section.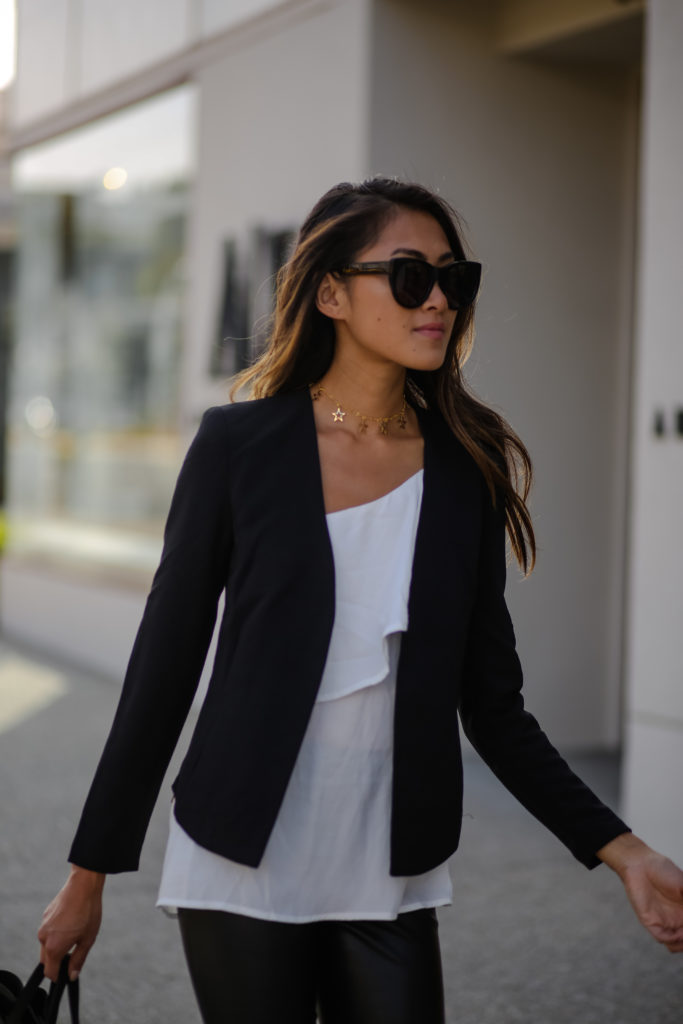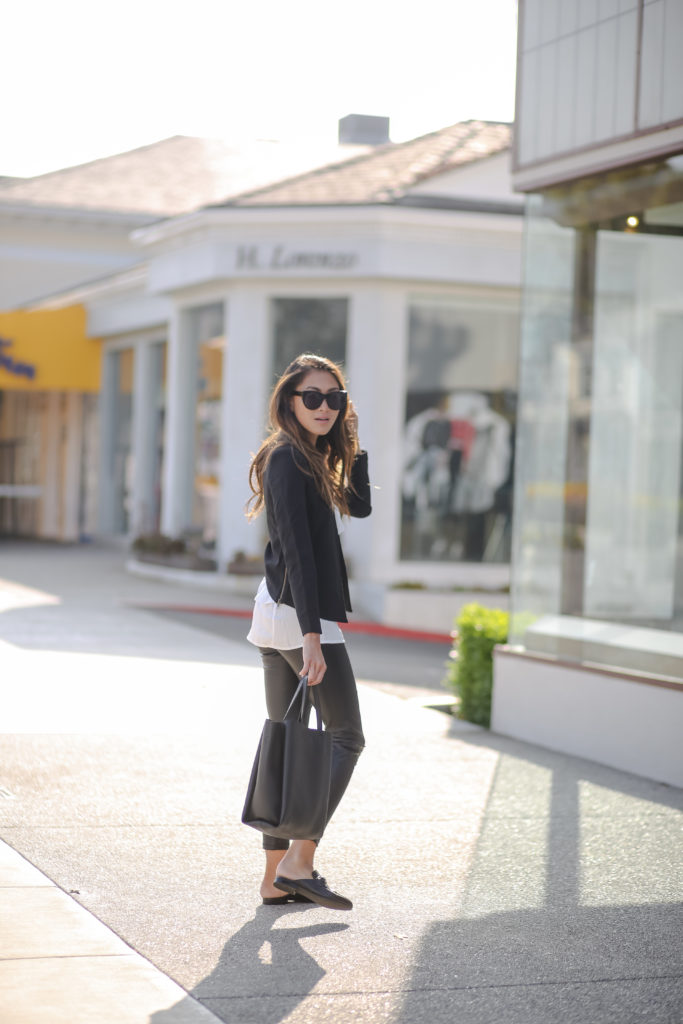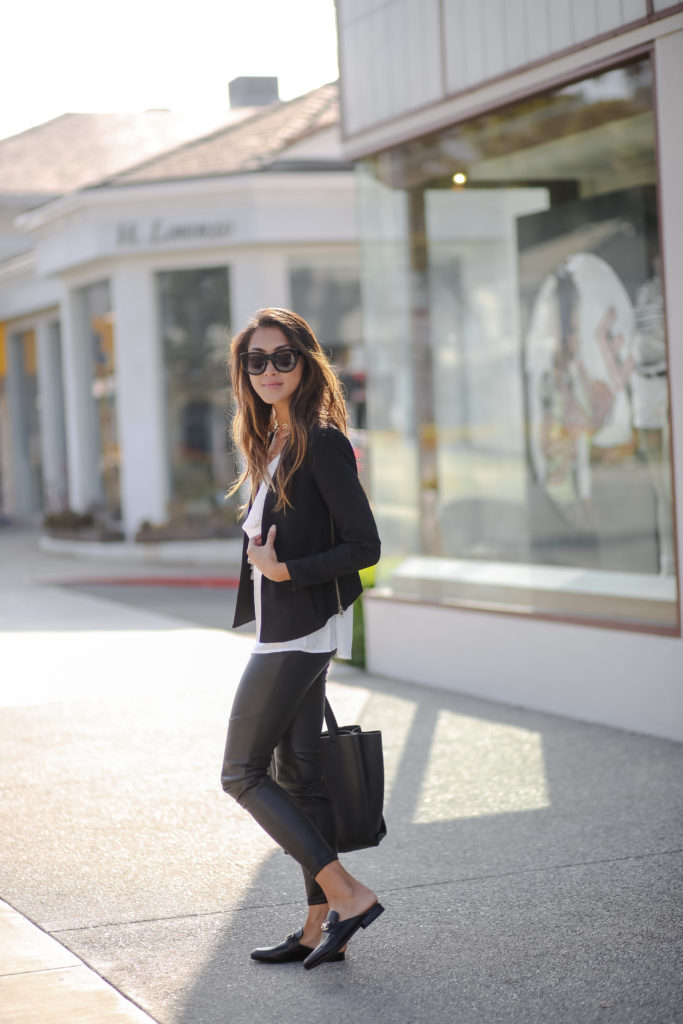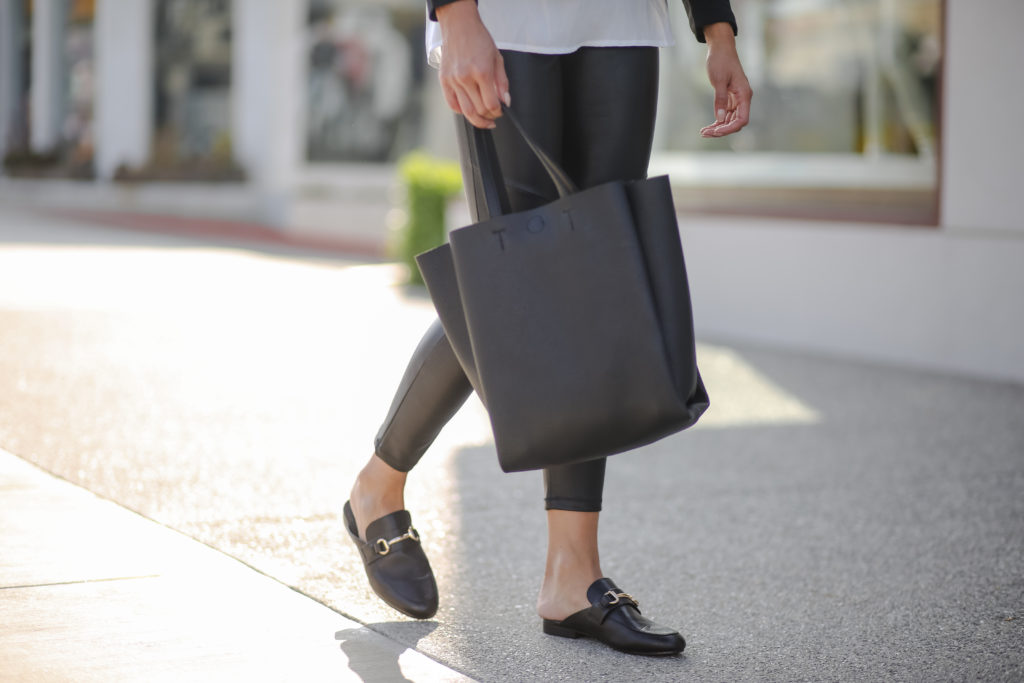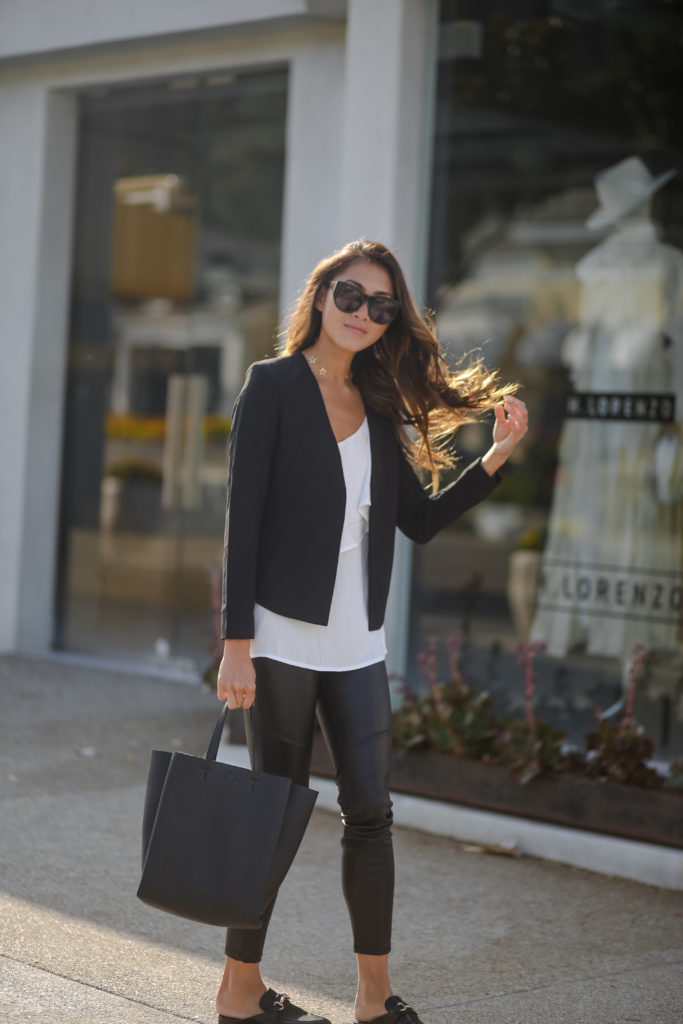 OK – now that you're dressed for success, let's talk about success in and out of the office. Setting concrete goals and creating a personal growth plan is so important for tracking and measuring self-development.
Let's talk about self-development.
I'm not perfect. No one is. I don't aim for perfection, but I am always looking for ways to improve myself and be a better person. We all are! Whether we are aware of it or not, we are constantly changing and growing. Sometimes it is a result of circumstance and experience, other times it is intentional. I am all about intentional self-development. It's also a quality I love to see in other people. My boyfriend has built his career around self-development. Many of my best friends are always trying to learn and grow. Wanting to focus on self-development is awesome! This can happen in many ways. Sometimes self-development is about learning a new skill or improving an existing one. Maybe you want to be a better cook, learn to speak a new language, or pick up a new hobby.
Self-development can also be around more intangible qualities – how to become a better person. Maybe you want to be kinder, more patient, or generous. You might want to travel to experience more cultures and be more empathetic or open minded. Or maybe you want to dedicate your time to volunteering or mentoring. Whatever aspect of yourself you want to focus on, there are options for self-development!
What is personal growth?
Although every individual's definition of success is different, we are all on a lifelong journey to become the best version of ourselves. The first thing to do is define what success means to you and identify the areas you want to improve in. Personal growth then becomes the process we go through to understand and continually improve ourselves. Again, this can look different for everyone! My definition of success and goals for personal growth may look very different from yours. My vision and goals for personal growth have changed tremendously in even the past year!
If you're not sure where to begin, think about areas for personal growth. These can be professional, social, mental, emotional, spiritual, or physical. What are the areas you want to improve in?
What is a personal growth plan?
There's no such thing as being too prepared! Not saying you should plan out every second of your life, but it doesn't hurt to have a vision and a plan to achieve your goals. My favorite podcast lately has been "How I Built This" and the other day I heard a quote that I absolutely loved: "luck is the intersection of opportunity and preparedness."
How I'm going about thinking of my own personal growth plan: journaling, goal setting, reading, and talking to as many people as possible.
Have you ever thought about a personal growth plan? Any resources or tips you found helpful?
xx, Amy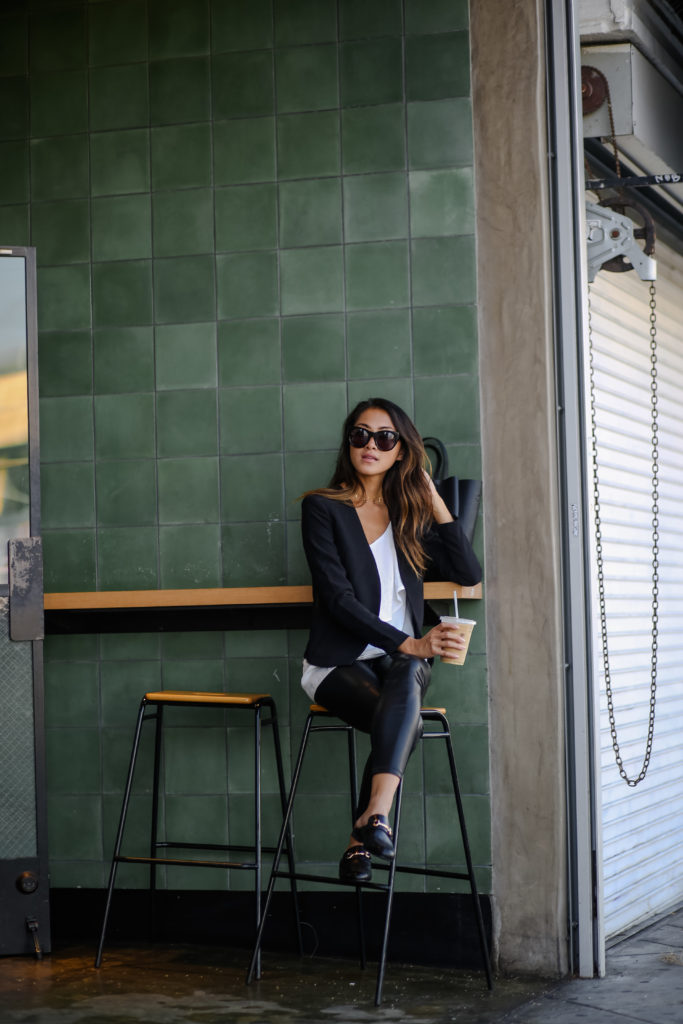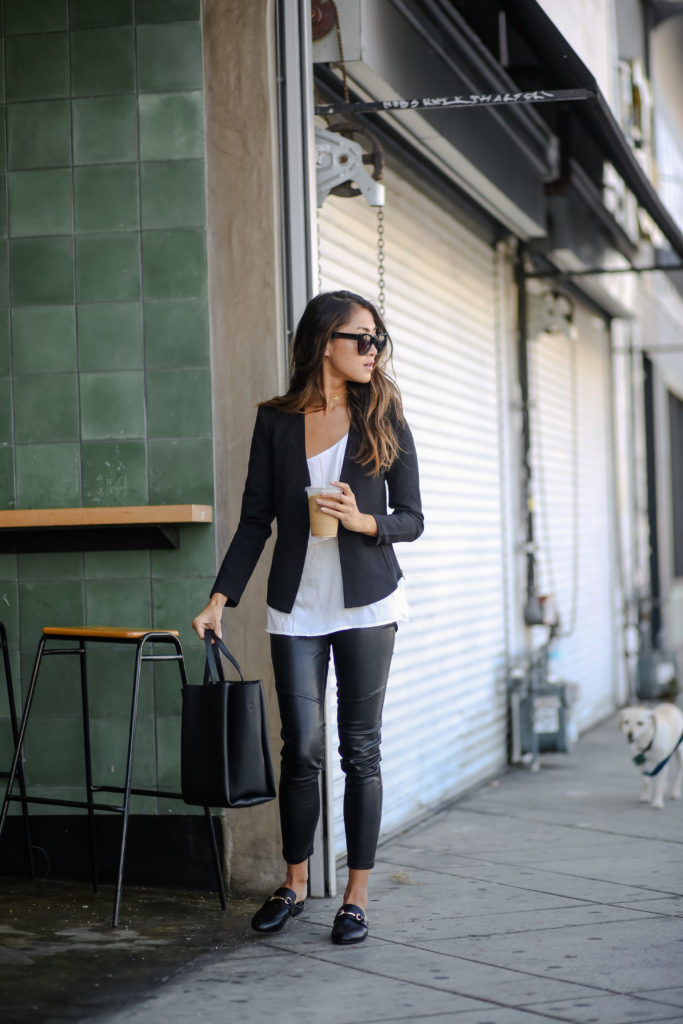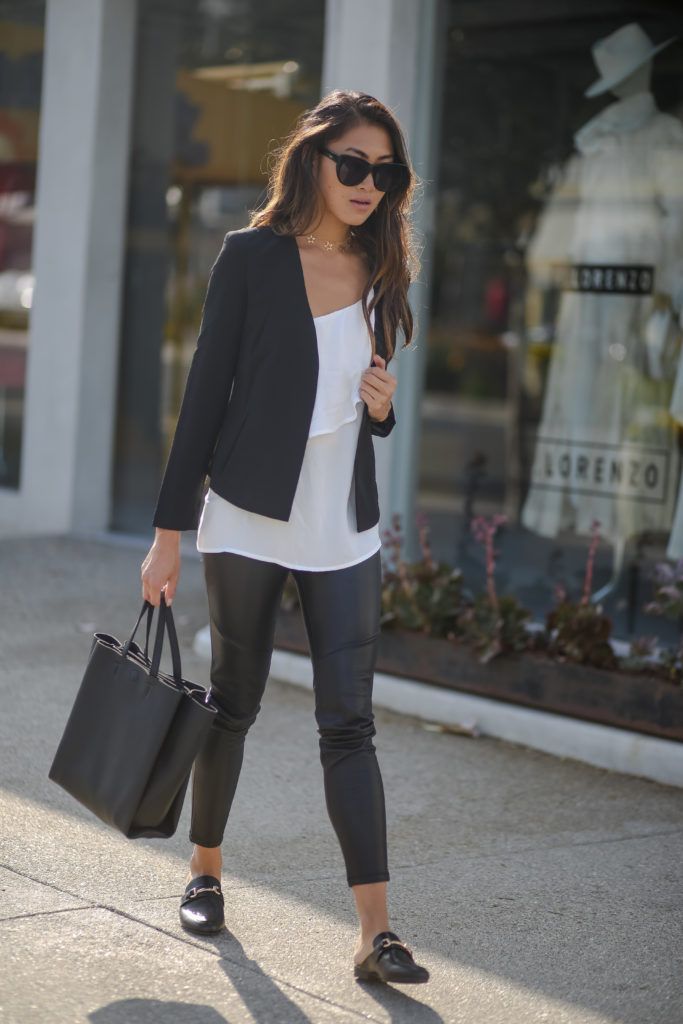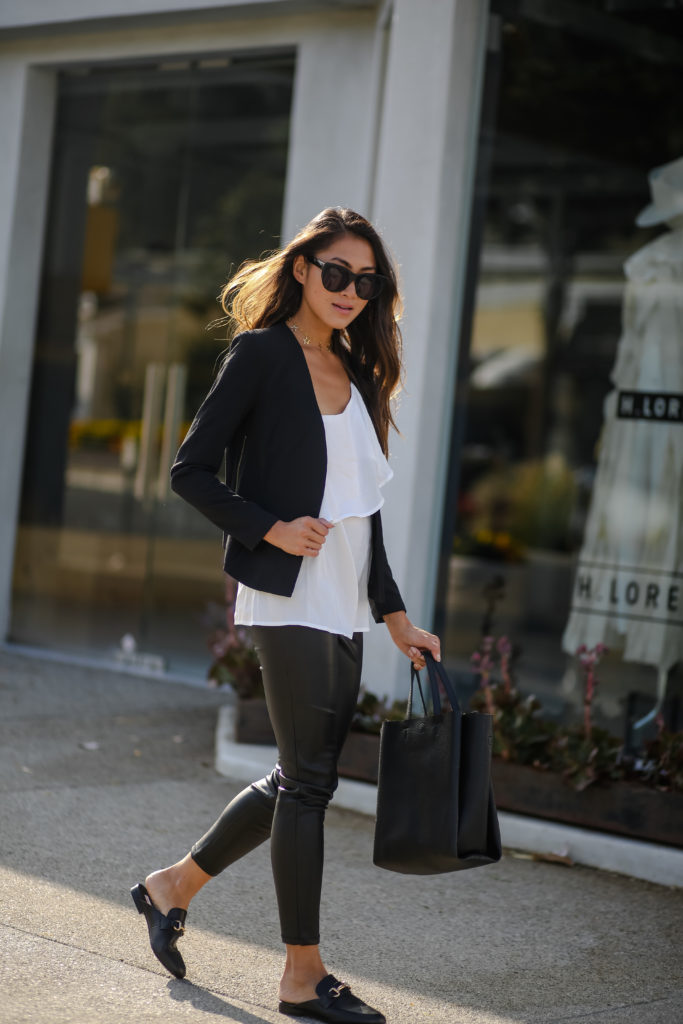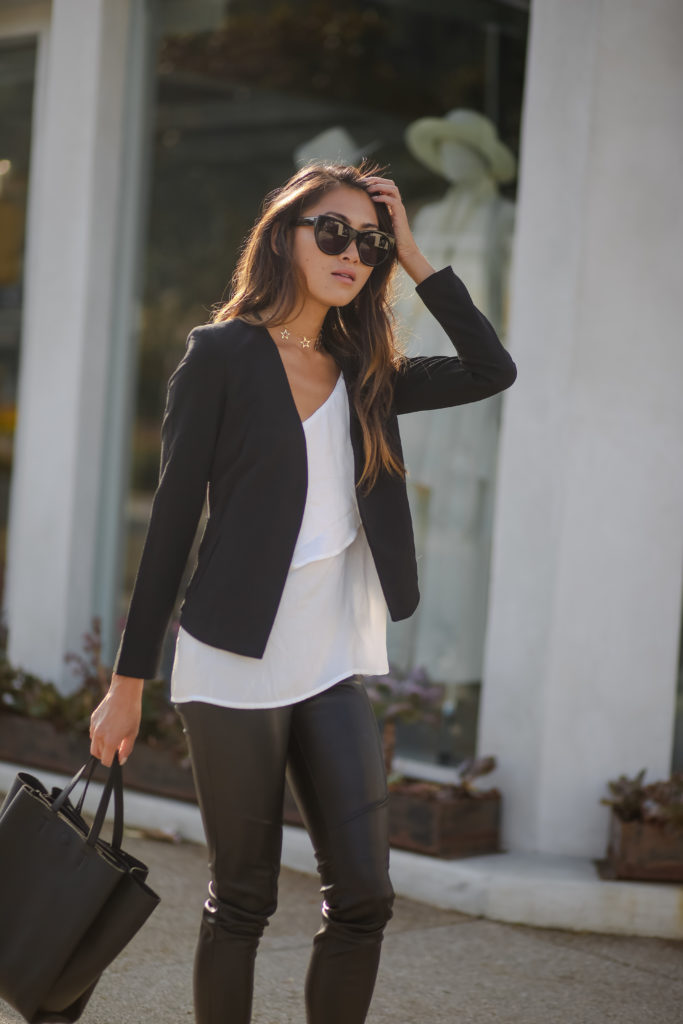 top: lulus | blazer: lulus | leggings: free people from lulus
bag: lulus | shoes: steve madden from lulus