My Go-To Night Out Look
It's the weekend, and we all know what that means! Whatever your weekend plans are, it's always a good idea to have a formula for getting dressed on the weekends. You know, to make things simple.
Lately I've been all about simplicity. Simplifying my home by cleaning out my apartment and closet (a project that took hours and is still ongoing), simplifying my diet by meal prepping and finding easy recipes, simplifying my beauty routine by overhauling my makeup collection… like I said before, I'm having a total Marie Kondo moment with everything in my life.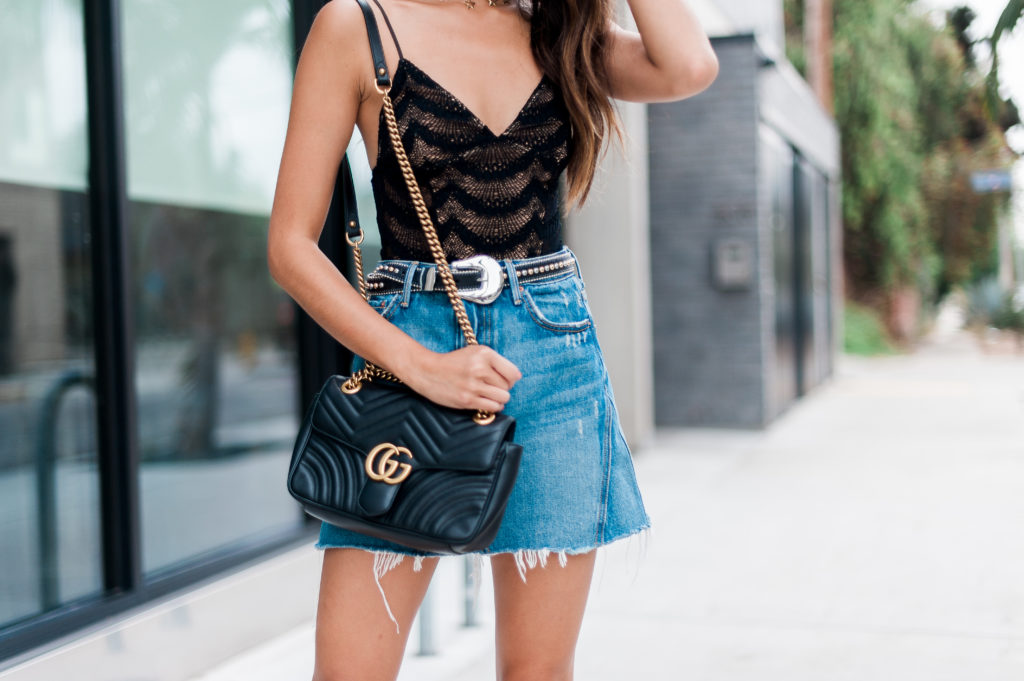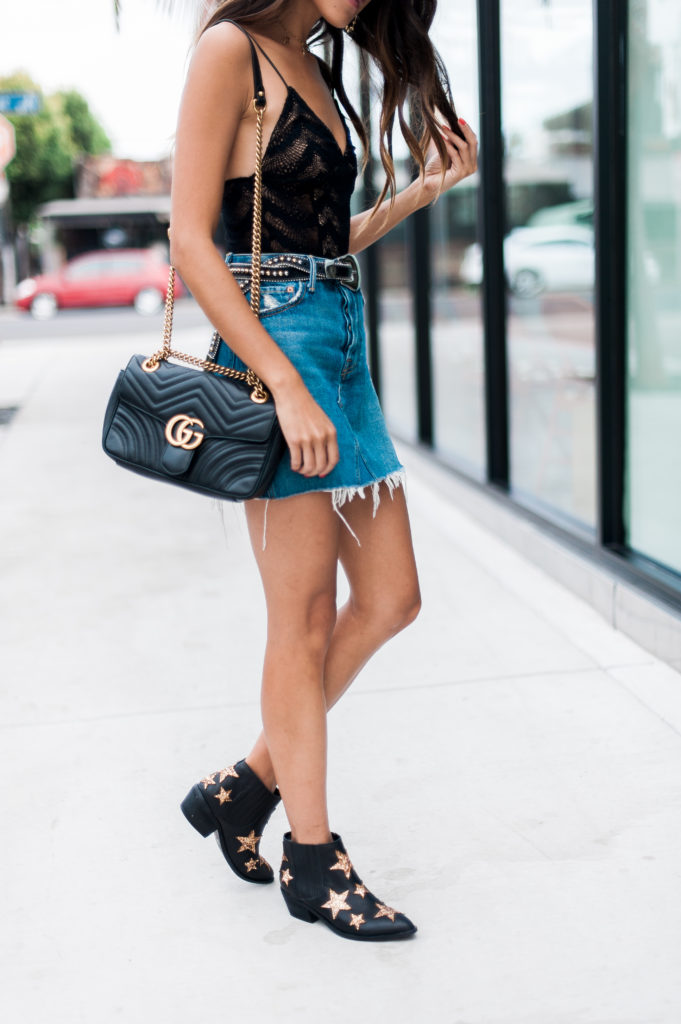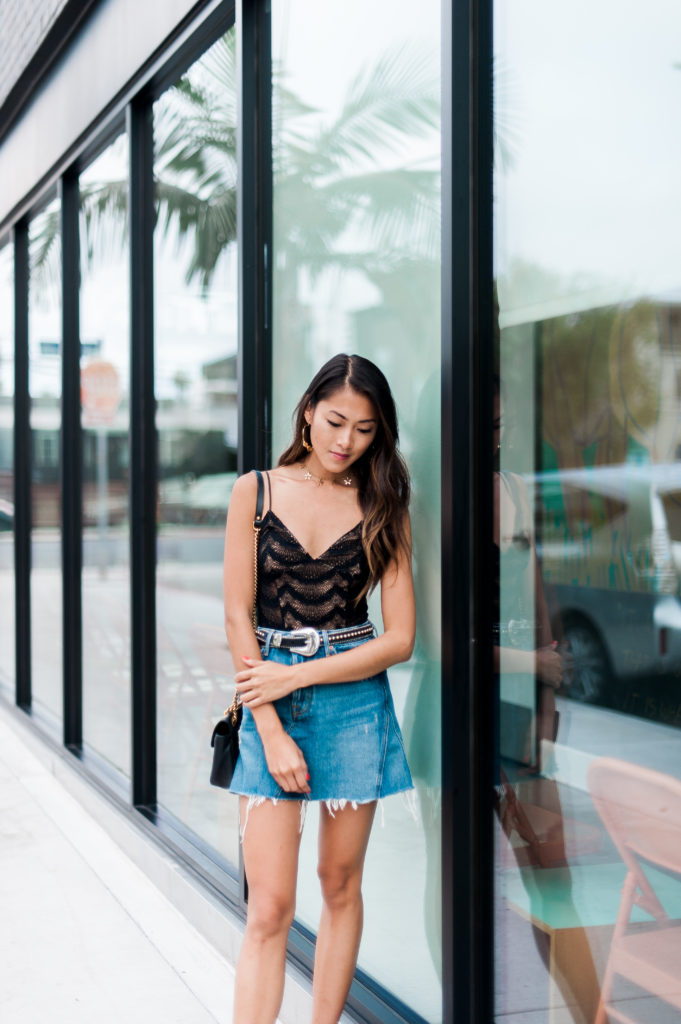 Getting dressed for nighttime can be, um, challenging. Because I am so past the bandage dress phase of my life (RIP) and don't often go out, I need things to be easy. The most reliable formula for me is always denim and a bodysuit. You can mix and match the types of denim and tops, but this is consistently a winner in my book.
This bodysuit is Nightcap from Haute and Borrowed and it is one of my favorite pieces I've ever rented from them. In case you missed my review of the service, you can read it here. It's the best service and you'll never complain about not having anything to wear again because your closet is always changing. MAJOR WIN IN MY BOOK.
The great thing about Haute and Borrowed is you can rent more unique, stand out pieces (think: colorful dresses, loud patterns, on trend accessories) and save your money for the stuff you'll wear all. the. time. Items to invest in: a leather jacket, a form fitting blazer, quality shoes (booties for me), and denim. Things that people won't question you for wearing over and over again (and if you buy high quality pieces, they will actually last you forever. Or at least 10 years).
Case in point: this denim skirt. I wear it all the time and I still love it. Same goes for this belt and bag. I really debated getting this bag and I'm so happy I did, it goes with everything and black is always a safe bet when it comes to handbags.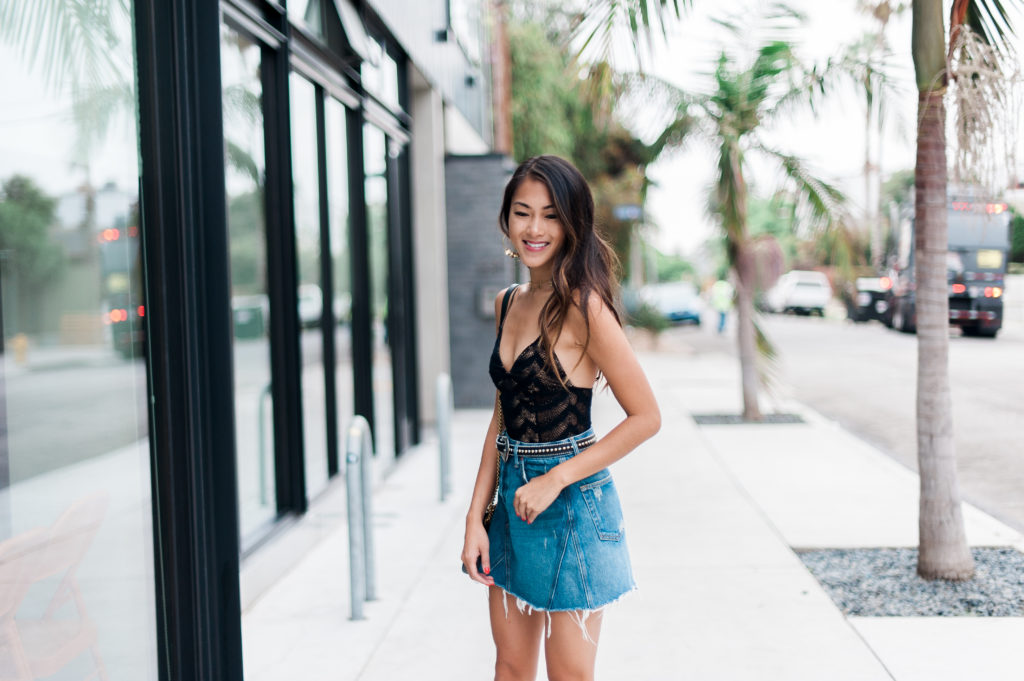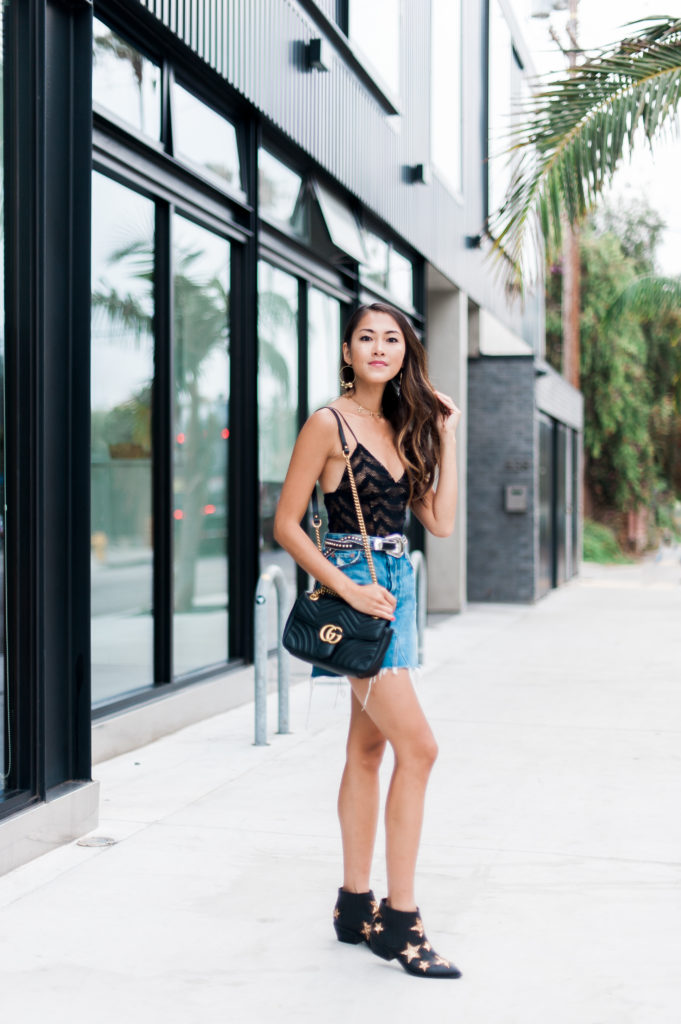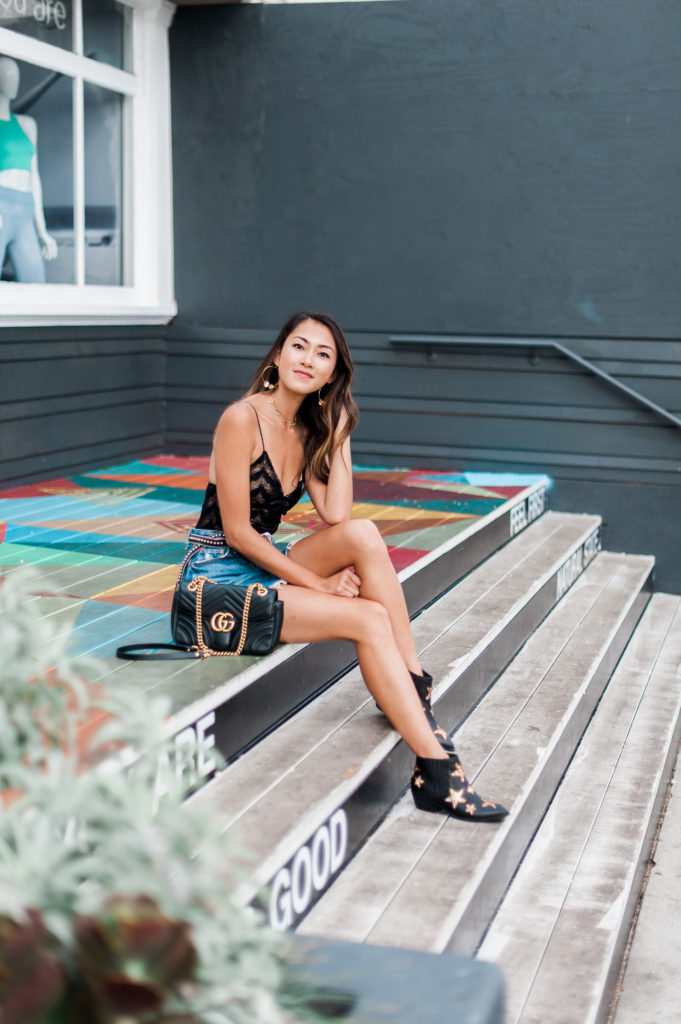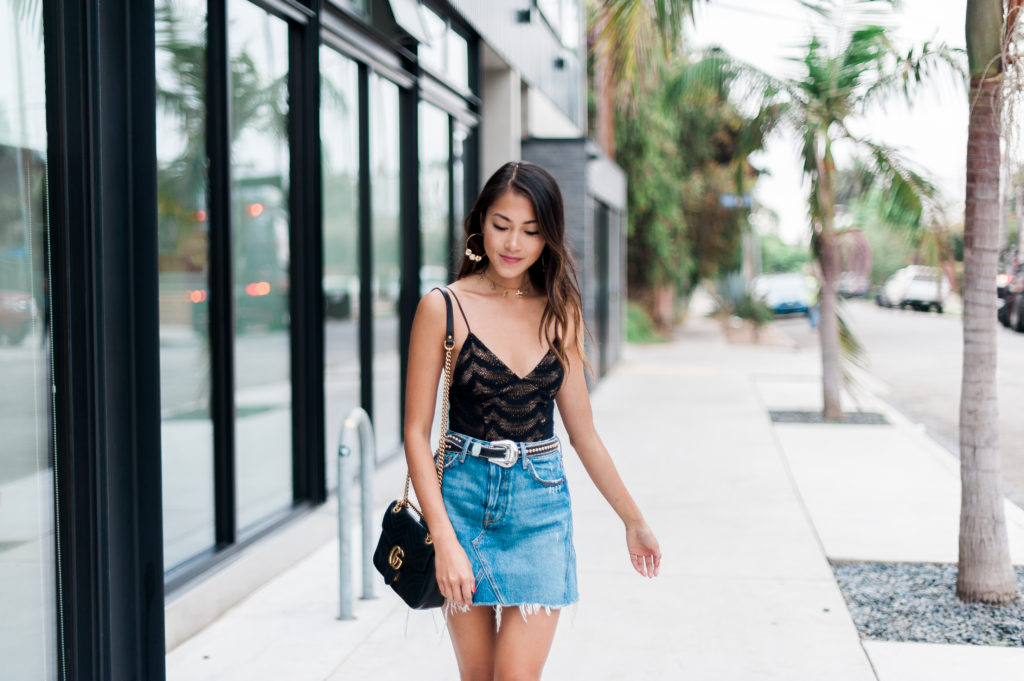 Complete details on this entire look are below, as well as other bodysuits and denim pieces I'm digging. Happy weekend!
xx, Amy
bodysuit: similar | skirt: grlfrnd | belt: b-low the belt
shoes: chinese laundry | bag: gucci | earrings: similar