Wear With Everything – How to Style a Corset Belt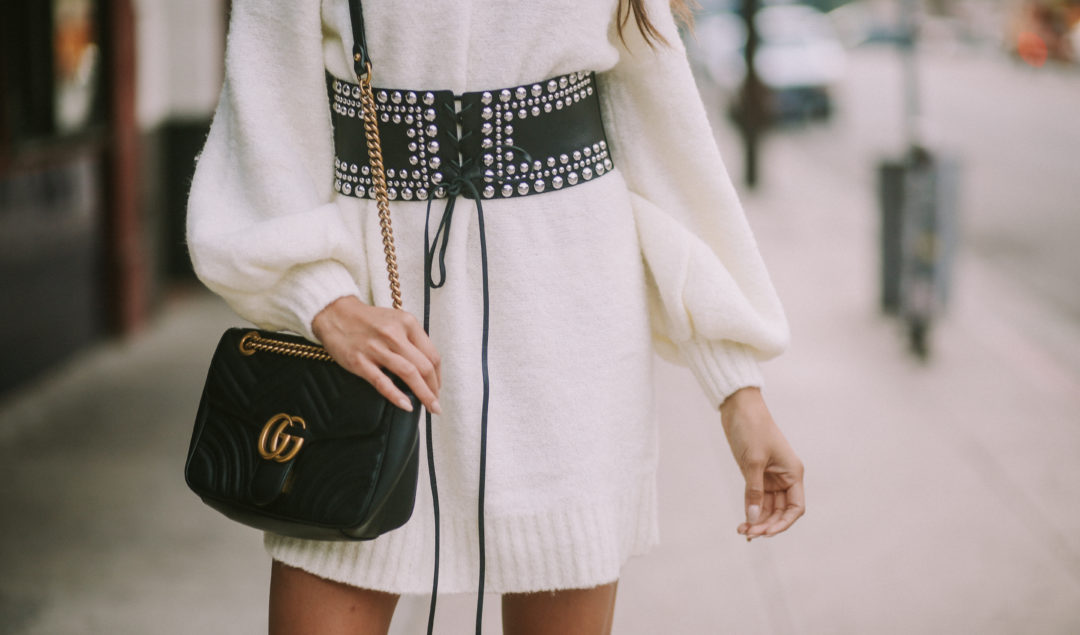 Belts are having a moment.
The right belt can totally make an entire look, sometimes I don't even opt for any other accessories. B-Low the Belt makes my favorites season after season. These belts are on trend, edgy, and go with everything. Most importantly, they won't break the bank.
The Barcelona belt is my all time favorite, but their most recognizable style might be the Bri-Bri. Naturally, I had to scoop up some new styles this season.
My current favorite is this incredible corset belt. Corset belts and built in corset styles have been trending for several seasons now, but the look isn't letting up anytime soon.
This season, a corset belt is an easy piece to add to your closet that you can wear with almost anything. I promise it'll make it look like you tried much harder to get dressed than you did.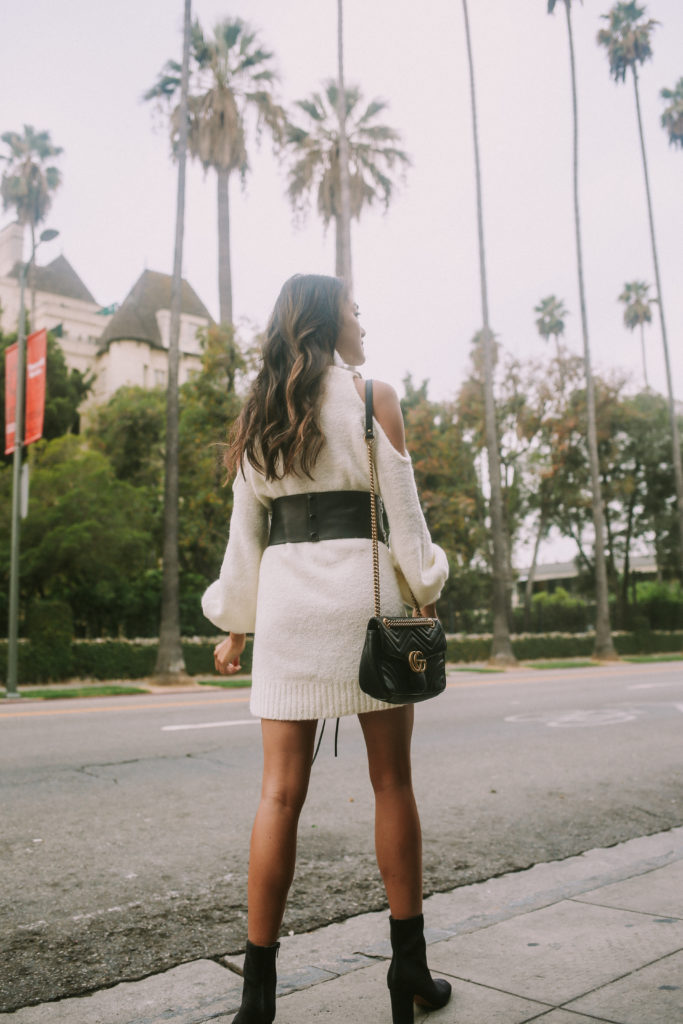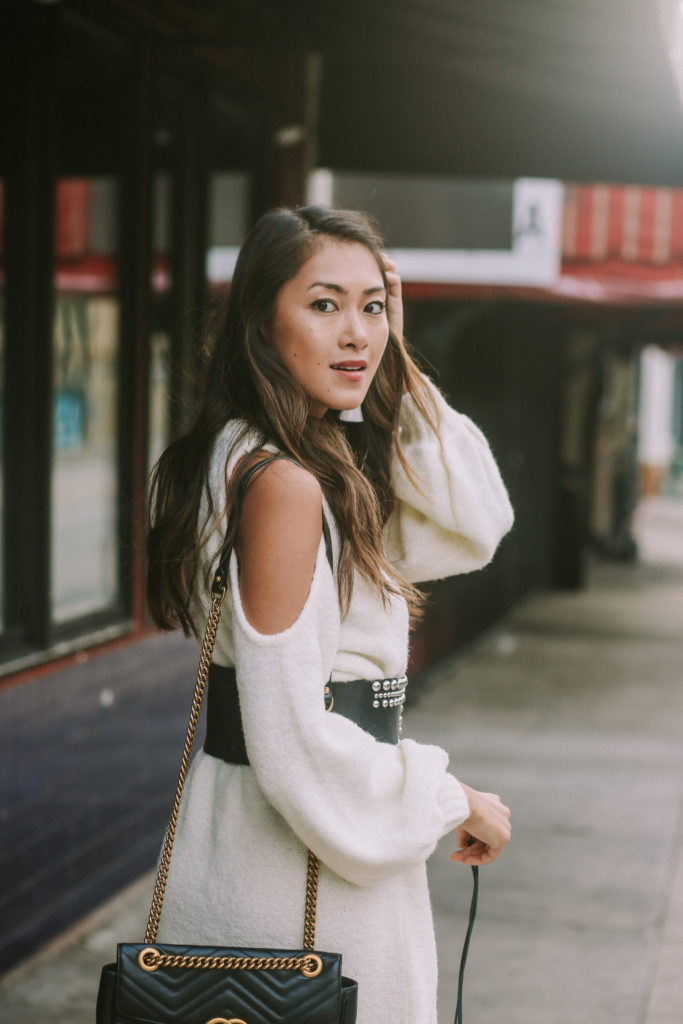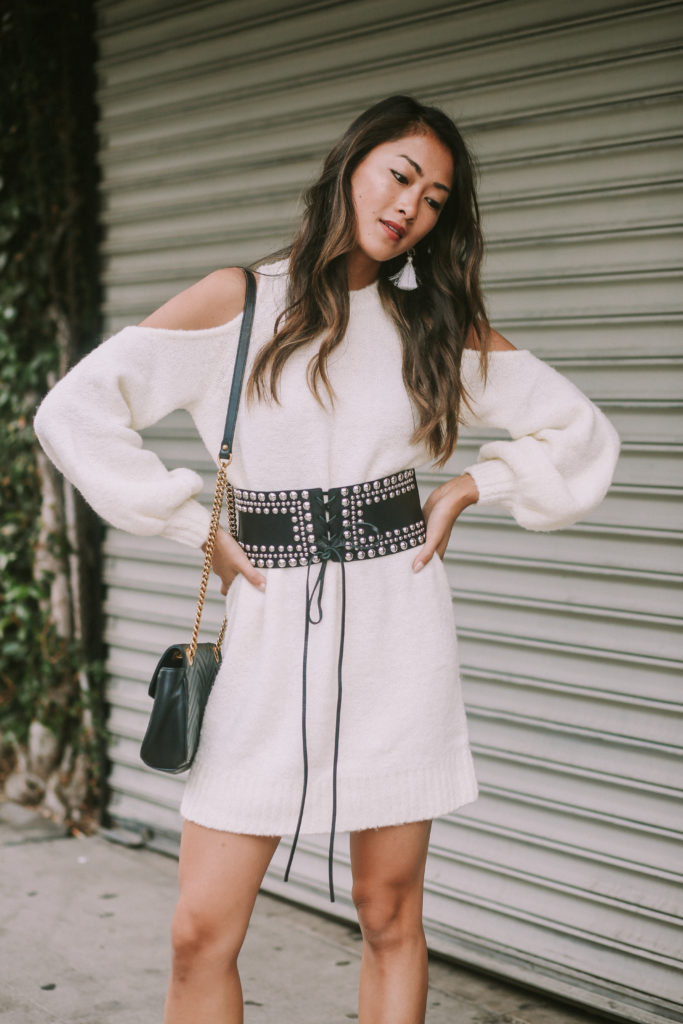 Styling A Lace Up Corset Belt:
My favorite way to wear a corset belt at the moment is over a slouchy, slightly oversized sweater dress. You can also wear it over a t-shirt, t-shirt dress, slip dress, or over a high-waisted skirt – it's surprisingly versatile! I didn't think it was a trend or look that I was going to incorporate into my wardrobe, but I changed my mind after seeing this style from B-Low the Belt. And of course, a corset style is always flattering on every body type as it accentuates your waist and can create the illusion of curves. This is definitely a look I will be repeating all season.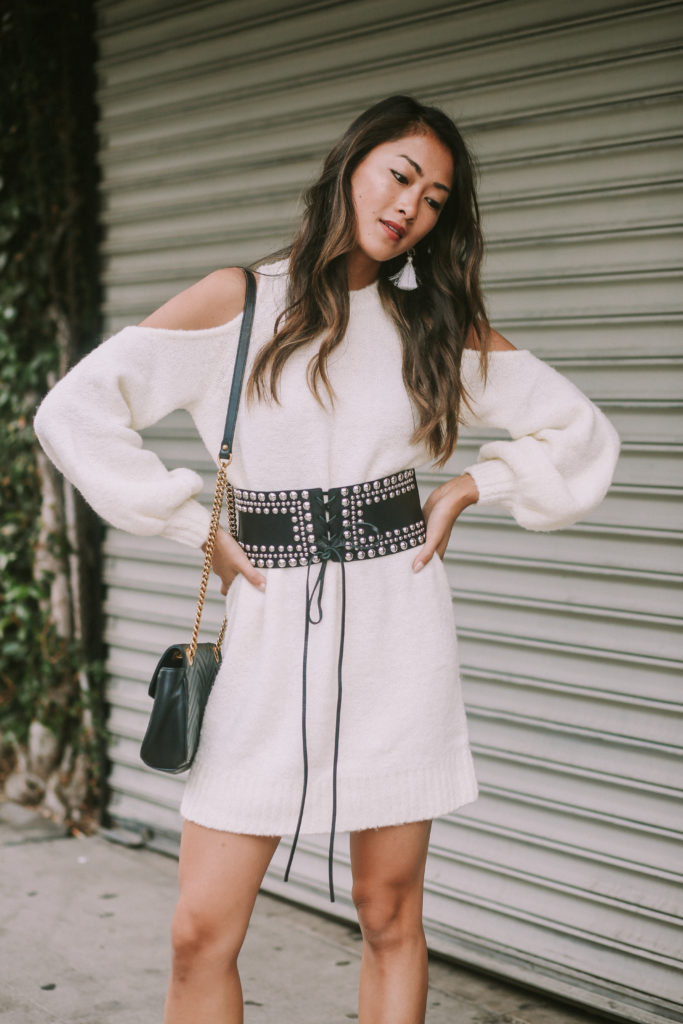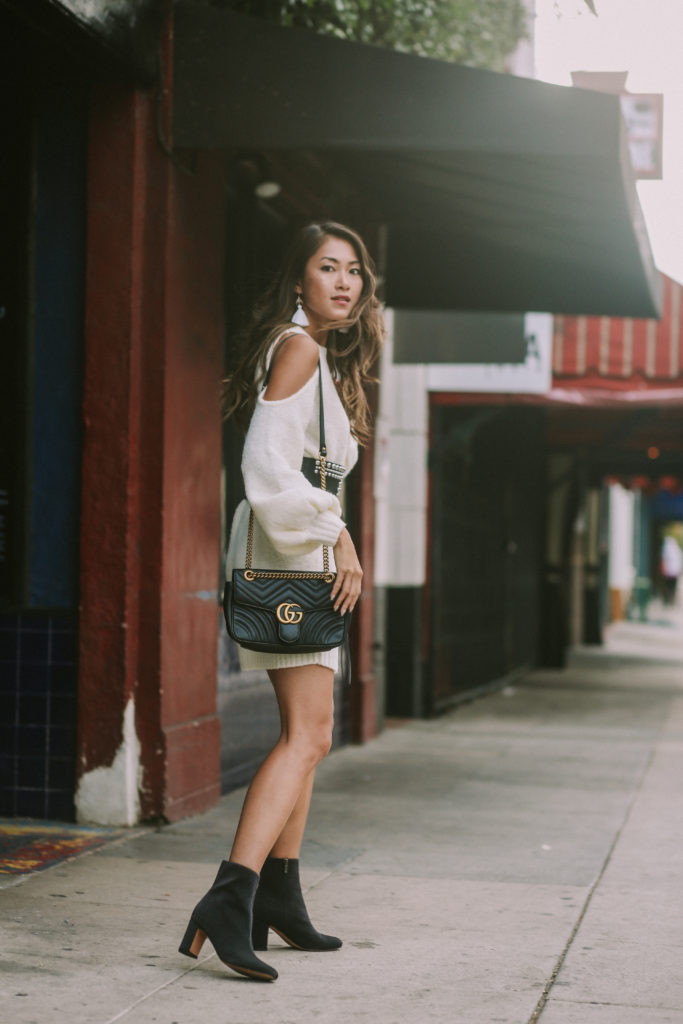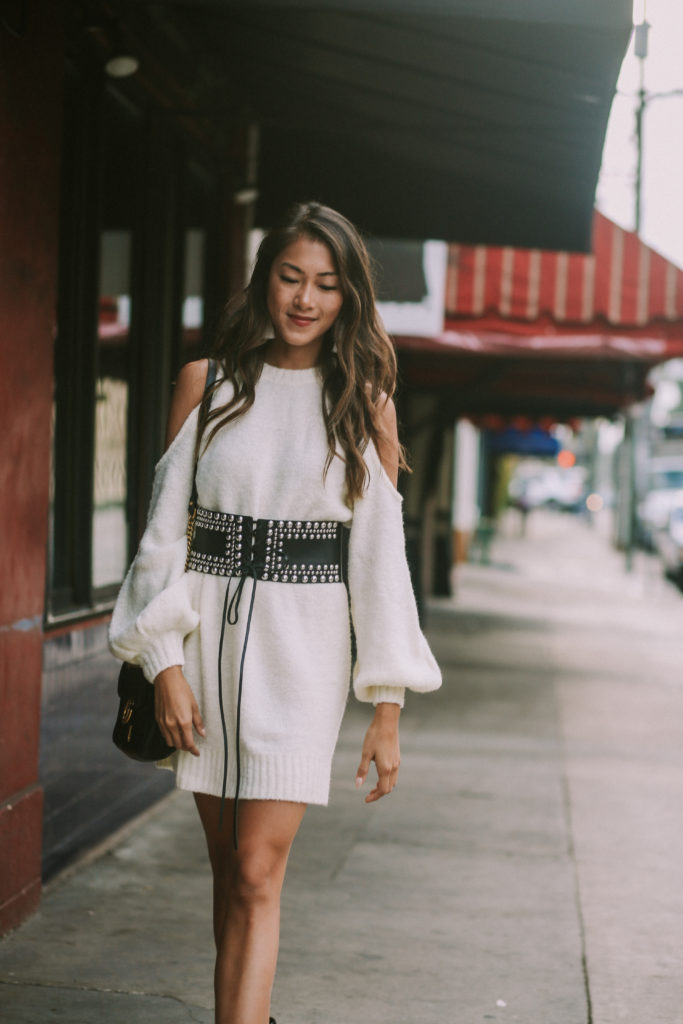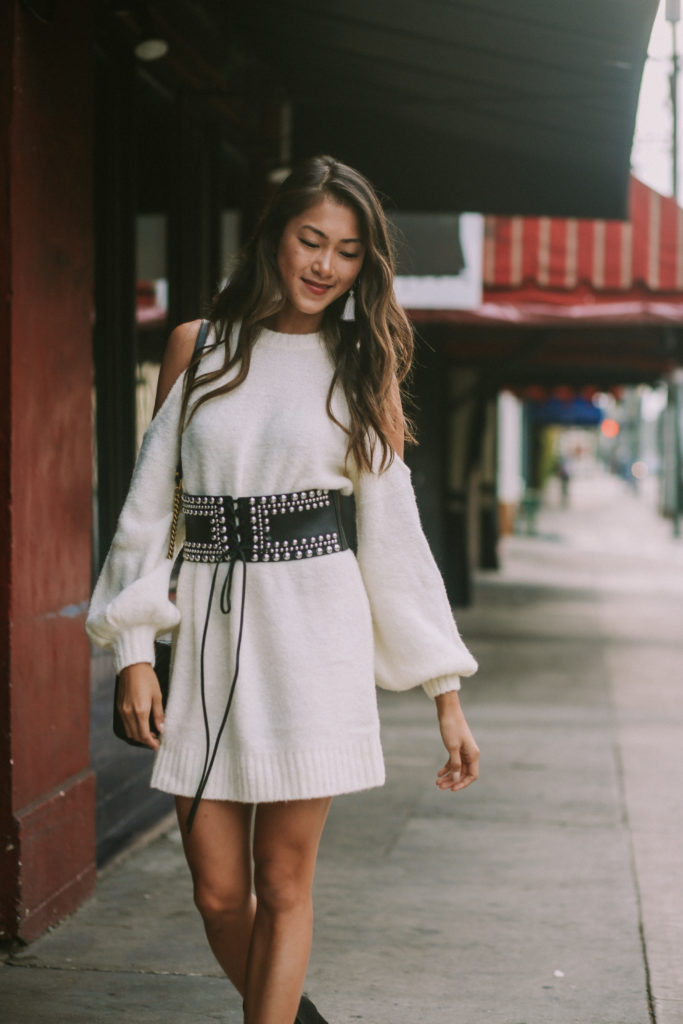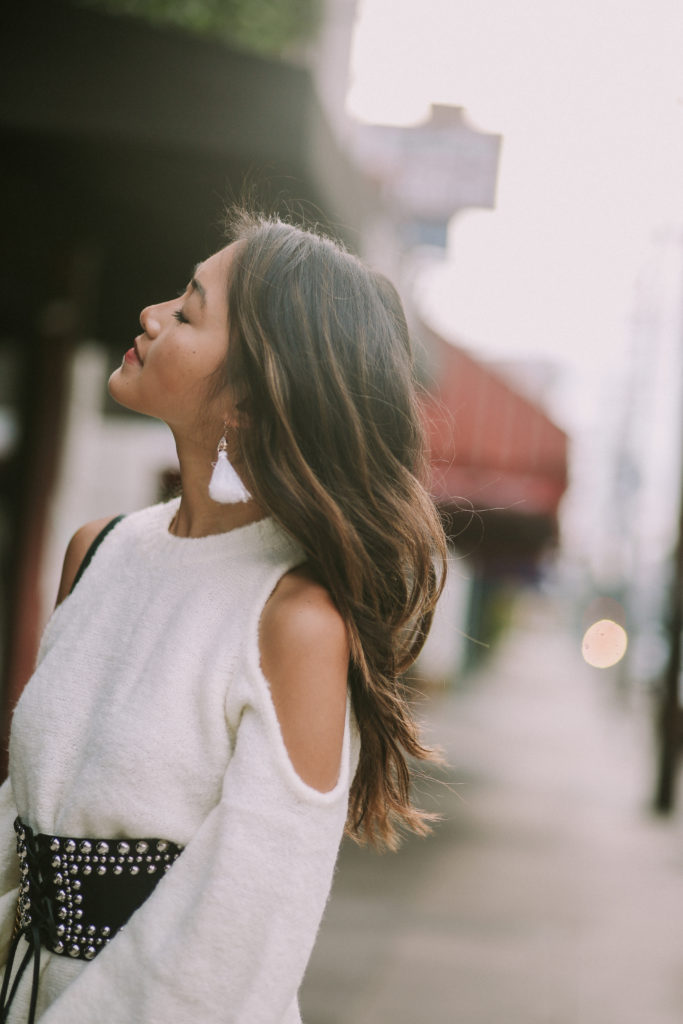 I also picked up some other styles from B-Low the Belt for fall and have been loving them over denim and dresses. What are your thoughts on corset belts?
Is this a look or trend you'd try this season?
Also, if you love these styling how to's, check out my go-to night out look.
dress: lovers + friends | belt: b-low the belt 
shoes: marc fisher | bag: gucci | earrings: elizabeth stone