How to Tackle Your To-Do List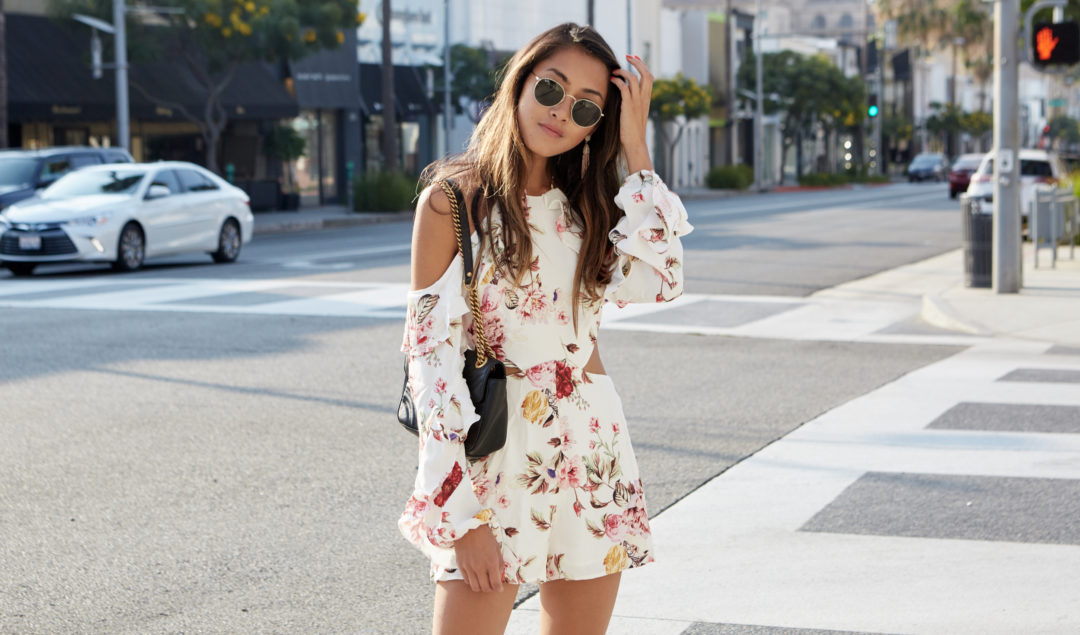 Mondays can be a reaaaal bitch. Don't get me wrong, I love starting the week feeling refreshed and ready to go. New week, new goals – am I right? However, with those new goals comes a laundry list of things to do. Raise your hand if you're as obsessed with making lists as I am. Now raise your hand if you struggle with getting everything on said list done. If you're still a little groggy from the weekend, it can be hard as hell to motivate yourself to even begin to tackle your to-do list. It's a seriously daunting task!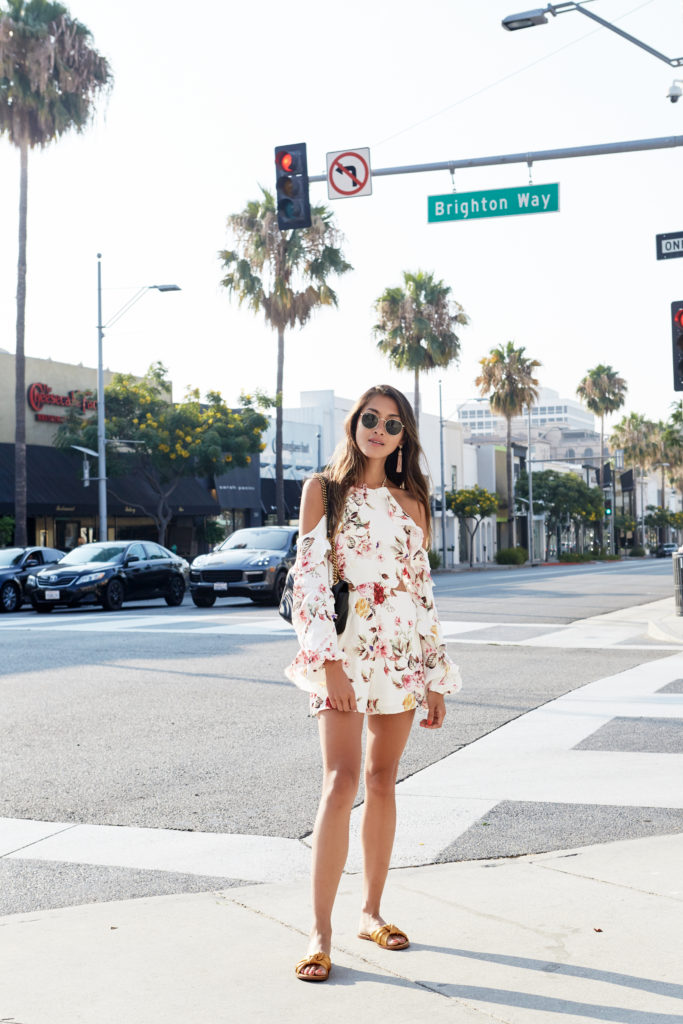 Here are the best ways to tackle your to-do list to have the most productive week ever.
Time block. This is probably one of the best productivity tools I've discovered. I am the biggest fan of time blocking. It really forces you to focus on the task at hand and nothing else. Short bursts of effort work well for me. 100% concentration for 20-30 min chunks, and then a 5-minute break. Depending on how I'm feeling, I'll work for longer or shorter periods of time, and adjust my breaks accordingly. With that said, time blocking works best if you're not being distracted by anything else.
Which leads me to my second tip…
Turn off social media. Nothing kills productivity faster than checking your phone or social media. If you're serious about getting things done, turn your phone on airplane mode. Use a website blocker or browser extension to prevent yourself from using social media or browsing the web.
Do the hardest task first. Who's guilty of doing the easiest tasks first, checking them off our list, and then getting stumped by the harder stuff after? If you do the challenging stuff first, the rest of your tasks will be completed in a breeze! This might be a bit of a personal preference, but I always like to get the tough stuff out of the way first.
Set realistic expectations. What does your to-do list look like? Be honest with yourself – is it full of little tasks and errands that you can get done quickly (laundry, cleaning, running to the drugstore, etc.) or is it more substantial? Maybe you're studying for a big exam or applying for jobs or school. These tasks take time and a lot of concerted effort – don't be upset or disappointed if you can't get it all done in one go.
Depending on how ambitious you're feeling, try to set one to three tasks a day that you HAVE to get done. Start small and work your way up. For example – some days, I make my main tasks 1. working out, 2. writing a new blog post, and 3. meditating for 10 minutes. Other days, it can be cleaning for 15 minutes and reading 20 pages of a book. It changes every day. Point being, mix it up and keep it spicy (can a to-do list be spicy?).
Some of the things on my to-do list this week? Work on my content calendar for the next month (any posts you're dying to see?), visit the flea market for some home decor, organize my closet, and possiblyyy a trip to Ikea if I'm feeling REALLY ambitious.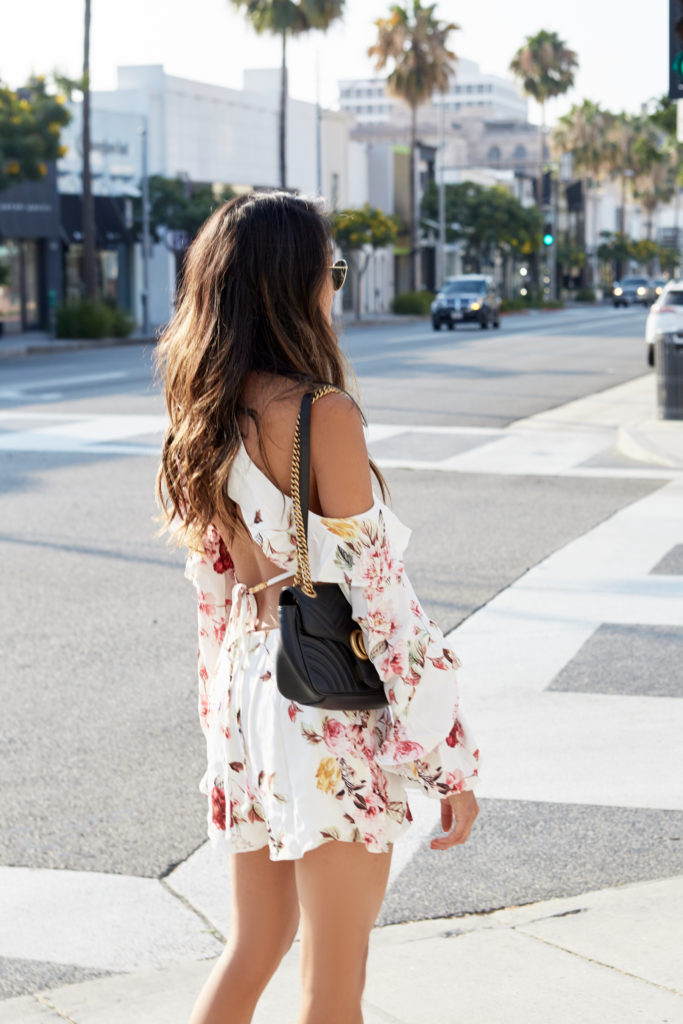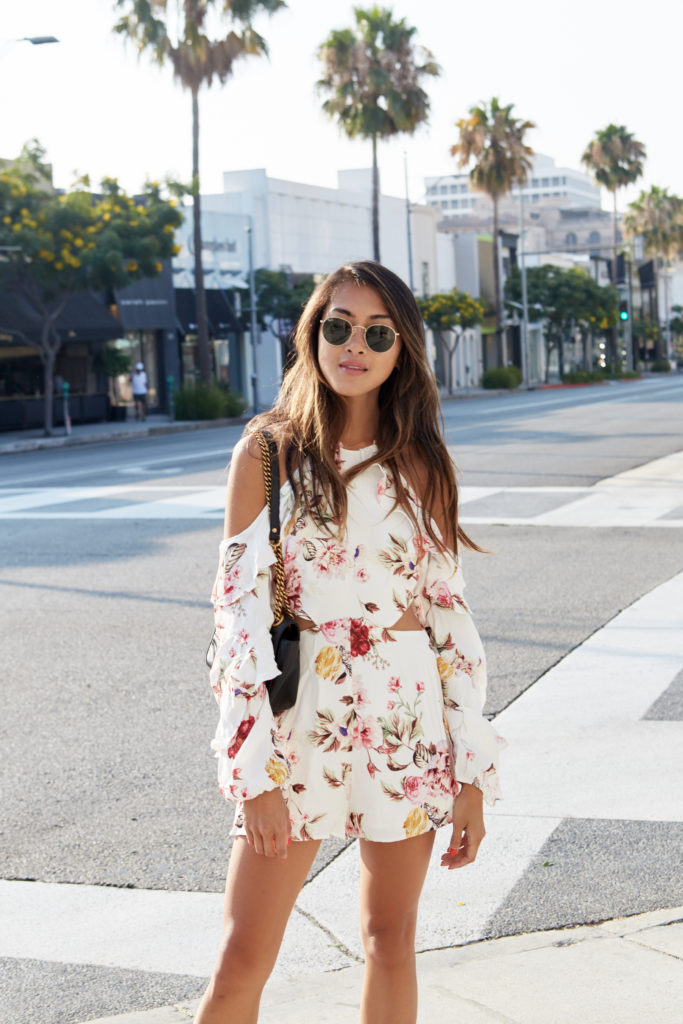 Speaking of organizing my closet – do you remember this dress from Arrive Clothing? I am so obsessed with everything in the collection, I had to scoop up another piece to add to my closet. This romper is everything I want in a summer outfit – floral, ruffles, and cut out details. And yes, I am still following my rule of getting rid of a piece when I get buy something new.
Check out some of my favorite Arrive pieces below (love how they make so many different pieces with the same print!). I'm off to catch up on Game of Thrones xx
romper: arrive | bag: gucci | sunnies: ray-ban | shoes: similar