Mesh Turtleneck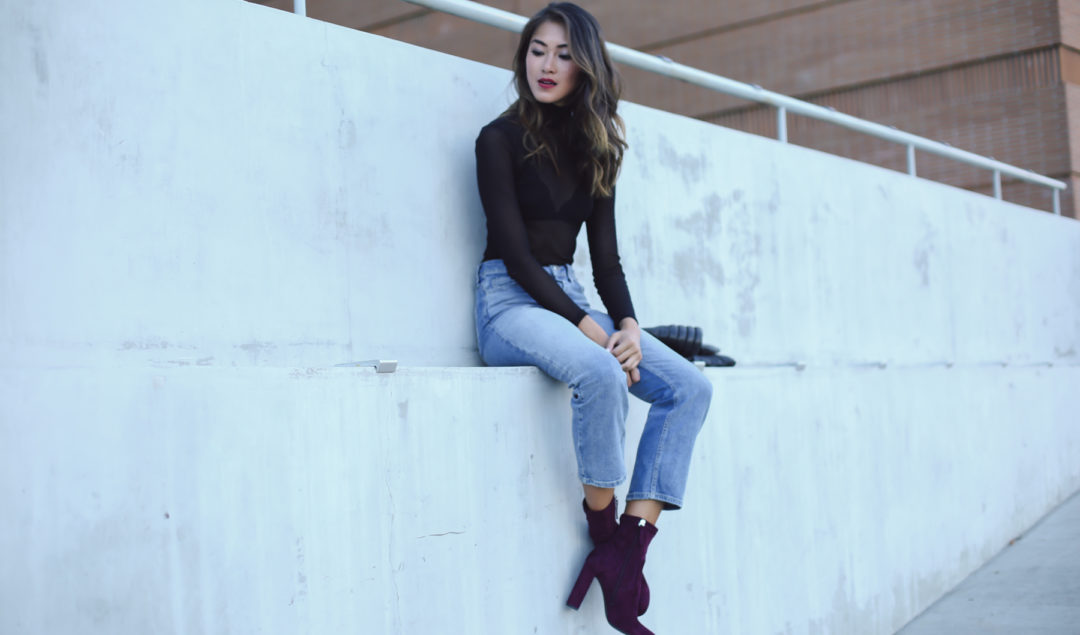 Happy Tuesday! Got back to LA yesterday and got straight back into the swing of things. November was a crazy month and I know December will be too… it's been a busy couple of months between work and blogging! AND my blog anniversary is coming up – can't believe it's been almost a year! In the meantime, I want to re-incorporate more styling tips and outfits – especially work outfits. I'd be dishonest if I pretended I could wear everything I post on my blog to the office – so let's talk about a versatile layering piece today – the mesh turtleneck!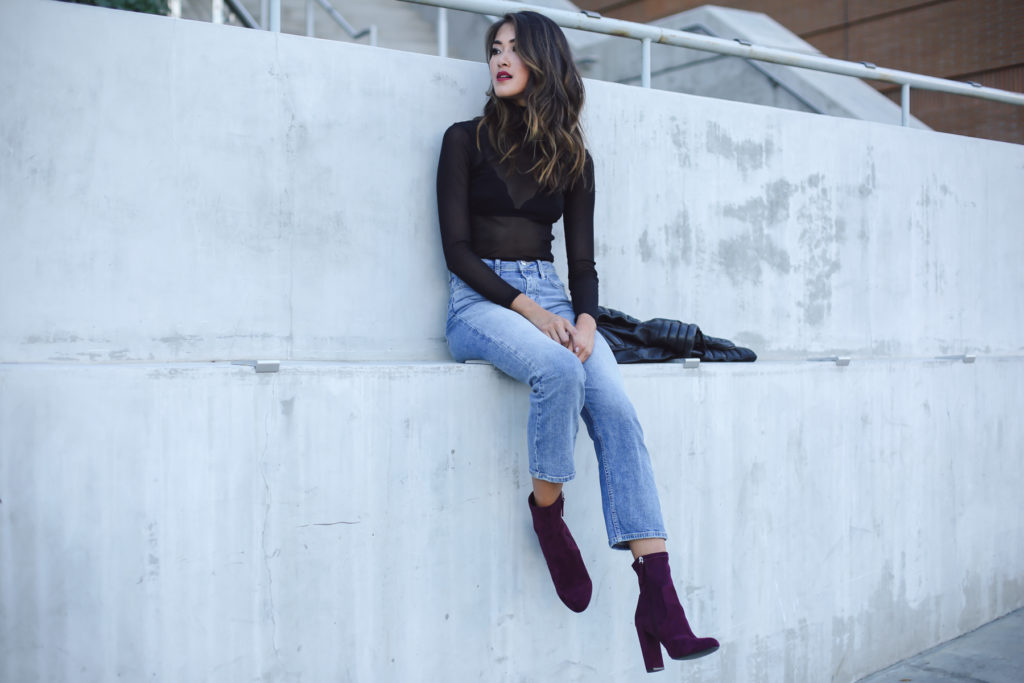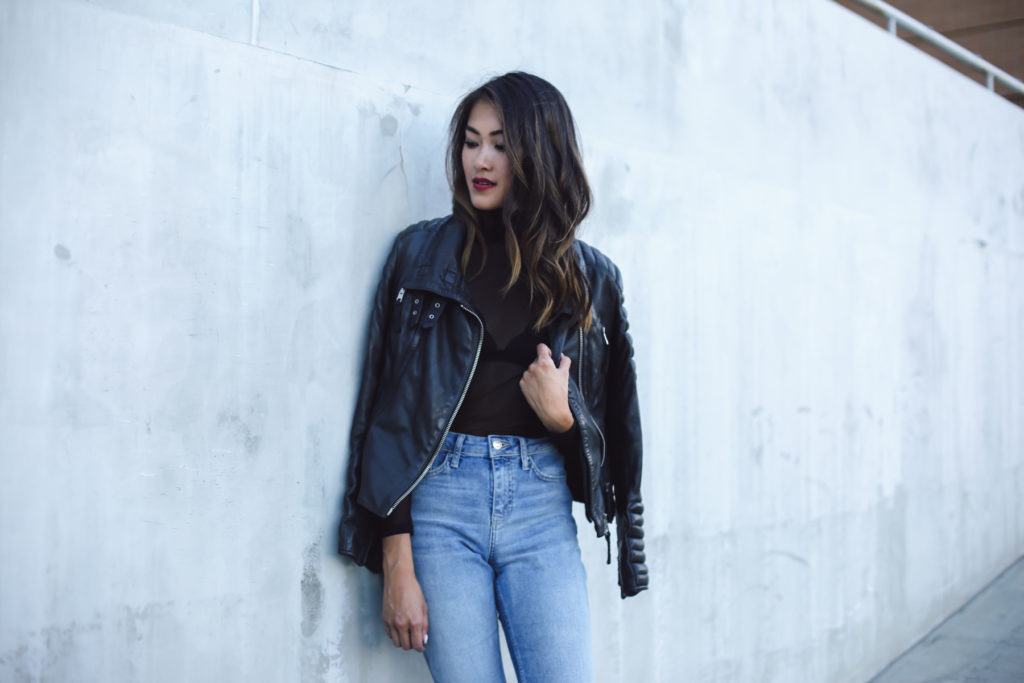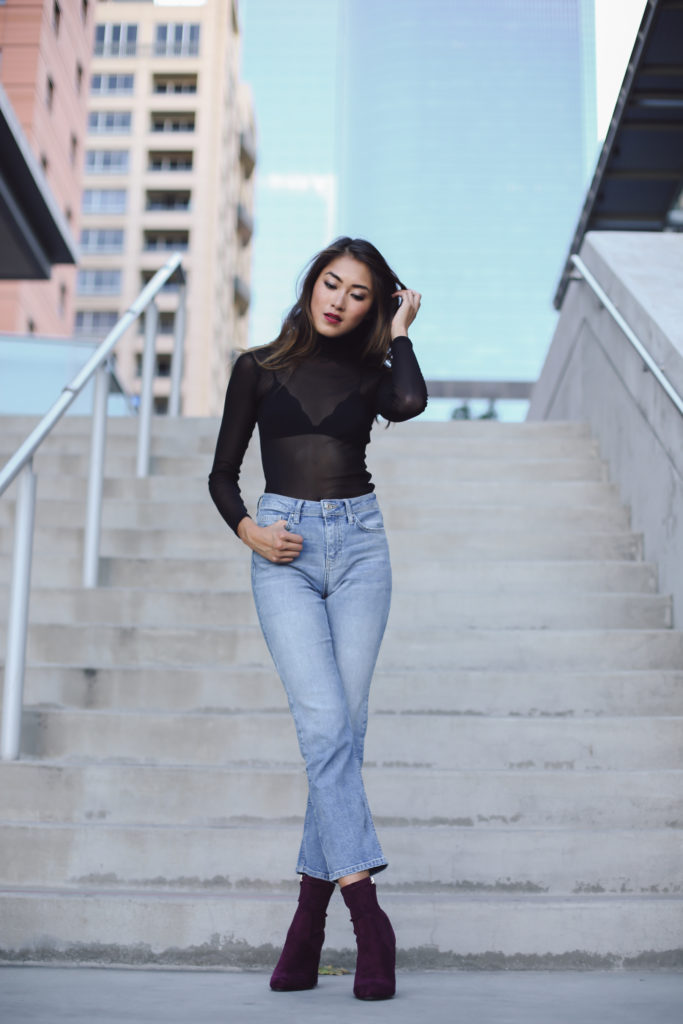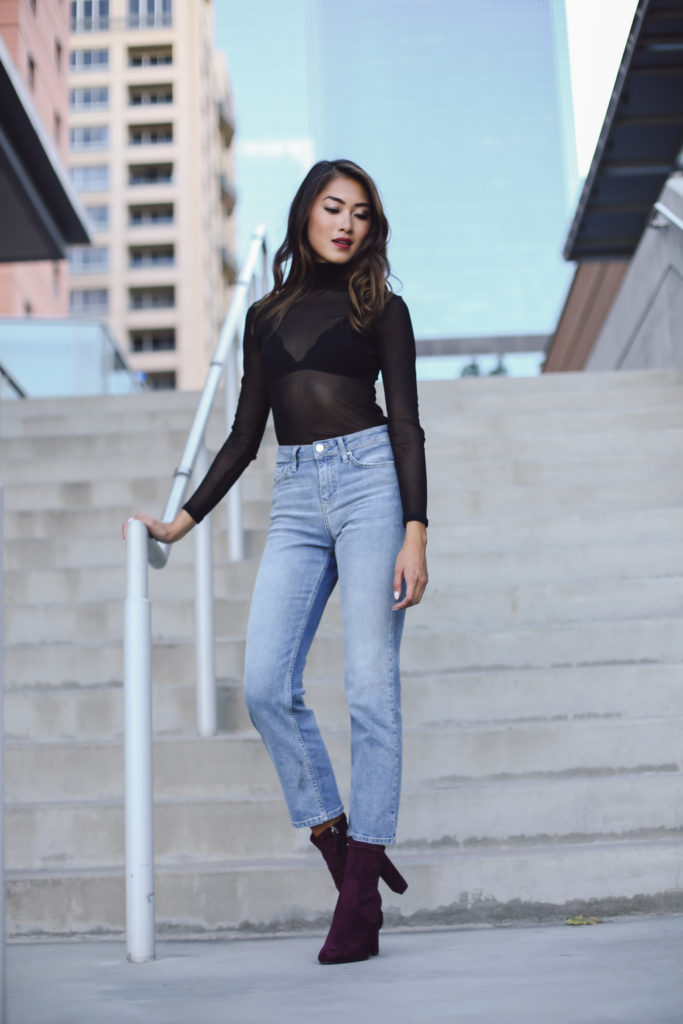 This top from Reformation has been a fall staple – it's THE perfect layering piece. Or if you're feeling bold you can wear it on its own with a bralette underneath. Unfortunately, XS, S and XL are all waitlist only currently (tear) – but if you add your email, you'll get a notification when the top is back in stock. I've also linked some similar styles below if you can't wait.
A few different ways I've been wearing this top:
On its own with a black bralette underneath. I like it with high waisted jeans or a denim skirt (or any skirt for that matter).
Underneath a dress. If you're going for a 90s look, you can wear it under a slip dress. Otherwise really any dress works – I've been wearing this top a lot to work actually (yes, it's appropriate for the office!) under a sleeveless suede dress.
On a similar note, this top is great under a silk or velvet camisole. Really, you can't go wrong! You'd be surprised how many times I've thrown this top on when I'm having one of those "I have nothing to wear" days. It fits nicely under a leather jacket or one of the cozy cardigans I've been living in lately as well. Hopefully this inspires you to wear a mesh turtleneck as well – it's truly a surprisingly versatile piece!
p.s. – There are still a bunch of great sales going on – be sure to check them out here!
Have a great week, everyone!
xx, Amy
top: reformation | jeans: topshop | boots: steve madden