Perfect Pieces for Easter

Question for you – what are you wearing for Easter?
If you DO celebrate Easter – there's still time to get the perfect outfit! And even if you don't, maybe you're looking for the perfect springtime outfit for any occasion.
I got you covered.
My picks for Easter? Flirty, floral, feminine. But honestly, you'll wear them through the summer. Also, Revolve also gets it and always hooks you up with free 2-day shipping. LOVE.
Shop the perfect pieces for Easter below.
When it comes to shopping, I want everything from Lovers + Friends. This little nude number is no exception. Blush pink looks good on EVERYONE – when you get into neutrals you can sometimes run into colors that make you look sick, but blush is super flattering on everyone. Not to mention the delicate details and adjustable waist, which is ideal for an indulgent Easter brunch ; ).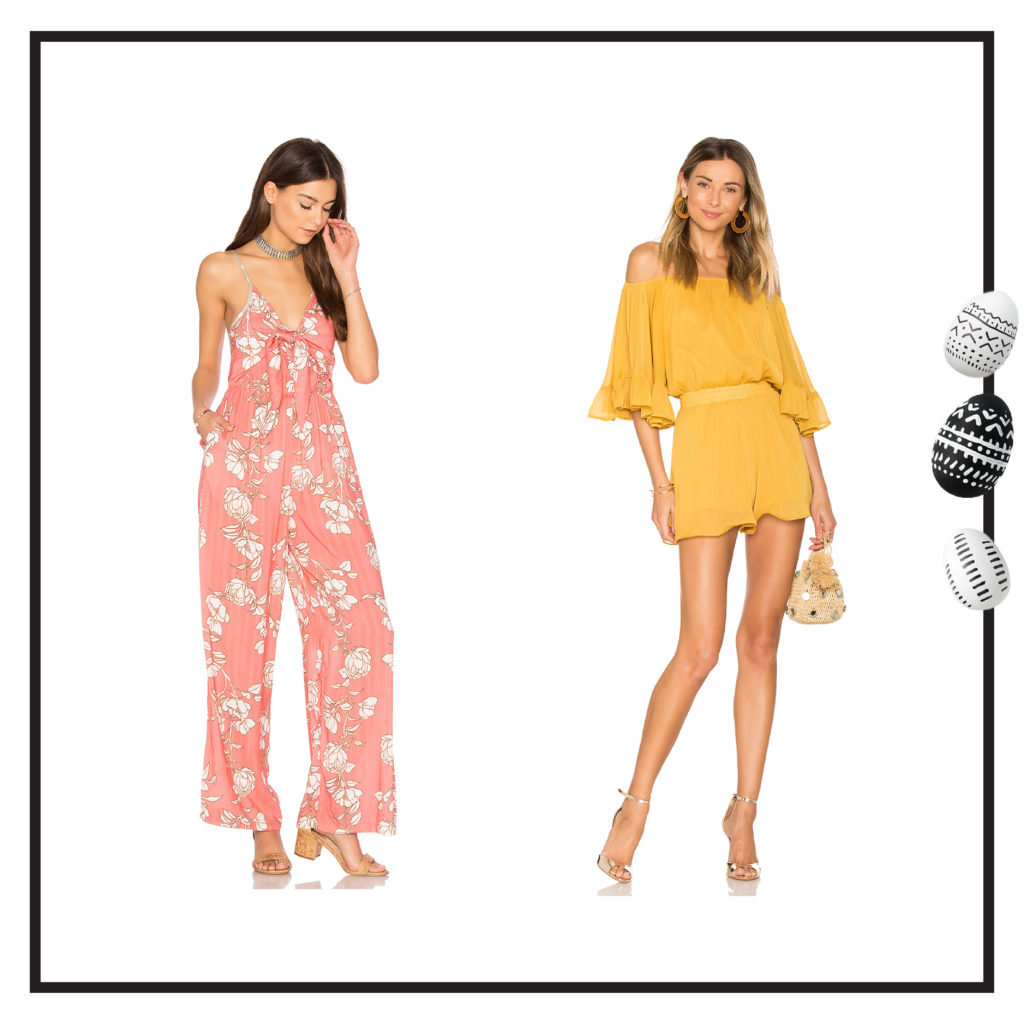 First things first, Minkpink is killing it this spring – they never disappoint with their fun pieces! I love this pink jumpsuit because it's still appropriate for family gatherings but can be easily dressed up or down with a denim or leather jacket. Total win.
I don't know about you, but I could not be more into the color MUSTARD at the moment. This mustard romper is a fun way to incorporate the trendy color without being too over the top. Pair with flats or heels and you're dressed for any occasion.
When I think Easter, I think of Easter eggs (and chocolate, duh). This J.O.A dress totally belongs on this list of perfect pieces for Easter. Yellow, floral, and with a cold shoulder detail. Checks all the boxes for an ideal Easter weekend look.
Every spring or summer, without fail, I hunt for the perfect LWD. If you're looking as well – the search is over. This LWD can be worn to church, at Easter brunch, or just hangin' with the girls this spring. Also perfect for any bridal events you may have coming up : ).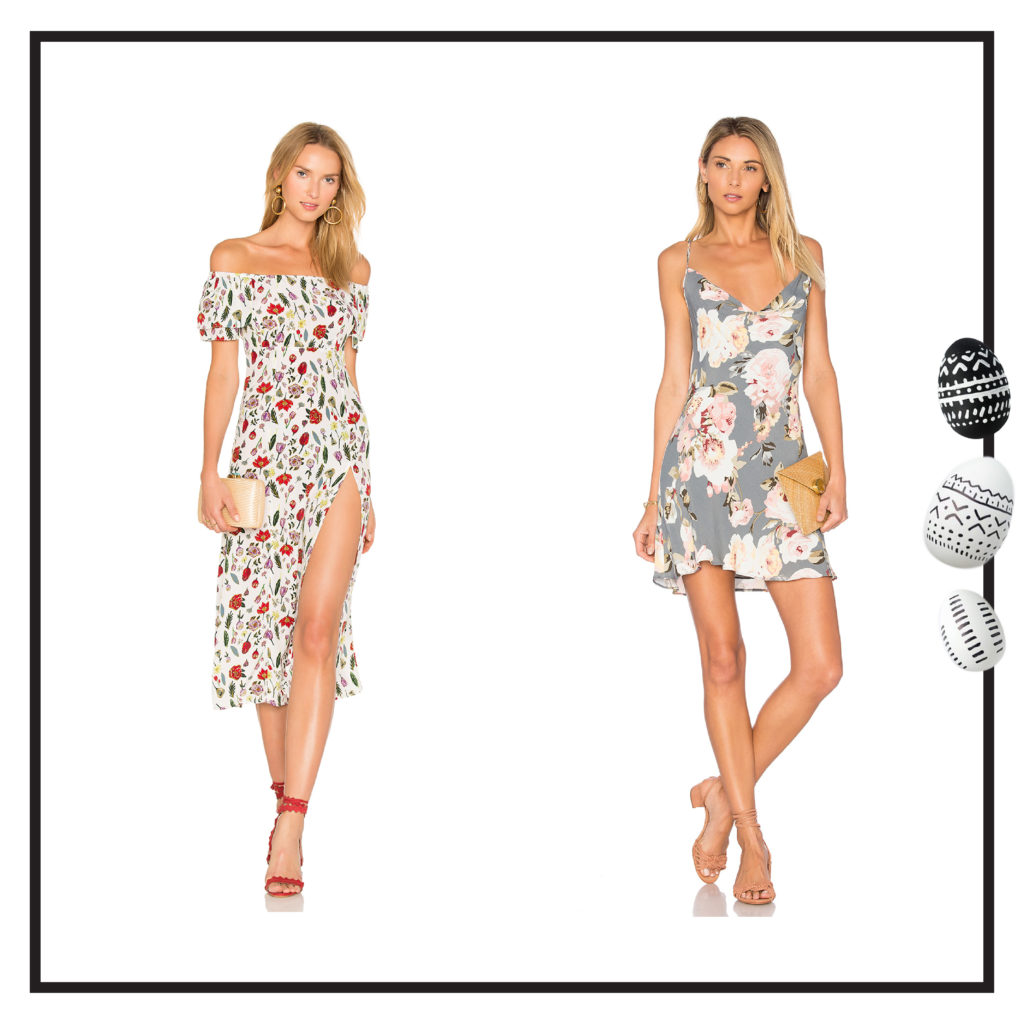 Getting major European summer vacation vibes from this dress! The midi length balances out the slit. And can we talk about that print?! Totally to die for. You can wear it this weekend, or take it with you to the South of France or the Amalfi Coast this summer…
Summer Slip
Still very into slip dresses. Always an easy, chic choice for any event. This printed version can be worn day or night, I like it paired with strappy sandals or heels.
Have a great Easter weekend babes, and hope to see some of you in the desert for Coachella!
xx, Amy