Italy Travel Diary: Positano Travel Guide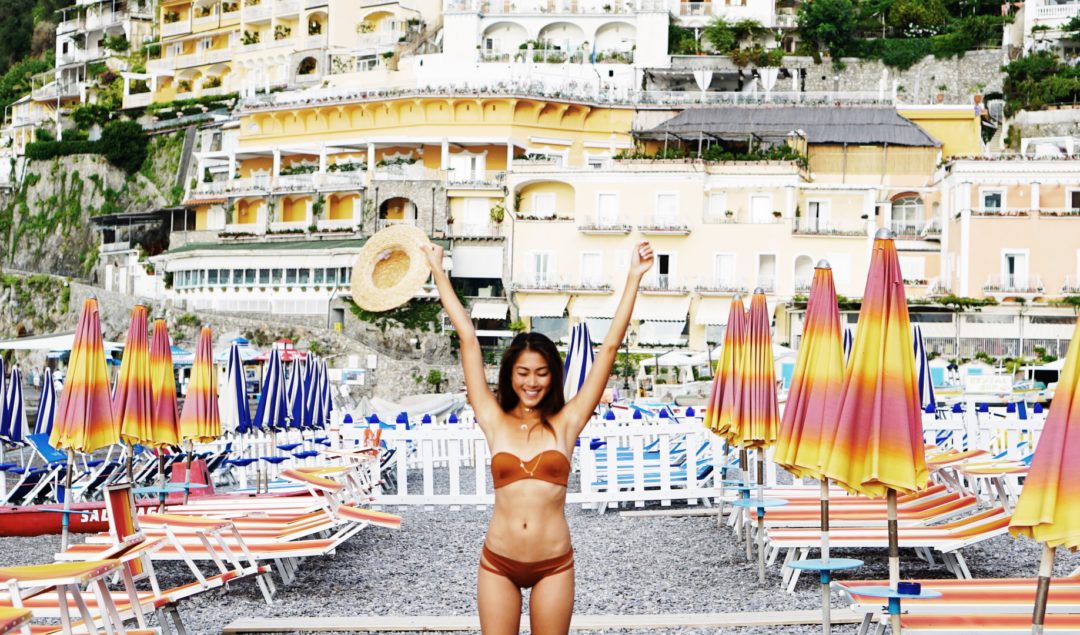 Our final stop in Italy…Positano!! (Read part one of my
Italy Travel Diary
). I'm so excited to share my Positano travel guide with you guys because it was by farrrr my favorite part of Italy. Getting off the ferry in Positano was a VERY different experience than in Capri. So much more relaxing and calm, I felt instantly at ease in the small coastal town. Positano is seriously even more beautiful in person than photos! I wish I could have captured its full beauty in pictures but I really think it's a place everyone should visit at some point in their life!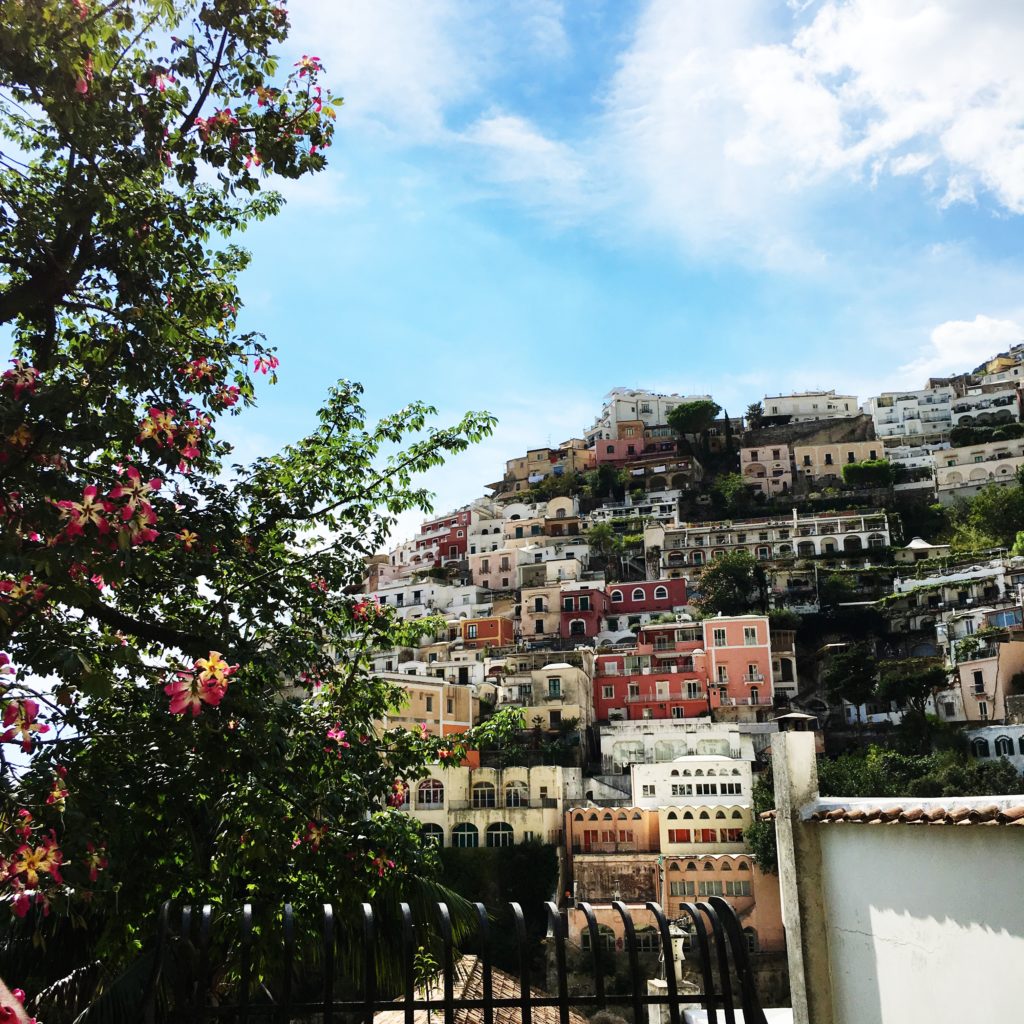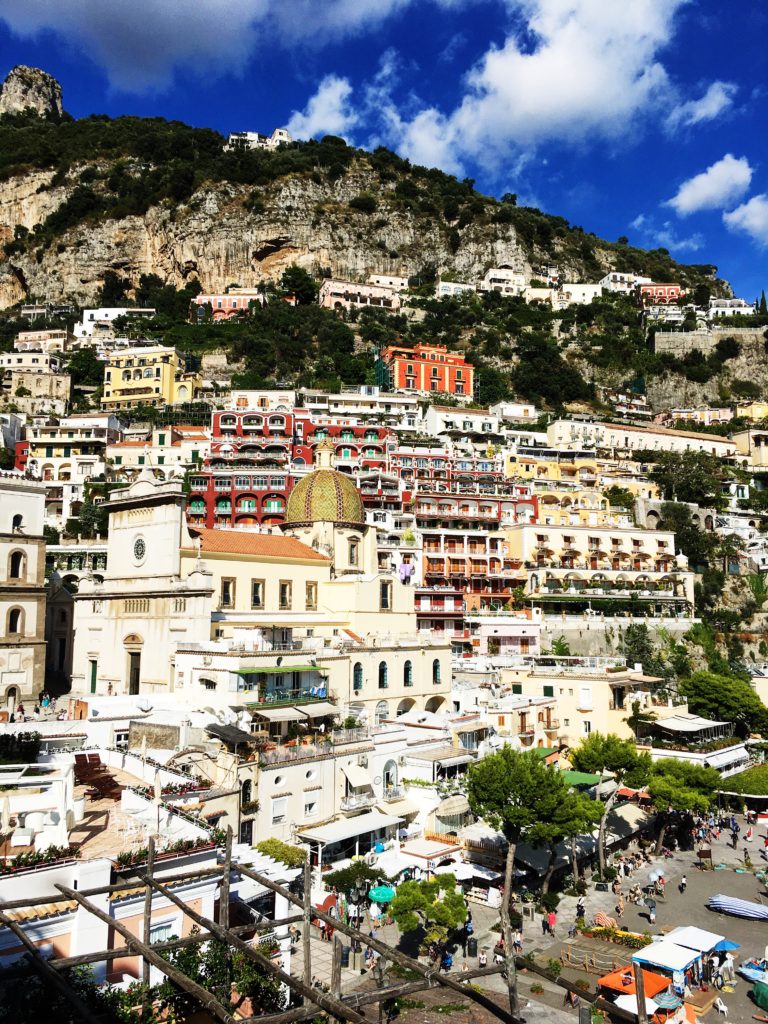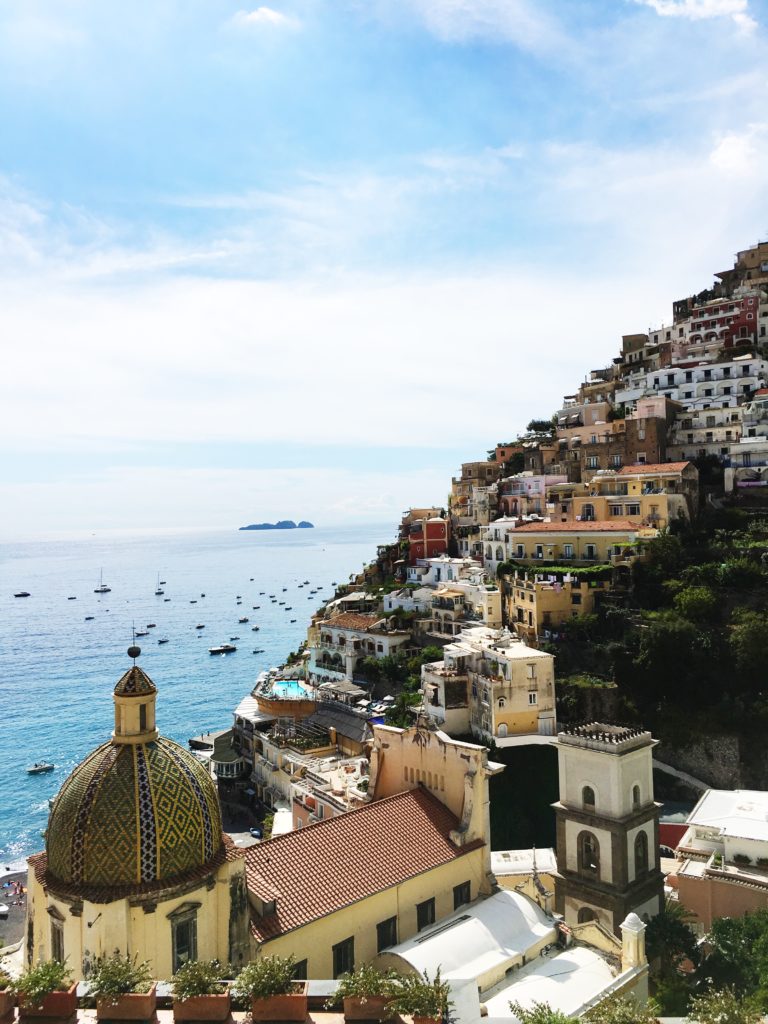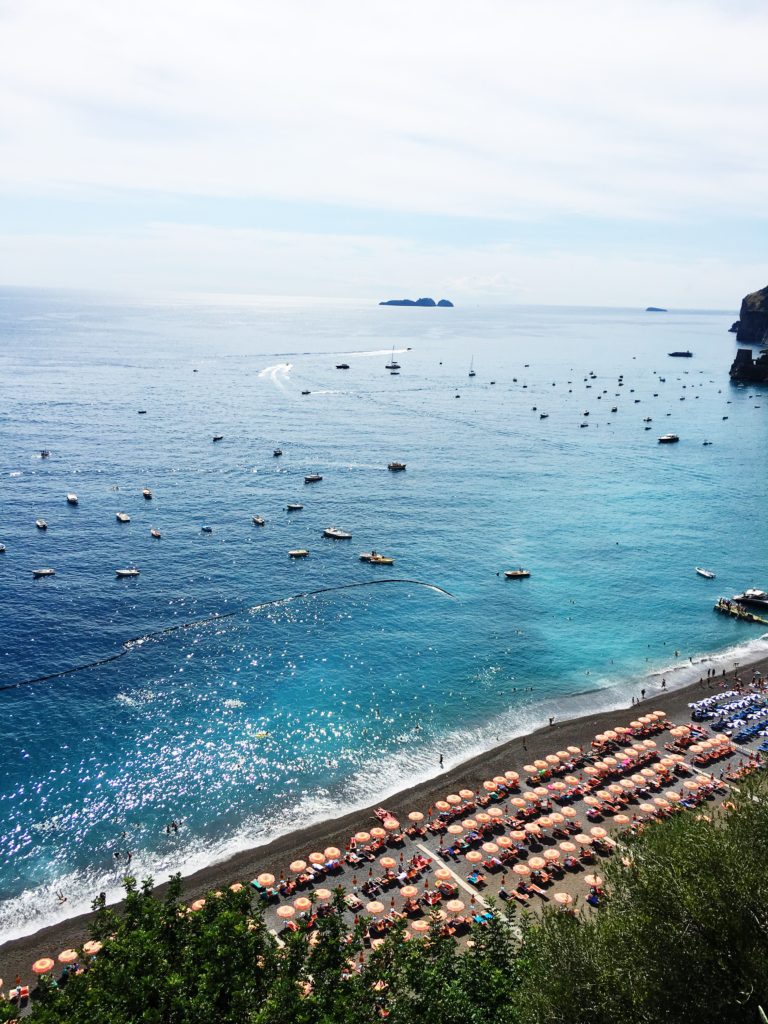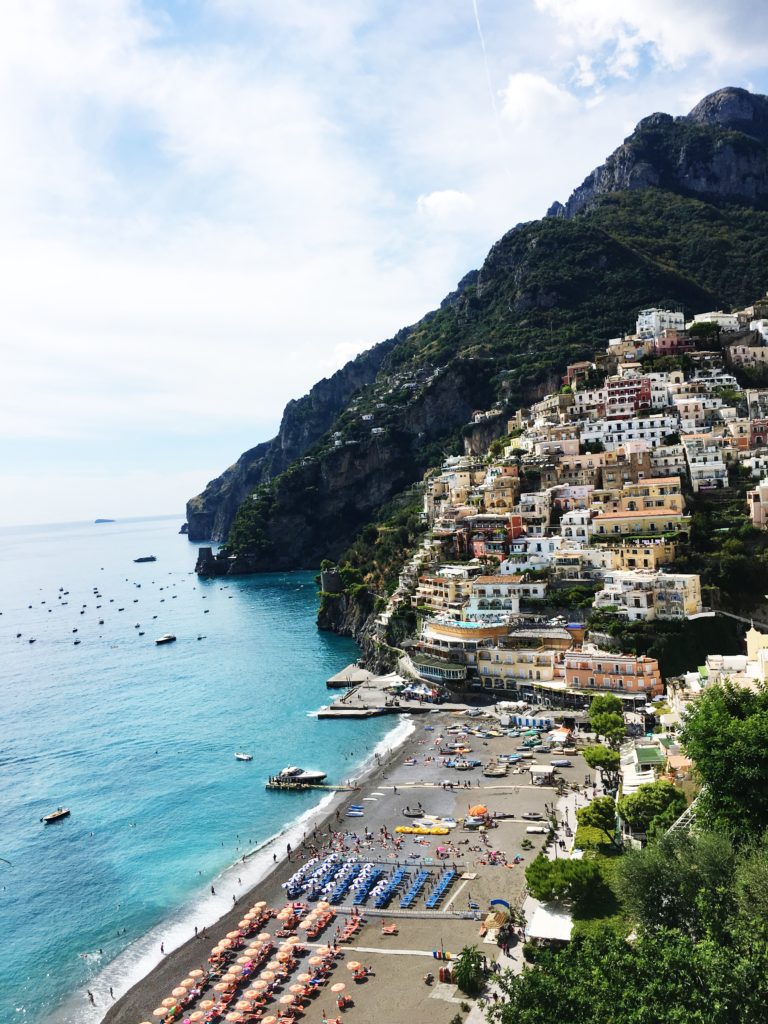 Similar to Capri, there isn't TOO much to do in Positano. We spent 5 days there and mostly just walked around (there are basically only a few paths in the main part of town so it's very easy to explore, and then you can hike around the town on the main road if you want something different – I think the loop was maybe 2-3 miles?), went to the beach/pool, and ate. You can also rent little boats to zip around the coast or take day trips to other towns along the Amalfi Coast. Normally when it comes to travel I'm a huuuge planner and like to keep things moving, but my boyfriend is somewhat the opposite and much more spontaneous when it comes to travel. Our last couple of trips we took were very non stop, so I think the slower pace of Italy was a welcome change.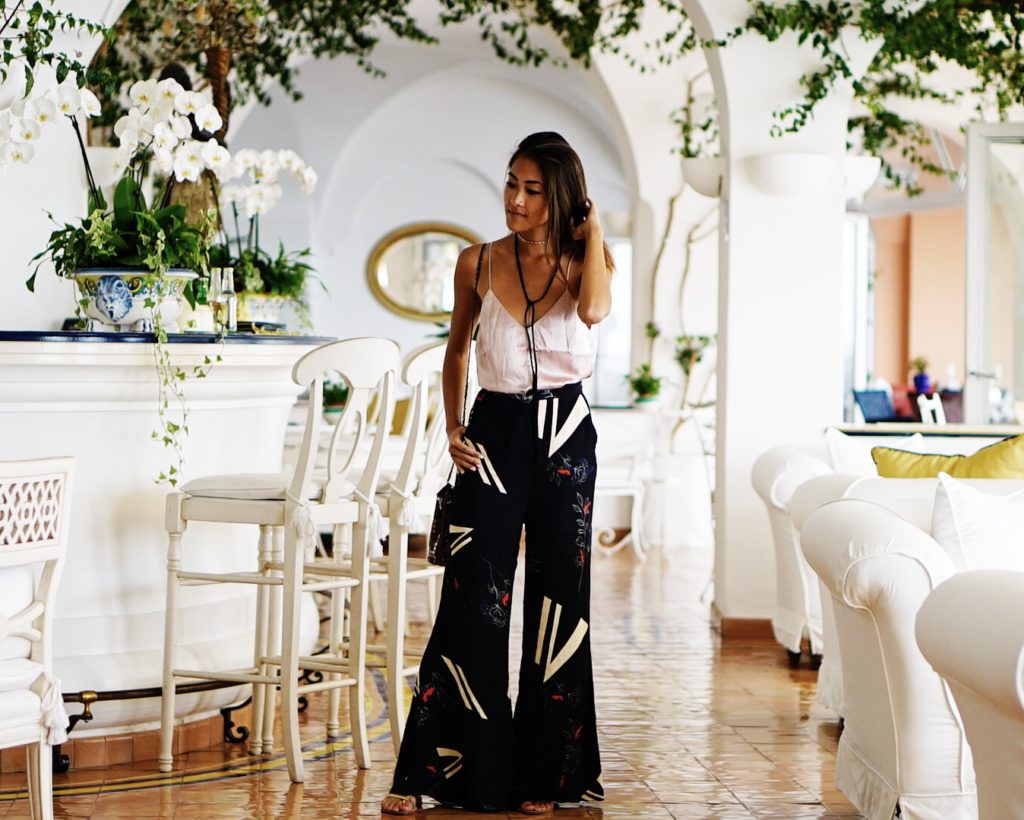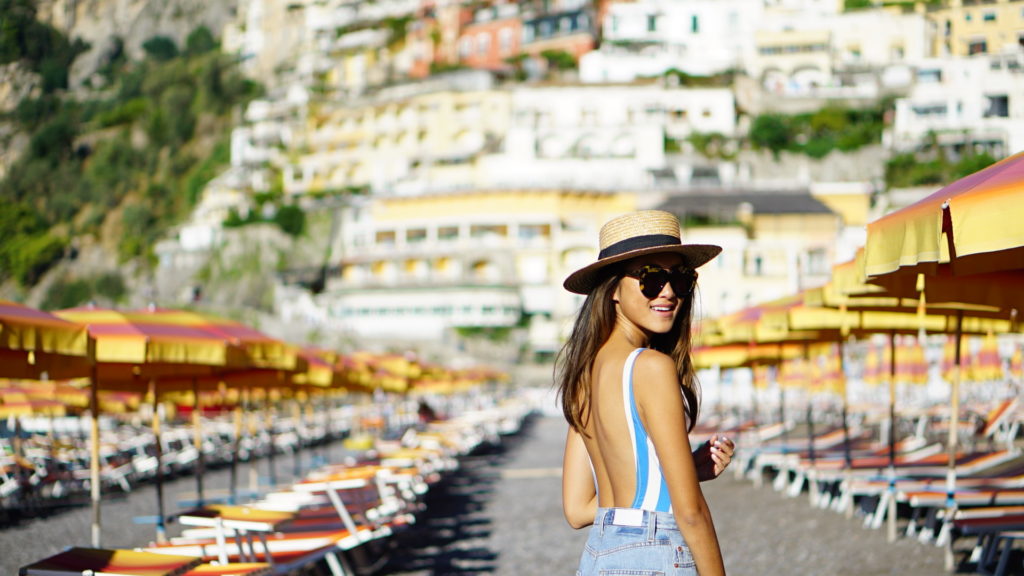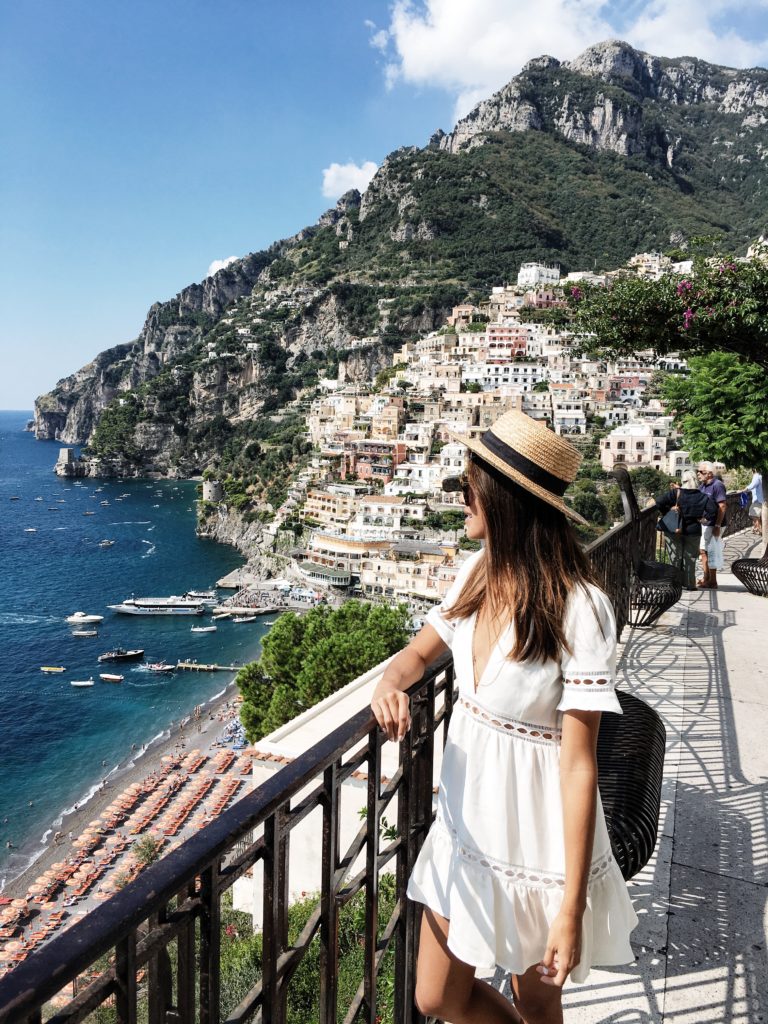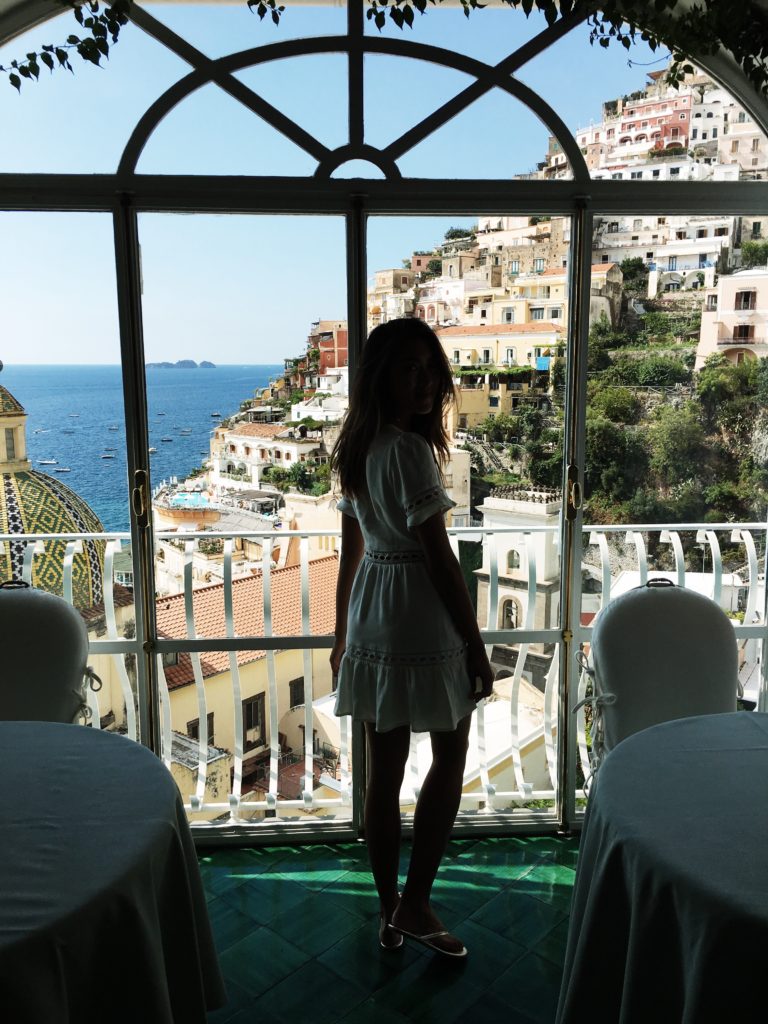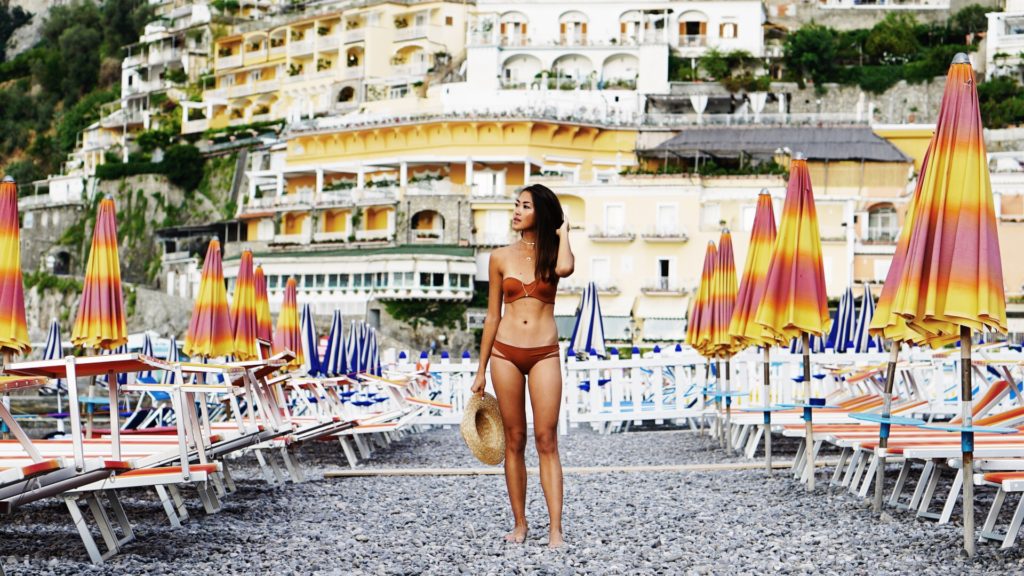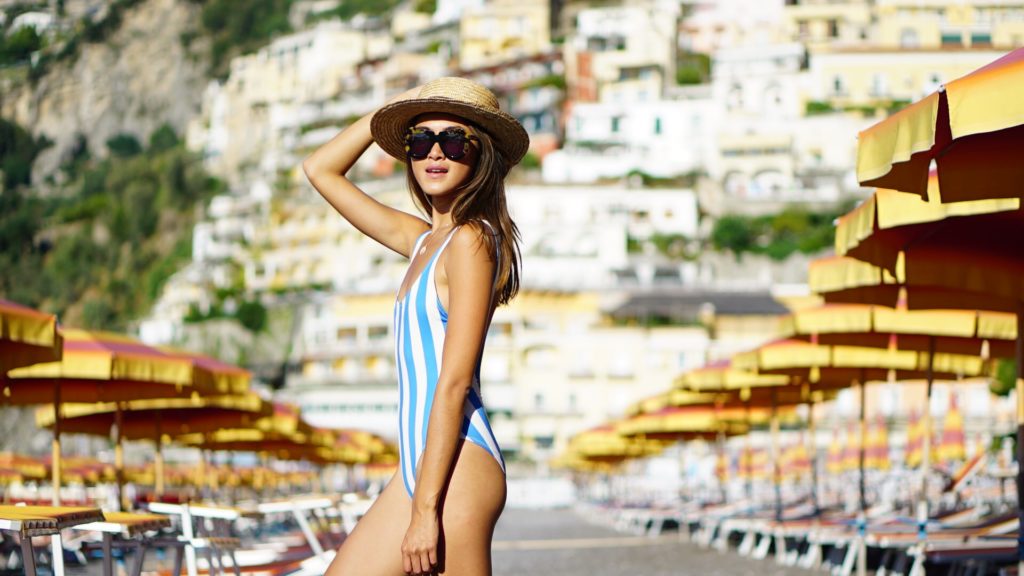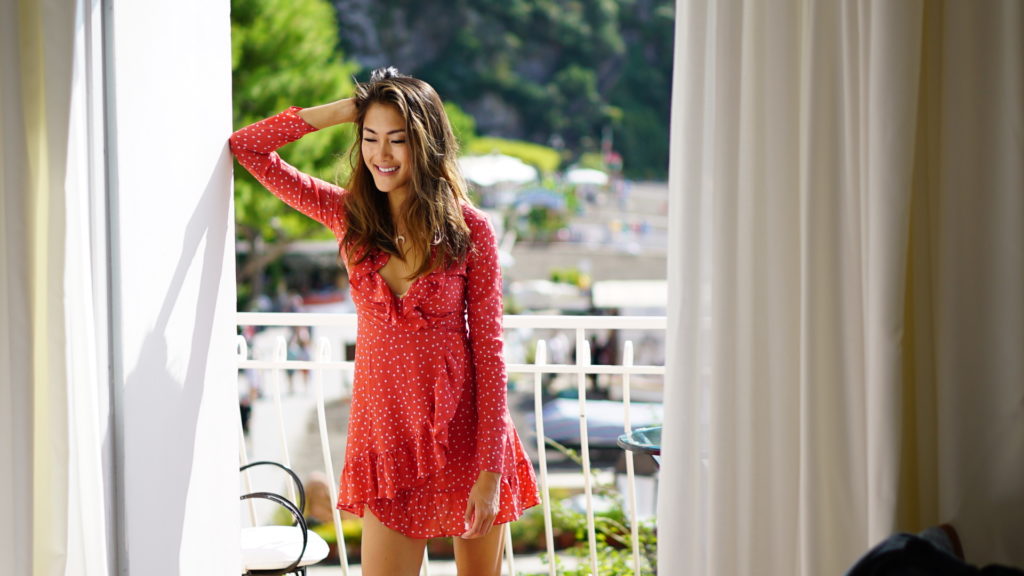 Wherever you stay in town, be prepared to walk uphill a lot! These mini hikes we took every day were really the only justification I had for the amount of fresh pasta I ate. To be honest, by the time we got to Positano I was a little gelato-ed out, and definitely at my limit with pasta. With that being said, the food in Positano is wonderful. My favorite restaurants were:
Da Adolfo – you have to call in advance to make a reservation (be sure to reserve beach chairs as well) and take a little boat (look out for the one with the red fish on it!) to the restaurant's private beach. The menu is handwritten and seasonal, and entirely in Italian (google translate helped tremendously) – and everything is amazing. Be sure to get a pitcher (or two) of their house white wine with peaches.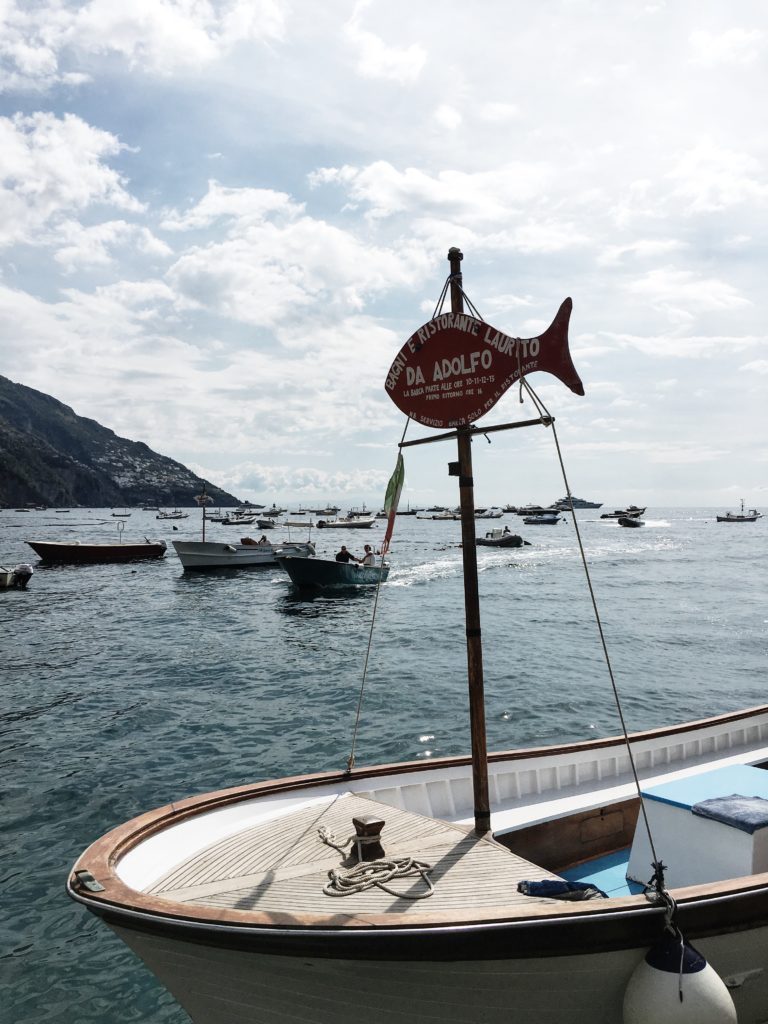 Chez Black – the oldest restaurant, Chez Black restaurant Positano Italy, is a must see! This place is an institution. Given the location, you would expect it to be entirely touristy, but surprisingly it isn't. The food is wonderful and the restaurant is still run by the original family. We ate here several times during our stay in Positano.
Next 2 – a bit of a walk from the main square but Next2 Positano is one of my favorite meals in Italy. Think slightly more upscale and modern Italian food. The service is great, and the reviews of Next2 are always positive, I promise you'll love it!
La Sponda – go for a special occasion (or just because you're visiting Positano) – the restaurant is beyond stunning.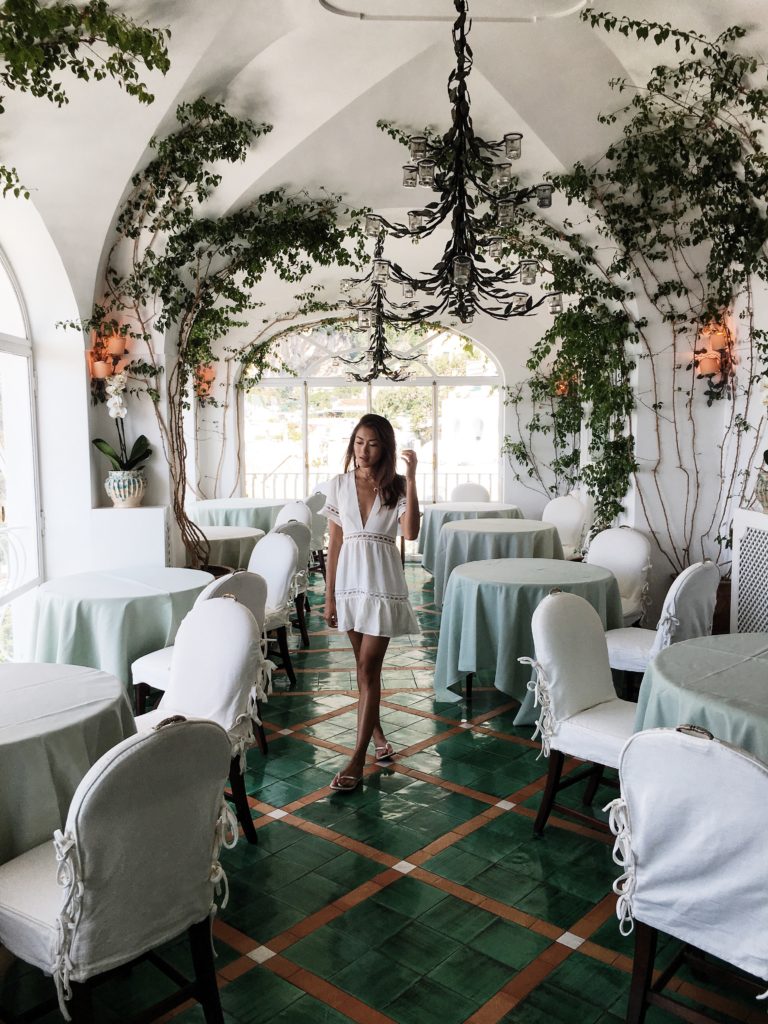 You've probably seen photos of Le Sirenuse on Instagram or Pinterest – the hotel is stunning and the bar, Franco's is a must for sunset cocktails and views. No better way to end the day. And if you're looking for music and dancing, check out Music on the Rocks.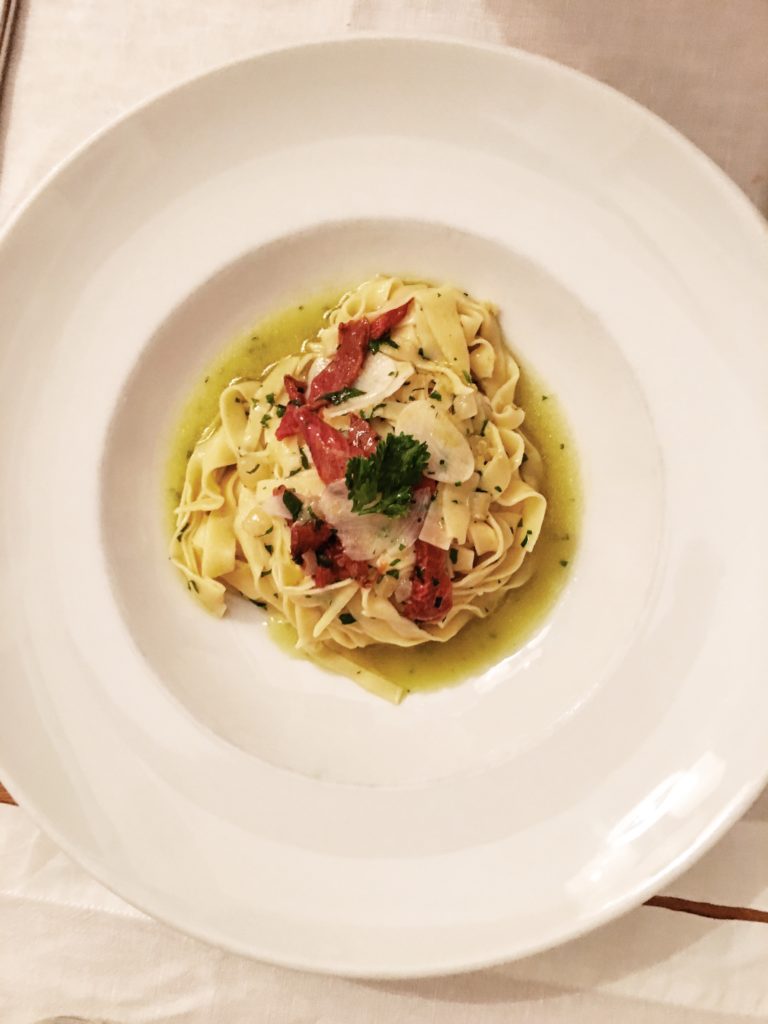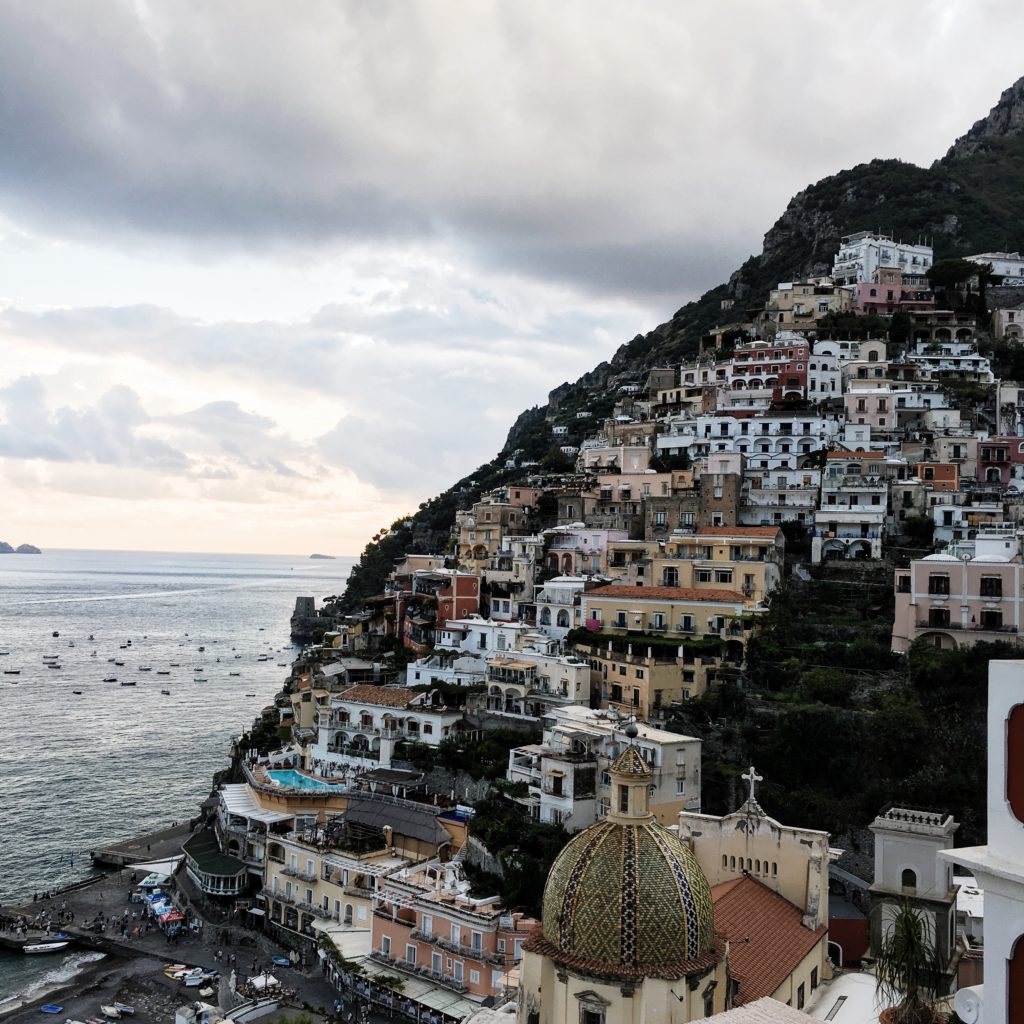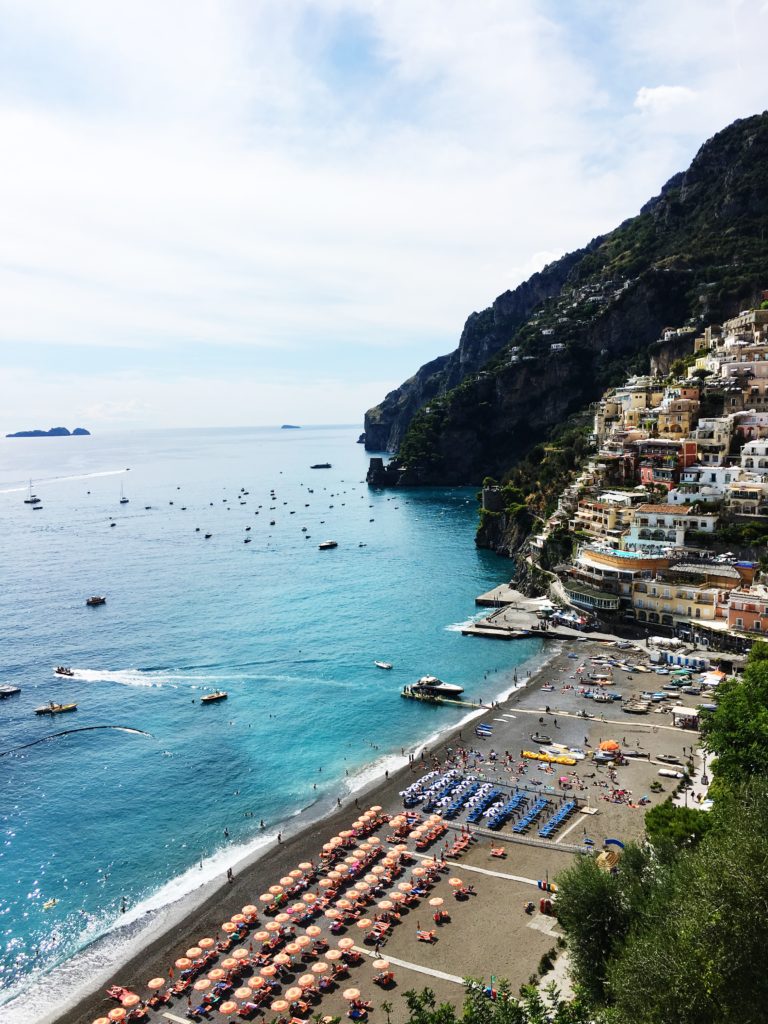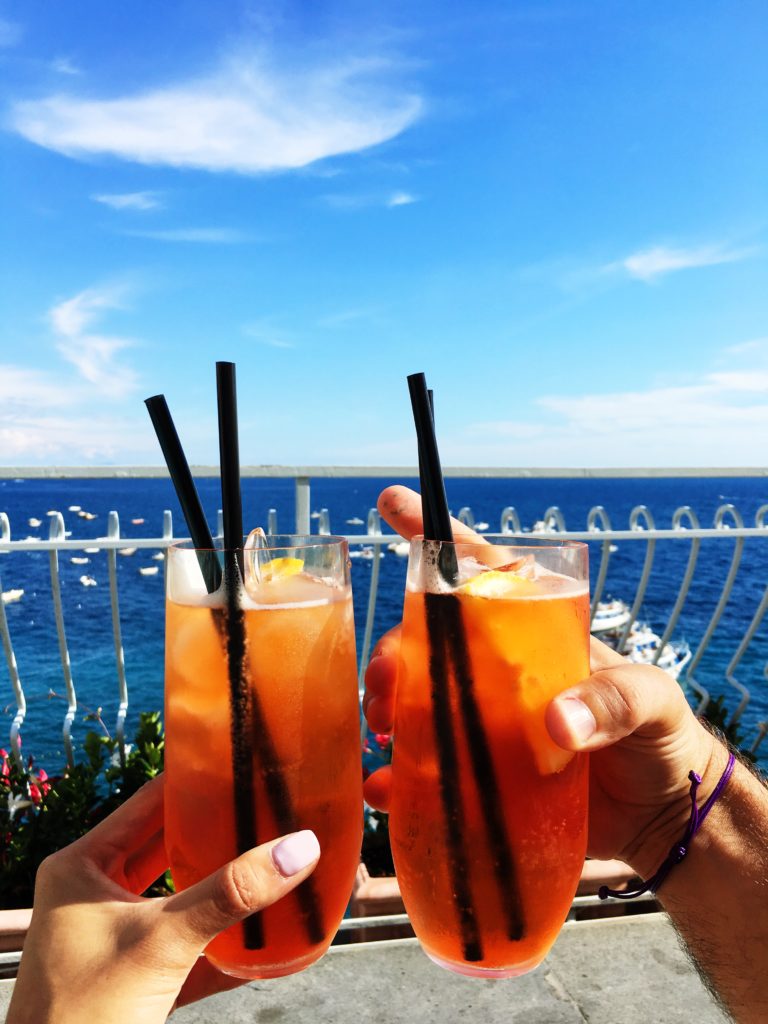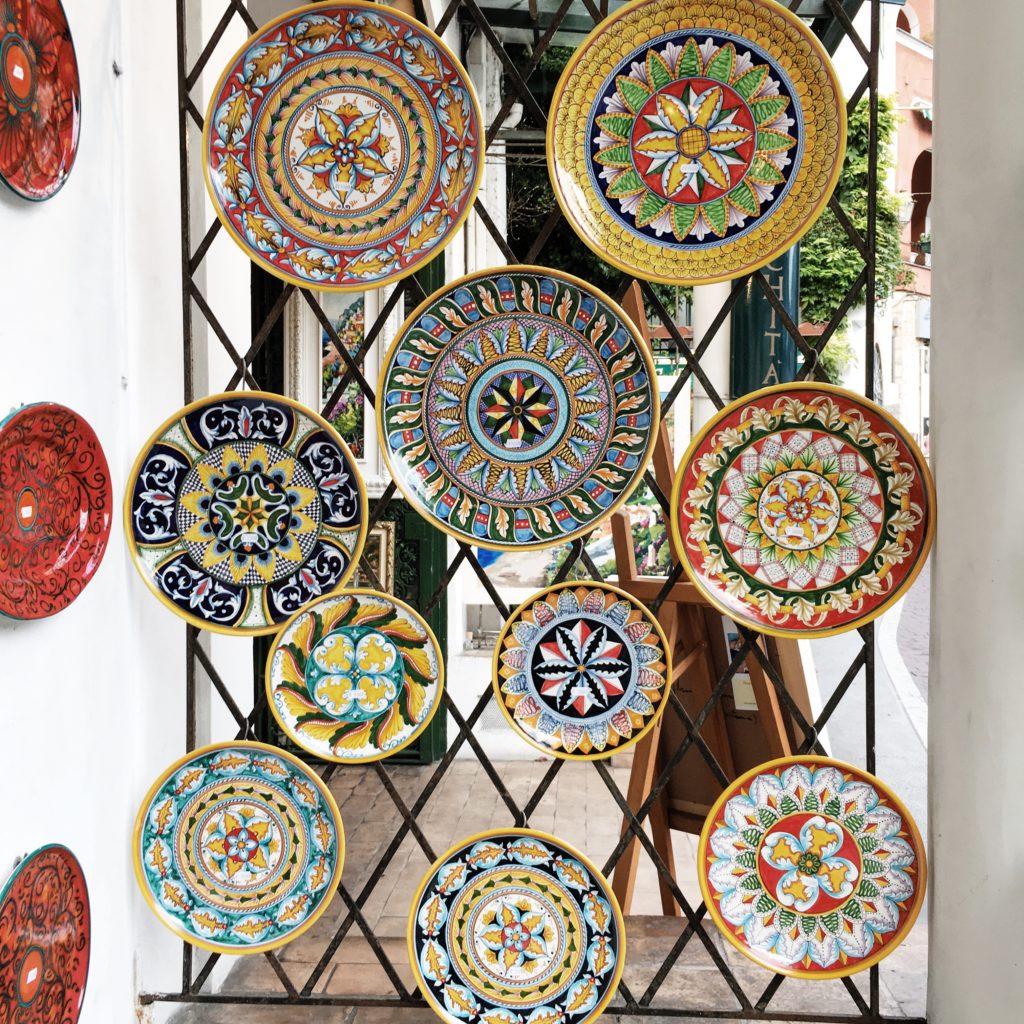 Positano is so gorgeous any time of year, but if you have the option, definitely visit during the summer. The town is so lively and bustling with energy – even at the end of September you could already tell the town was beginning to shut down for the winter. It's definitely a place I'm planning on returning to in the summer as soon as I can.
Vacationing in the Amalfi Coast was so incredibly relaxing that this was honestly the first vacation I've taken where I was truly ready to come home. Don't get me wrong, Italy is beyond a dream and probably one of my favorite countries in the entire world. You wouldn't have to twist my arm to get me to stay and extra week or month or year ;). As dorky as it sounds I was super excited to get back to work and blogging!! There are some exciting projects in the works for the month of October and I'm really, really excited to share with you guys!
I hope you enjoyed this Positano Travel Guide. Don't forget to check out part ONE.
xx, Amy