Stargirl – Why I Love the Realisation Par Goldie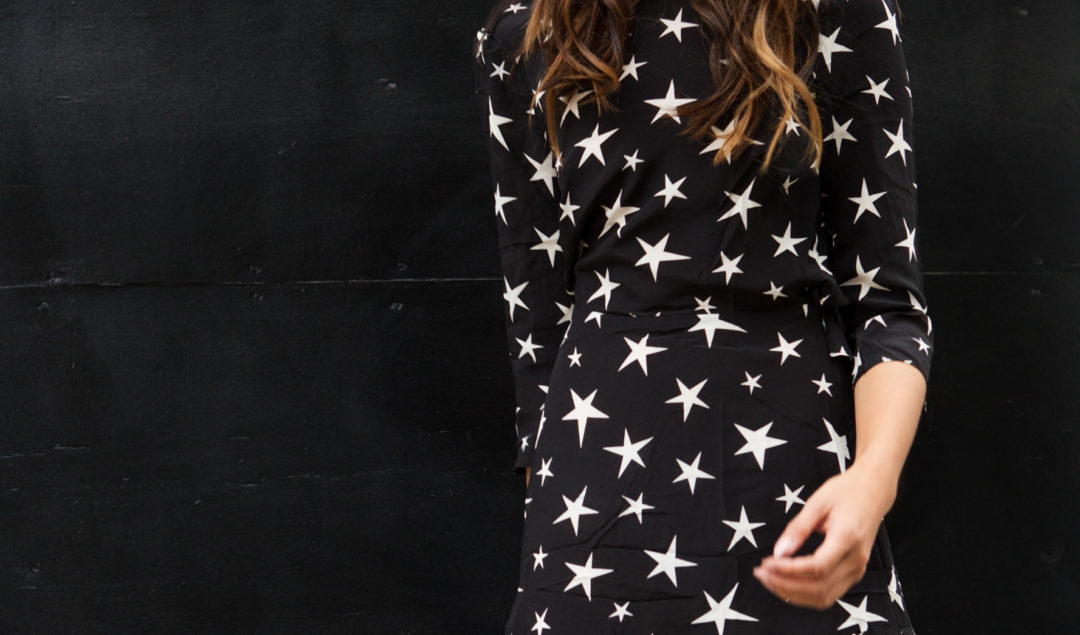 New year, new Realisation Par dress. I loved the Diane dress so much, I couldn't help but get the Goldie to add to my closet as well. My love for stars is boundless, and when you know you're going to commit to a piece and wear it over and over, it makes it easier to bite the bullet and pay for international shipping. What can I say, I just want to be a star girl ; ). If you're considering buying the Realisation Par Goldie Dress, read on for everything you need to know.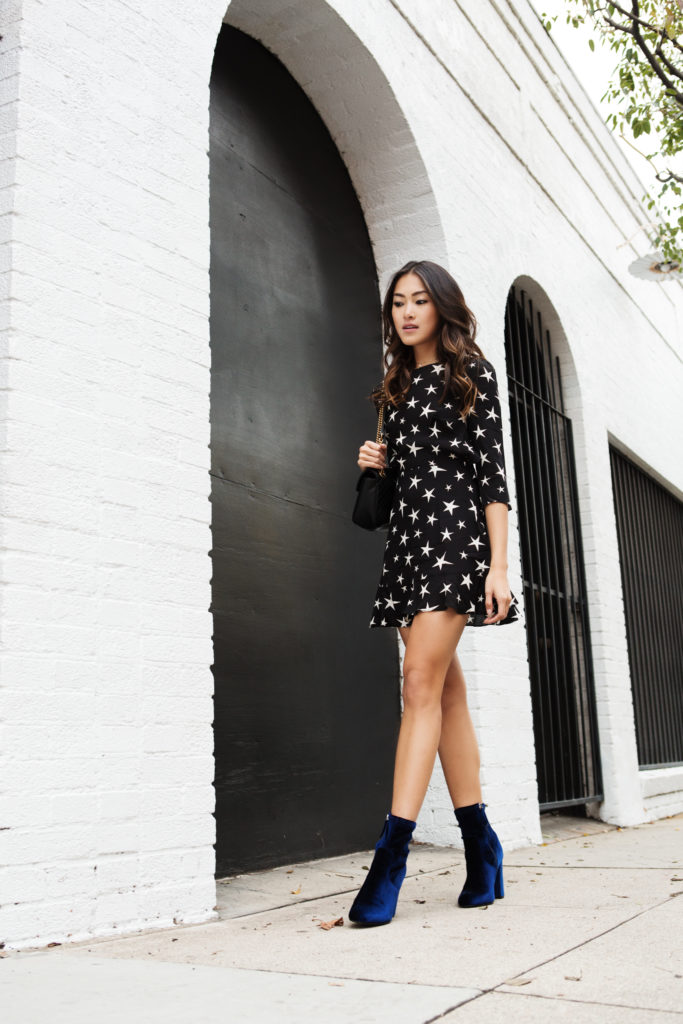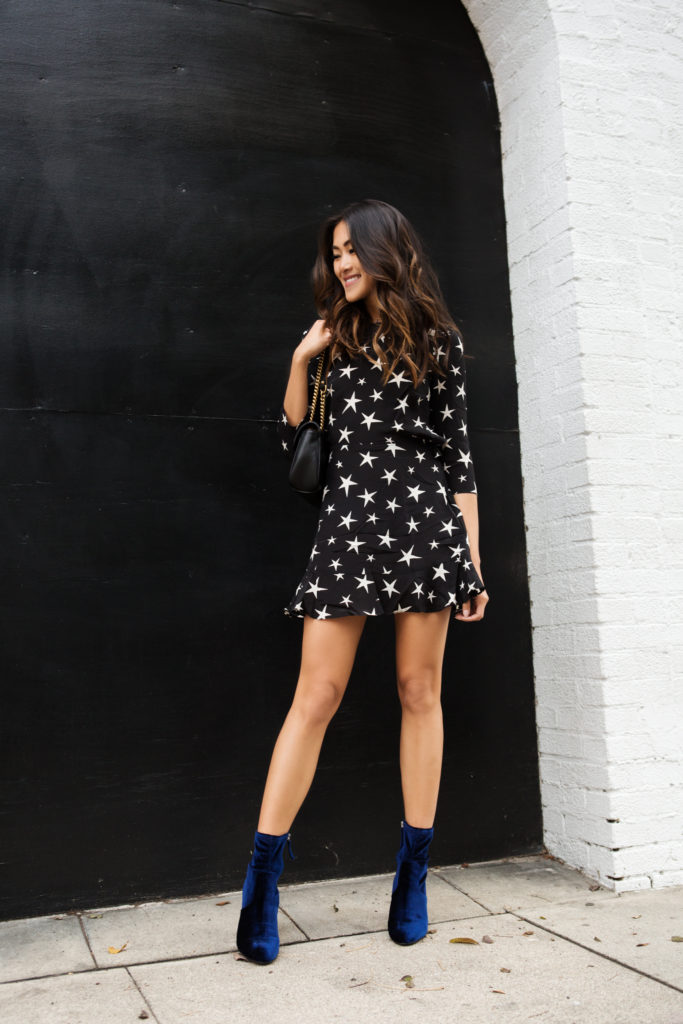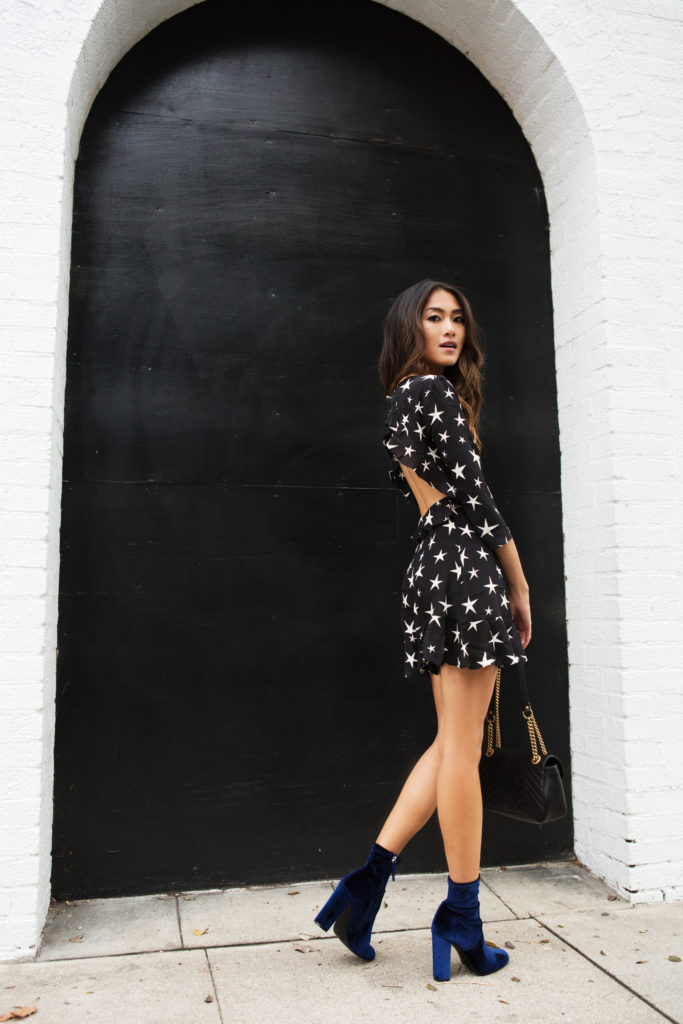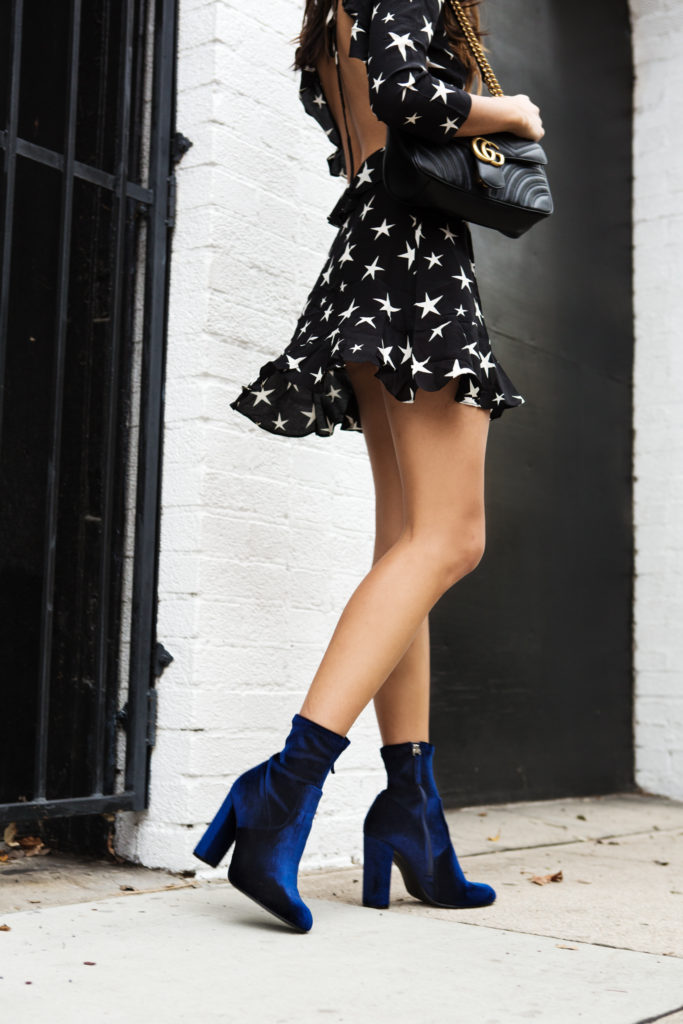 If you already own an item from Realisation Par, you're probably familiar with the material and the quality. The Goldie dress is very similar to many of their other dresses in that it is made of a very thin and delicate silk crepe material which I LOVE. It's perfect even in the summer. I think Realisation Par pieces speak for themselves – the cut and fit is always simple yet flattering. I fell in love with the larger stars and open back (total sucker for an open back 100% of the time) and fluttery skirt. Paired here with my favorite Steve Madden blue velvet booties which can be found here and here.
Sizing can be tricky since the pieces are exclusively sold on their website. For this dress, I went with an XS and probably could have gone up another size if I wanted the dress to be a little bit longer. I'm totally guilty of repeating outfits, so you'll probably see me wearing this all year long.
xx, Amy
p.s. – let's connect and be social.
INSTAGRAM
BLOGLOVIN