Spritz Time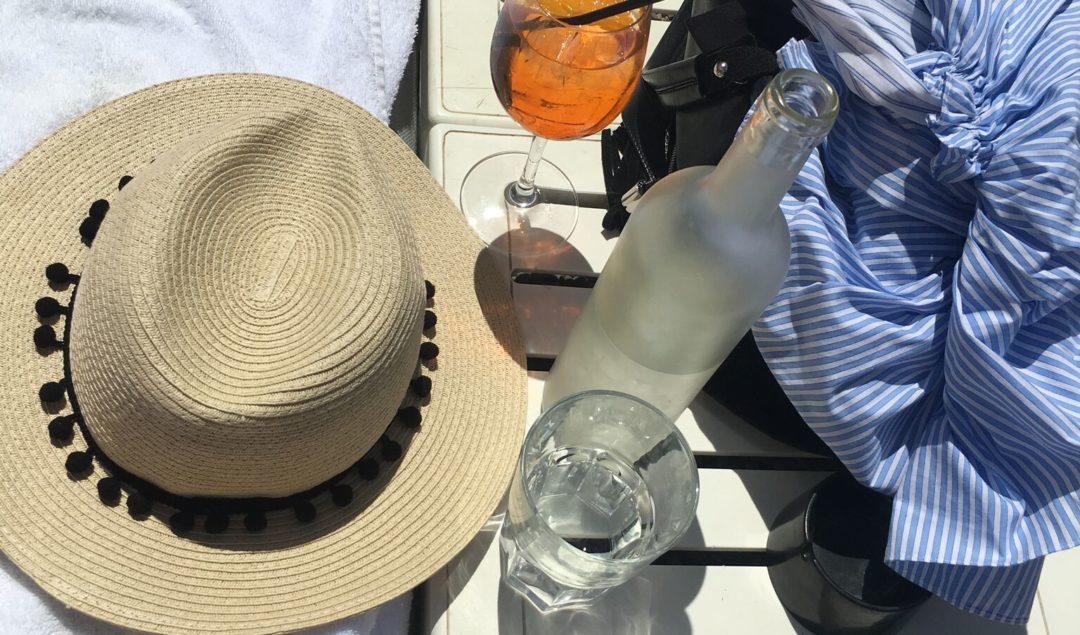 I'm not the biggest drinker, but I love me a good happy hour. Spritzes are my go-to happy hour beverage at the moment, and it looks like I'm not the only one. Spritzes are definitely the drink of the summer! Before we get into making a spritz, can we take a moment to talk about the European way of life? When we visited the Amalfi Coast last fall we got a real taste of la dolce vita, but recently in Barcelona we enjoyed the Spanish way of life as well! Read: 5 meals a day, siestas, happy hour always. We fell in love with spritzes in Italy last year and had our fair share when we were in Europe last month. Now that we're back in LA, spritzes are still our summer happy hour drink of choice.  
Did you know the word "spritz" is actually a loose word for cocktails that follow a similar formula? Basically a spritz is 3 parts prosecco, 2 parts liquor, and 1 part soda water. Aperol spritzes just happen to be the most popular variation (it's the drink of choice in Italy!) but there are countless spritz recipes, which I learned when my boyfriend bought this book. We've been slowly making our way through the recipes and each one is better than the last.
Here's why the spritz is the drink of the summer.
+ They're light and refreshing
+ They're relatively low in calories and alcohol
+ They're good for digestion. The liquor in spritzes are meant to "open your palette" and prepare you for your meal. (Technically, you're only supposed to have one, but who's counting?)
+ They make for good photos ; )
Try one for yourself! Start with this classic variation of a spritz. Recipe below:
Aperol Spritz Recipe
Aperol

Prosecco (use DRY prosecco!)

Soda water

Orange
Instructions: Pour together 3 parts prosecco, 2 parts aperol, and 1 part soda water into a glass. Add ice and stir gently. Garnish with an orange wedge. In true apertivo style, serve with light bites (olives + potato chips are common in Italy)
Enjoy!! xx