Travel Diary: Snapshots From Sayulita & Punta Mita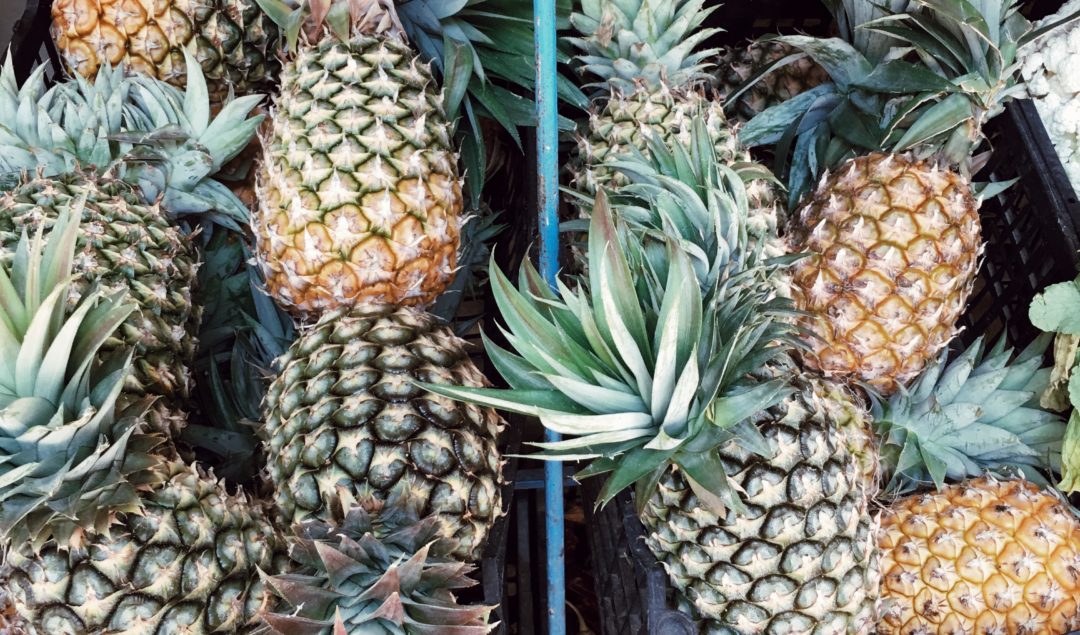 We just came back from a long weekend in Punta Mita – it was the perfect dose of sunshine and relaxation before coming back to LA (and our pup!). Mexico has been one of my favorite long weekend destinations the past few years – I absolutely LOVED Tulum and Mexico City, and am dying to visit Cabo next. I heard about Sayulita shortly after visiting Tulum and knew I wanted to make my way to the sleepy, bohemian surf town I had heard so much about. We stayed in Punta Mita but spent a day in Sayulita. I would absolutely go back to both in a heartbeat – but if you're trying to choose between the two, I would say it really depends on what you're looking for!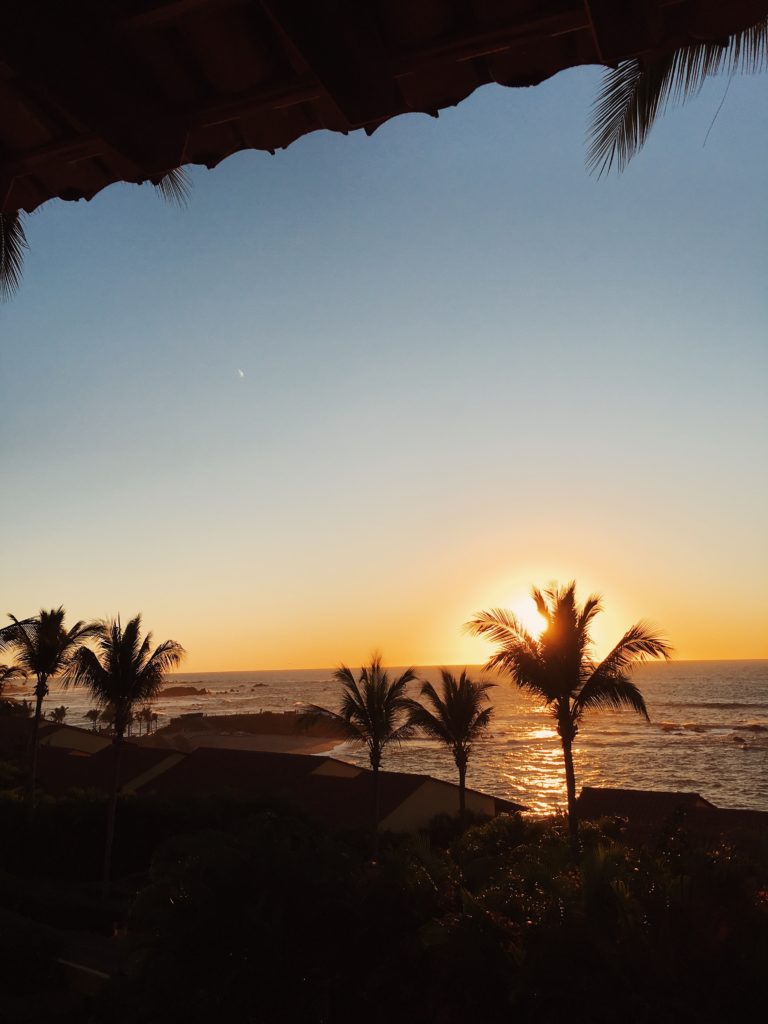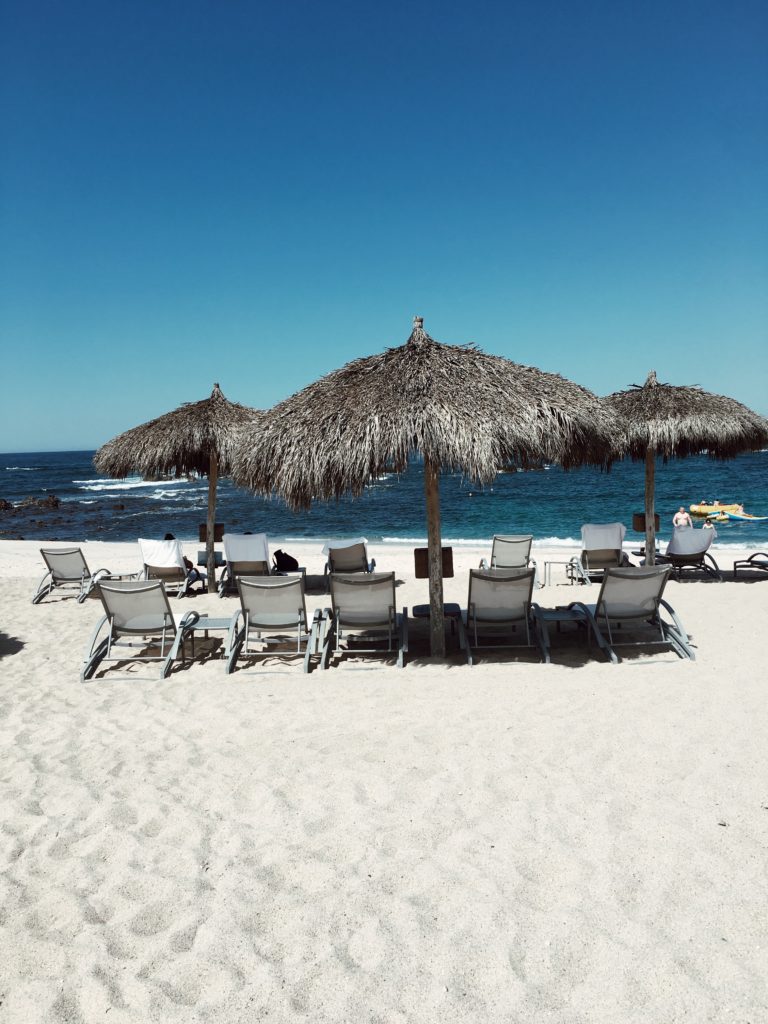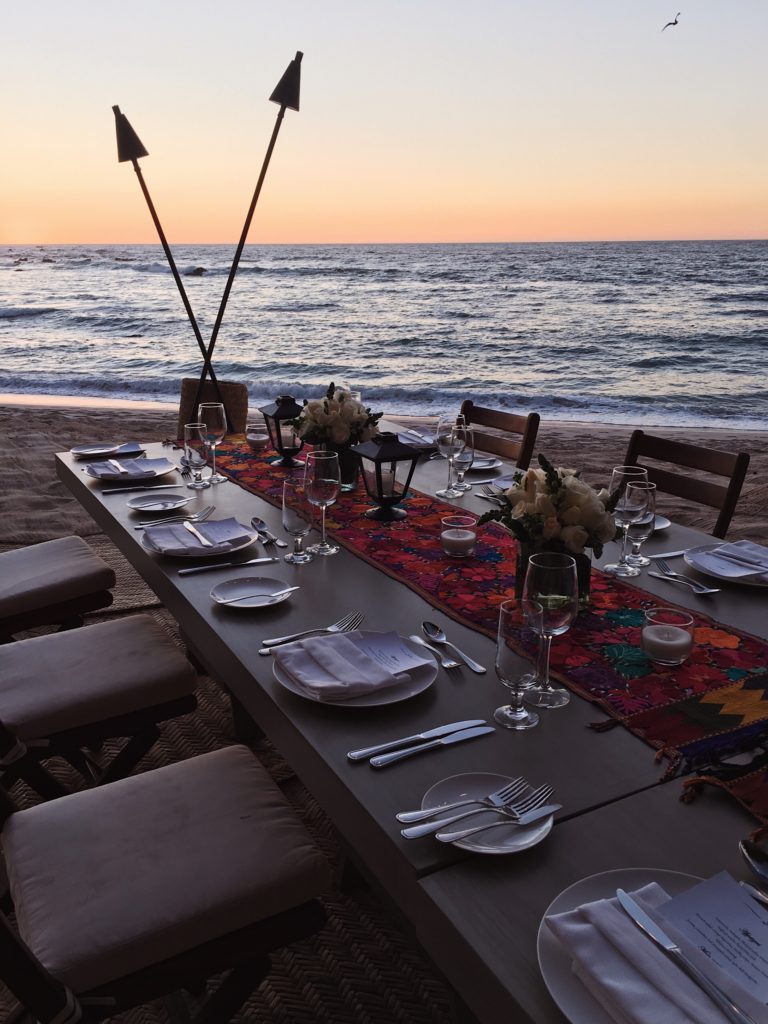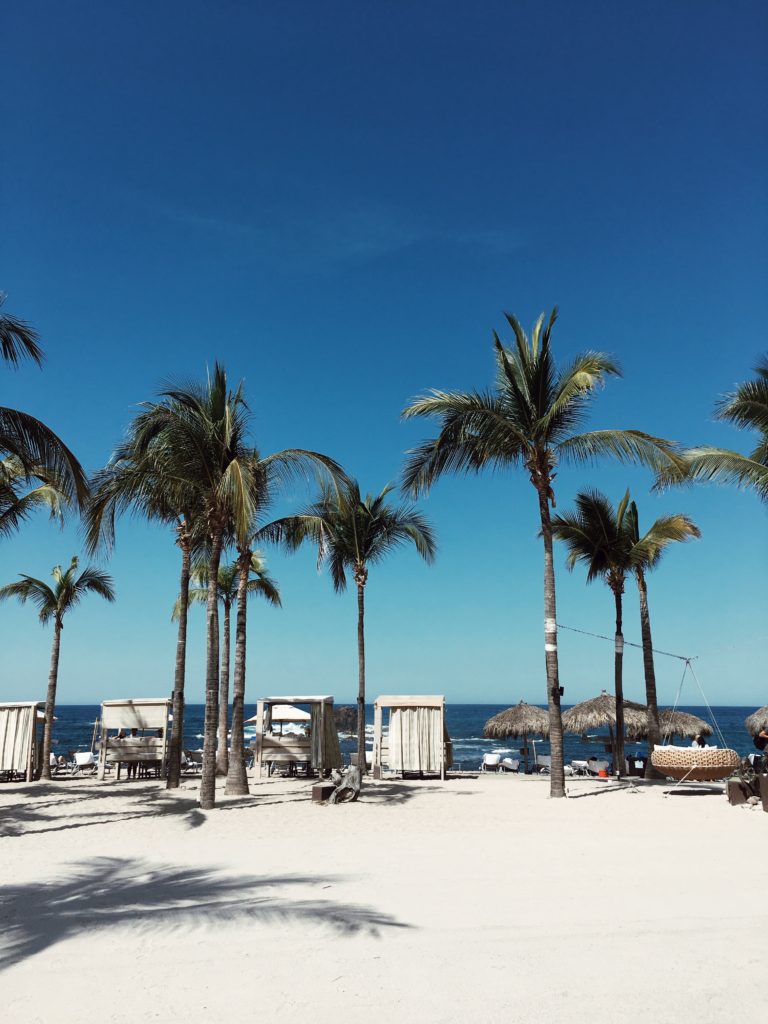 Punta Mita vs. Sayulita
All of the big, more luxurious resorts are in Punta Mita – the Four Seasons, St. Regis, W, etc. Sayulita is a small, sleepy surf town. While it's charming and bohemian and filled with adorable boutique hotels, it doesn't scream posh or upscale. If you're looking for a nice resort with amenities and do not want to have to travel too much off property, I would 100% recommend Punta Mita. If you want something a little more off the beaten path and more backpacker friendly, I would say you should check out Sayulita. No resorts or hotel chains here!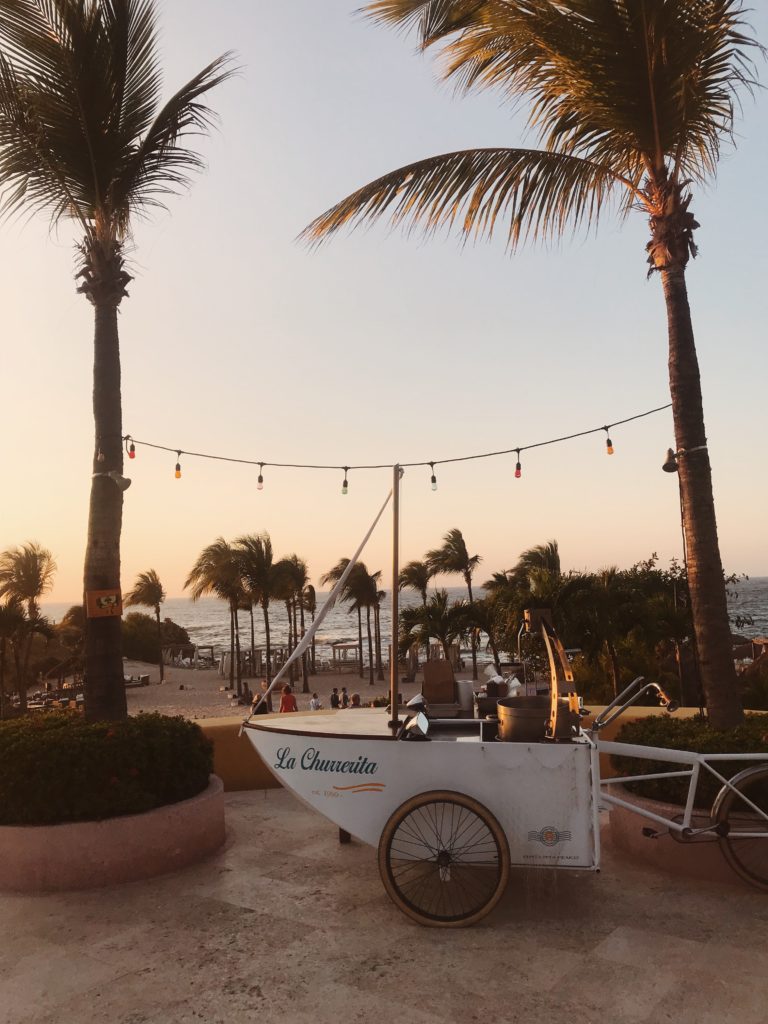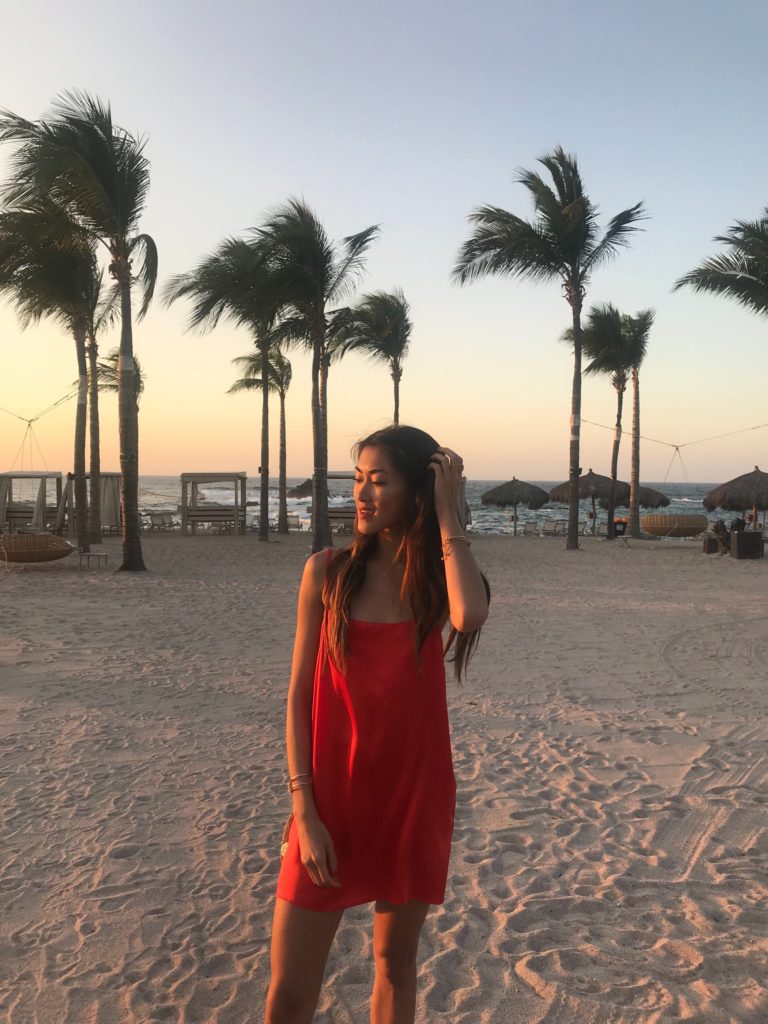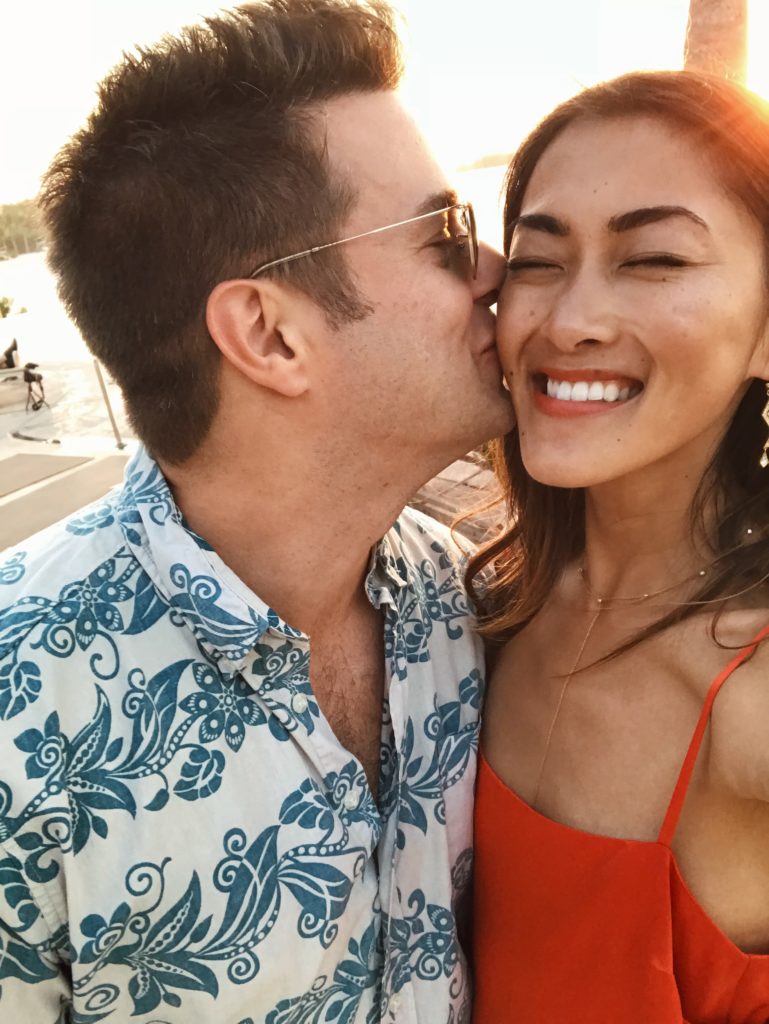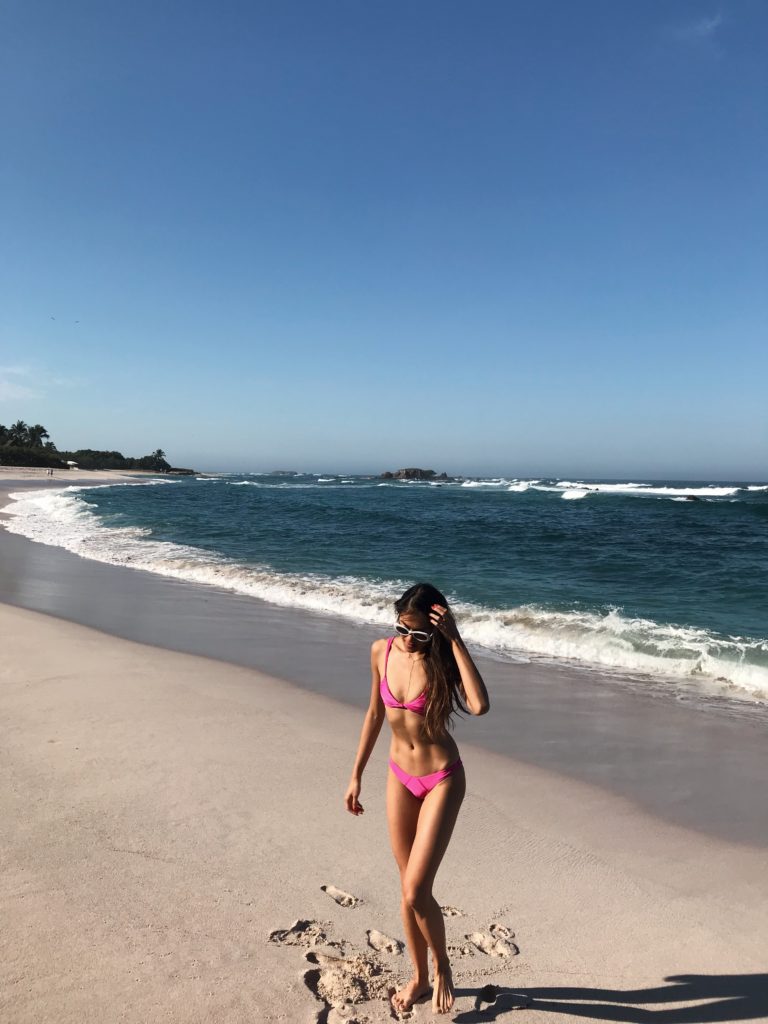 How to get there:
Fly into Puerto Vallarta International Airport (PVR) and take a private car or bus (~45 minutes to an hour).
Where to stay in Punta Mita:
+ Four Seasons Punta Mita – impeccable service and amenities, delicious food, pristine beach, and comfortable rooms.
+ St. Regis Punta Mita – borders the property of the Four Seasons. Another upscale resort, if you're looking for something more luxe.
+ W Punta Mita – newer resort in Punta Mita. Smaller than the Four Seasons and a much more modern atmosphere (like most W's around the world).
+ Airbnb – I always love checking out Airbnbs in new cities and countries. Something about staying in an apartment or house with a kitchen just makes me feel more at home!
Where to stay in Sayulita:
+ Petit Hotel d'Hafa – I fell in love with this charming boutique hotel. There are only 8 rooms, so expect a very intimate and unique experience!
+ Casa Love – steps above the beach and nestled above Pachamama (one of my favorite boutiques!). You can't beat the view from the roof deck.
All of the hotels in Sayulita are small and intimate – and extremely affordable! Expect much lower rates than a resort.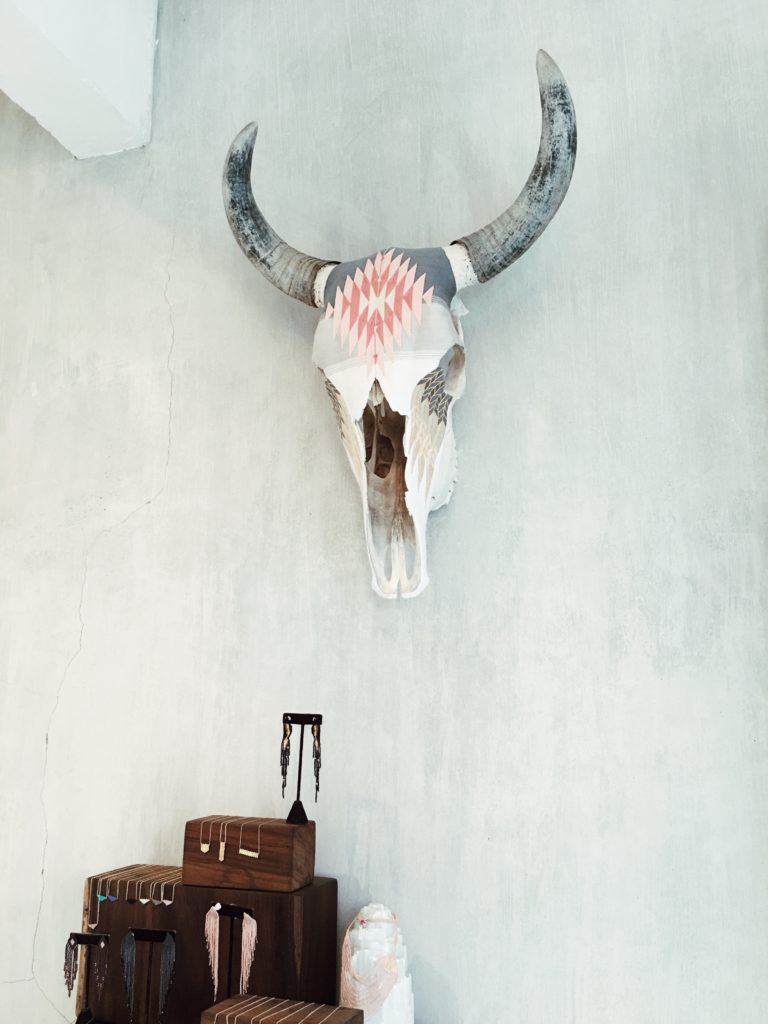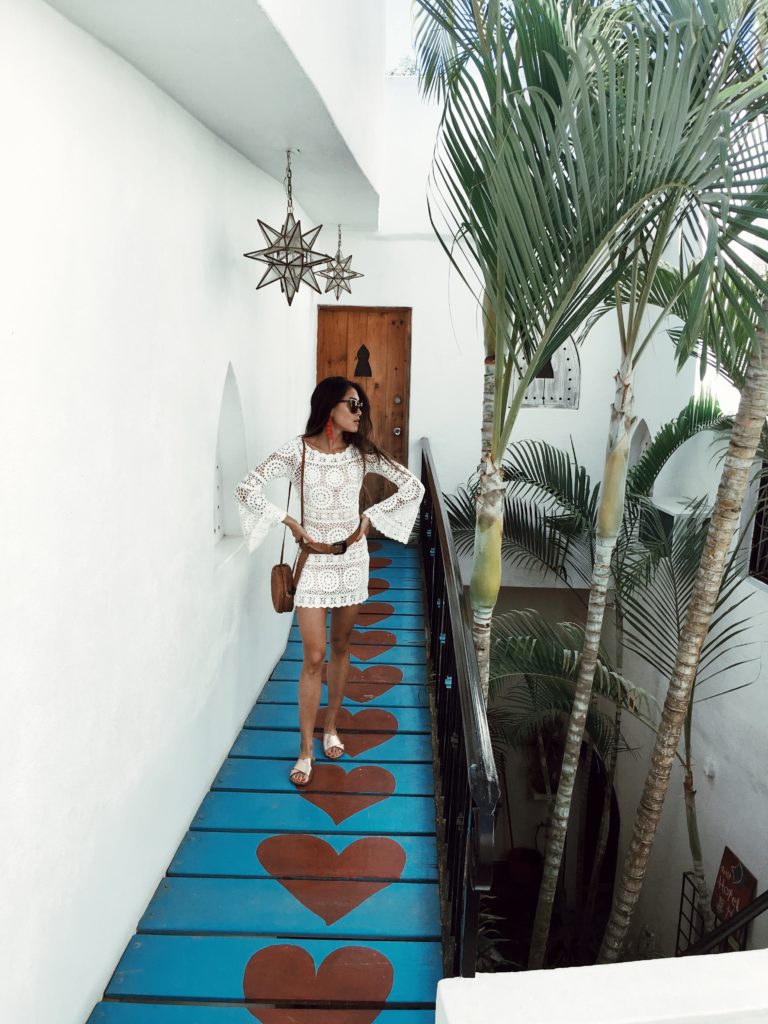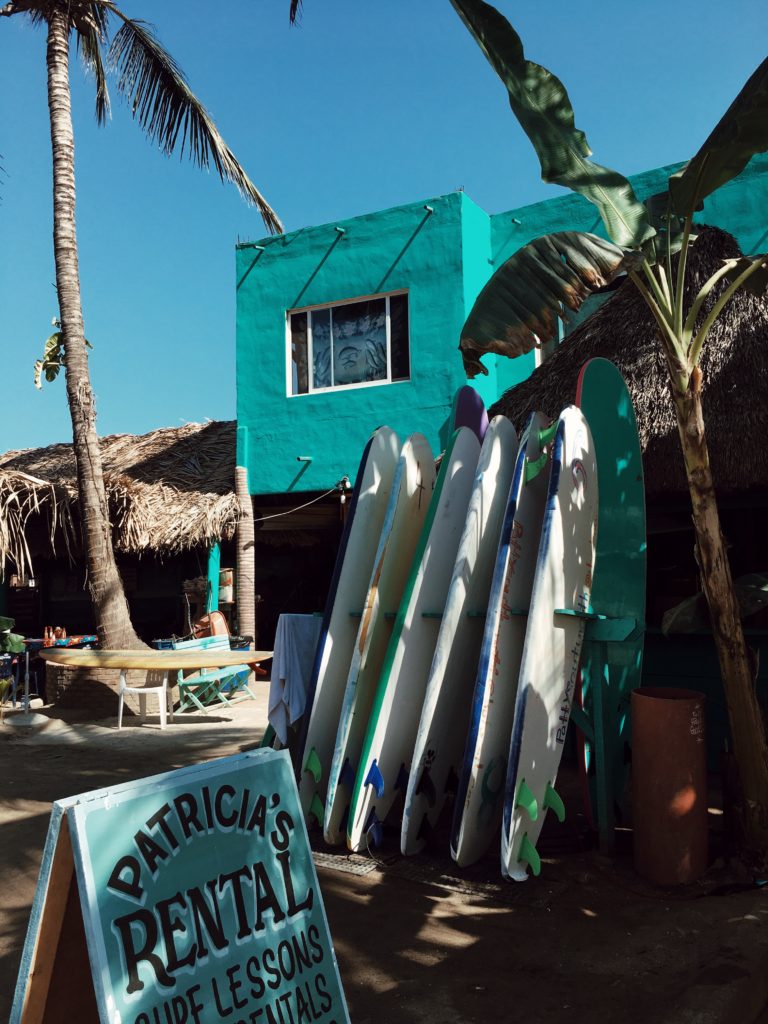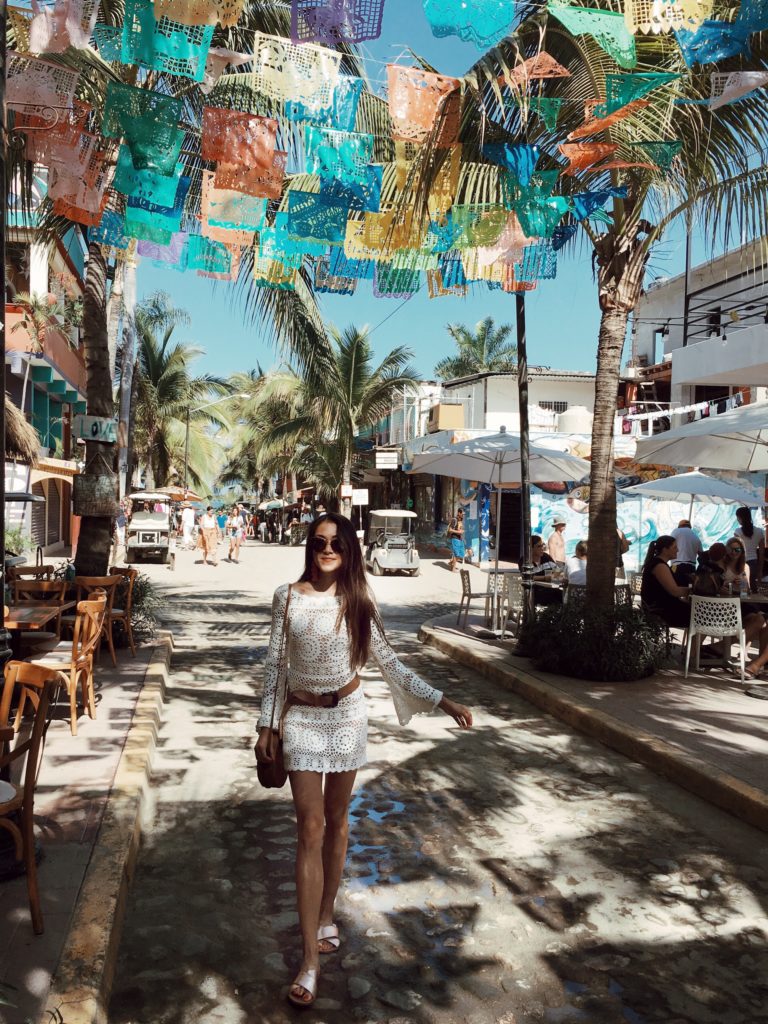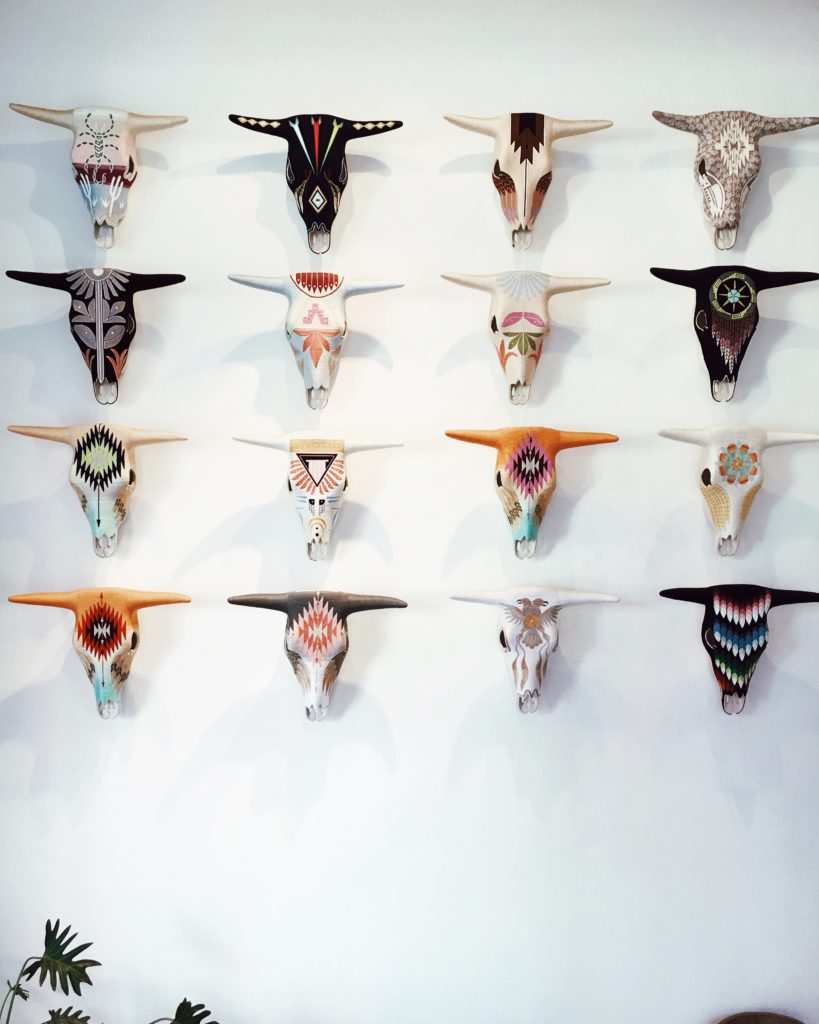 What to do:
+ Surf. Sayulita is known its beaches and waves, so it's not hard to see why surfers flock to this little town. Be sure to take a lesson if you've never gone before – it's a great place to learn.
+ Yoga – you'll find many yoga studios lined along the streets of Sayulita. What better place to deepen your practice than along the beach or in a quiet courtyard with the sound of waves behind you?
+ Eat! You won't find many fancy restaurants in Sayulita (although there are some in Punta Mita). Grab tacos from one of the many stands along the road, or stop in Naty's Cocina or ChocoBanana for breakfast or lunch. There's also no shortage of little cafes serving juices, smoothies, and acai bowls if you're looking for something lighter.
+ Shop – Evoke the Spirit was a personal favorite, but there are so many charming local shops selling clothing, decor, tequila, and more.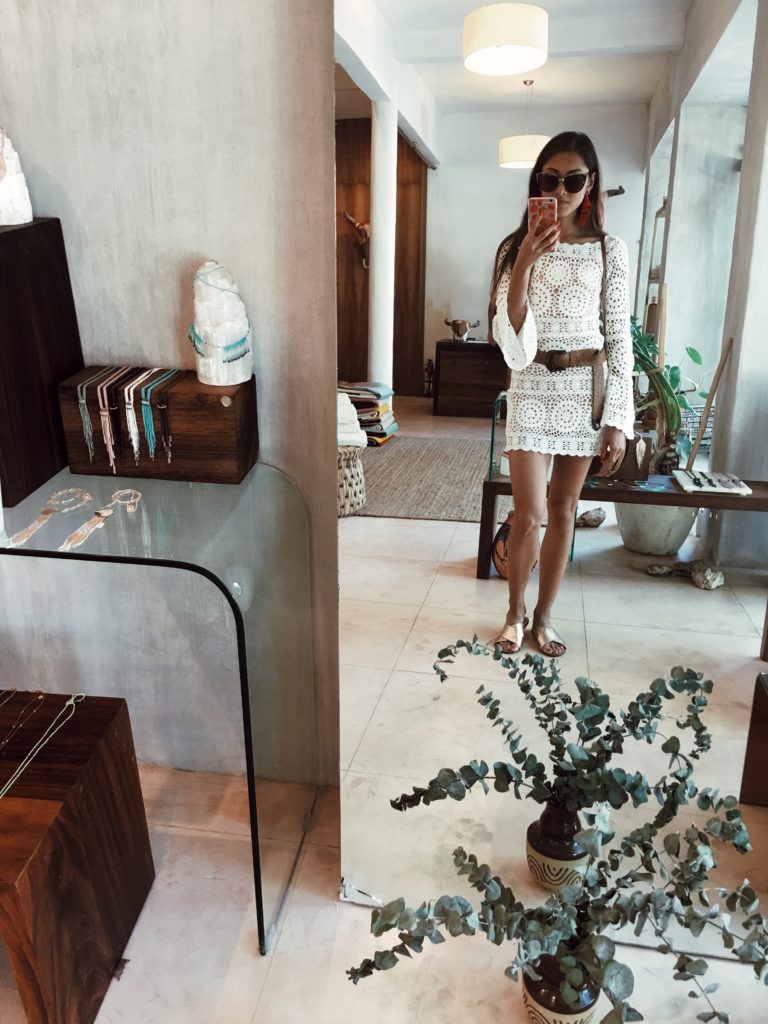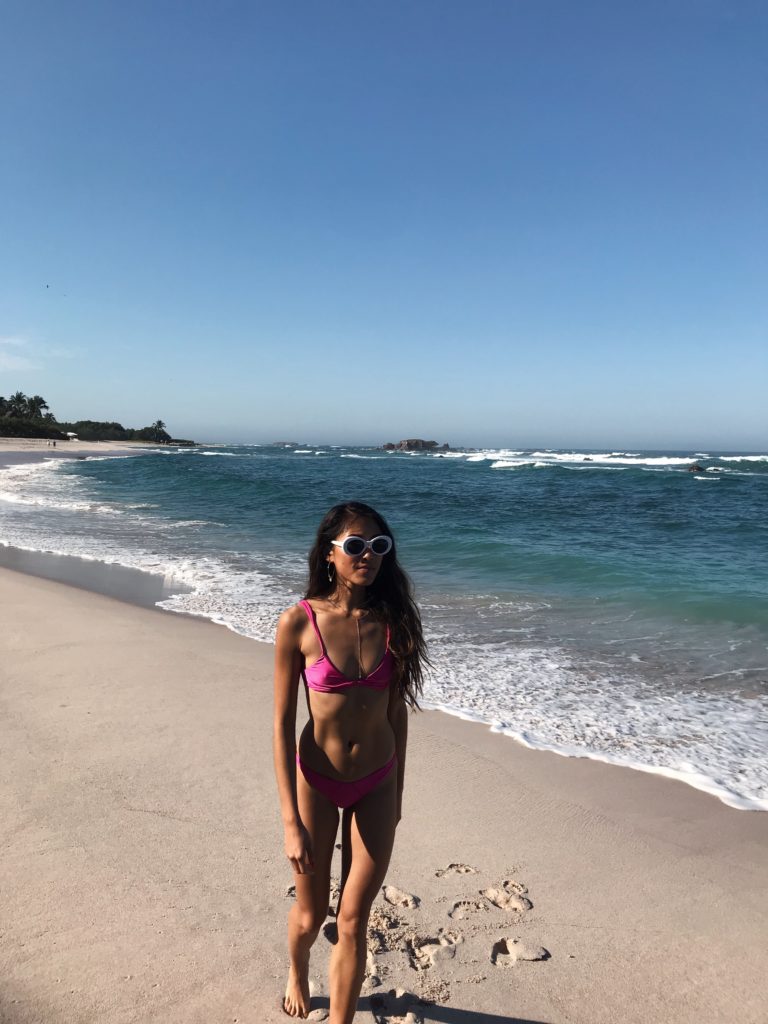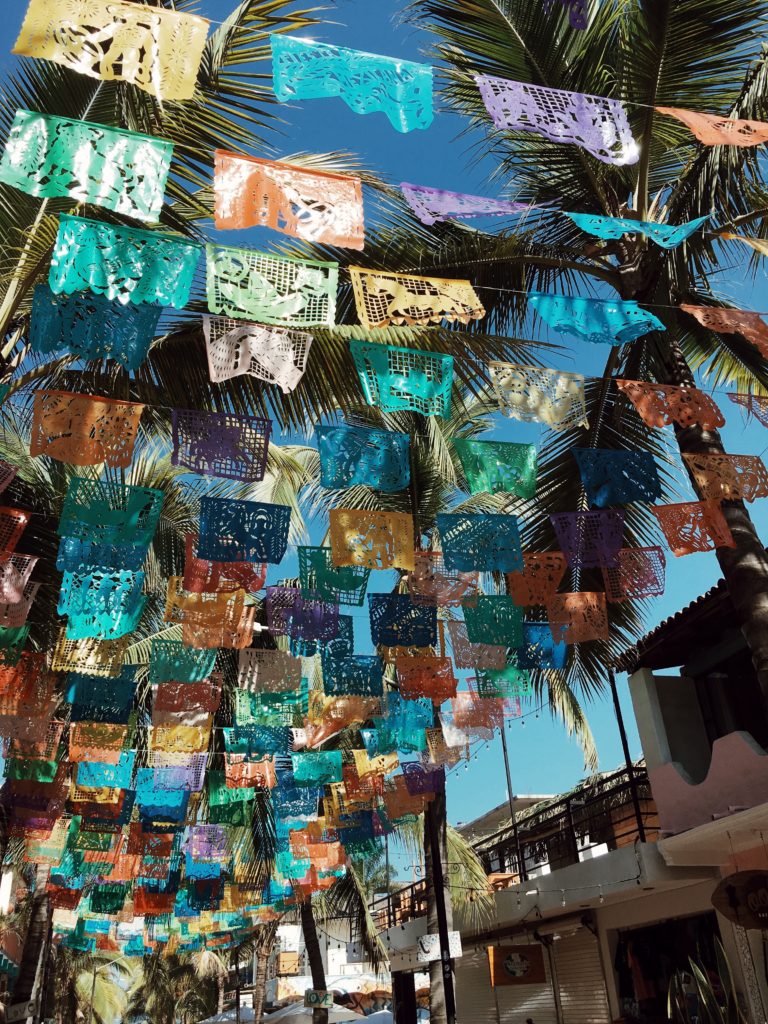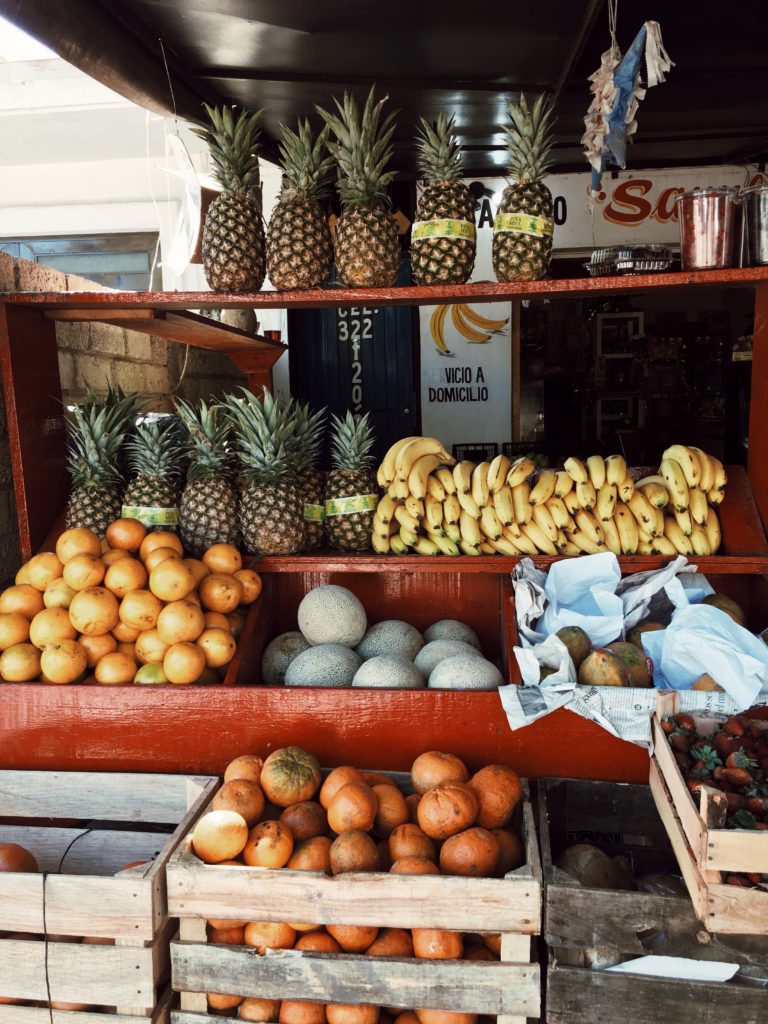 What I wore:
+ swimsuit: lovewave (top & bottom)
+ crochet dress: majorelle
+ belt: b-low the belt
+ tassel earrings: bauble bar
+ slip dress: reformation (similar)

SaveSave