Why You Need to Eat Your Water + a Fun Giveaway !!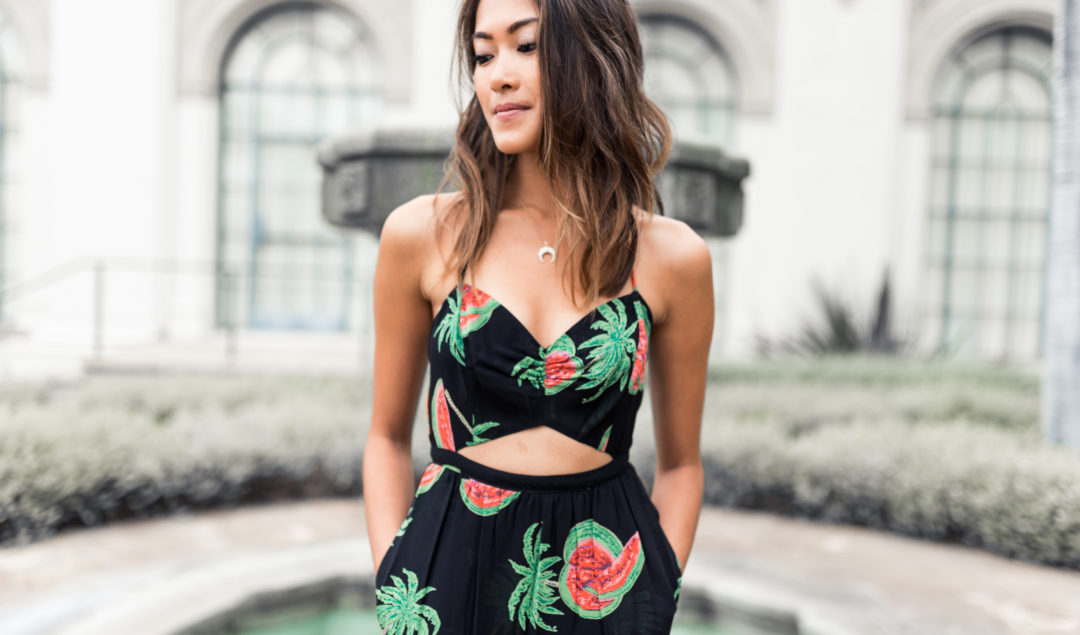 I had the honor of attending the re-opening of the Murad store on 3rd Street a few weeks back. (If you're in LA, check out the brand new store!) Murad was actually one of the first skincare brands I splurged on after I graduated from drugstore products in high school. Needless to say, I was super excited to meet Dr. Murad himself, who happened to be in attendance that evening! Dr. Murad was an absolute DELIGHT in person and full of wisdom (on skincare among many other topics). One skincare tip he really emphasized was how important it is to eat your water.
Wait, what? Eat your water? YEP. Think about it this way – we're often told that we need to drink 8 glasses of water a day, but what about the foods we are eating?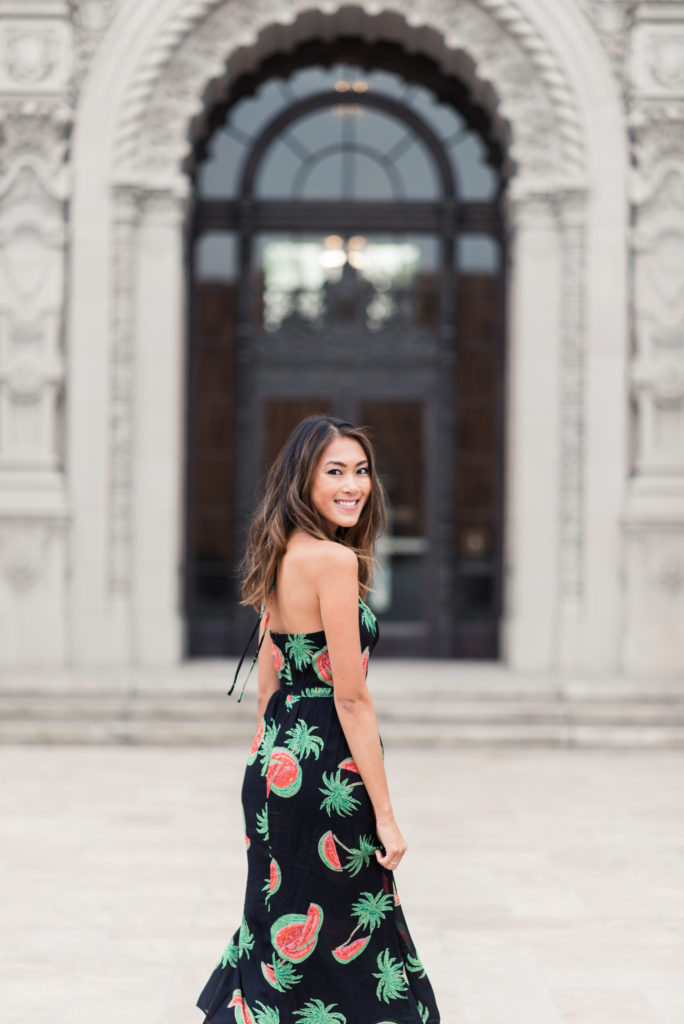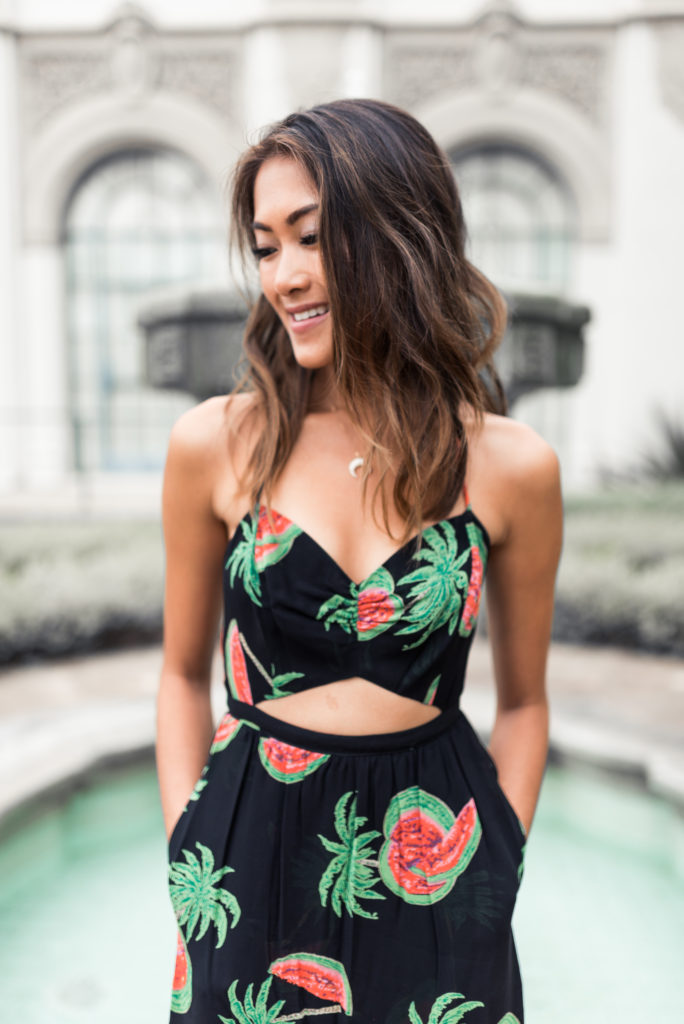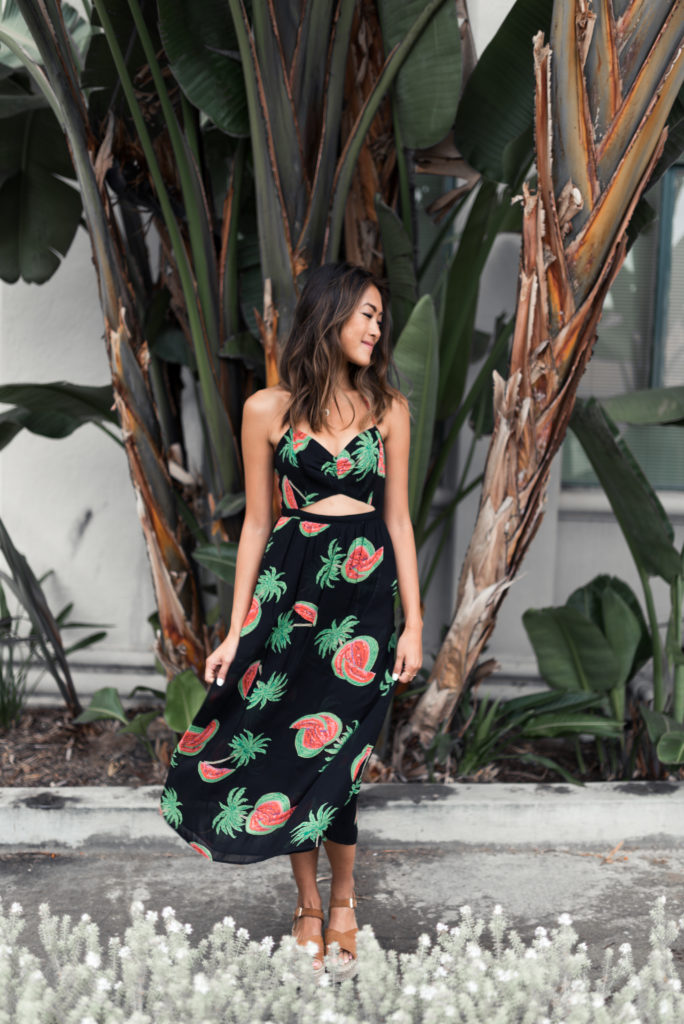 It only makes sense that nourishing, water filled foods such as fruits and vegetables would be better for your skin than icky, preservative and sodium filled crap. Right?! When we eat our water, we are able to nourish our body from the inside out. The average human body is about 60% water, which explains why fruits and veggies help our skin glow.
Some other benefits of drinking + eating your water when it comes to skin – less prominent wrinkles, brighter skin, and fewer breakouts. Lesson learned – stay hydrated!! If drinking your 8 glasses a day is tricky, try adding lemon, cucumber, or mint! And, eat your water!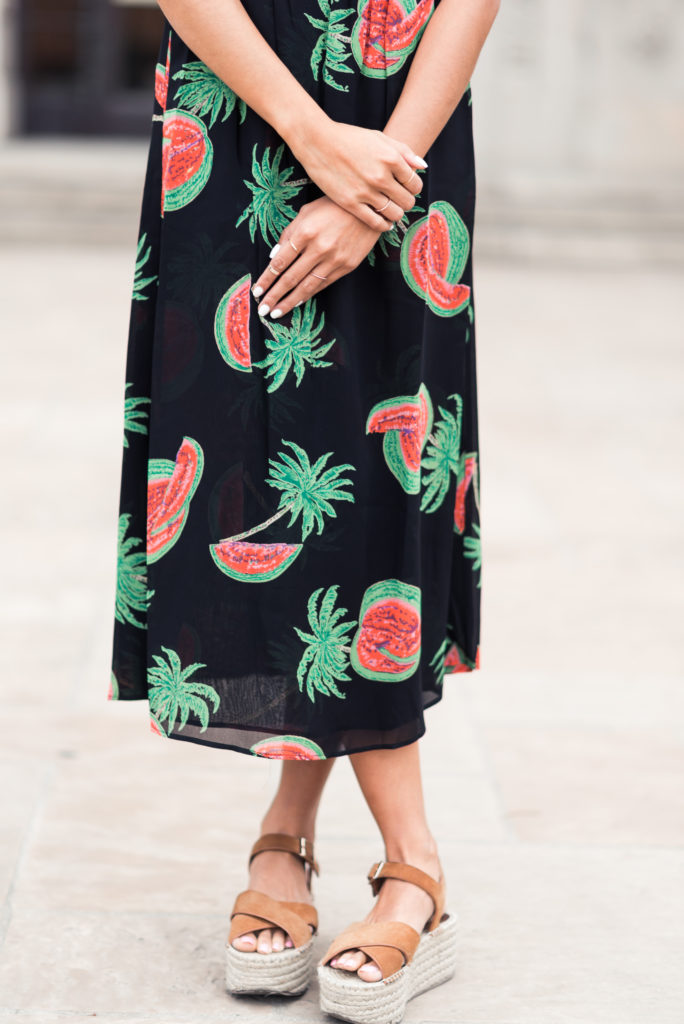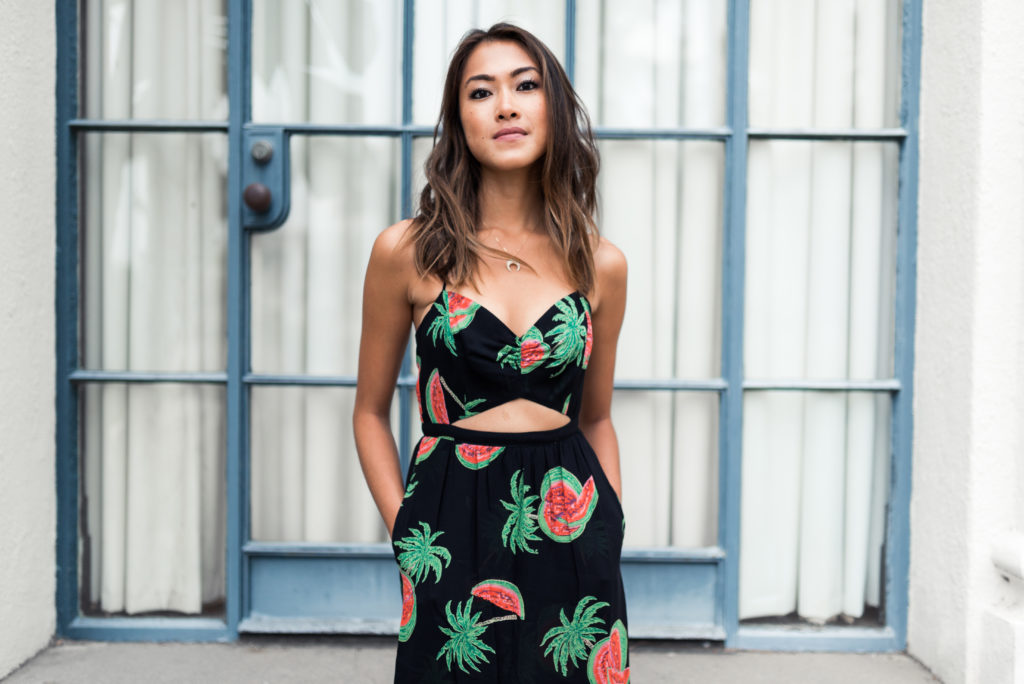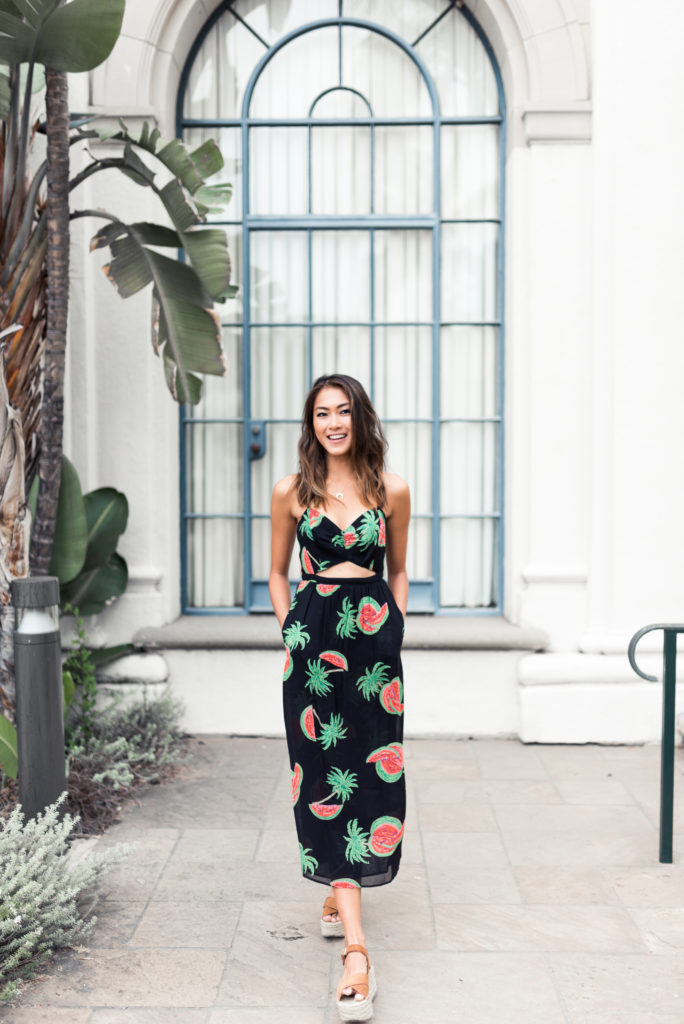 Speaking of eating your water, I LOVE fruits and veggies. In case you can't guess from this dress, I love watermelon (which just so happens to be 92% water – yesss!). After hearing Dr. Murad speak, I've made a point to eat as many fruits and veggies every day as possible. I definitely notice a difference in my skin when I load up on fruit based foods vs. dehydrating foods such as foods high in sodium (anything processed, ick) and alcohol.
I've also been incorporating some Murad products into my skincare routine and so far am LOVING them!! Full review of everything to come.
---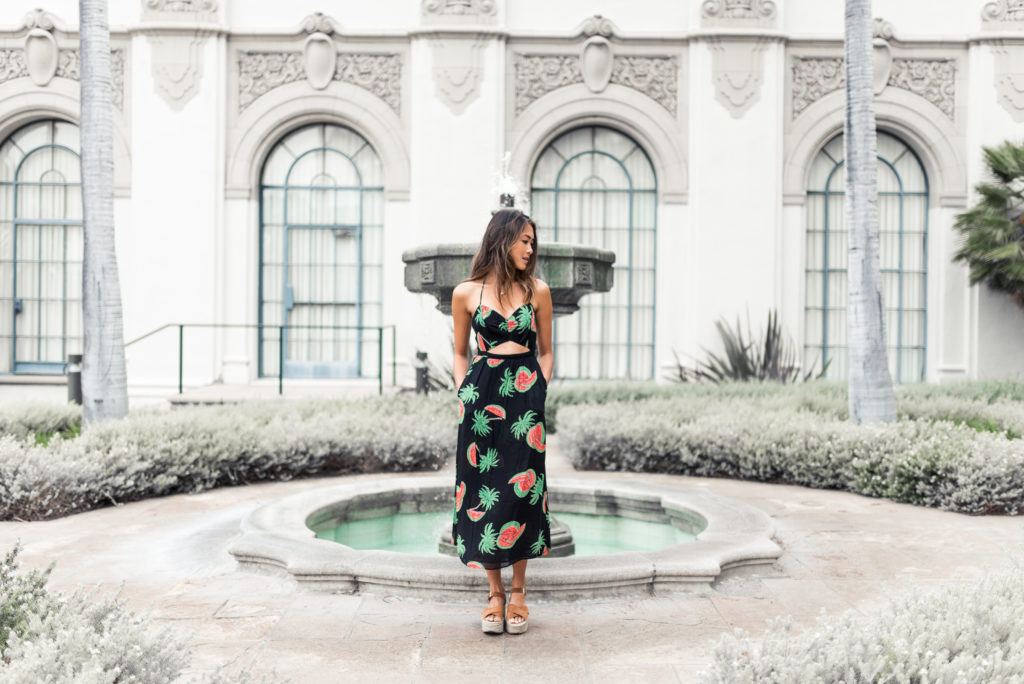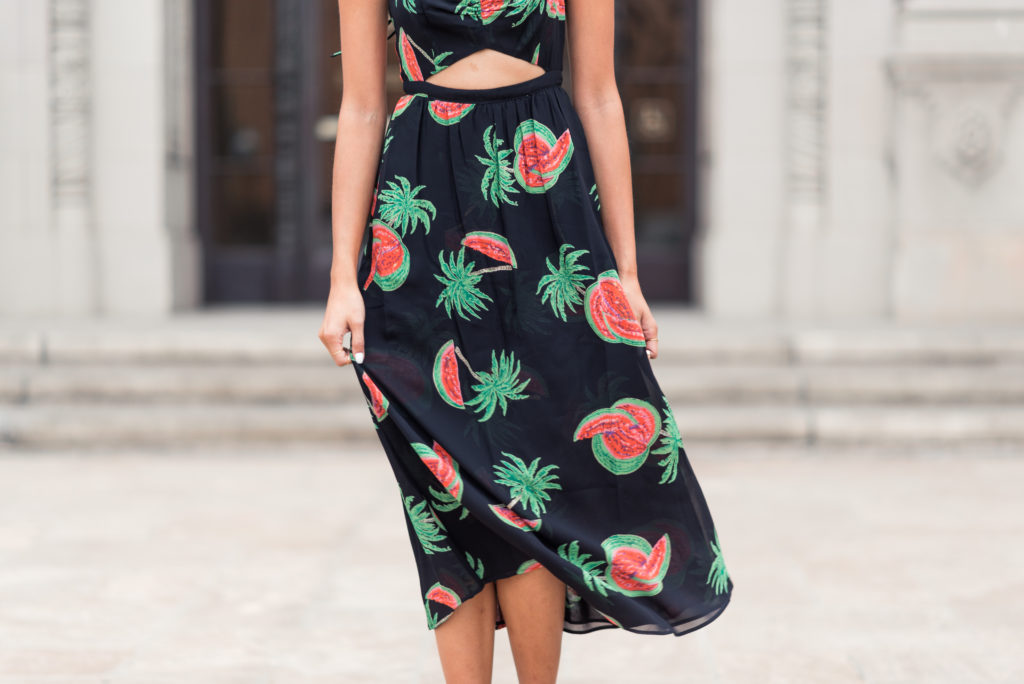 Finally, I wanted to say that I am so incredibly thankful for each and every one of you that follows me and comes by my page to read my posts. I love you guys! That's why I am SO excited to be partnering with Murad to give away $150 worth of Murad products! There's no better time to start a new skincare routine than with the changing seasons!
You can enter with your email, Facebook, Twitter, or Instagram – see below for rules and regulations. This giveaway will be open until September 9th. Good luck babes!! And thank you so much for reading.
xx, Amy
dress: reformation | shoes: topshop
photos: jordan zobrist