Add This to Your Skincare Routine Stat – POWDER CLEANSERS and Why They're the Bomb

If you haven't tried a powder cleanser for your face yet, you're missing out. If you're skeptical, try it out – it might completely change the way you wash your face (I know it did for me!).
Hear me out: powder cleansers are simple and effective, not to mention gentle and kind of fun to use. I've swapped out my normal liquid or gel cleanser for a powder version on more than one occasion. Powder cleansers are usually made with natural ingredients. Plus, they gently cleanse and exfoliate your skin at the same time. Powder cleansers  typically contain rice based ingredients because they are derived from ancient Japanese skin and beauty rituals.
I started using powder cleansers last year and quickly added powder exfoliants to my skincare line up as well – and my skin has never been so soft! Another bonus – powders are travel friendly! Read on for some of my favorite powder based cleansers and exfoliants.
My Top 5 Powder Facial Cleansers and Exfoliants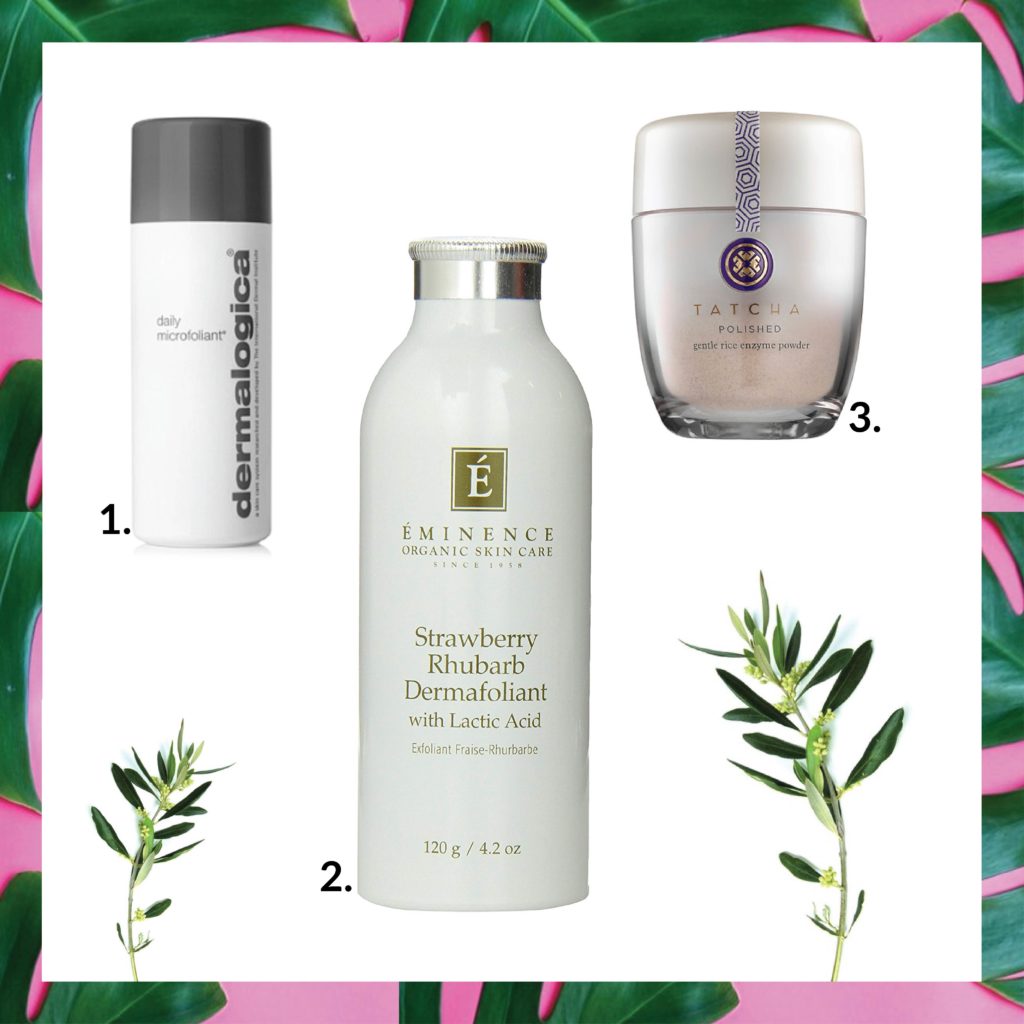 This product was used on me during a facial and I immediately had to ask what it was – this product leaves my skin super soft and cleansed. It's gentle enough to be used daily (hence the name, duh), and doesn't irritate my sensitive skin. I like to mix this with a gel cleanser sometimes for a little 2-in-1 action.
Eminence is one of my favorite organic, natural skincare lines. This strawberry rhubarb powder smells delicious (like strawberry yogurt) and sloughs off dead skin cells on my face. This one is slightly more abrasive than the Dermalogica powder, so I use it every other day at most (I alternate between products every couple weeks).
This powder came in Rachel Zoe's Box of Style and has a permanent spot in my gym bag. I love powder cleansers when I'm on the go, and this one has a tab that covers the opening so you don't have to worry about spills. This one is gentle enough to use daily.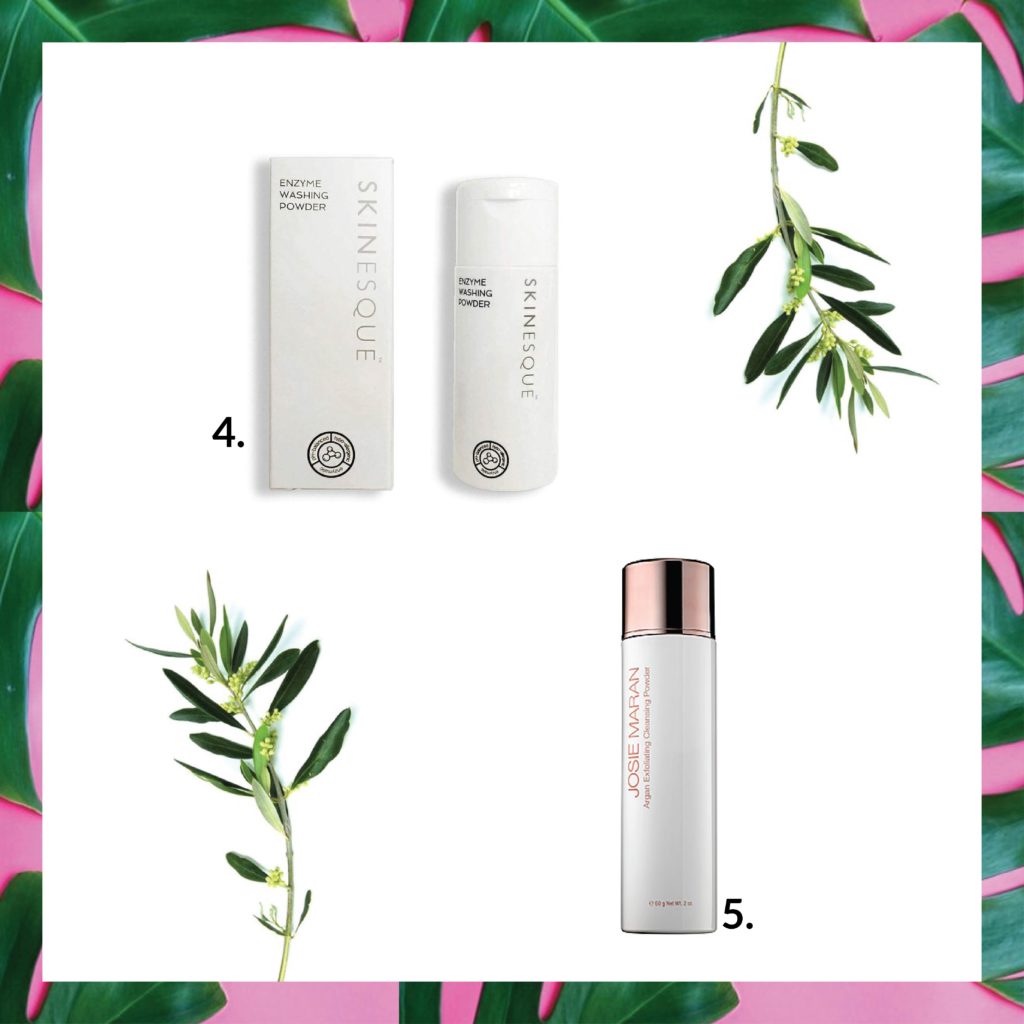 Hands down my favorite powder cleanser. Skinesque is a Korean beauty brand that has a line of small but KILLER products. One of my blogger friends turned me onto this brand and I'm so glad she did. I'll definitely be repurchasing this powder, in addition to more of Skinesque's crazy cool 3 step face masks.
Josie Maran's argan oils are some of the best on the market, and this cleansing powder is no exception.
Because most cleansing powders have similar formulas, you can't really go wrong with any choice. I was surprised at how much I love using powder formulas, especially when it came to my recent trip abroad (no carry on liquid restrictions here!). I'm still loyal to a couple gel cleansers (especially when I want to get every last bit of makeup off), but powder cleansers have found a place in my heart – and they're here to stay.
Have you tried powder cleansers? Yay or nay?
xx, Amy