Is La Mer Worth It? + My Current Skincare Routine

If you're into skincare, chances are you've heard of La Mer. Specifically, their famous Creme de la Mer. Celebs and beauty editors rave about this product! La Mer's most popular product is touted as a "miracle cream" but it comes with a steep price tag. A 1 oz. jar of this stuff is $170! So, let's get to the bottom of this. Is La Mer worth it?
To be honest – I was very, very skeptical. I mean, is any cream worth $170 an ounce?
For the price, I was hoping it would be the equivalent of putting liquid gold on my skin. I also had sky high expectations for the price. I mean, it better be damn good! Luckily, I received a jar of Creme de la Mer as a gift and I've been using it since.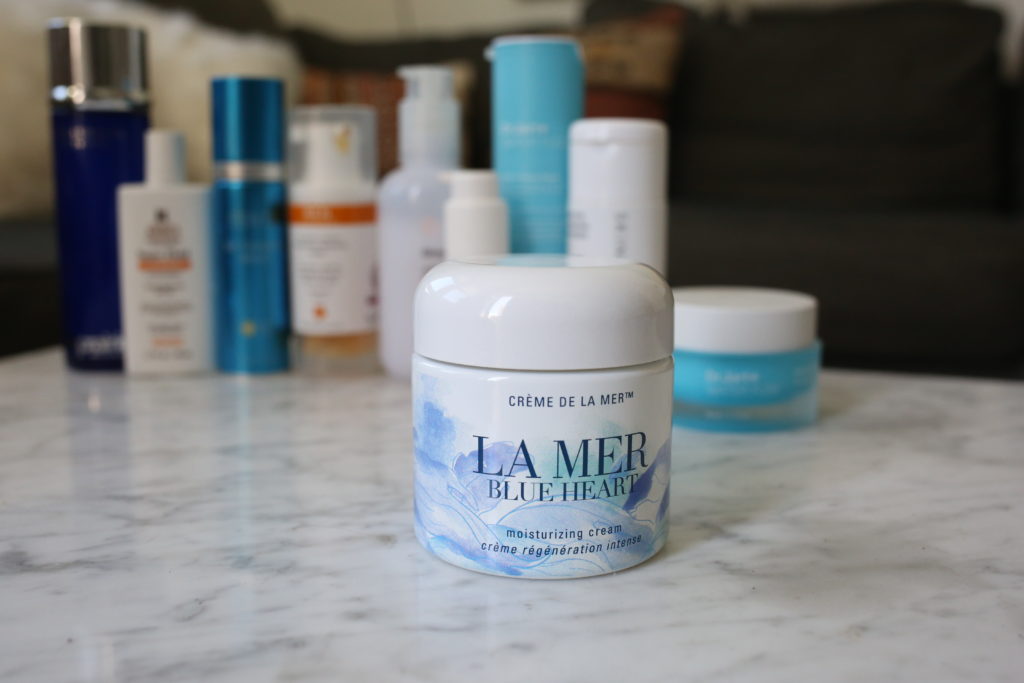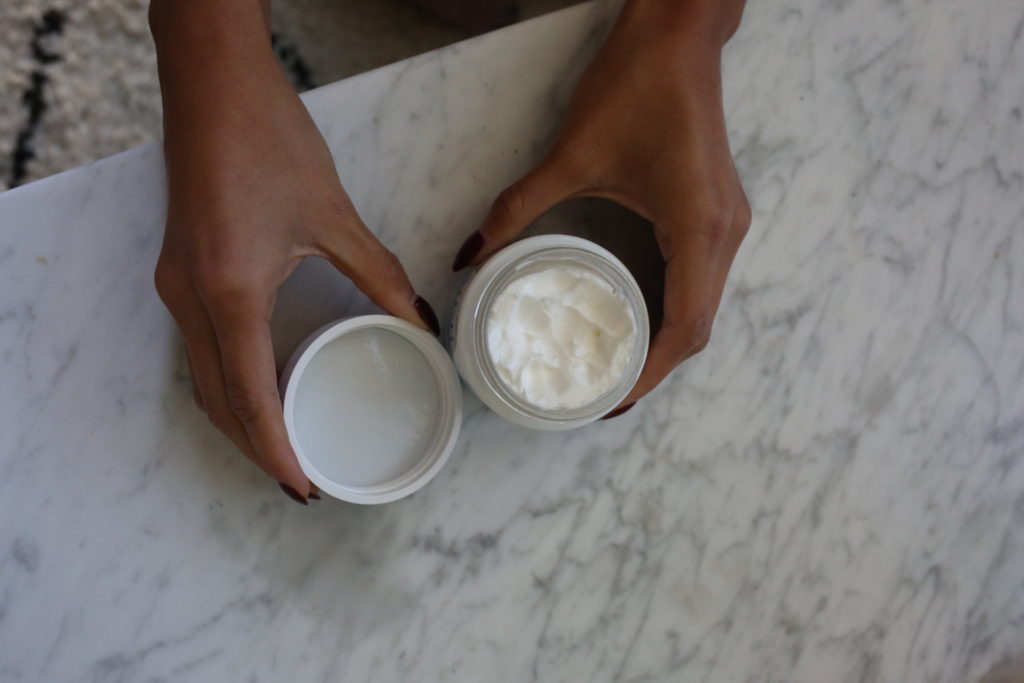 My initial reaction to Creme de la Mer:
The cream is incredibly rich and thick. If you have oily skin or aren't used to extremely moisturizing creams, it may almost be too much for you. For this reason (and for the sake of stretching out my jar of product as long as possible), I only use it at night. I have dry skin, so my thirsty skin soaks up the rich cream. It almost works as a sleeping mask – when I wake up my skin is hydrated, smooth, and supple. Not to mention unbelievably soft!
I really love the cream. I've had so many people compliment me on my "natural glow" – even on days when I wasn't wearing any makeup or hadn't gotten much sleep. My skin feels smooth, plump, and always hydrated (something I struggle with!). If I could bathe in creme de la mer, I would. When my jar is used up (RIP), will I repurchase? Maybe. The price tag is high enough that I have to think hard about it.
Is La Mer Wroth It?
So – back to the initial question. Is it worth it?  After testing it out myself for a few months, my answer is yes. It's worth it – for me. I love the effect it has on my skin and it works noticeably better than other products I have in my bathroom. BUT, here's my caveat: it is only worth it if you can afford it in your budget! If you're on the fence about spending $170 for a jar of face moisturizer, you probably can find alternate products for a lower price! There are so many high quality skincare products on the market today, I guarantee you can find something that suits your skin and budget. It may take more digging and require looking into brands you haven't heard of – but in the end, you'll be happy to found the perfect products for your skin type.
So there you have it – my honest thoughts on Creme de La Mer and if it's a must have in your vanity. All things considered, I think the product is amazing!
Are there comparable products on the market available for less?
Probably. I've heard Olay Regenerist, which can be found at a drugstore, is very comparable to Creme de la Mer! It really depends on your current skin, your routine, and your skincare needs. A little trick if you want to try it out – most department stores will offer a small sample for you to take home before committing to buying the full sized product.
In addition to this Creme de La Mer, I've been incorporating a variety of other products in my daily routine. I tend to get lazy with products, so I try to stick to the essentials and focus on problem areas when I can. I can't deal with crazy ten step routines, it's just unreasonable for my current lifestyle and my hectic schedule. Full disclosure – I do receive a lot of free products as a blogger. I do my best to try them all and provide honest reviews and feedback – I won't mention one unless I absolutely love it and I would never endorse something I didn't like or had a bad reaction from. Knowing that everyone's skin is so different, I just wanted to share what's been working for me since I do get questions about my skin often.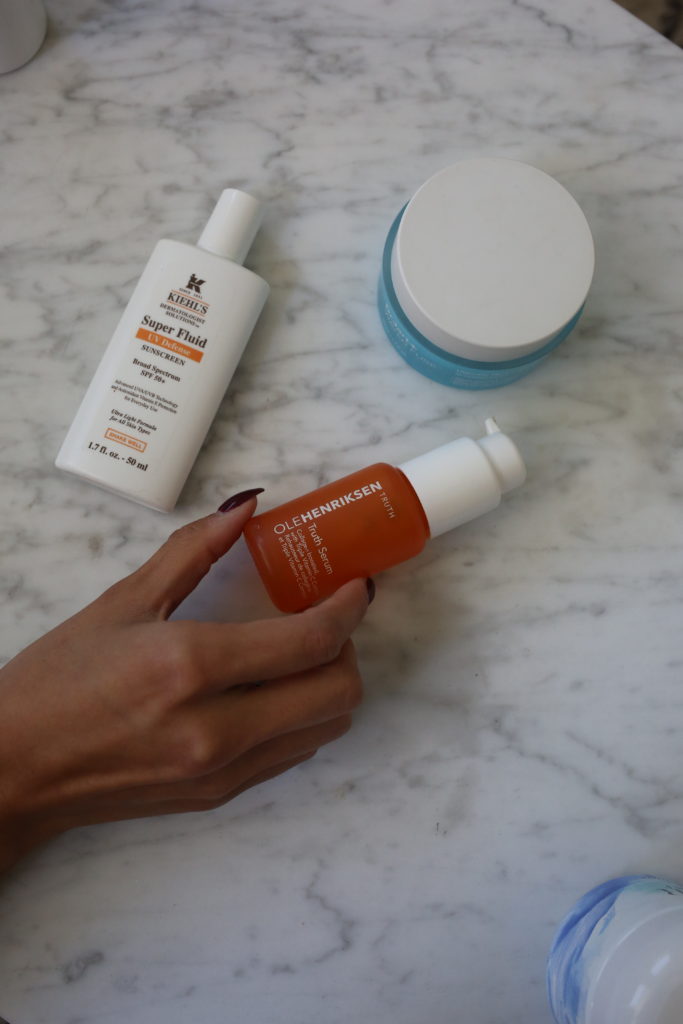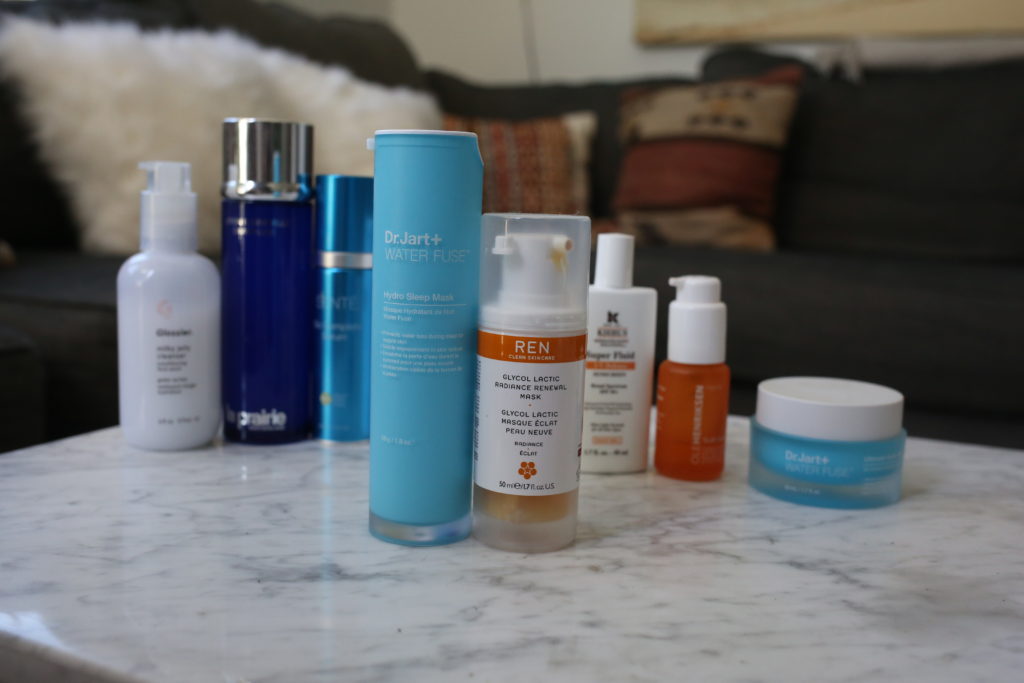 The rest of my current skincare routine:
This continues to be my go-to cleanser. It takes off all of my makeup and is just a great basic cleanser. I keep one in the shower and one in my gym bag. I really like Glossier's minimalist products, you can read my full review of their products here. I'm not a rep, just a normal girl that happens to love some of their products : ).
I've raved about this cleanser before. If you haven't tried a powder cleanser or exfoliant yet, you really need to! This one is gentle enough to use daily and keeps my skin super soft and smooth.
Filled with Vitamin C and antioxidants, this serum is great for everyday use. I've been using it pretty consistently for years and notice a big difference when I'm using it vs. when I'm not. Another vitamin C serum I love is this one by Eminence.
Currently writing an entire post to retinol, but here's the quick version of it. I read that your mid twenties are a good time to start incorporating retinol into your skincare routine (some people say as early as your late teens, but the majority of research I've come across suggests starting around 24-26). Why? Because retinol helps your skin cells turn over, producing more collagen which helps with skin texture and elasticity. If you're looking into an anti-aging regime without opting for lasers or needles, definitely try a retinol cream to start! This one was recommended to me by Facile and I use it a couple times a week at night.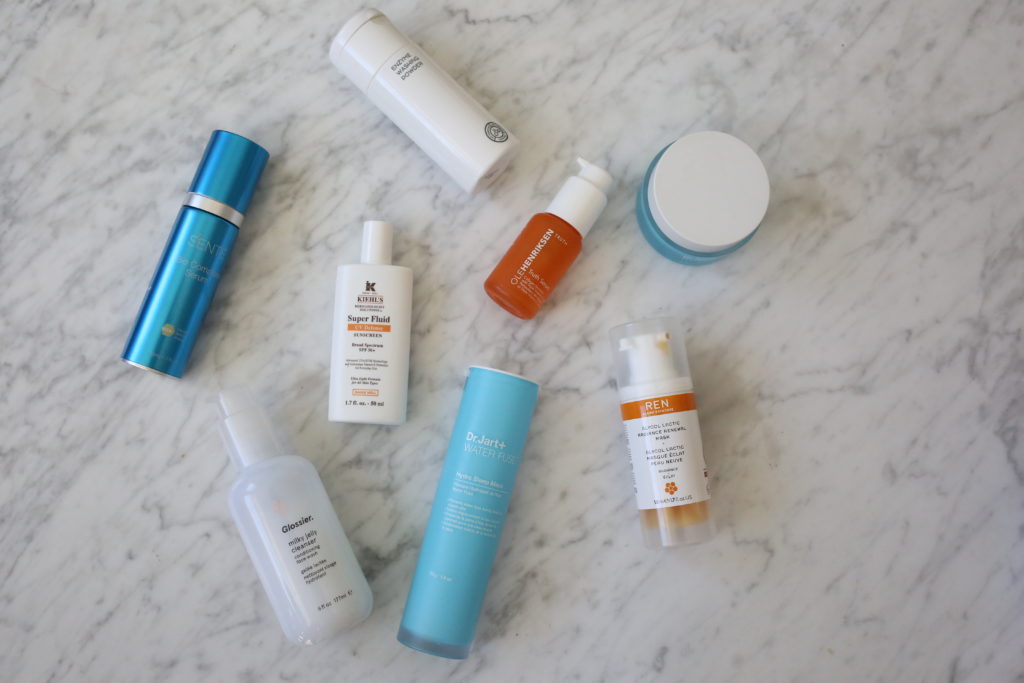 My current daily daytime moisturizer. For daytime, I look for lightweight and moisturizing ingredients and formulas that work well on their own or underneath makeup.
Another one for dry skin lovers. I'll layer a "sleeping mask" over my nighttime moisturizer for an extra boost of skin hydration. There's nothing better than waking up to as close to perfect skin as you can get.
As I get older, I've started to experiment more with gentle peels. I haven't gone full on yet with a spa-grade peel, but I have been testing different at home products. I really like this REN mask because it smells amazing and it leaves my skin just GLOWING. I'm a sucker for anything that has the word "radiance" in the description, only this product actually does that.
I've been using this sunscreen everyday for the past five years. The formula is thin, easy to layer, and non-irritating. This sunscreen works well over your daily moisturizer and under makeup. I only wish I started wearing sunscreen religiously sooner… : )
Diet:
I really do believe diet is correlated to the texture and appearance of my skin. I try to drink at least 3L of water a day and I notice a huge difference when I eat junk food or drink alcohol compared when I eat less processed foods. Again, everyone's skin is different and what triggers your skin may be different than mine.
I know environment also plays a huge role in your skin – for example my skin changed drastically when I moved to LA, it's been pretty much nonstop dry from the desert climate, sun exposure, and crazy pollution. So I've been trying to adjust my skincare routine accordingly as well.