Happy New Year! I still cannot believe it's 2016 and find myself wondering where 2015 went. 2015 was one of the best years of my life and I cannot wait to see what this year brings… I hope everyone's holidays were filled with lots of love and happiness. I spent the last 2 weeks of 2015 in Thailand and now I'm finally back in LA and ready to take on the new year. I'm so excited to share this trip with you guys – my boyfriend and I talked about visiting Thailand for a year, so needless to say we were very excited when the day finally arrived. Get ready for a long post… (update: read part 2 of my Thailand Travel Diary here).
We first flew into Bangkok for a quick couple of days. The city really was an overload for the senses – so much to see, hear, eat, and smell. Although Bangkok is 15 hours ahead of LA, the time difference tends to be easier to adjust to when you fly west and there is so much happening in Bangkok that it's hard not to stay awake. There are so many things to do in the city, but given that we were only there for two days, we got just a taste of what Bangkok has to offer.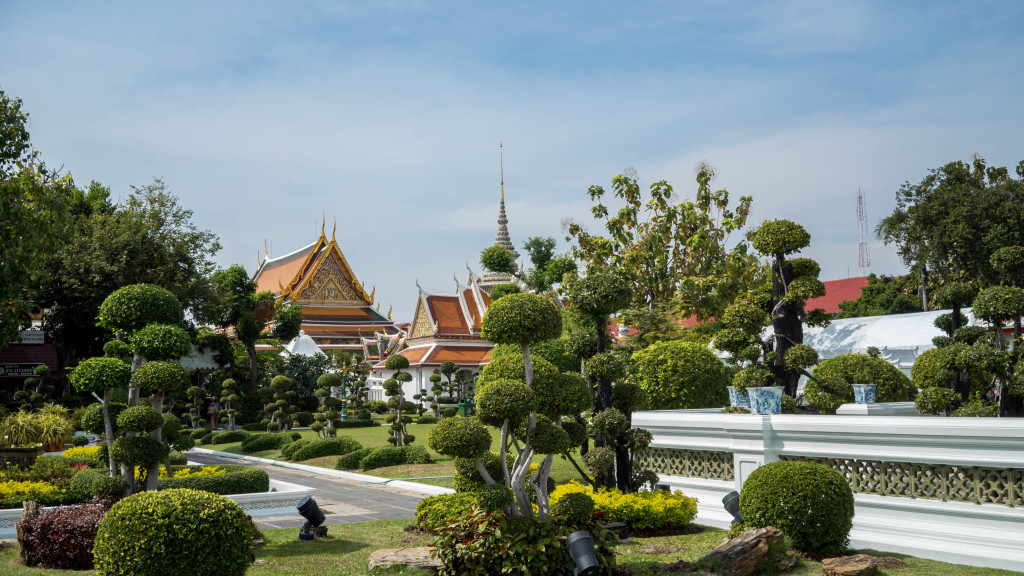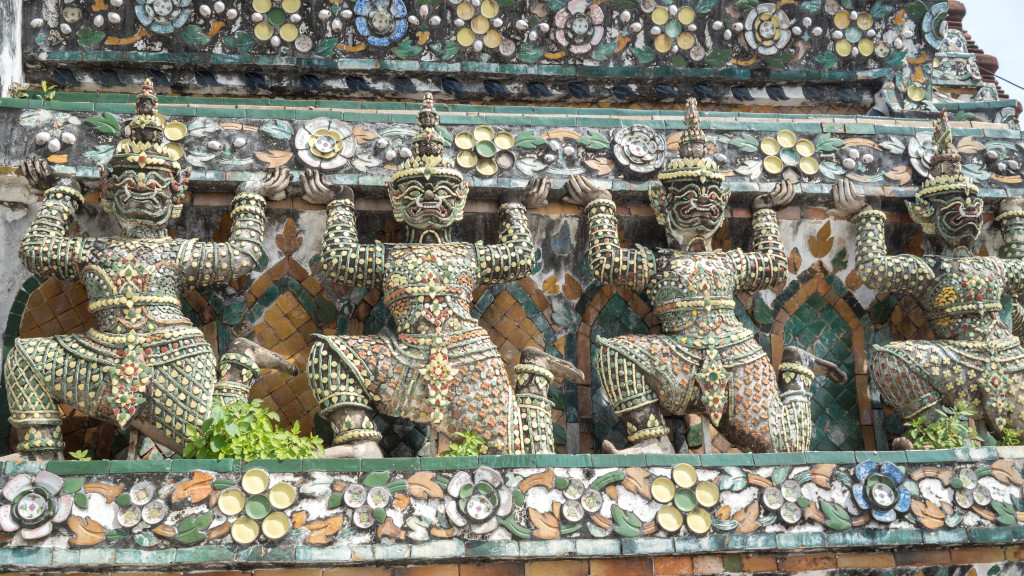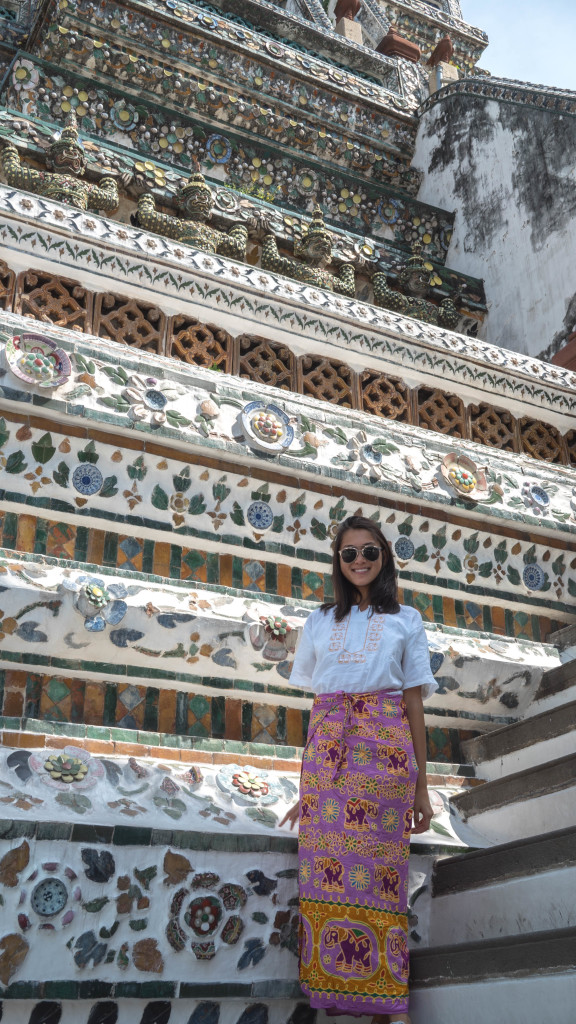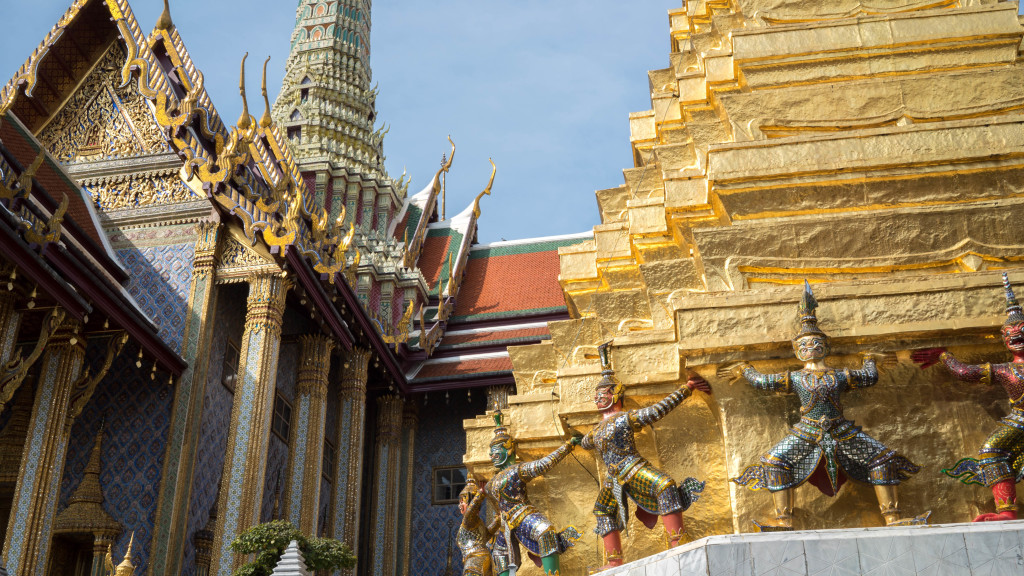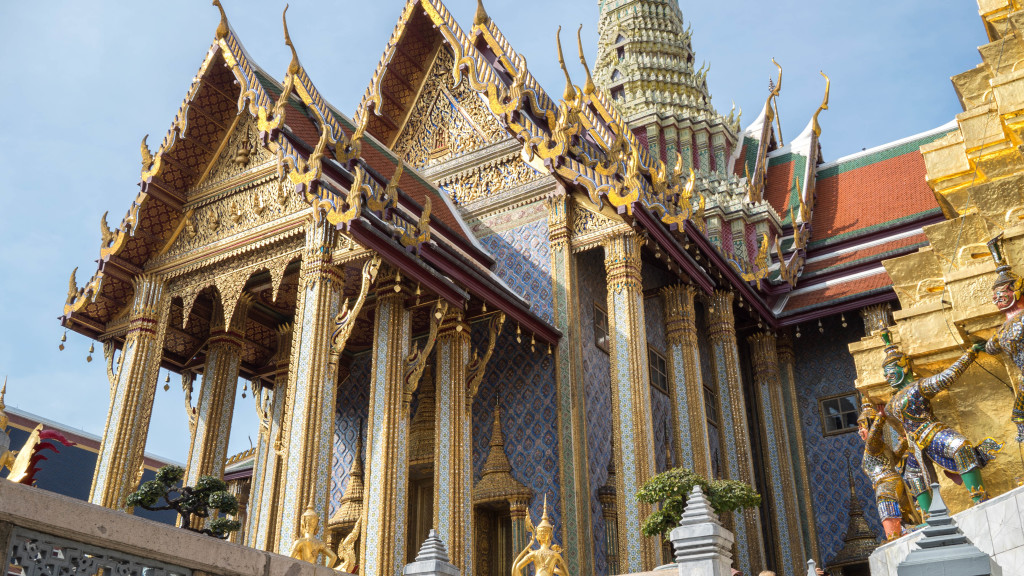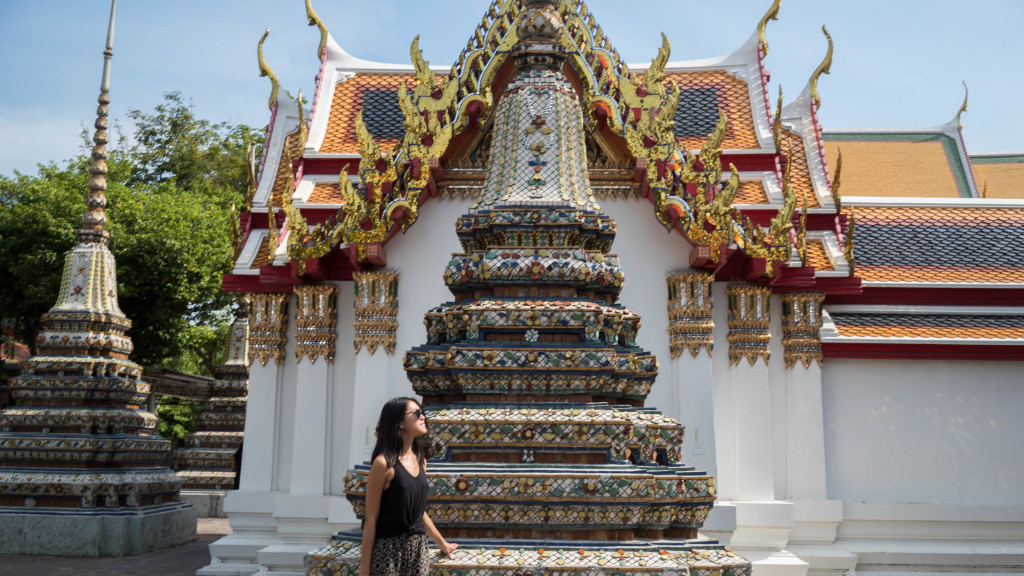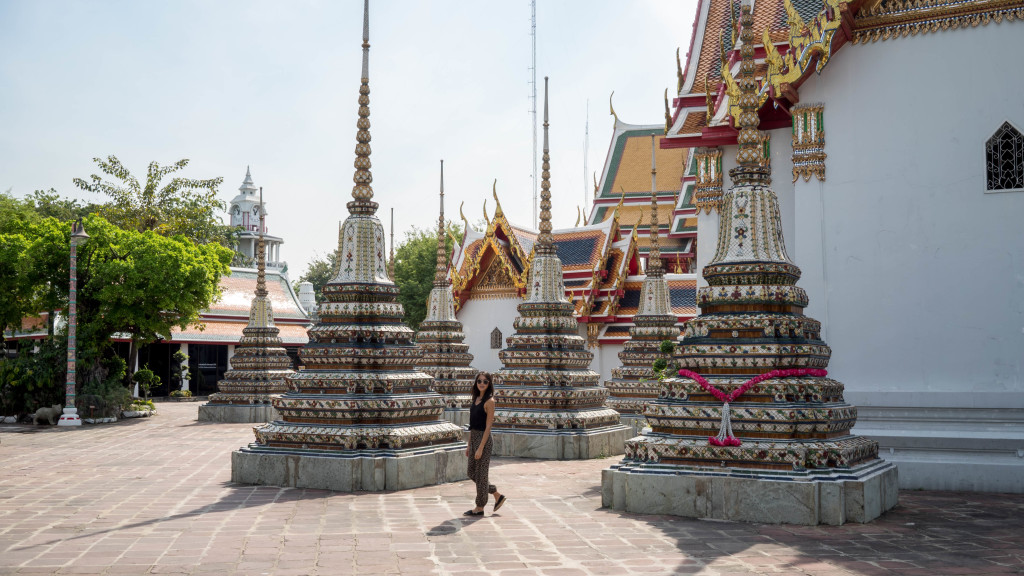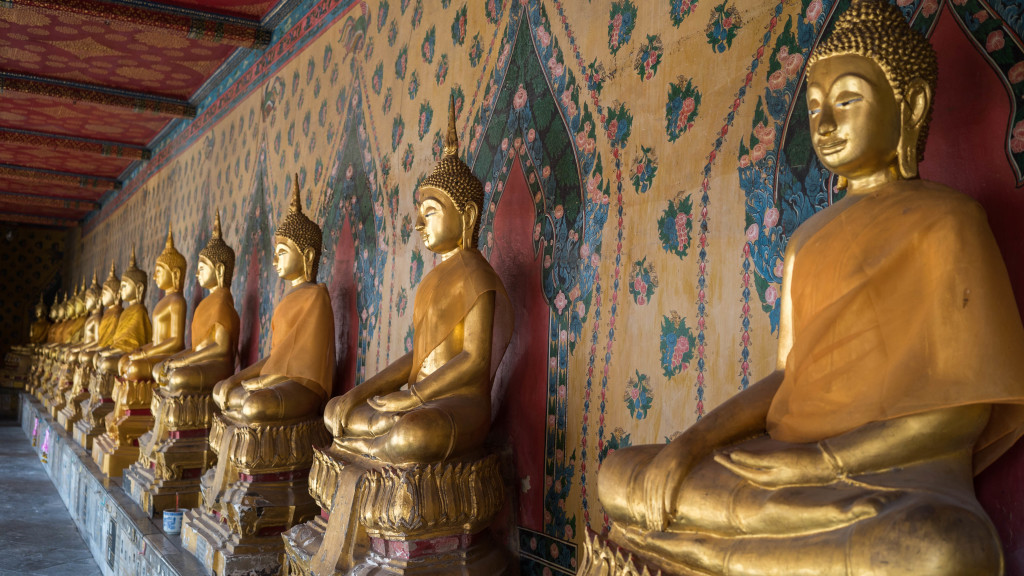 Temples – there are many beautiful and culturally significant wats (temples) and historical buildings in Bangkok, but if you're on a tight schedule like we were, be sure to visit the Grand Palace, Wat Pho (Temple of the Reclining Buddha), and Wat Arun (Temple of Dawn). We were able to visit these in a morning, although I'm sure you could easily spend hours at each walking around and admiring the details. Try to get to the Grand Palace early, as it gets very, very crowded with tour groups. From there, you can walk to Wat Pho and then take a quick water taxi over to Wat Arun. Be sure to dress appropriately – ladies, this means covered shoulders and ankles (see my makeshift outfit I had to buy above).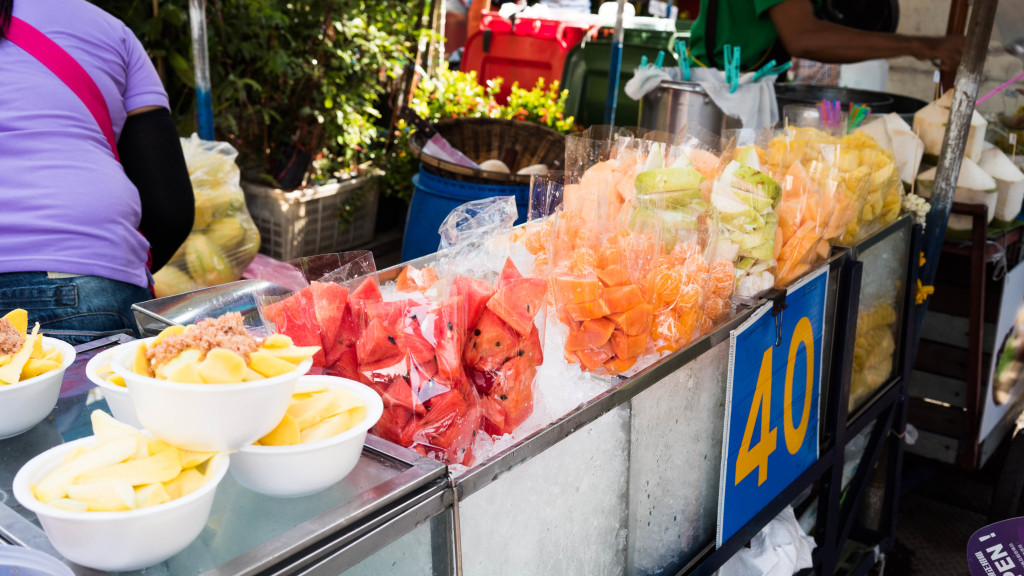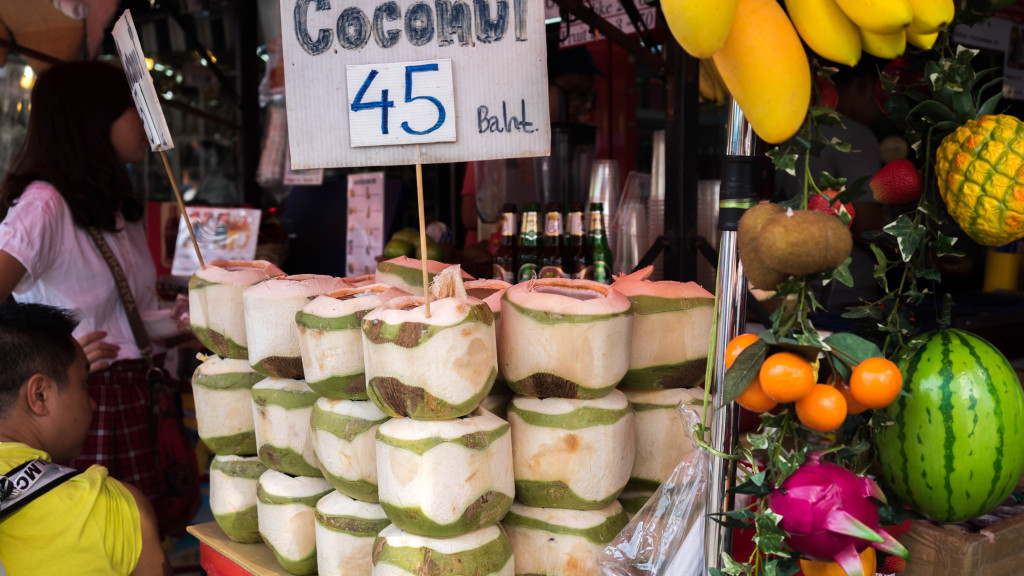 Markets – if you're in Bangkok over a weekend, be sure to visit the Chatuchak Weekend Market. It's one of the largest weekend markets in the world, selling everything from clothing to antiques and is almost impossible to cover in a day. We chose a few sections to walk through over an afternoon, although I could have easily spent days there. This is a great place to practice your negotiation skills. Be sure to try the coconut ice cream as well!
We also visited a floating market – it was interesting to see and I'm glad we went, but it did feel slightly inauthentic and was one of the more expensive tours we did in Thailand. If you're pressed for time you could probably pass on this.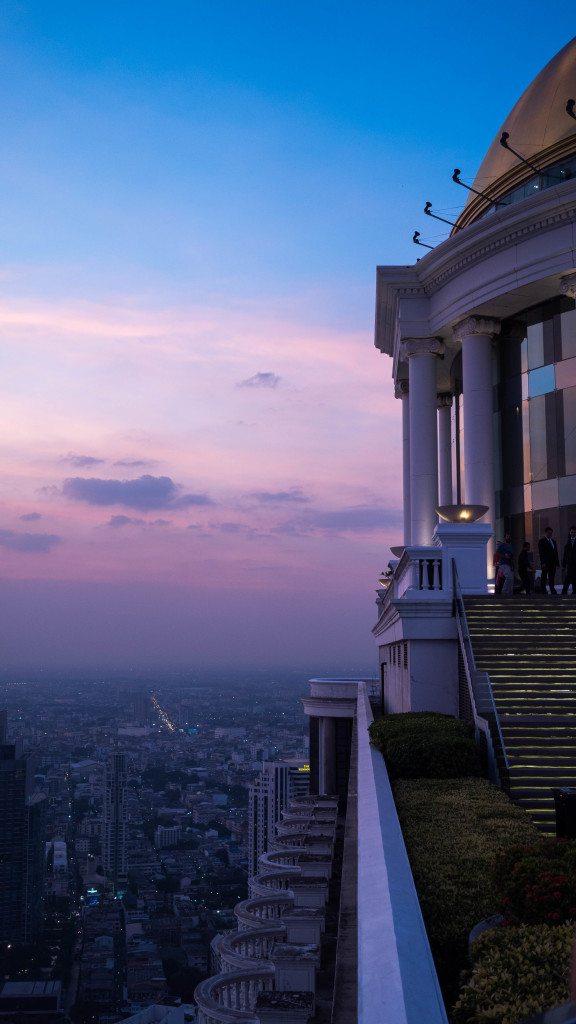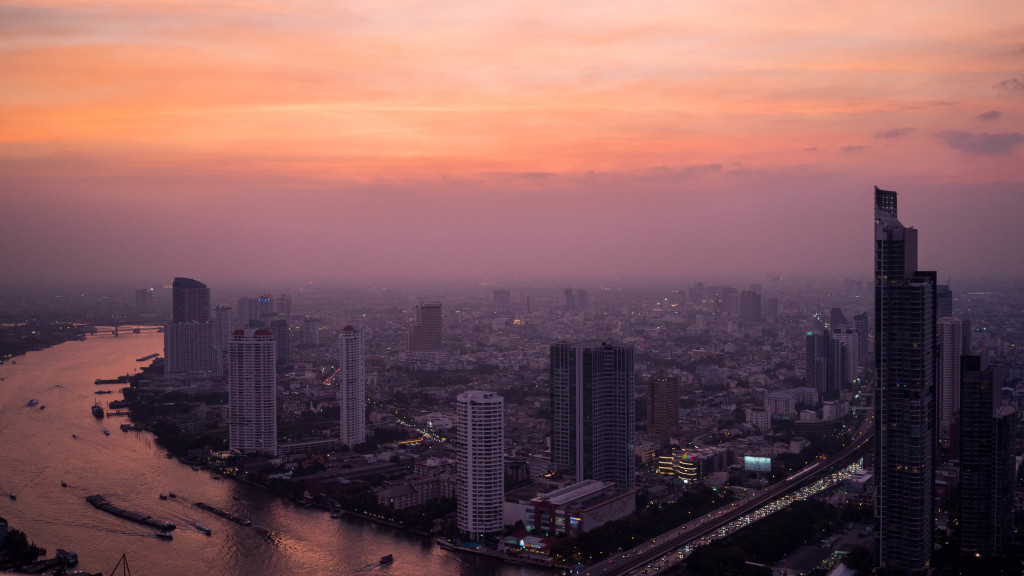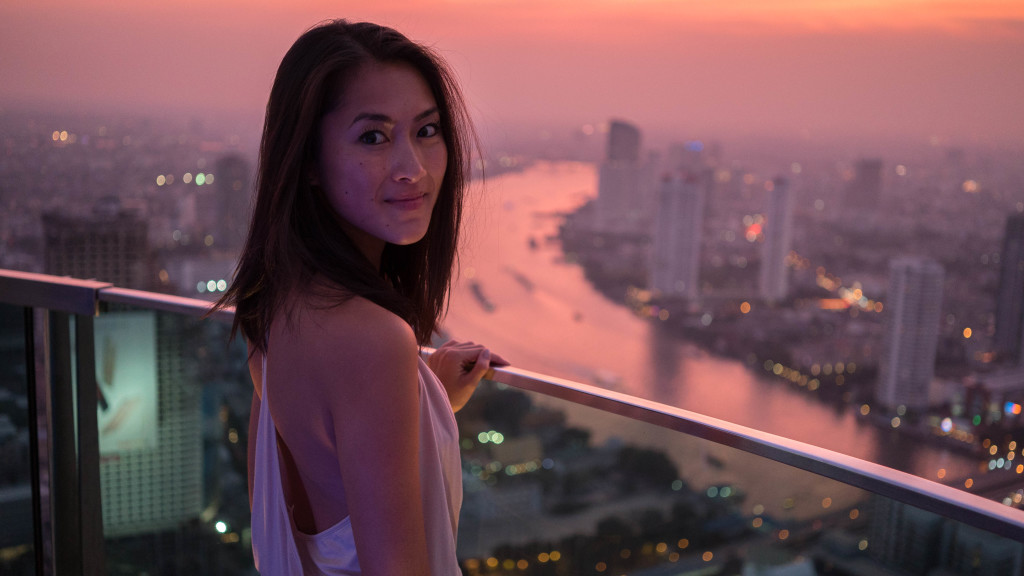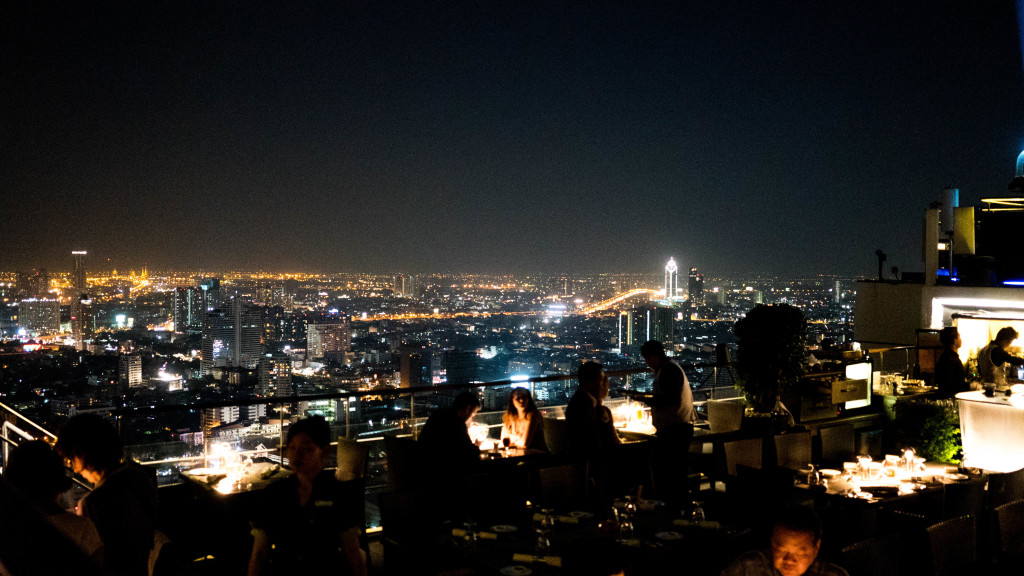 Rooftop Bars – Bangkok's expansive skyline can be enjoyed from one of the city's many rooftop bars. We loved Vertigo and Moon Bar at the Banyan Tree, as well as the views of the city and river from Sky Bar at Le Bua (of The Hangover 2 fame).
Eat – while we did have a few nicer sit-down meals in Thailand, my favorite food by far was the street food. Throwing all inhibitions and sanitation standards to the wayside, the little unnamed stalls with plastic chairs served the best Thai food I've ever had in my life day after day, effectively ruining all Thai food in the states for me. If you're worried about getting sick, try to find stalls/shops where you see long lines of Thai people (not tourists) – if the locals are eating there, chances are you'll be fine. I didn't have any problems, but it's probably not a bad idea to pack some probiotics and medicine anytime you're visiting Southeast Asia.
And finally, ride in a tuk tuk. No, it's not as nice as Uber. And no, it's probably not the safest. But it is kind of fun and can get you around the city a little quicker than a taxi. Be sure to negotiate, and if the traffic is really terrible and you find yourself breathing in way more car exhaust than what's probably good for you, you can get off and walk (or take the subway). I wasn't brave enough to take one of the motorbike taxis, but apparently that is the best (fastest) way to get around if you're going to take the main roads.
Which brings me to my tips for the city, and Thailand in general: 
Pack light – as a rule of thumb, I usually only travel with a carry on size bag. Laundry is incredibly cheap to get done and it is so hot you'll only want to pack lightweight layers anyway.
Traffic is terrible. It puts LA traffic to shame (note to self: never complaining about my commute to work again). Take the SkyTrain or MRT, it can be faster than a taxi, especially during rush hour.
Use cash – chances are credit cards aren't accepted. Also, negotiate everything.
Watch out for scams – scams are a part of travelling and while most of them are obvious (others less so), I really have never encountered as many scams as I did when I was in Bangkok. It left a bit of a stain on my impression of the city, although I do realize that it is not at all indicative of the people or the country as a whole. But, it is something to look out for.
After the hustle and bustle of Bangkok, we were happy to leave the chaos of the big city behind and head north to Chiang Mai. Chiang Mai is the second largest city in Thailand, yet it feels much smaller and quieter in comparison to Bangkok. I fell in love with the city and its slower pace, and it was here that we began to truly feel like we were on vacation.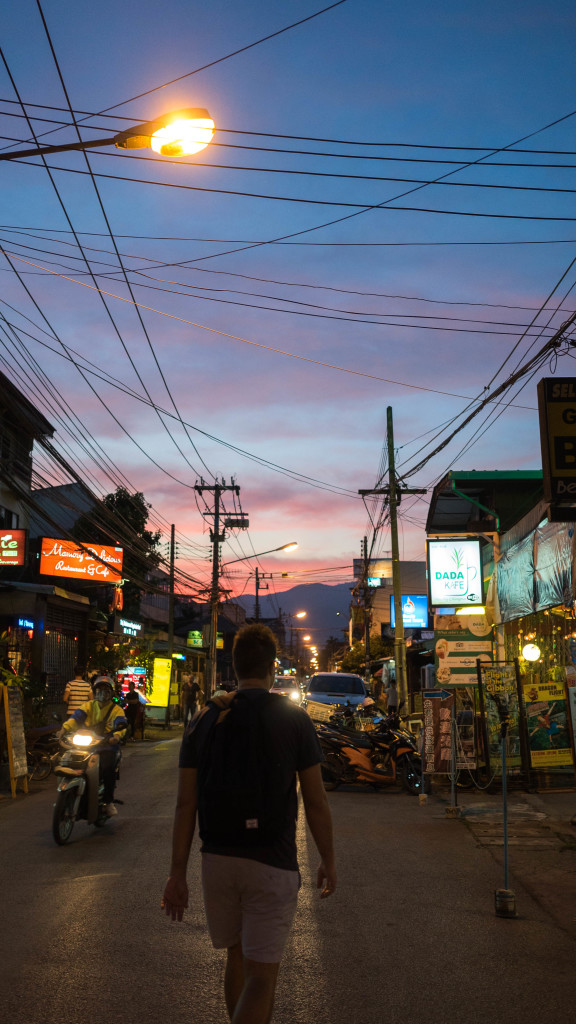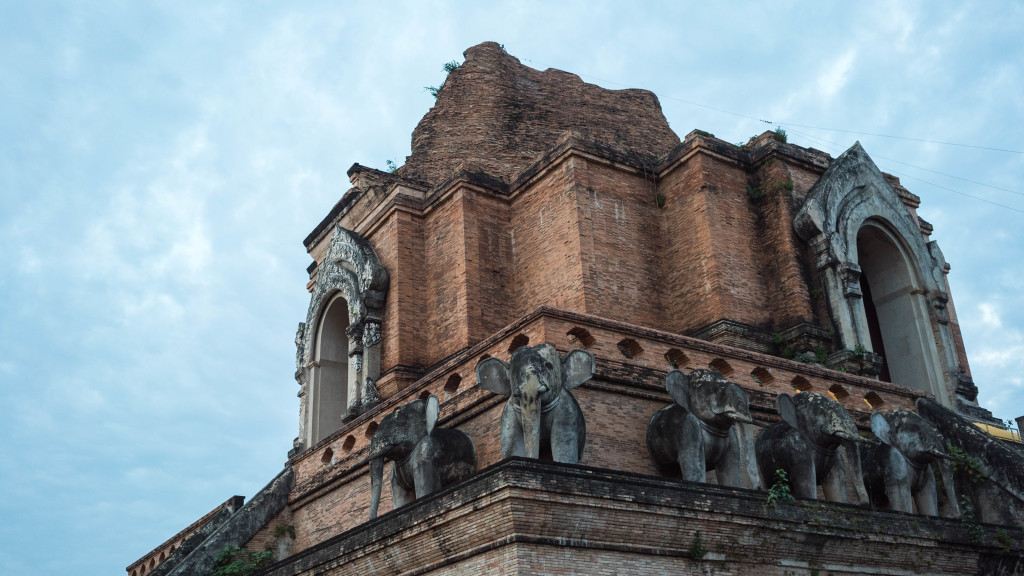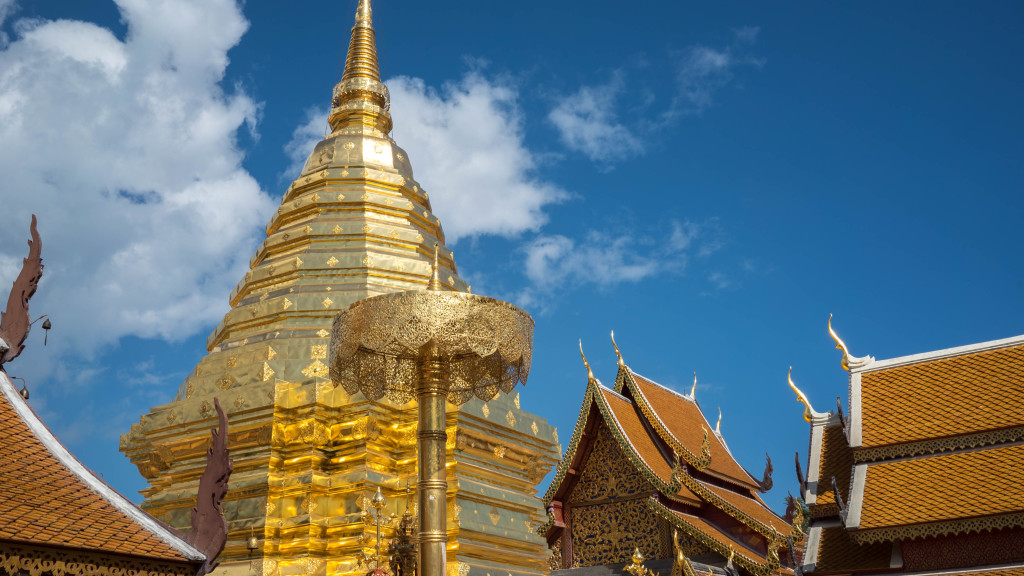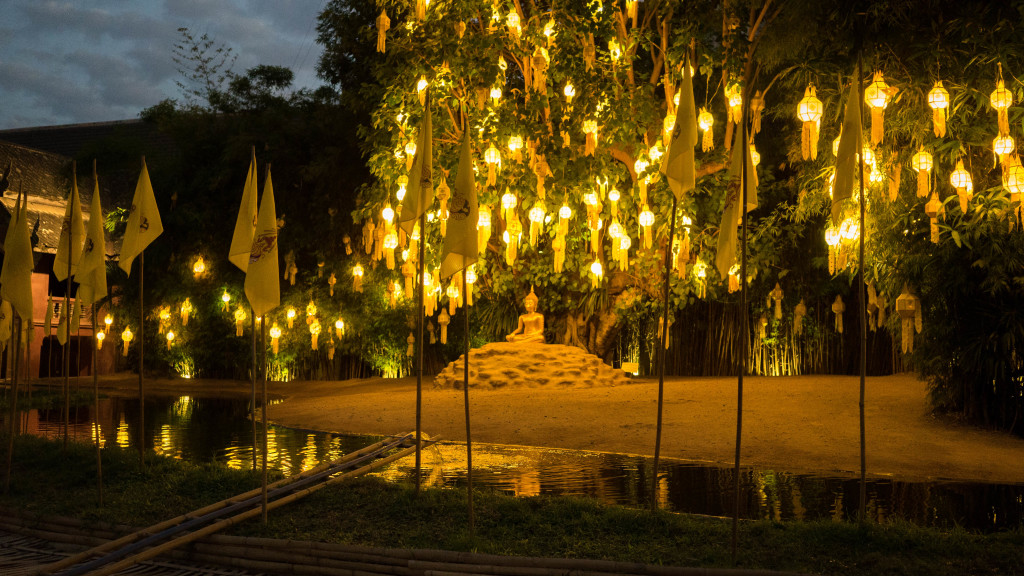 What to do in Chiang Mai:
Wander the streets of the Old City – I would recommend staying in or near the Old City so you can explore one of the best parts of Chiang Mai on foot. The Old City is relatively quiet and the streets are incredibly charming. One of our favorite things to do was walk through the Old City with no destination in mind – we stumbled across so many temples and hidden corners, although there are several walking tours if you're looking for a little more structure.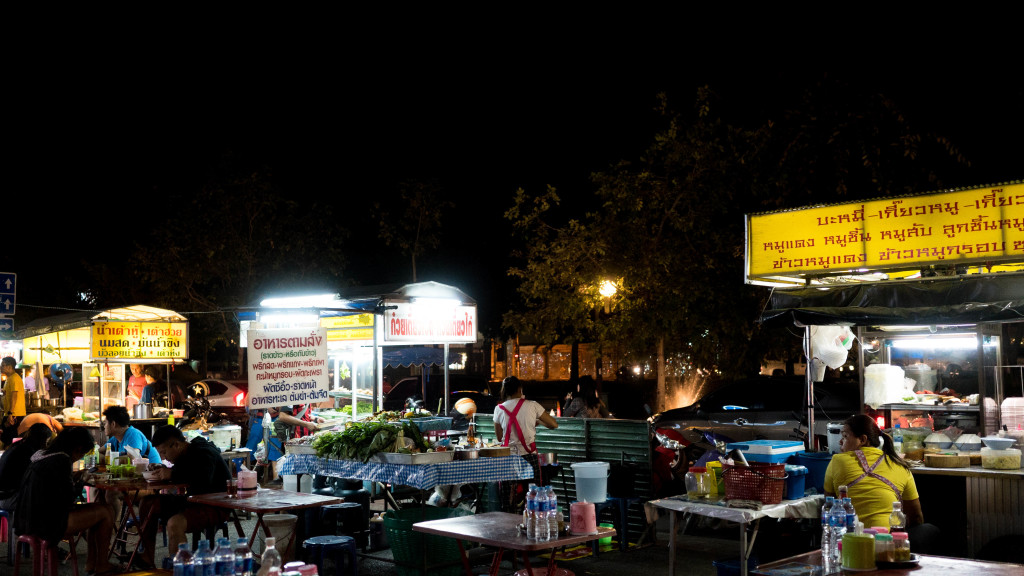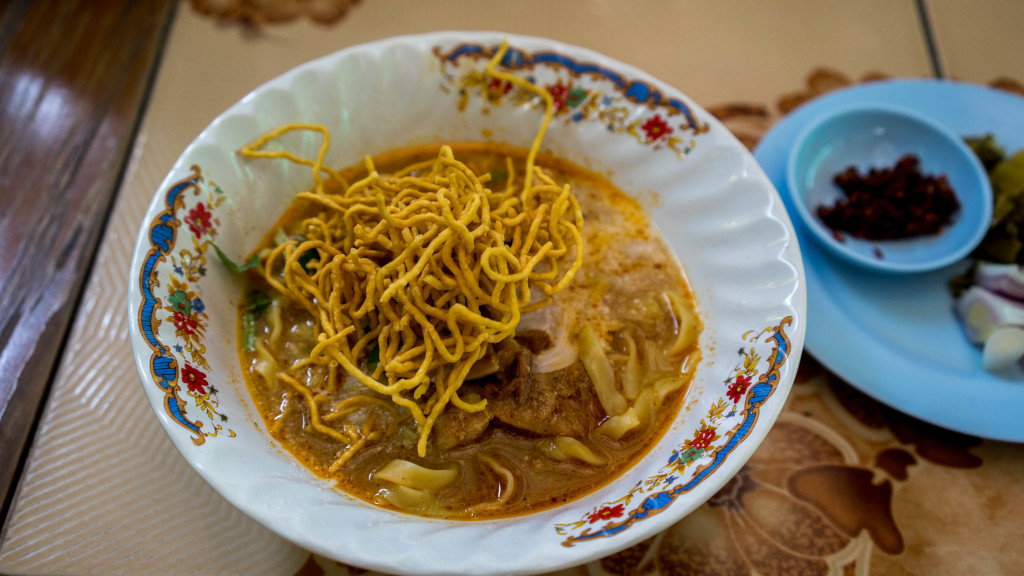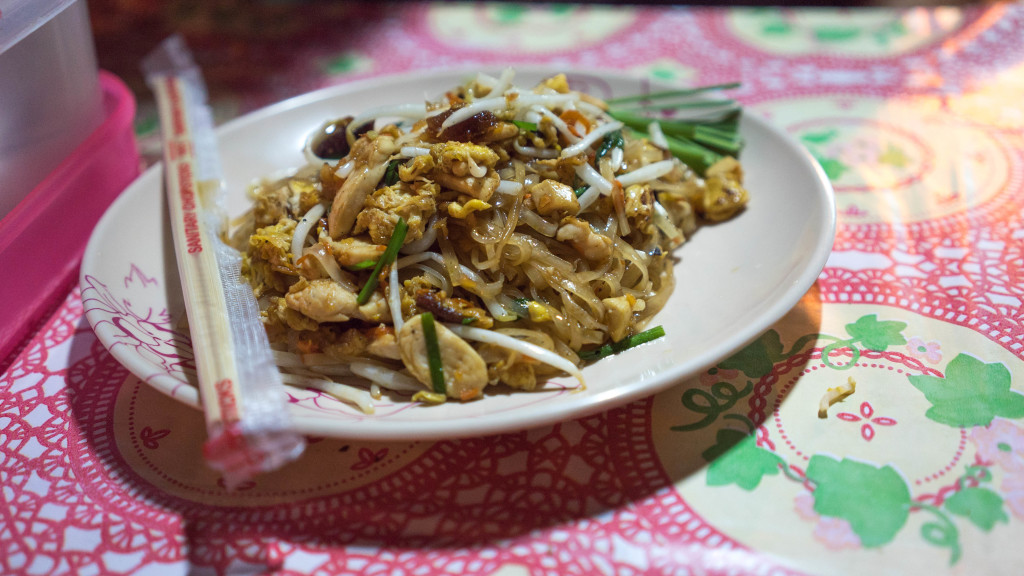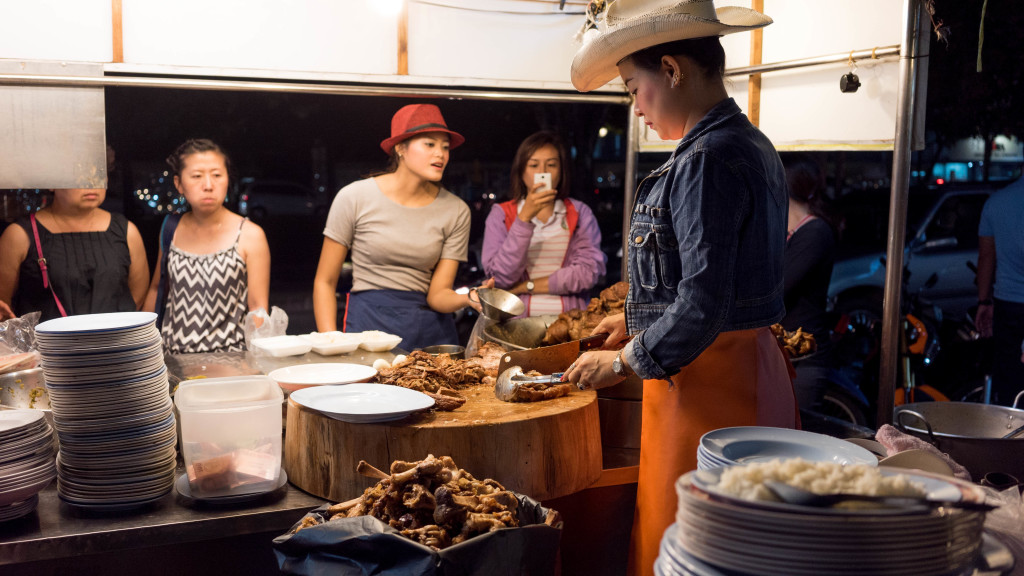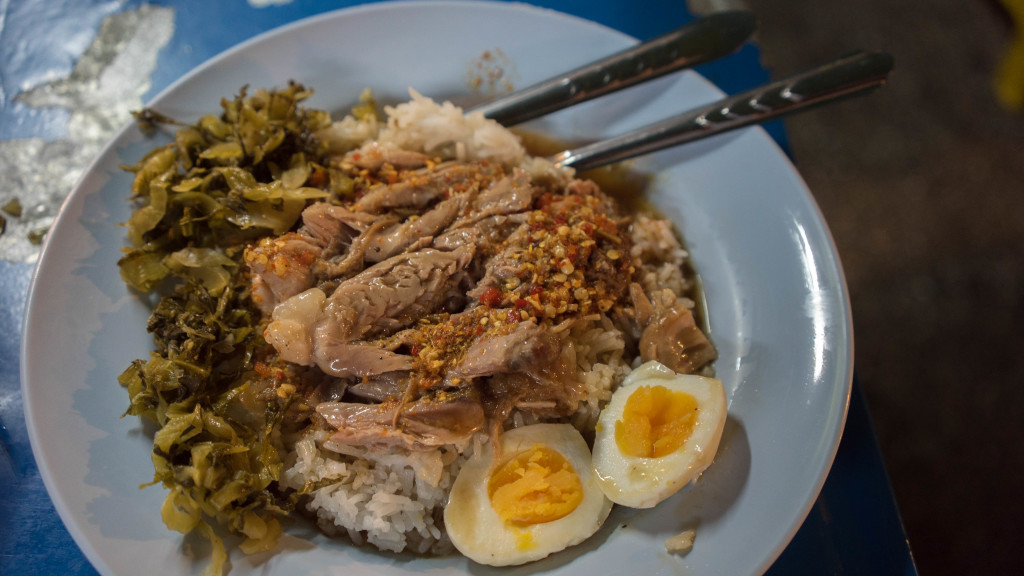 Eat (more!) – the street food in Chiang Mai was the best we had in Thailand. Every night around 5pm you'll see carts beginning to set up at the North and South gates of the Old City. We would usually just walk around a little before deciding what looked good for dinner and were never disappointed. Again, places with long lines that specialize in 1 dish tend to be good bets – I enjoyed papaya salads (Thai spicy!) and mango sticky rice every single day, as well as whatever new dish looked tasty. Be sure to try Khao Soi (a curry noodle soup that is a Northern Thailand specialty) and the Khao Ka Moo (stewed pork) made by the lady in the cowboy hat (as seen on Anthony Bourdain's show). Surprisingly, I did not get sick of Thai food despite eating it for every meal for 2 weeks. Not surprisingly, I should probably go on a detox after eating noodles and the previously mentioned mango sticky rice daily.
Markets – we missed the famous Sunday Night Market, but were able to visit the daily Night Market, which happened to be located right outside our hotel. We saw clothing and trinkets being sold that were similar to other markets we had visited, although apparently the Sunday Night Market sells more unique and hand crafted objects that are hard to get anywhere else.
Get massages – I'm not the biggest fan of massages, but if you are, getting a daily rub down is really a no brainer in Thailand. Hour long massages start at less than $6 (!!) and they are plentiful and hit the spot.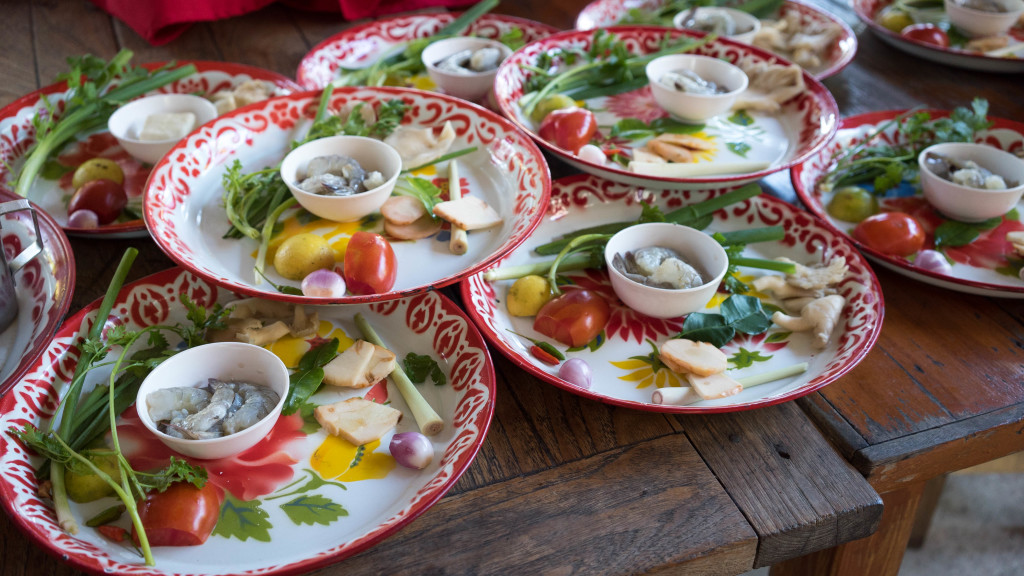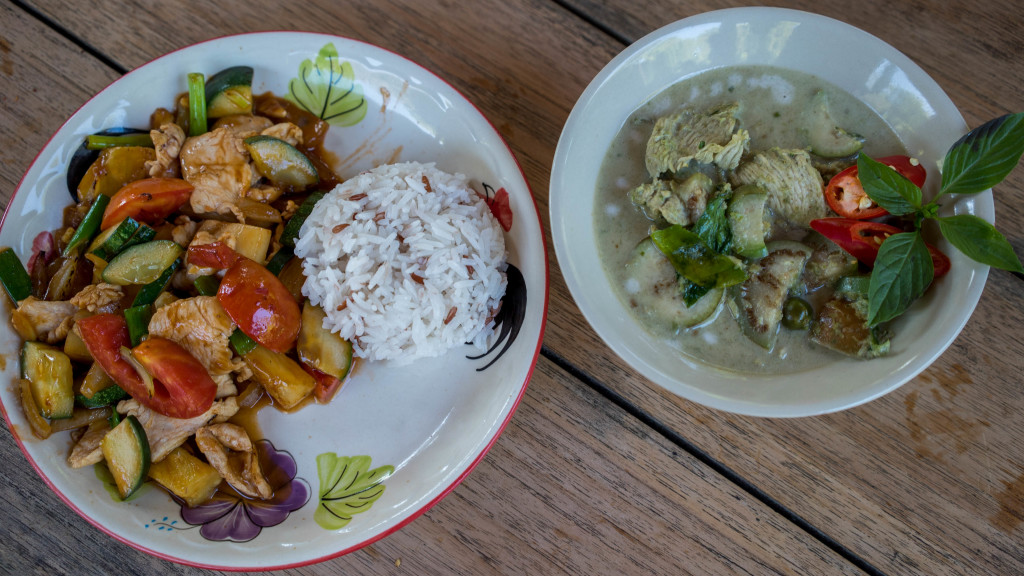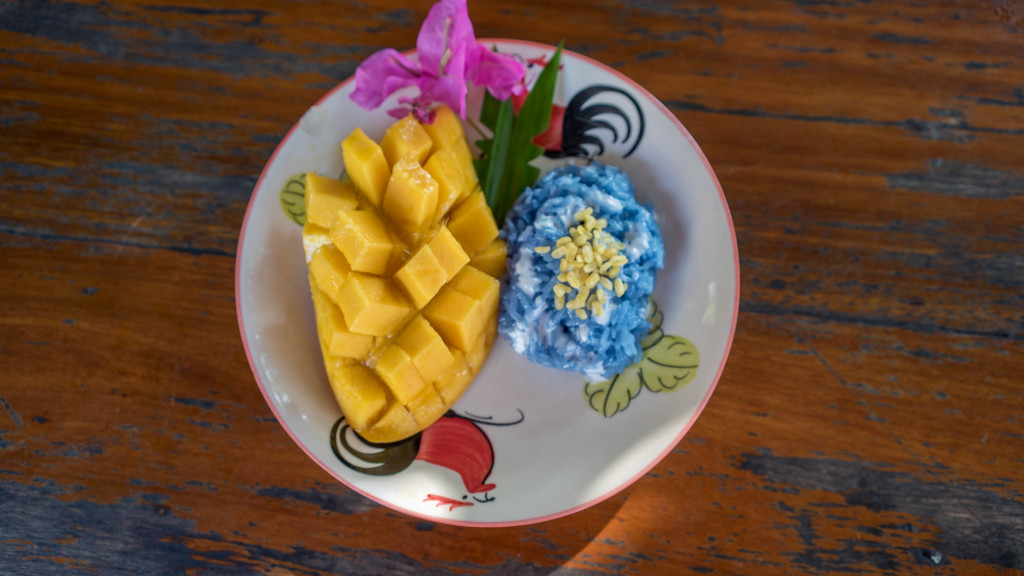 Take a cooking class – several friends had recommended taking a Thai cooking class in Chiang Mai and it did not disappoint. We pre booked a class through Thai Farm Cooking School and spent the day laughing, cooking, and eating (a lot). The dishes we learned to make were surprisingly easy (although I'm sure some of the ingredients are harder to get in the states) and I impressed myself with how well they turned out. Now I'm in the market for a mortar and pestle to make homemade curry paste at home…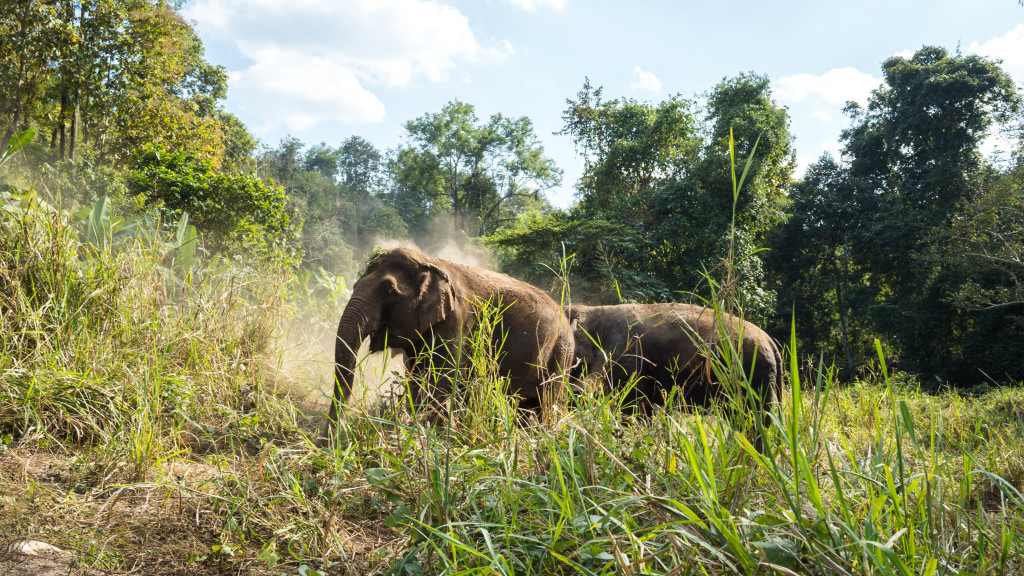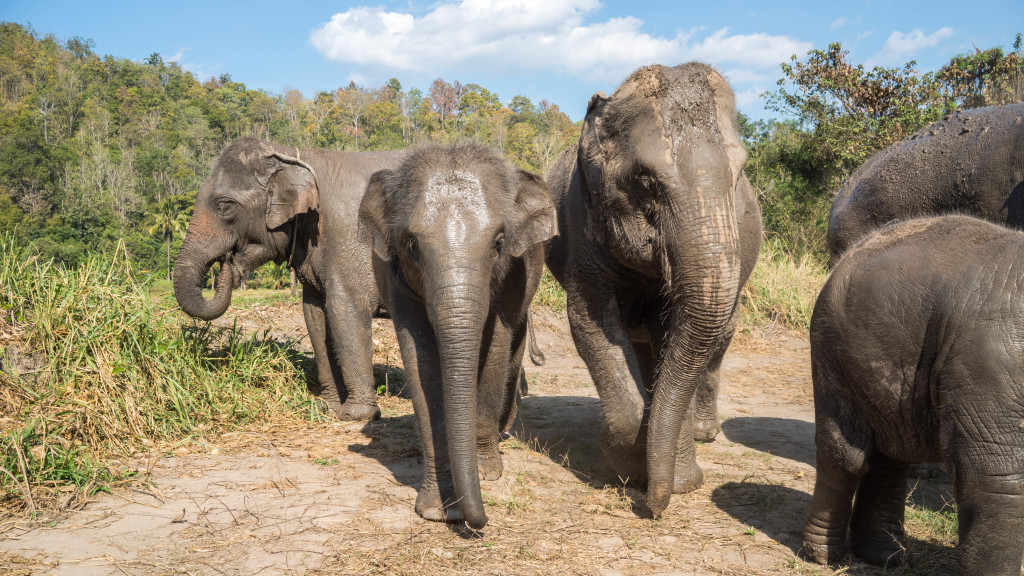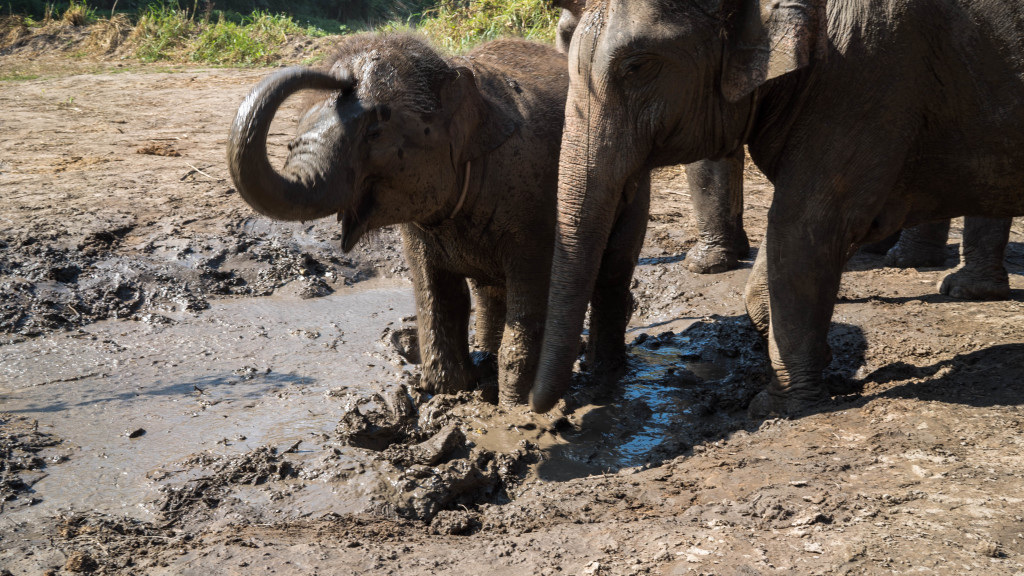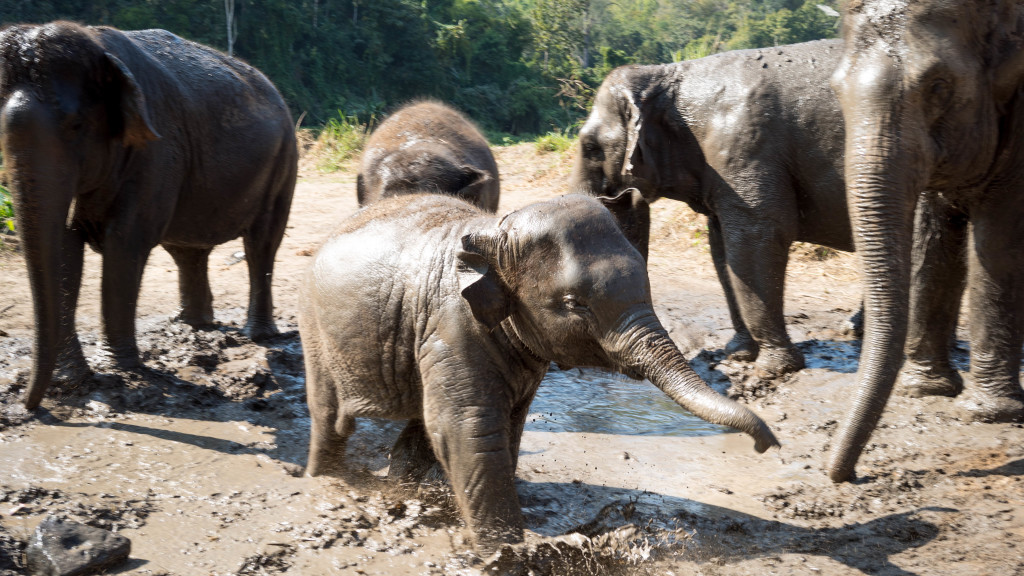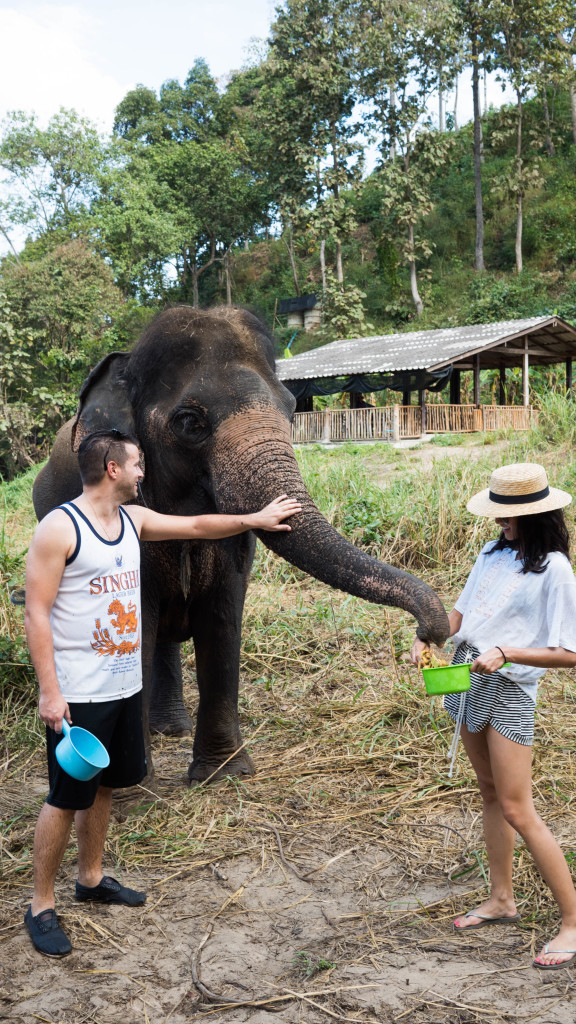 Elephant Nature Park – this was one of the highlights of the entire trip. We did a one day trip to the park and I only wish we could have stayed longer (they offer overnight and weeklong volunteering opportunities as well). There are truly no words to describe the experience of witnessing these animals interact with each other and humans in a safe and natural environment. The stories behind each elephant are heartbreaking – I cannot urge you enough to do your research on animals and tourism before visiting Thailand.
After a busy week of sight-seeing and exploring, we headed south to the islands for some serious R&R. I'll be sharing the second half of our trip soon – thanks for reading! xo