A Balancing Act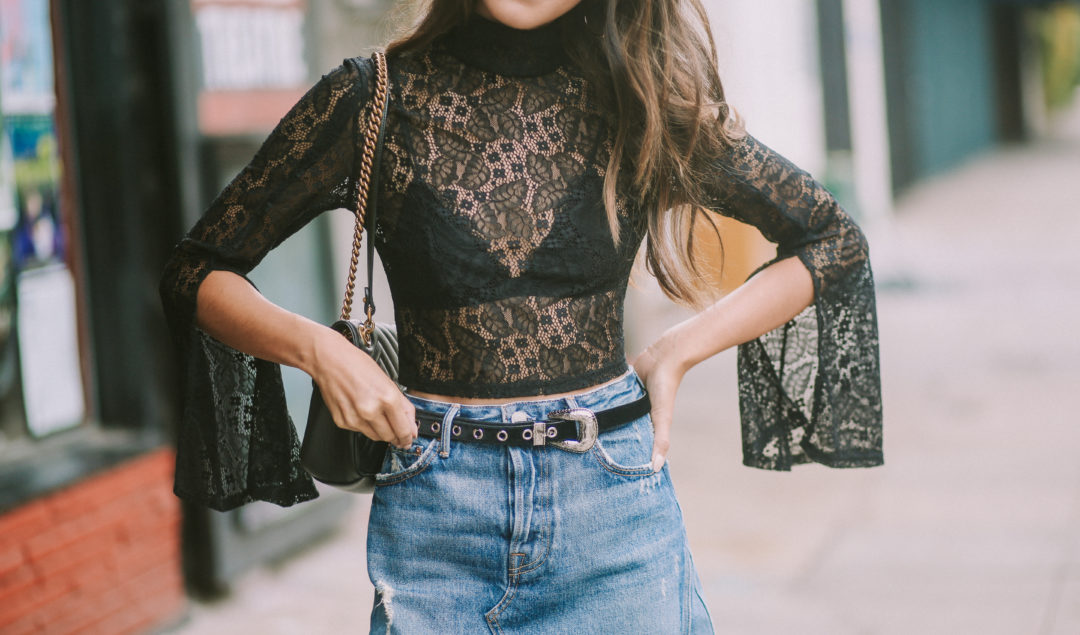 The past few months, I've seen a slew of "Instagram vs. Reality" posts. Initially I thought they were super cheesy, but I've grown to love them. Why? Because for most people, what they show on Instagram isn't their reality. I'm guilty of this myself. On my social media, I probably look like I sit around all day. The parts of my life I show: trying on outfits, going to events, eating, drinking, my dog. In reality, my life is much less glamorous. It's very… normal. I wake up early and commute to work. Then I sit at a desk all day Monday through Friday, and oftentimes eat lunch at said desk. I go home, have dinner with my boyfriend, and am rarely out. Most nights consist of watching TV and going to bed early. But what's the fun in showing that?
The thing with Instagram is, it's a balancing act.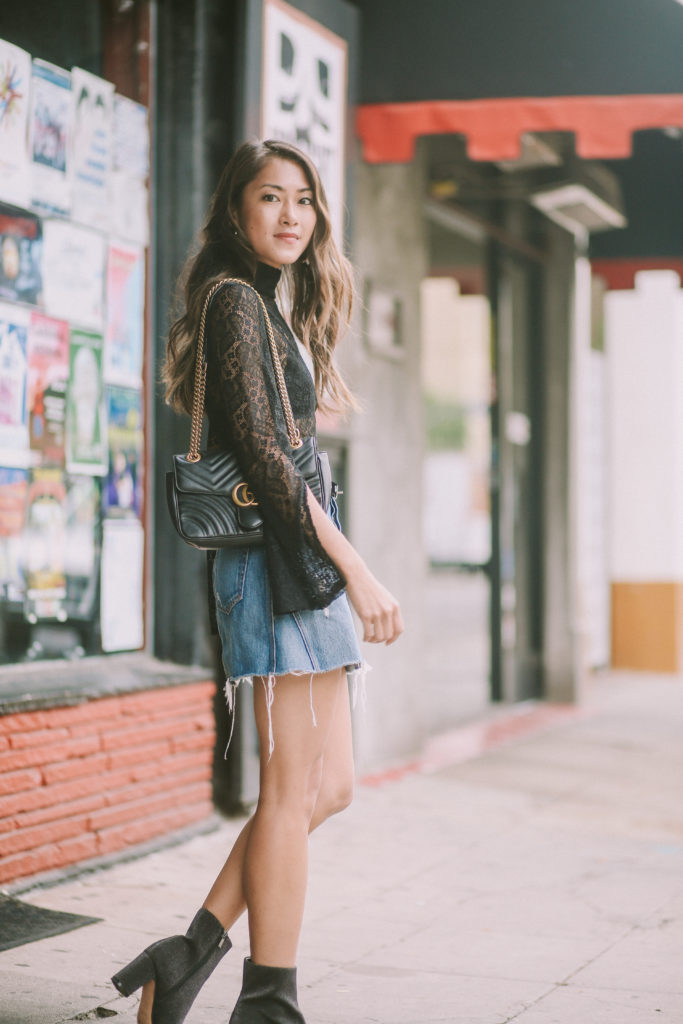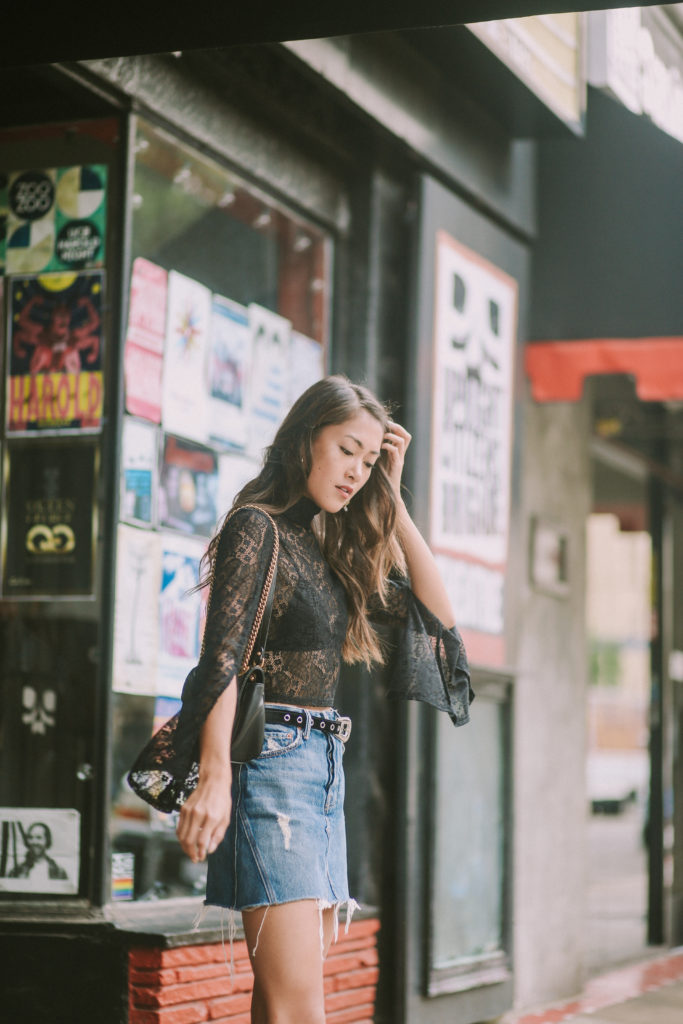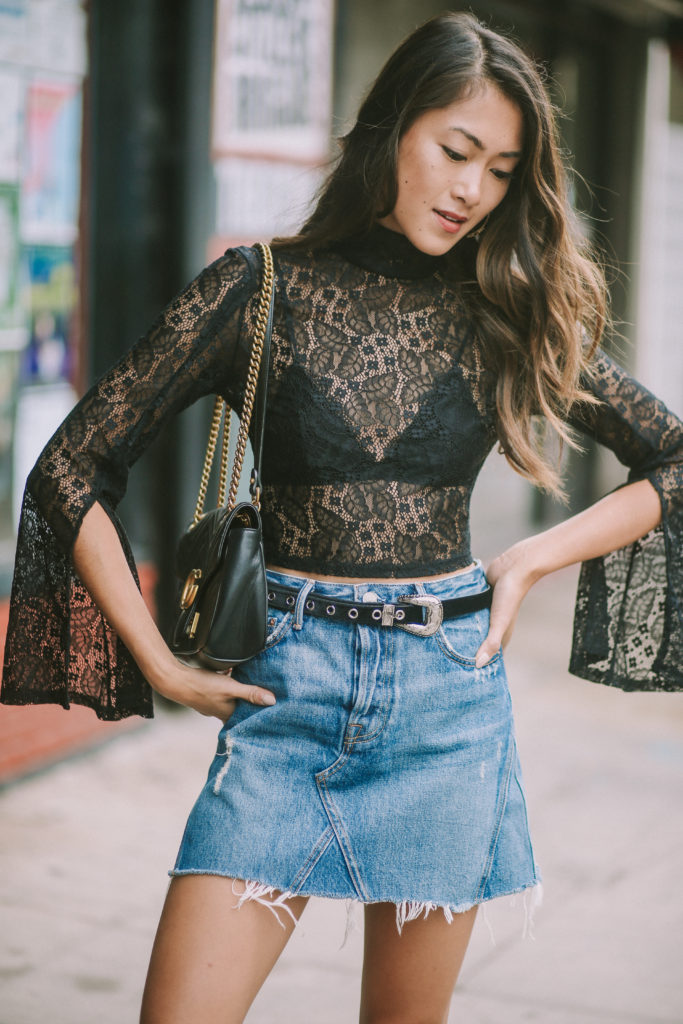 On a side note, I've been meaning to give little life update to you guys! I recently started a new job (!!) – it's a new role at the same company, and I have a LOT to learn! So if I've seemed distracted or not fully there lately, it's because I have been. I haven't been shooting and posting new content as much, and to be honest it has been a welcome break. It's allowed me to focus more on one thing – which I really believe is so important.
After all, the way you do one thing is the way you do everything, right?
Speaking of a balancing act – how is one supposed to dress when it's 94 degrees in October?! I honestly avoided being outside this weekend. Instead I stuck to hanging inside my air conditioned apartment. I bought this denim skirt last year (runs TTS) and I am so glad I did. I rarely regret buying denim, unless it's a super trendy cut and I only wear it a couple times, but I have been loving denim skirts this season and will definitely continue to wear mine into the future. I've been wearing different variations of this look all season – denim skirt, cropped turtleneck, booties. Throw on a blazer and you're good to go!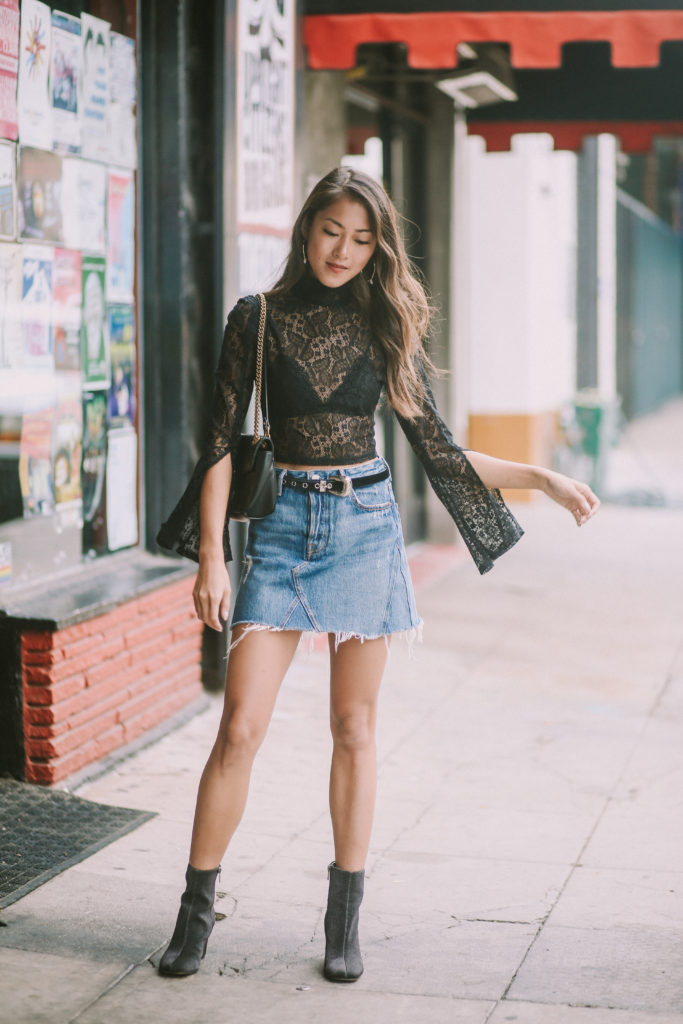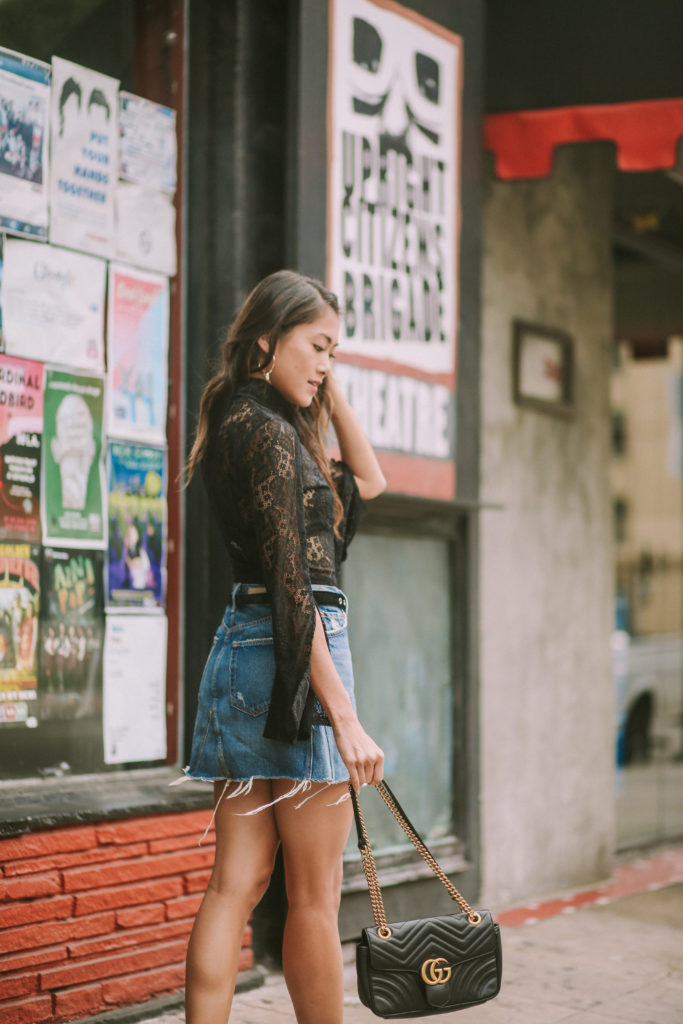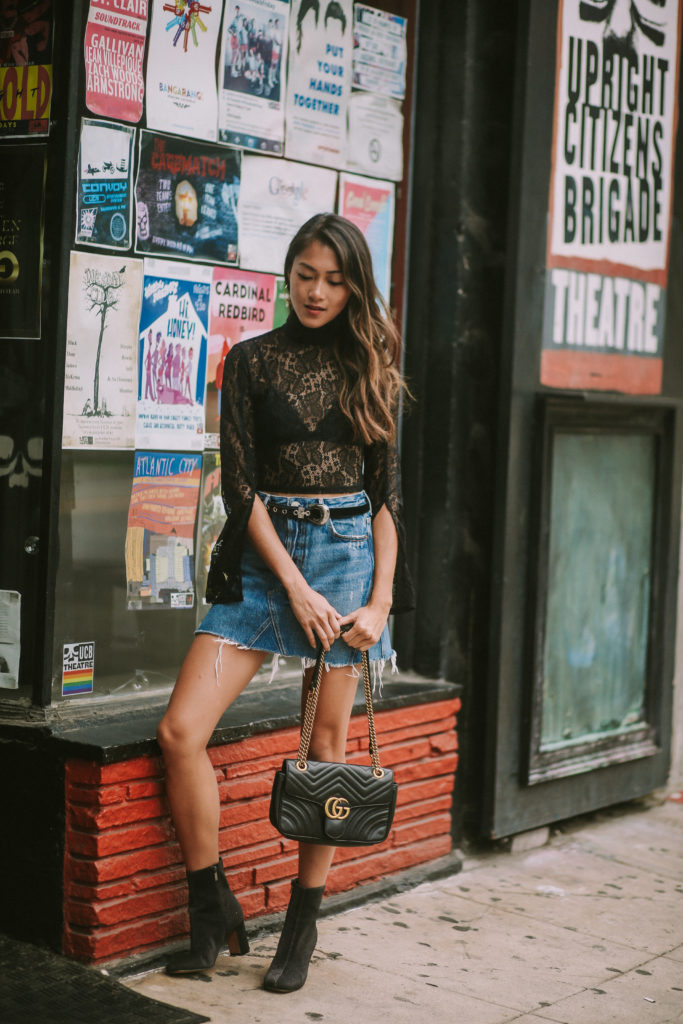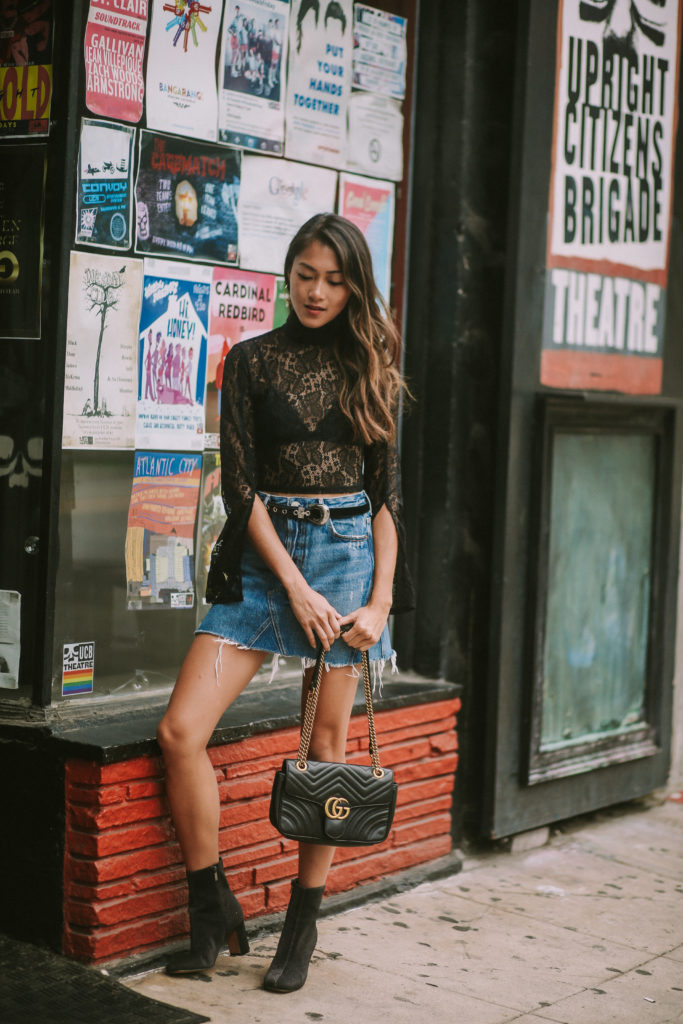 Getting ready for a busy week and will be bringing you new content soon! In the meantime, I updated + added some new Glossier and Classpass Los Angeles reviews due to popular demand. Hope you all have a great week! xx
top: similar | skirt: grlfrnd | belt: b-low the belt | shoes: marc fisher